This is singer and former Love & Hip-Hop: Atlanta reality star K. Michelle, and she just dropped her fourth studio album, Kimberly: The People I Used to Know!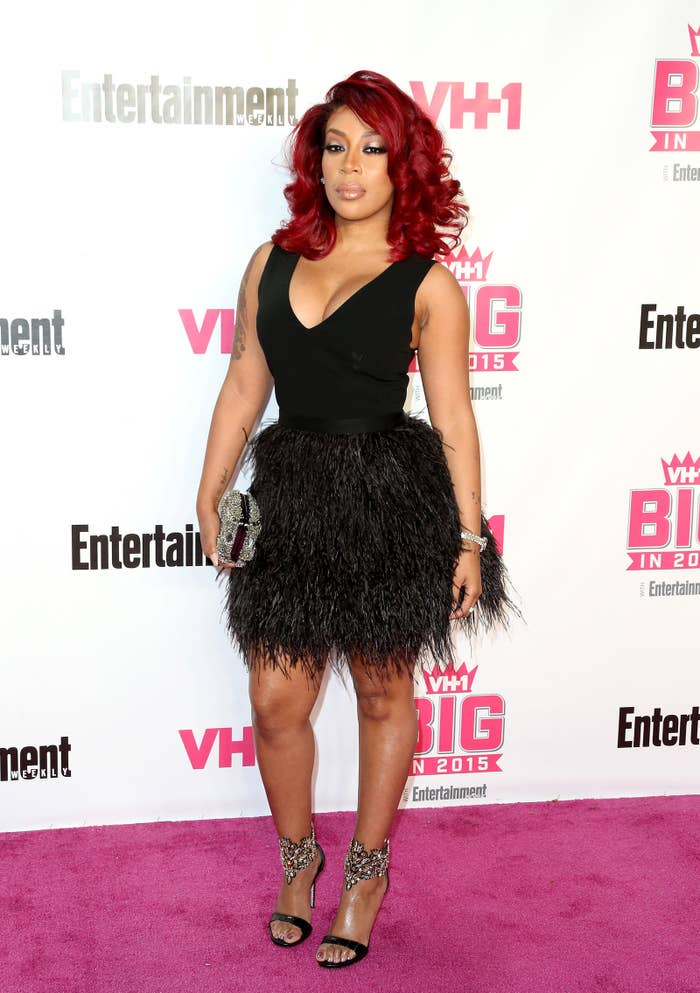 In a recent press stop to promo the album, she stopped by The Real daytime talk show to chat about everything from getting out of her controlling relationship with R. Kelly to all of the work she's had done to her body.
Although the Memphis native was naturally curvy before having any procedures, she said she was insecure and thought, "Maybe if I had a huge butt, I'll get even bigger love."
Years after her butt implants, however, K. Michelle says she's ready to take them out because they're affecting her health. After severe aching, she went to get checked for lupus and later discovered that her legs were actually too small to support her butt.
The singer, whose latest single "Kim K" is about the beauty restrictions society places on black women, said that people don't talk about the health repercussions of super-enhanced surgeries. "I've literally gone to doctors who don't want to touch it," she shared.
Fortunately, K. Michelle found a doctor who's willing to remove the implants next month.