People Are Accusing Moschino And Sephora Of Stealing This Woman-Owned Makeup Brand's Idea
The Crayon Case CEO Raynell "SupaCent" Steward tells BuzzFeed she was devastated after seeing Jeremy Scott's Moschino makeup collection with Sephora.
Jeremy Scott's Moschino makeup collection with Sephora is officially available in stores and online. The high-fashion label's creative director announced the collection on Instagram earlier this month, telling fans that it was office supply–themed.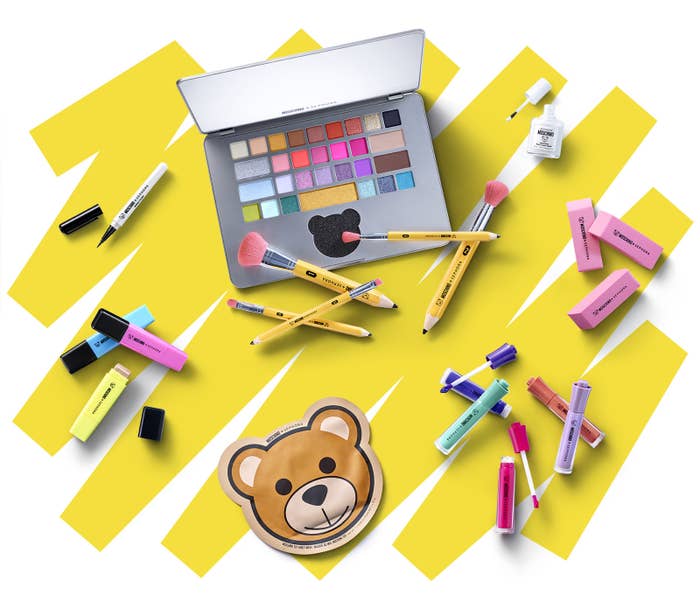 A lot of beauty fans, however, quickly noted the strong resemblance to an existing school supply–themed makeup brand, The Crayon Case, launched in 2017 by Raynell Steward, affectionately known as SupaCent or Wuzzam Supa to her fans.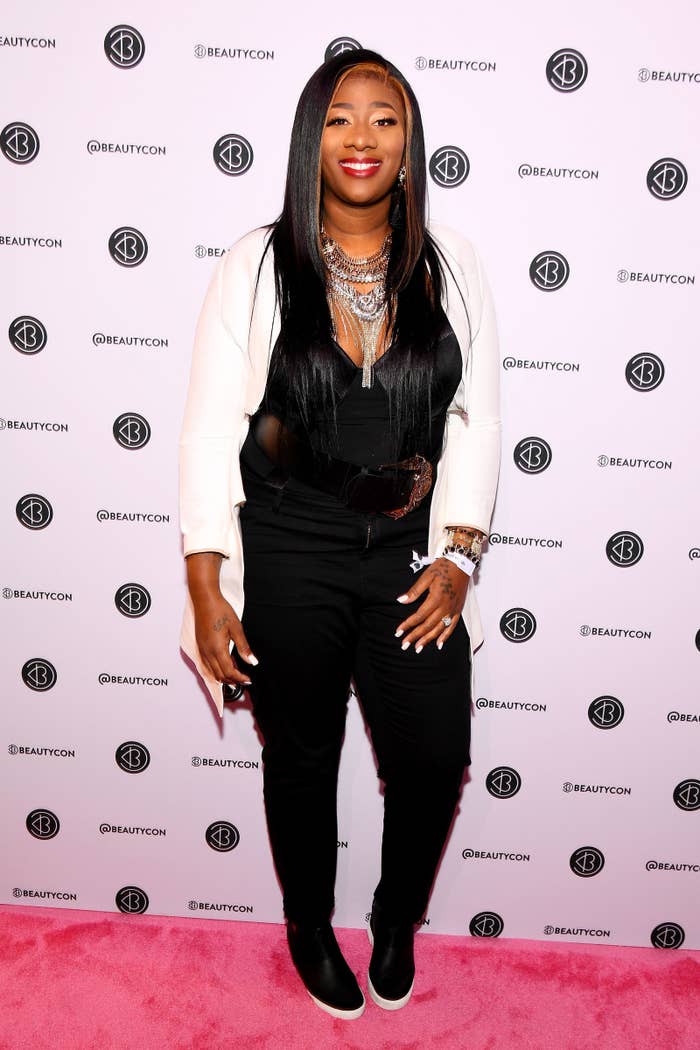 Instagram account @Diet_Prada regularly calls out knockoffs and posted side-by-sides of The Crayon Case products and Moschino + Sephora products, grading the latter a B- for execution and an F for originality.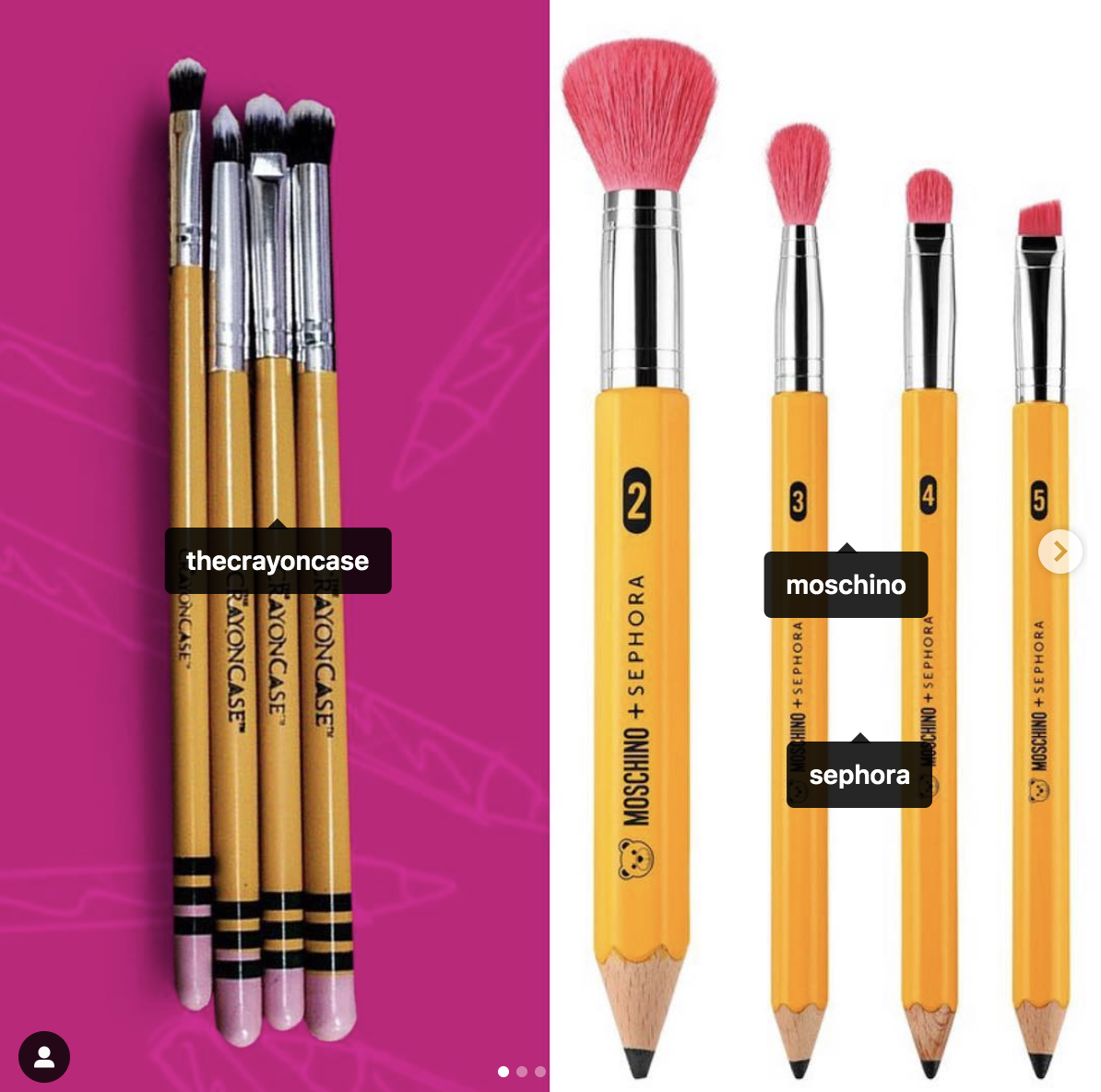 Scott's nine-piece Sephora collaboration includes pencil makeup brushes, marker eyeliner, pink eraser beauty sponges, and other office and school supply–themed products that are also included in The Crayon Case collection.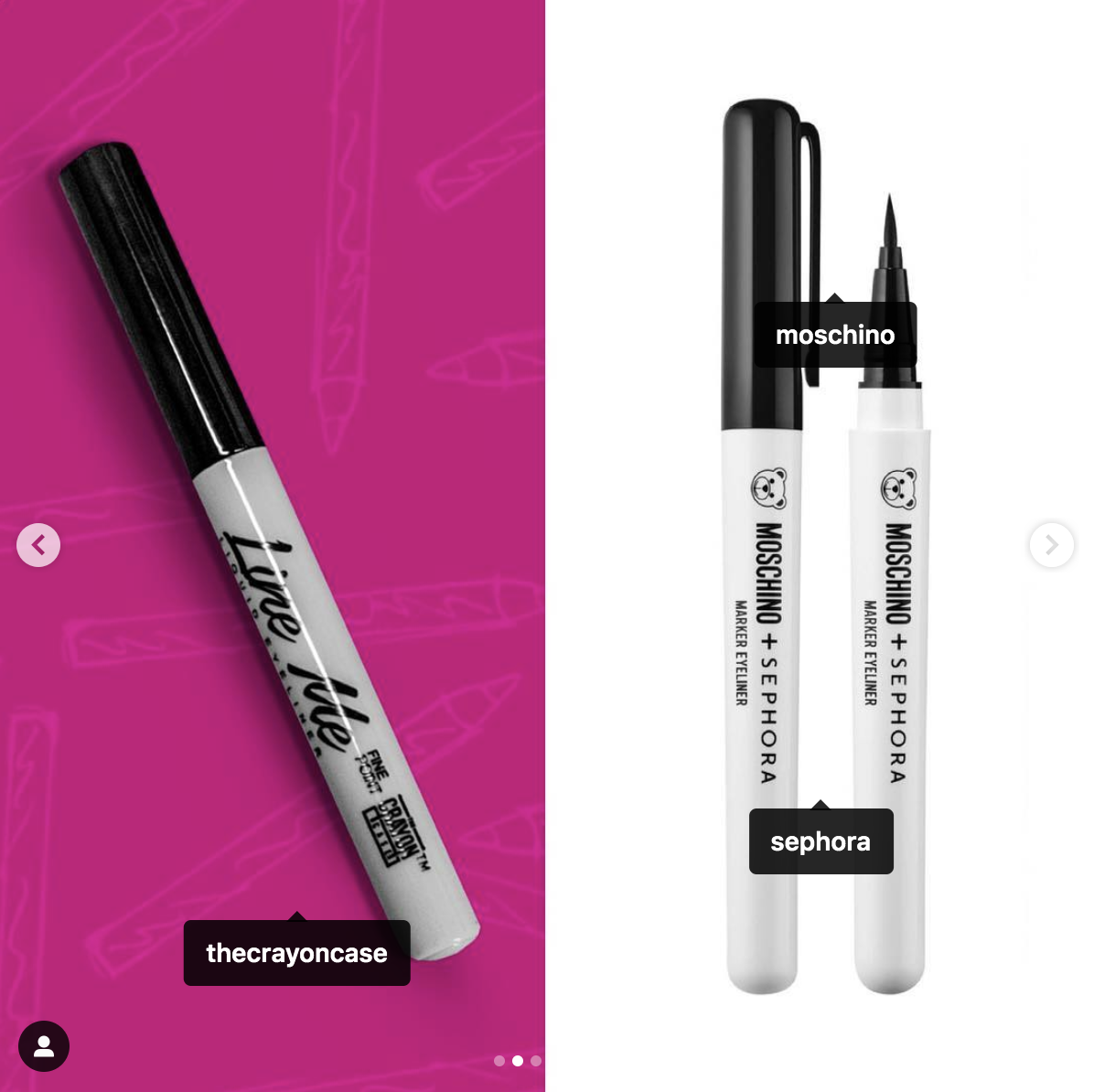 Fans quickly tagged Steward in the post, sharing words of support for the entrepreneur, who responded, "I'll be ok. We all can make money but god sits high. [I'm] extremely blessed."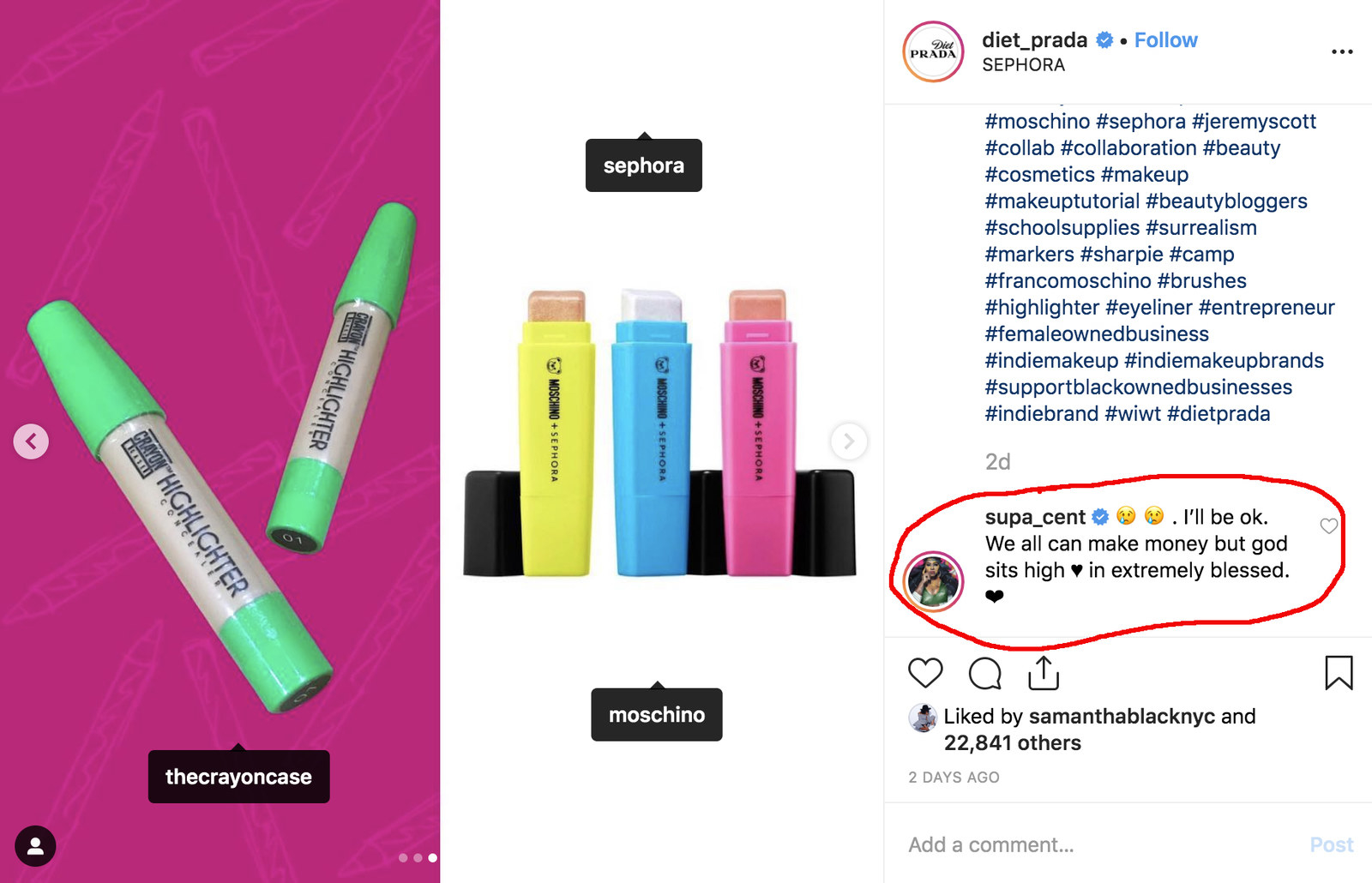 They also took to Twitter to call out the Scott and Sephora collaboration.
@THOTLine_Bling tweeted that Moschino stole Crayon Case's concept and claimed that they'd no longer be shopping at the beauty retailer.
@MrsCMitch retweeted Black Enterprise's coverage of the controversy and said, "Yet another case of Black creatives being disrespected while others make $$."
And @Krys_Khronicles suggested that Sephora should have just worked out a partnership with Steward instead of collaborating with Scott on the similar concept.
This isn't the first time Scott has been accused of stealing from another creative. After his spring 2019 debut last September, Fashionista reported that Norwegian designer Edda Gimnes accused Moschino of stealing from her spring 2016 collection.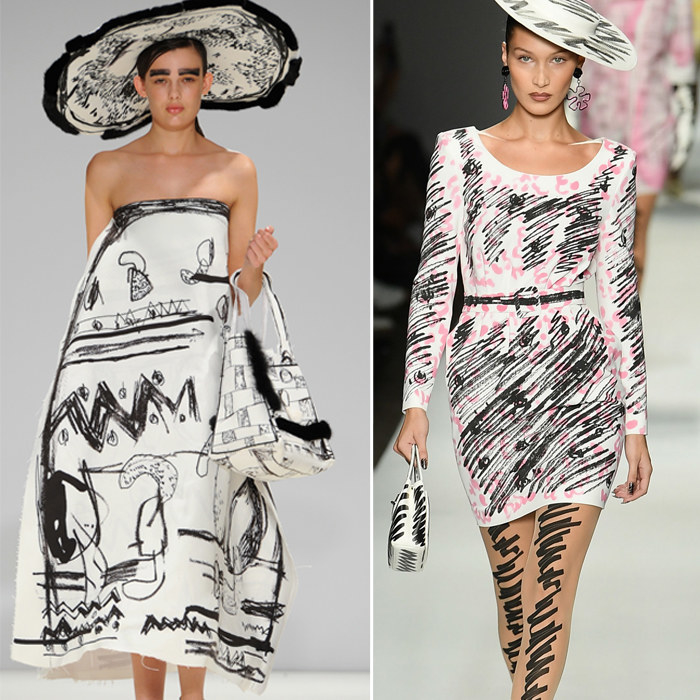 In an Instagram caption, Gimnes revealed that she'd met with Moschino the year before and showed the label her work, including original sketches and ideas. #swipe
BuzzFeed reached out to Steward for comment and she revealed "I was very devastated, to be honest" in response to the high-fashion and beauty giant collaboration. She said the silver lining, however, was that her followers flood the comments whenever the collaboration is posted and her sales go up.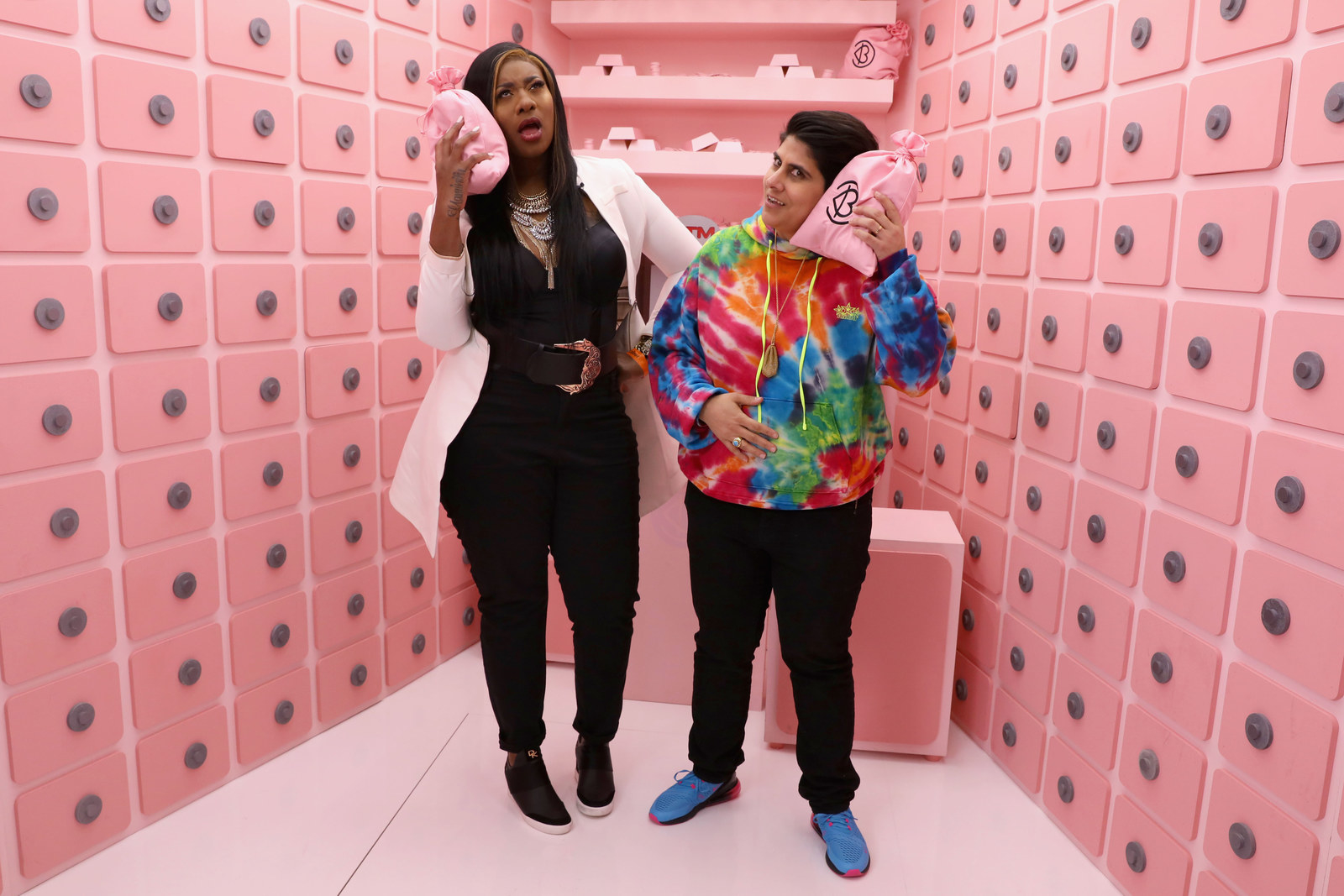 We also reached out to Sephora for comment but haven't yet heard back.