Alicia Daniella is the unbelievably gorgeous woman who started the #IWillNotApologizeForBeingDarkSkin hashtag.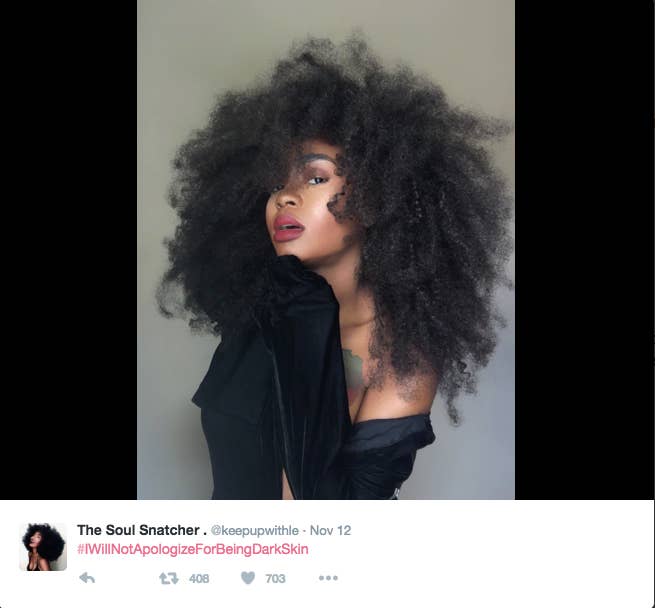 She shared via Twitter that she used to hate her complexion because of jokes about dark skin, but now she loves it.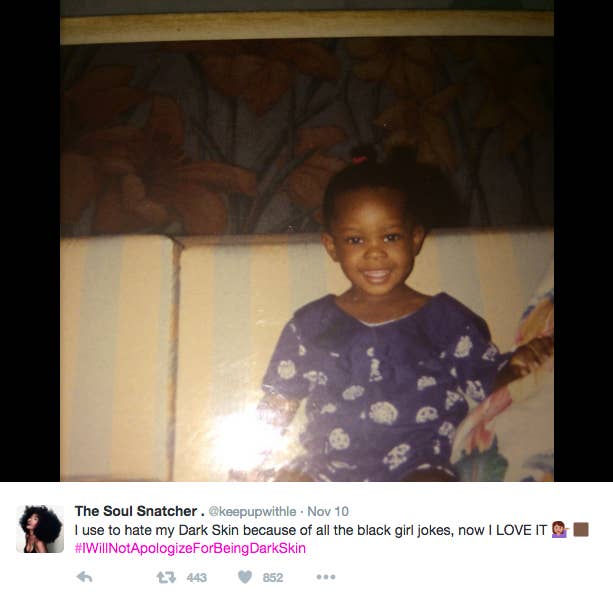 And now that she's taken to social media to embrace her complexion, other people are following her lead.
Like this gorgeous gal with her pearly whites.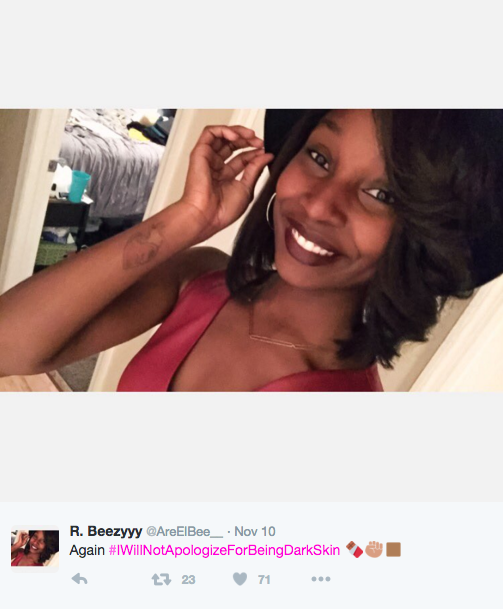 And this stylish trendsetter.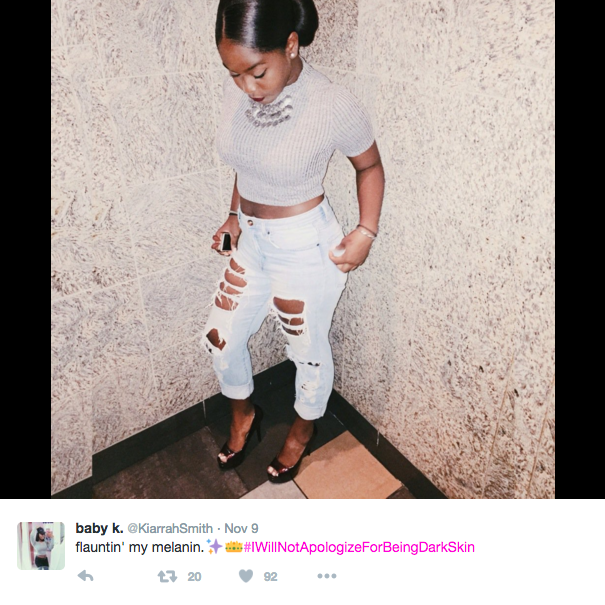 Goals, Goals, GOAAAAALLLLLLSSSSSSSSSS!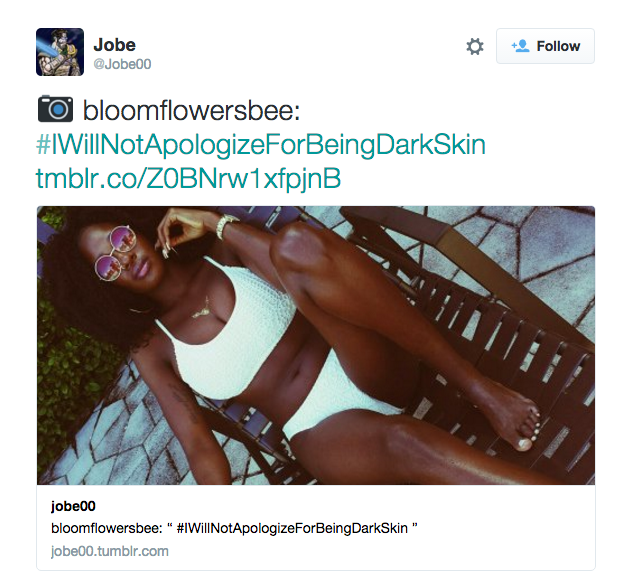 That smile! *heart melting*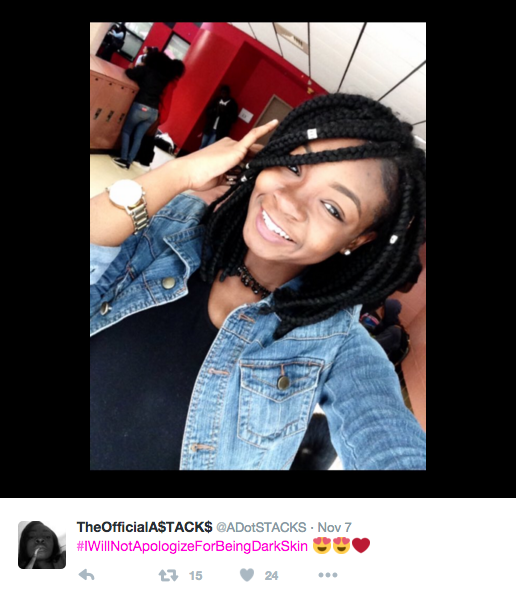 🎶Singing, "Blaaack brotha, strooong brotha, there is no one above ya"🎶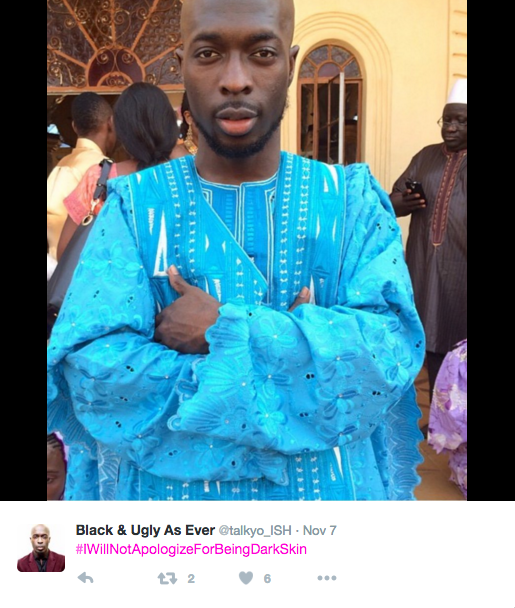 When you're pretty and G.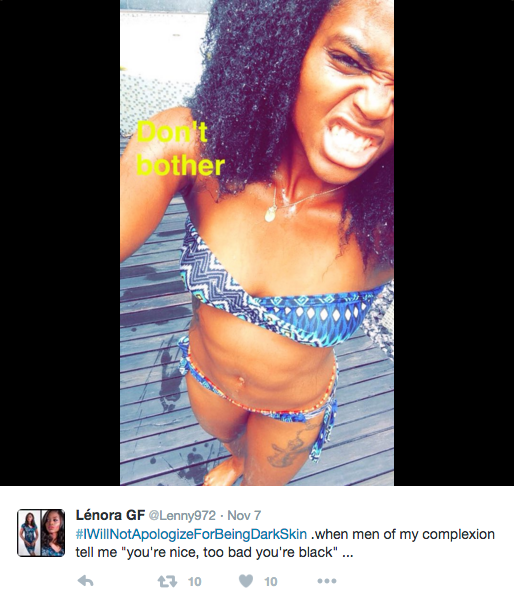 Literally, speechless.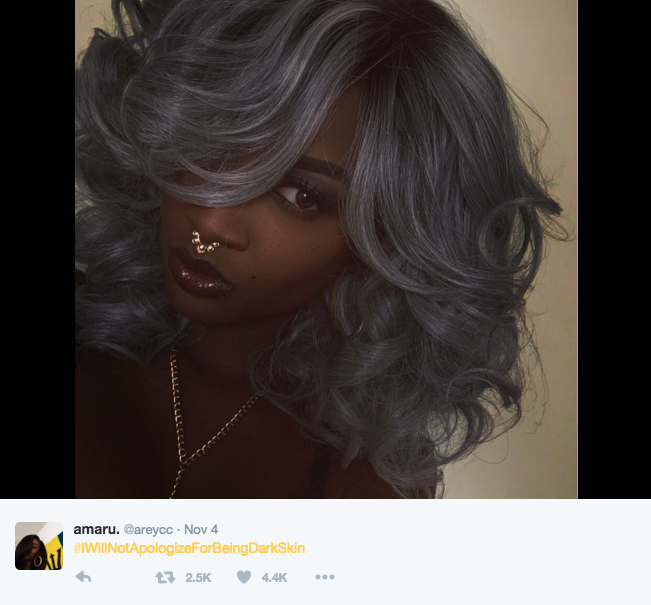 I mean, does it get any cuter?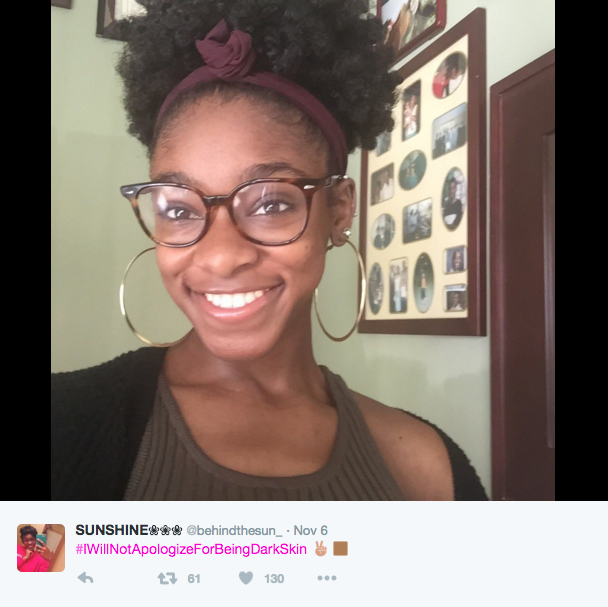 We're not even worthy.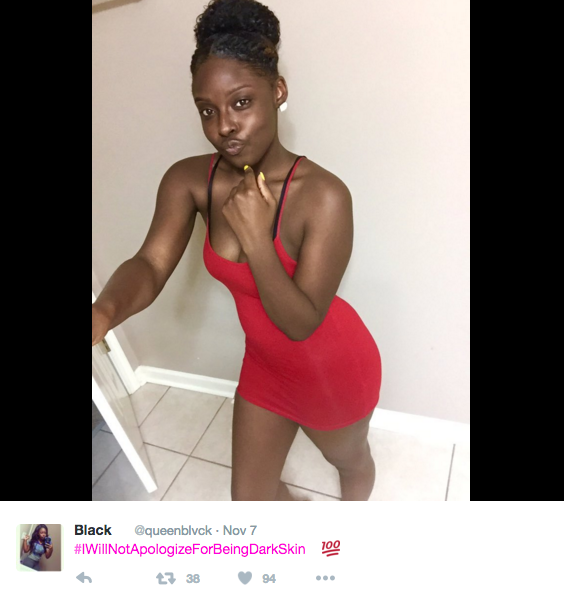 Can we talk about this 'fro, tho?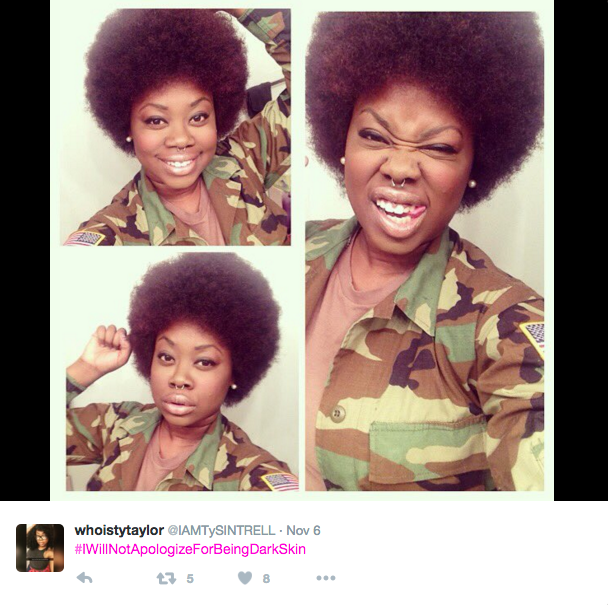 And these deep waves, too?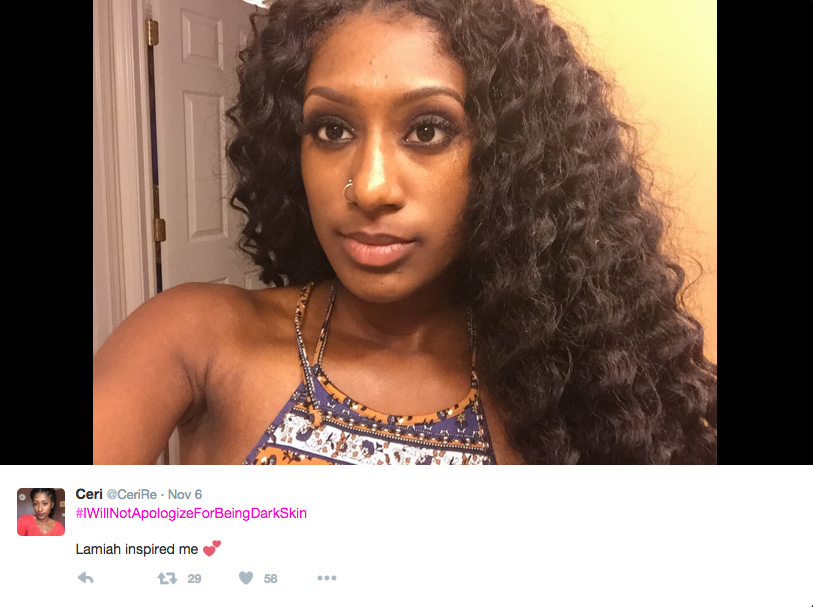 We see you, boo!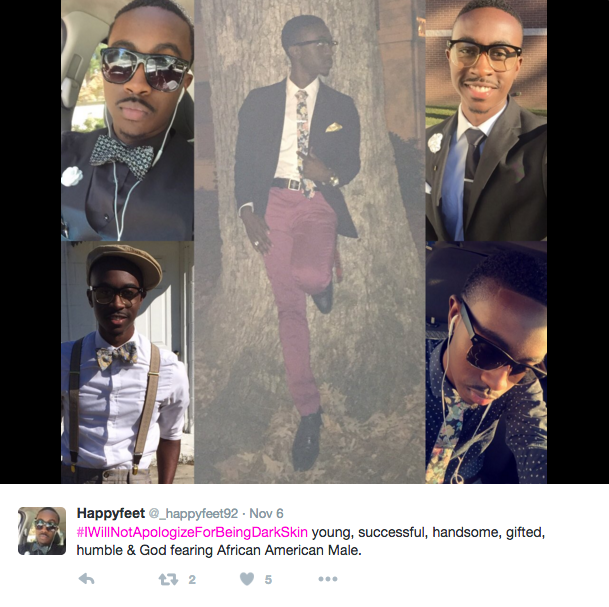 Skin, edges, AND brows? We can't even take it.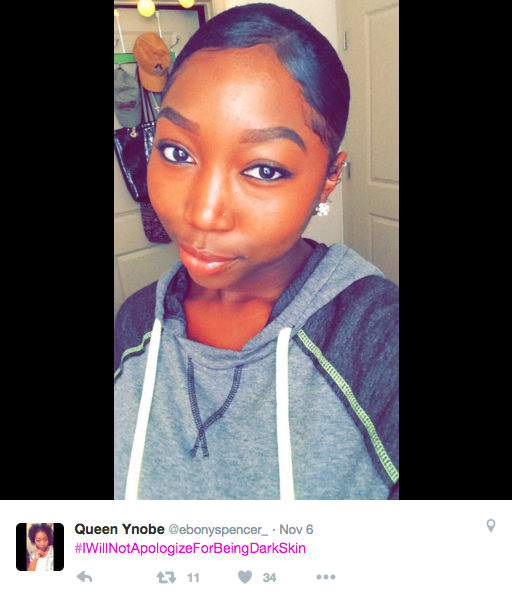 Fresh. As. Hell.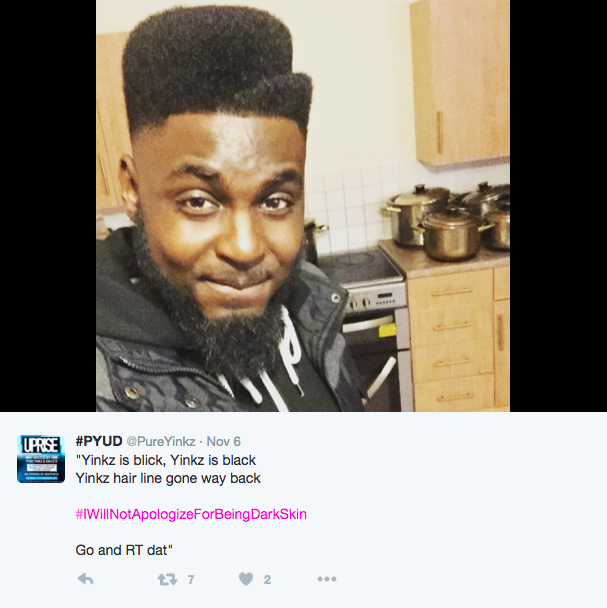 Reason 7,493,928 the '90s were the greatest era of all time.
Self-love on fleek.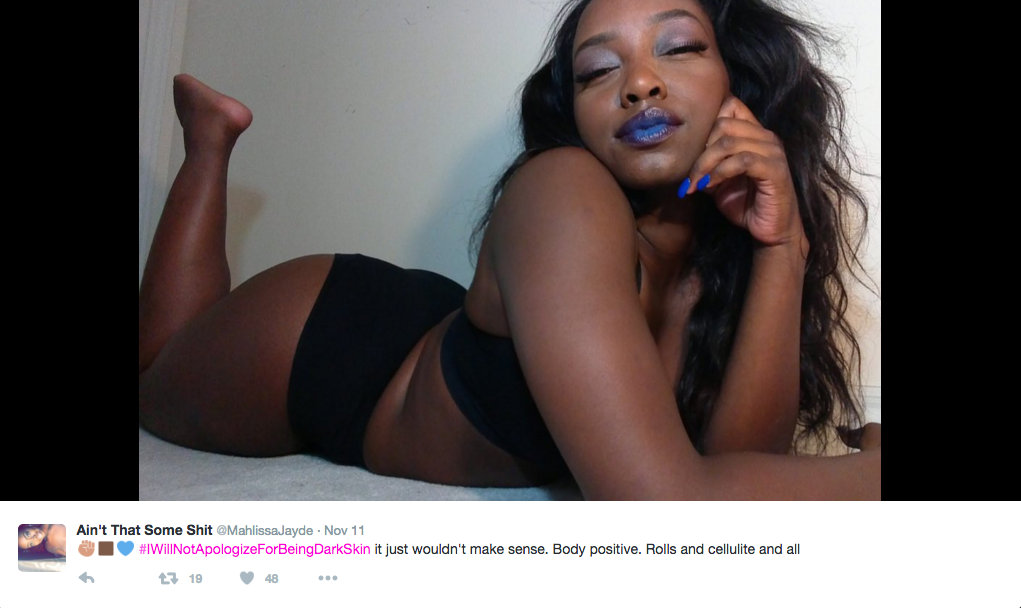 Tatts + buns? Yes, please!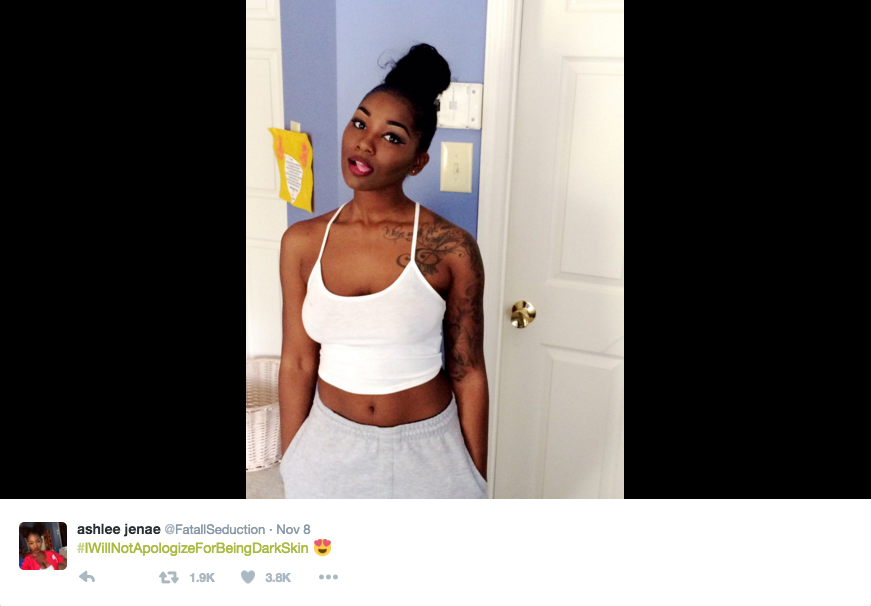 Basically, this hashtag is everything.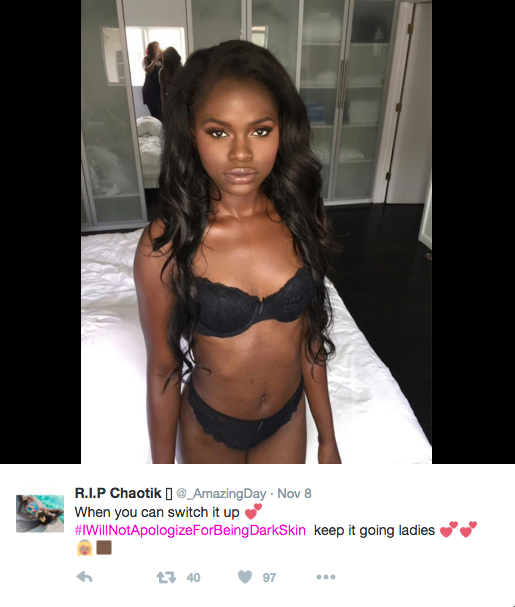 So get to scrolling, and love your skin!