So in case you're not up to speed with the only pop-culture news that matters, Queen Beyoncé officially gave birth to her twins and the internet is LOSING it!
Like a thief in the night, Bey took to Instagram around 1 a.m. ET and snatched all of our wigs with this gorgeous photo holding her precious newborns.
She captioned the work of art "Sir Carter and Rumi 1 month today," finally confirming the names of her boy and girl twins.
Beyoncé's camp hasn't released any other official statements regarding her inspiration behind the twins' names, but after connecting a few dots, we couldn't help but come up with our own conclusions on how she came up with Sir Carter.
Like every iconic diva, the Lemonade artist is surrounded by a talented glam squad whose actual job is to keep her tight and right.
One of those people is Sir John, a world-renowned makeup artist who's painted the faces of Naomi Campbell, Serena Williams, Kim Kardashian West, Joan Smalls, Karlie Kloss, and yep, THE Beyoncé Giselle Knowles Carter!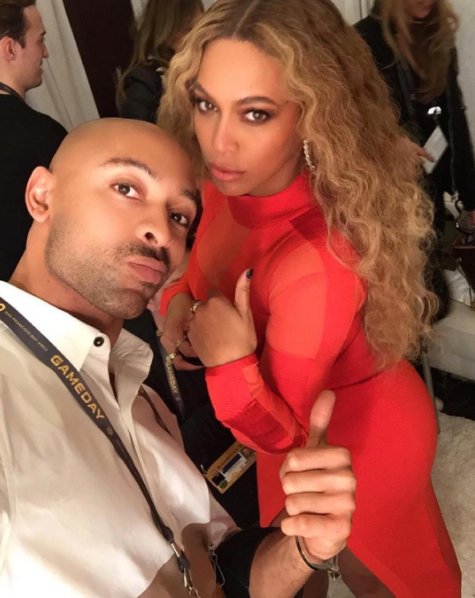 The two make quite the pair, TBH. Her flawless canvas and his skills?! UNSTOPPABLE!!!
And naturally, they appear to have become pretty tight throughout the years of working together. (Side note: But why is Beyoncé hella strong tho?!)
So tight that Beyoncé could have possibly named her firstborn son, Sir Carter, after her incredibly talented makeup artist and friend, Sir John.
And while we don't have any confirmation, we hope we're right because O-M-Geeeee! How pure and sweet would that be?!
But we'll never know...unless Beyoncé wants us to know...in which case she'd drop a surprise album-movie chronicling her life as a mom 444 years from now on Tidal.