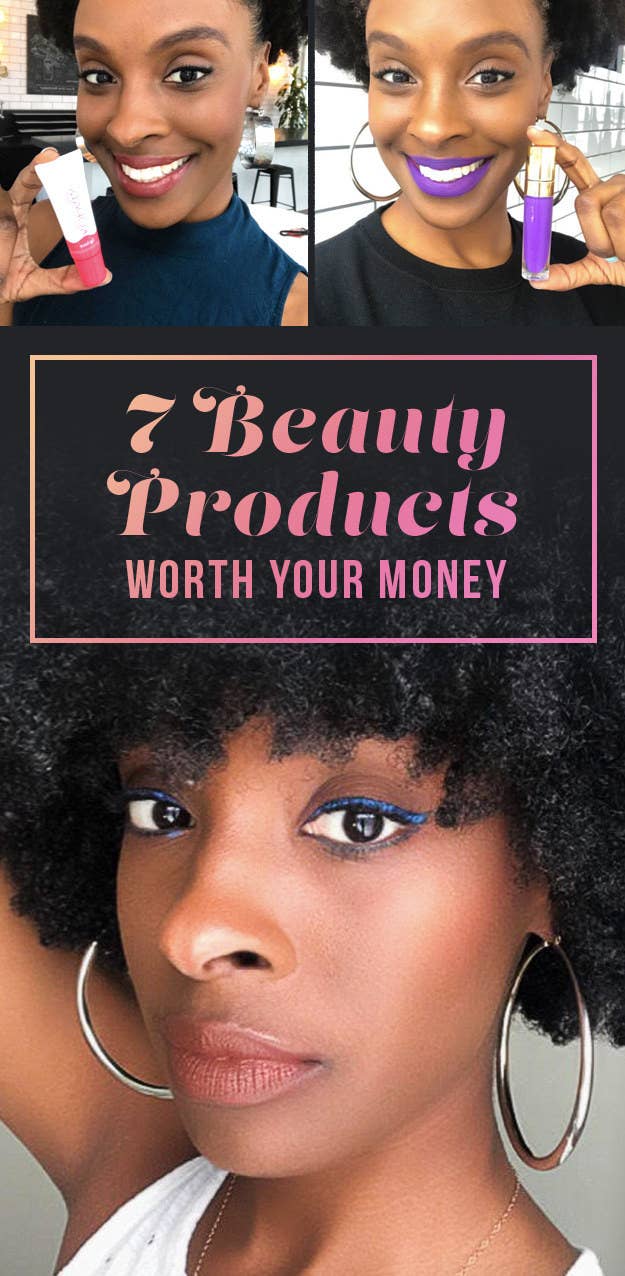 Hey! I'm Essence, beauty editor here at BuzzFeed, and here are a few beauty products I've been feeling lately. You should also know that my eyebrows haven't been done in two months and look a hot mess in the following images you are about to see. Thank you for your patience.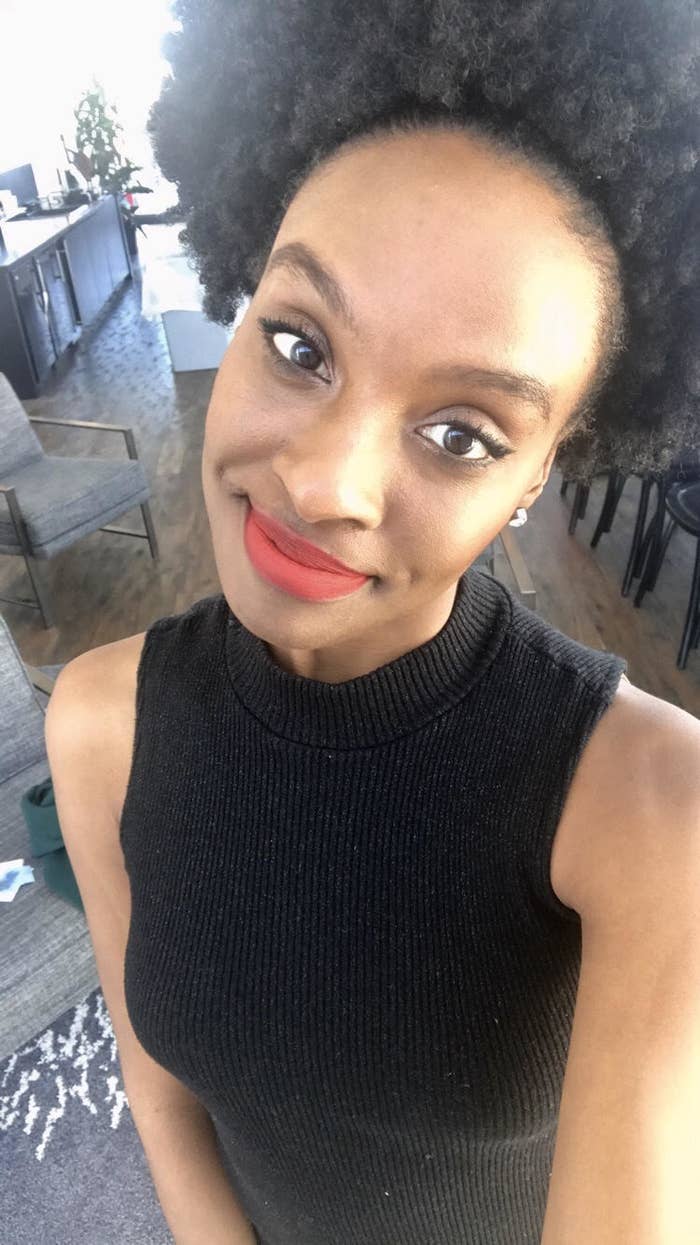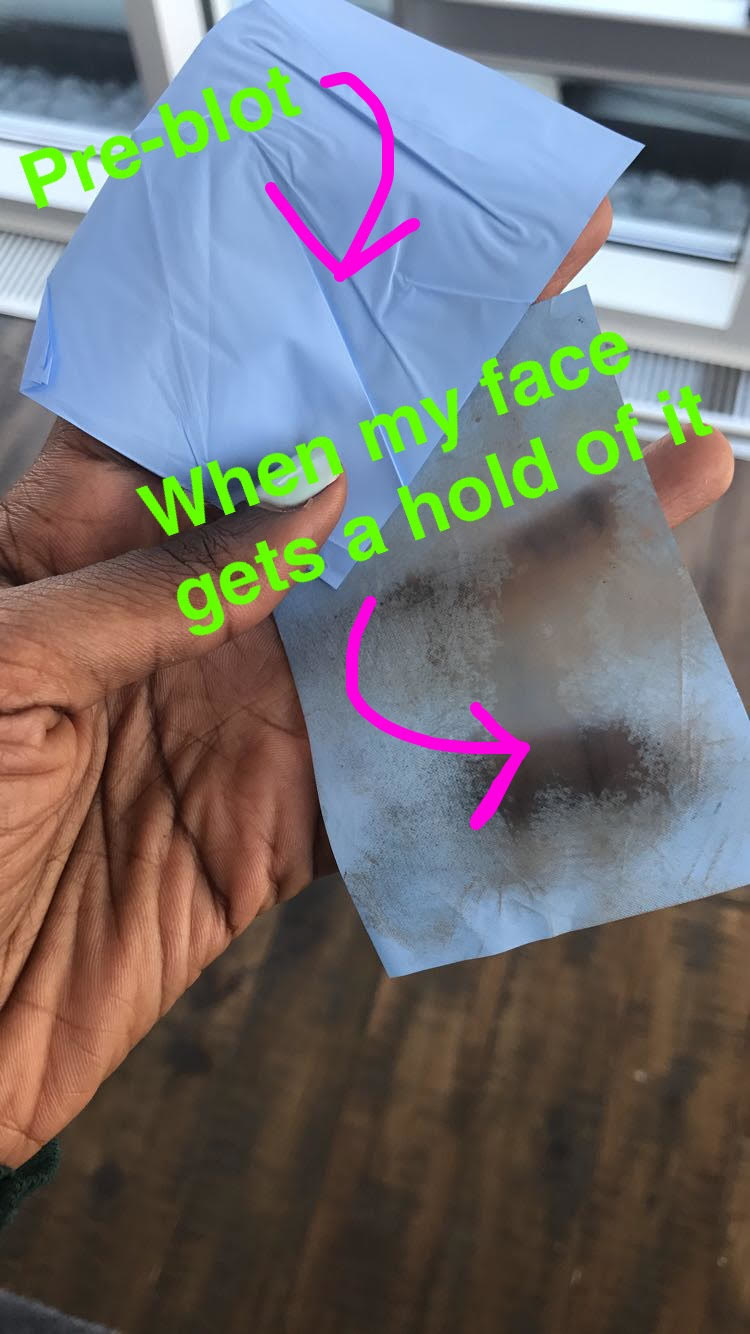 Yes, I know I look two different complexions in these pics. It's because I took the first one with the flash so that the letters would show up, and the second without the flash so that you could see what the product looked like in natural lighting. Moving on.
I see Glossier on my Instagram all the time. It's still somewhat of a low-key brand, but it has a pretty solid fanbase. I've tried a few of their products, and I like the packaging, but I never jumped on the bandwagon. In all fairness, I have my go-to brands that I stick to for staple products, so there's little room for brand experimentation. I was eager to try Glossier's Cloud Paint blush, though, only because I saw this model try it and she was giving me all kinds of life. Not sure if I thought a few dabs and BAM, I'd transform into her or what, but she sold me on it.
So the product comes in four shades, and they're packaged in those little tubes like oil paints from art class. Cute move, Glossier! You just squeeze some on your finger, dot it on your cheeks, and then dab it into your skin. End result? Blushed cheeks. I really like this product. I don't know how often I'd use it, mainly because I do my makeup on the train in the mornings so I don't know how easy it'd be apply a cream blush and commute with pink-stained fingertips, but I'd def use it on weekends when I put more time into my routine.
I love that a little goes a long way. I'm all for products that last forever, and I can tell that this one def will. In addition to the cute packaging, it's also sleek and practical. It's not a big ol' compact that's occupying space in your makeup bag, and if you drop it, it won't shatter. *Moment of silence for every compact we loved and lost to the bathroom floor.* Another major plus is that you don't have to use a brush. It's good to keep in your bag for those days you leave the house bare but wanna jazz up just little for drinks after work or whatever. I could see it being a life-saver in those instances when you want a little tint to the cheeks, and to the lips, too but you don't have all your brushes and products.
Get it from Glossier for $18.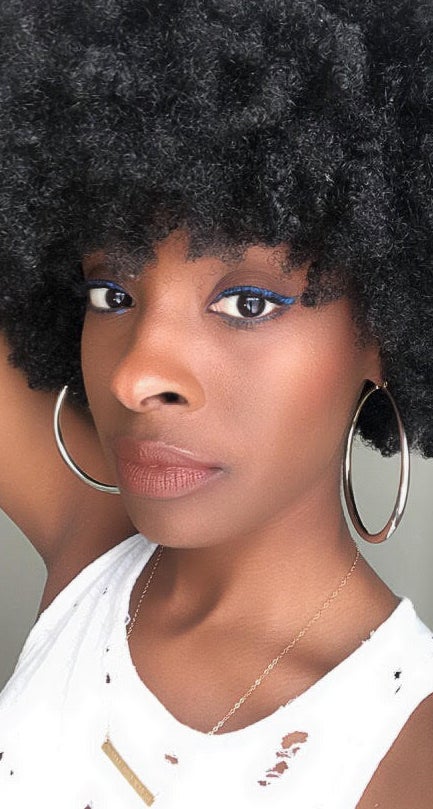 STAY PERFECT LIKE SOLANGE, AND LMK IN THE COMMENTS BELOW WHAT I SHOULD TRY NEXT!