1.
Since we're already talking about the "regular degular shmegular" queen Cardi B and her history-making moment, we might as well highlight her life-giving fashion moments, too.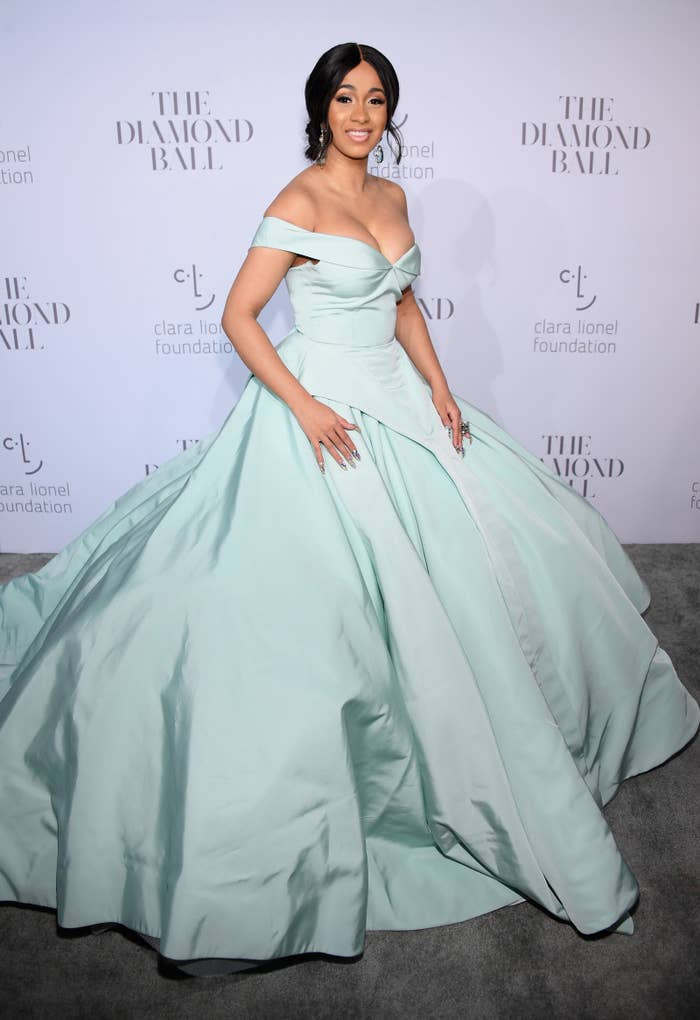 2.
Like when she wore the HELL outta this Christian Siriano get-up during New York Fashion Week.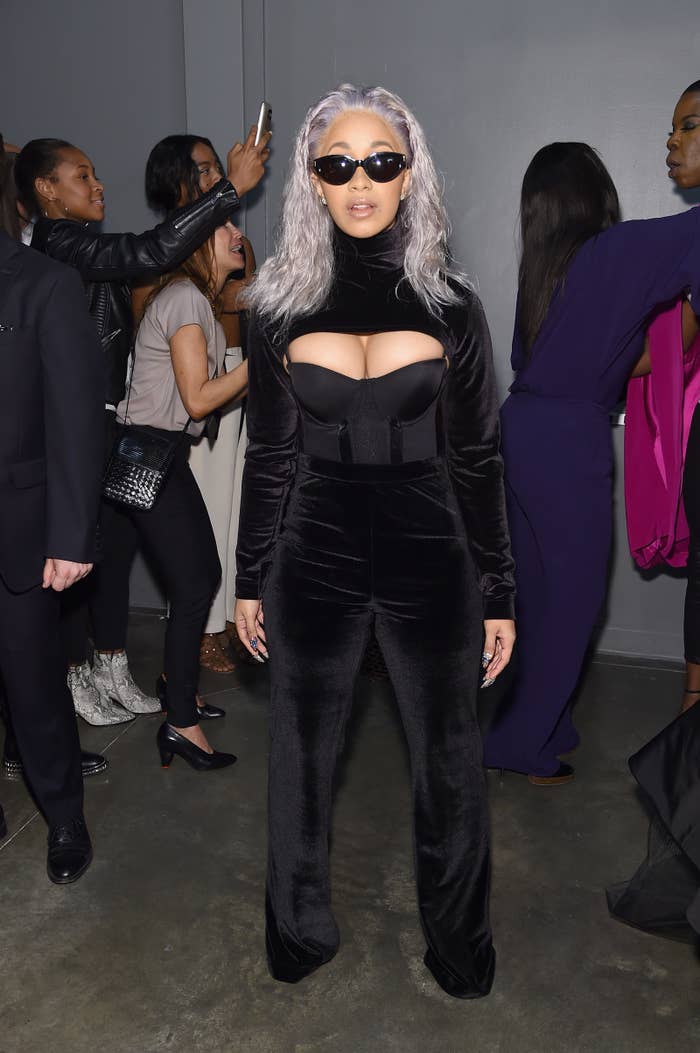 3.
And when she made bloody moves in a shining Angel Brinks number and YSL boots.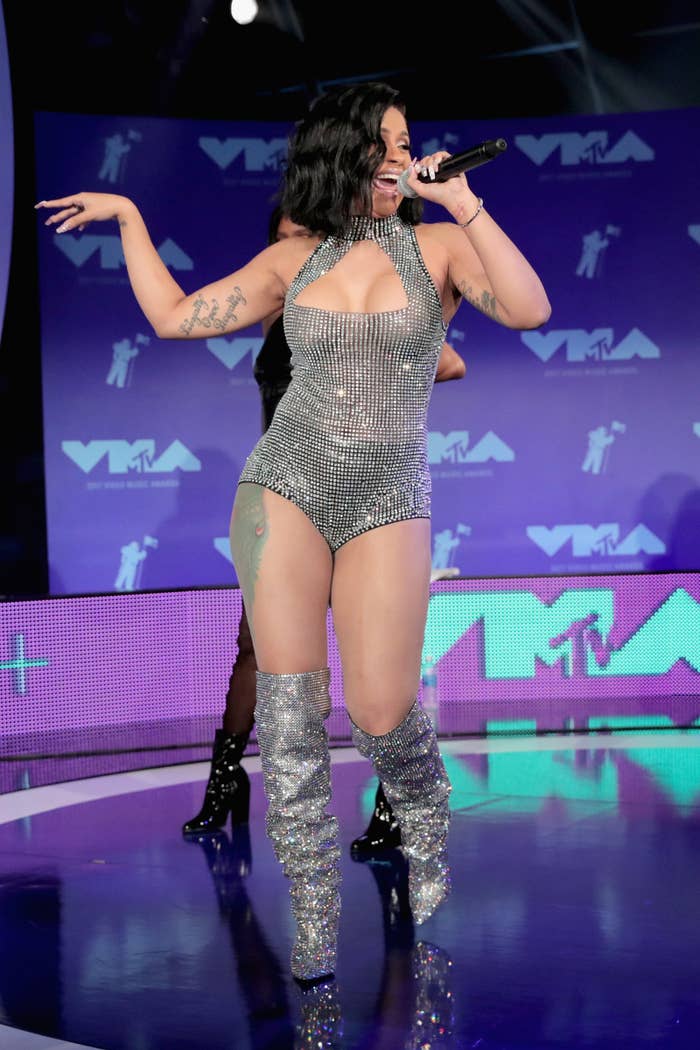 4.
But the time she pulled off head-to-toe money green silk and latex? GIVE THIS WOMAN A RAISE, ALREADY!!!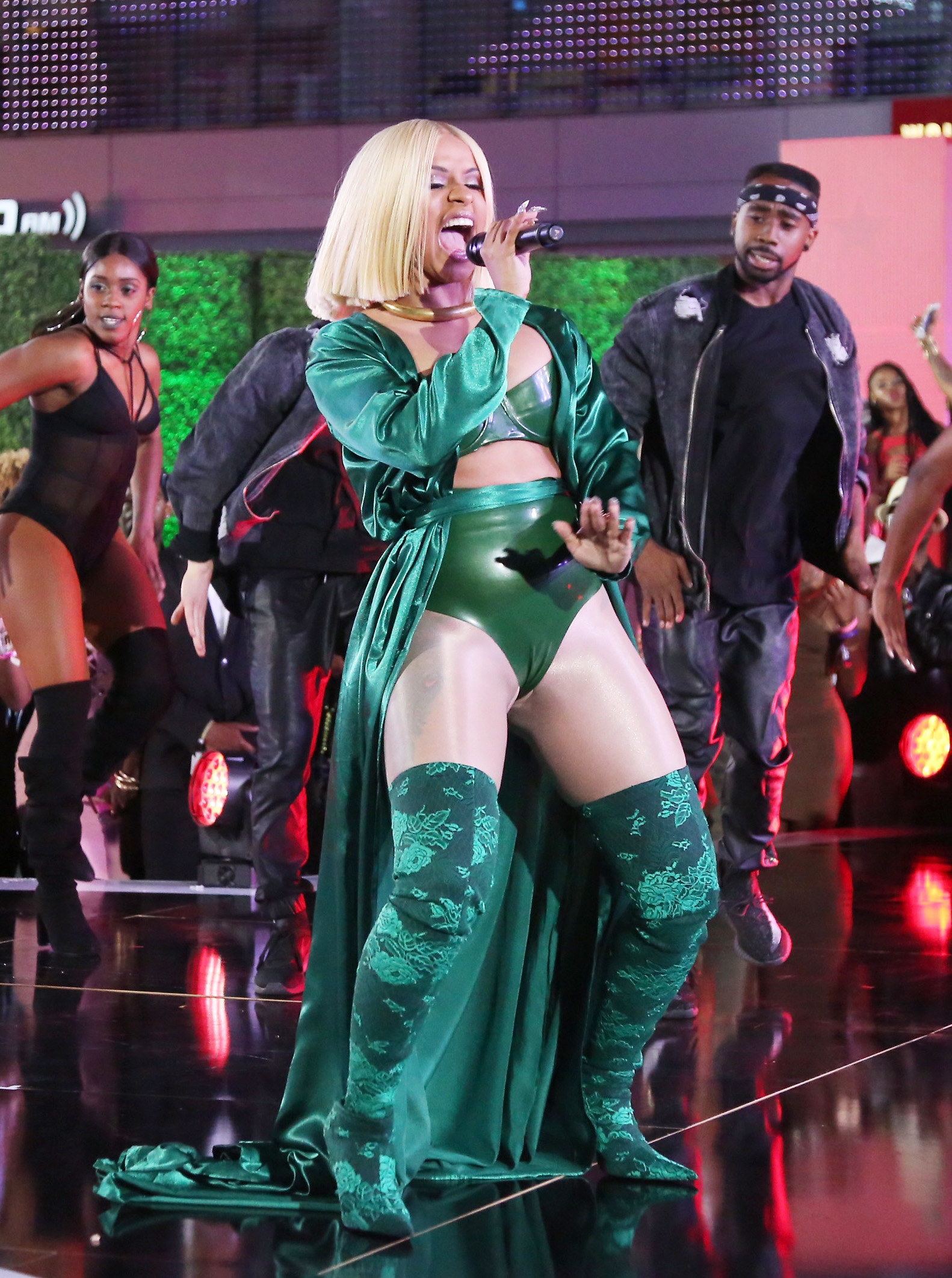 5.
Speaking of fall, DO YOU SEE DIS COAT?! *Yeezy voice*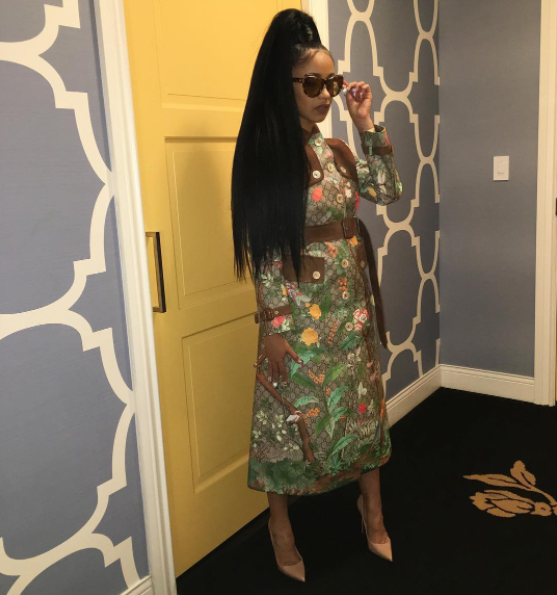 DO YOU???
6.
Didn't even know it was possible to look so angelic and also like you'll fuck up anyone who tries it. Make some noise for the cone boobs 👏 👏 👏.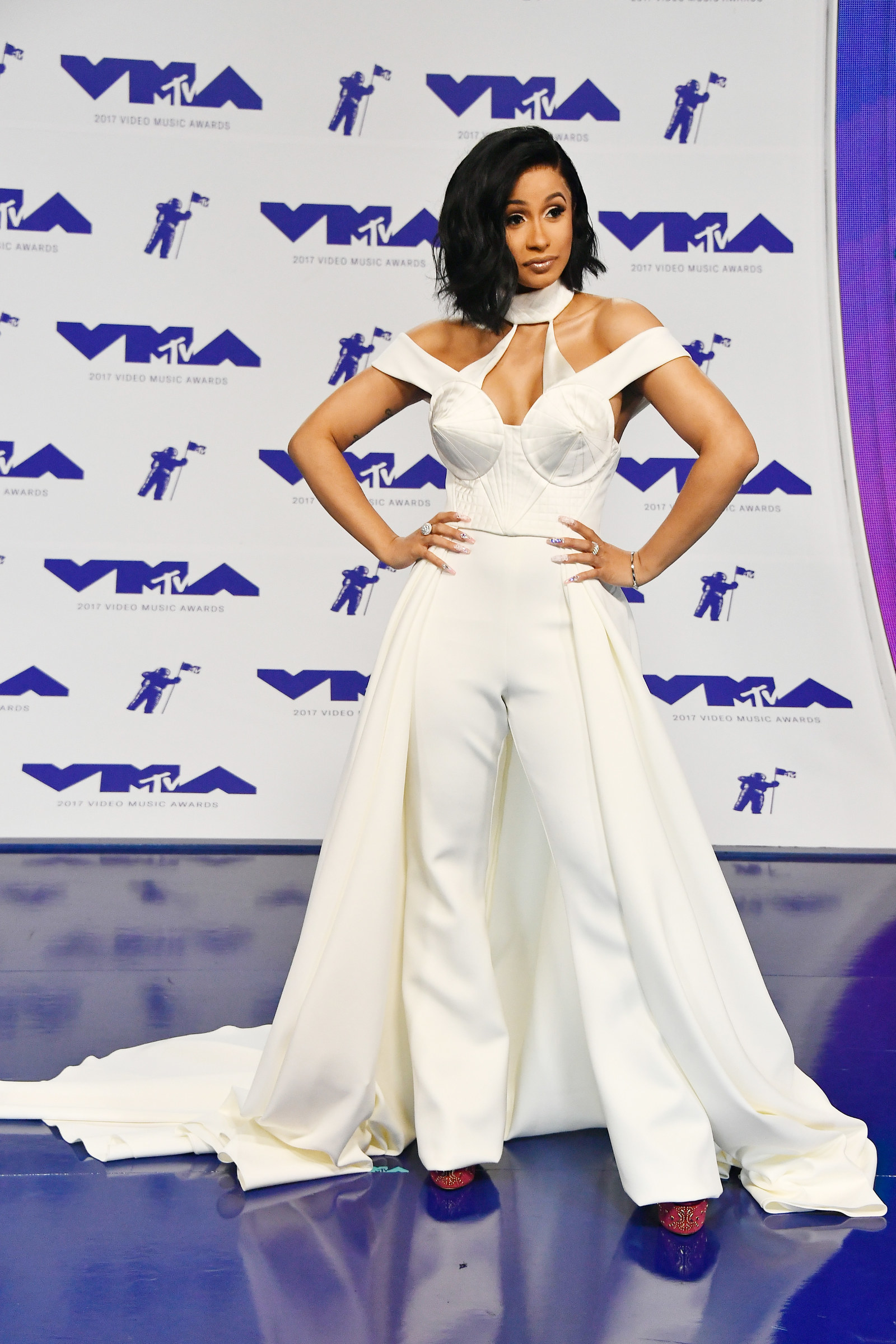 7.
This tailored red suit is a WINNER, much like her number one song in the country in case you haven't heard.
8.
Fun fact: Cardi B invented thigh-high splits.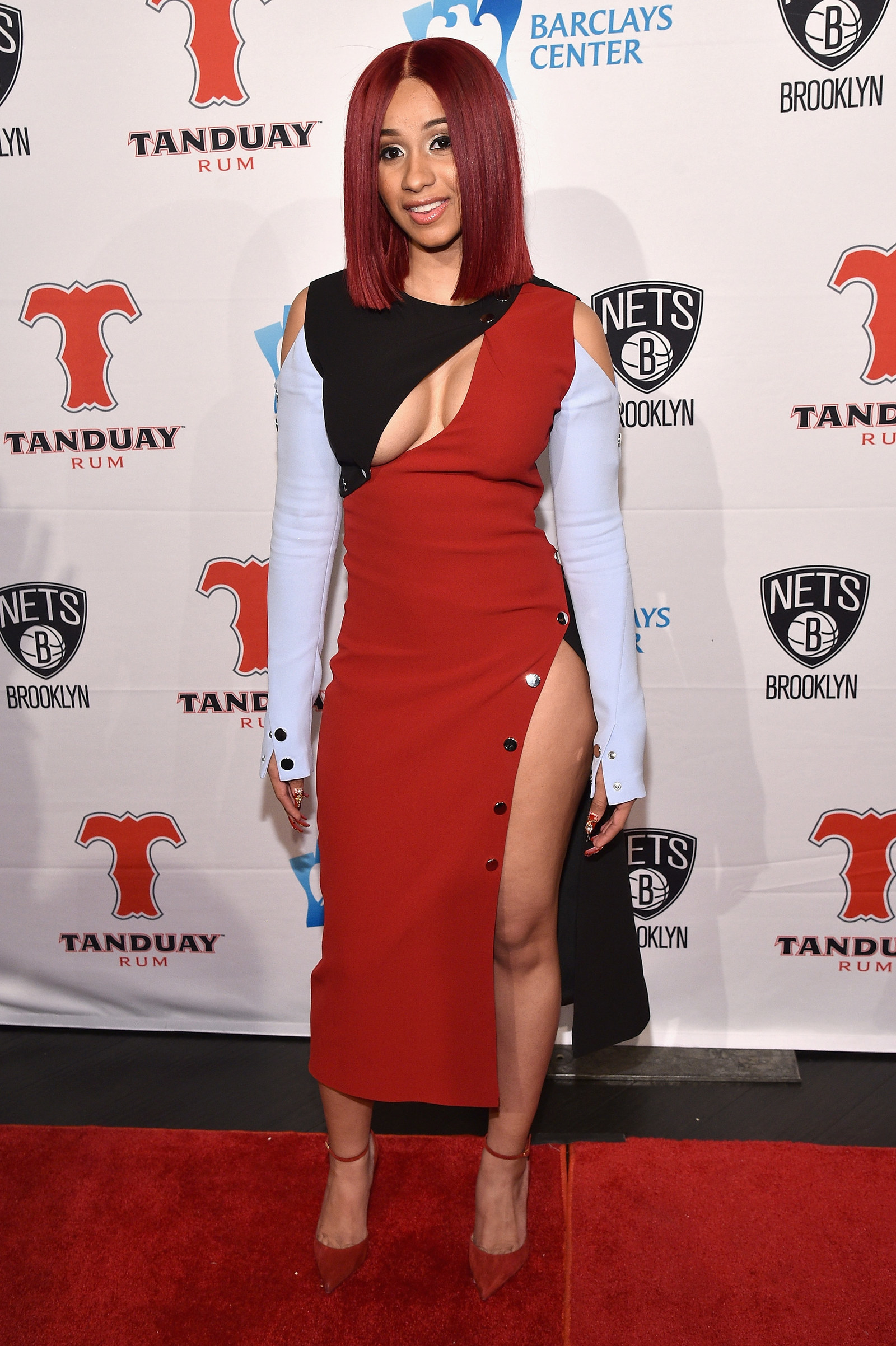 10.
The way she can give you sweatsuit chic...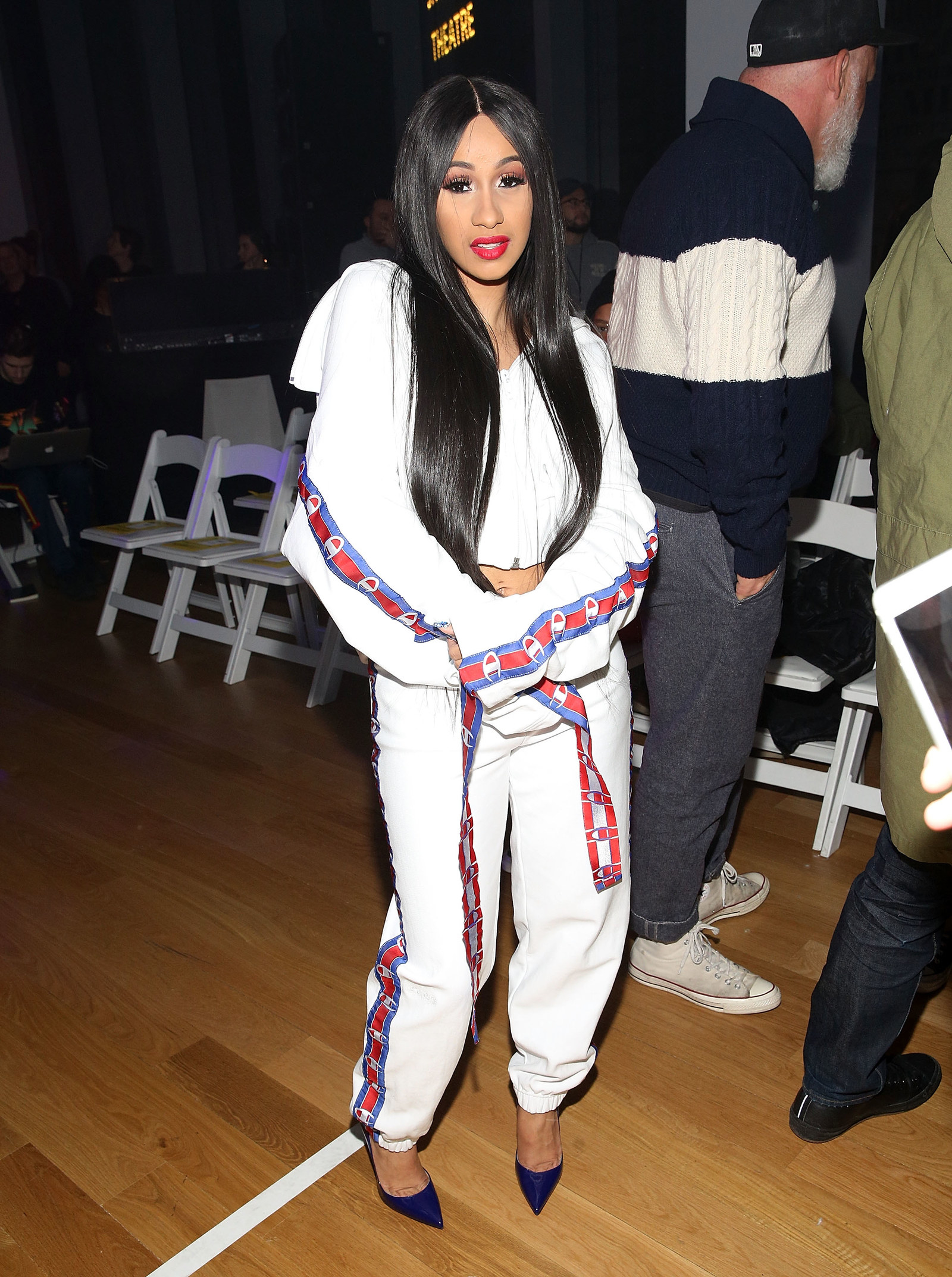 14.
But let's talk about her unmatched talent of mixing high and low-end, like when she paired these Fashion Nova threads with Balenciaga kicks.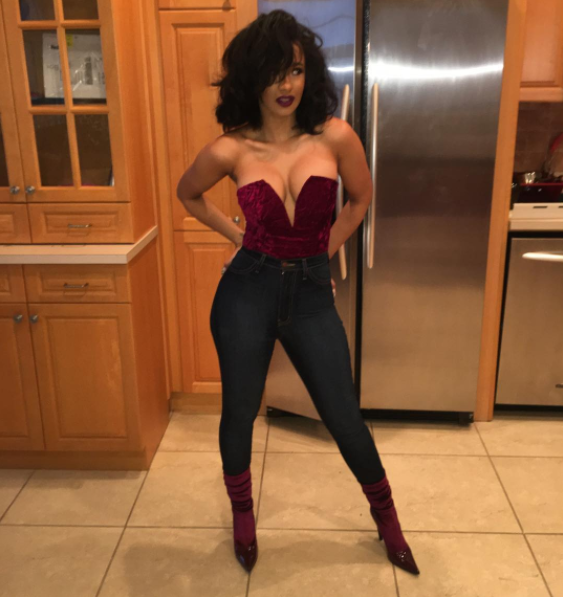 15.
And when she did it again, but with a Gucci bag and boots. You know, casual.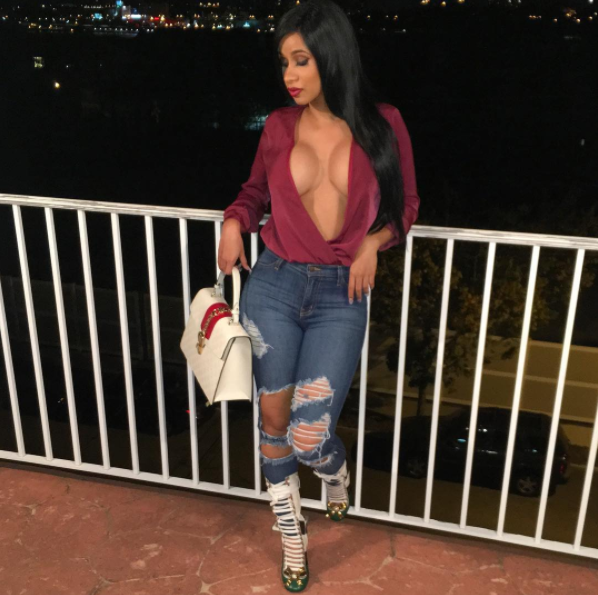 16.
'Member that time she gave you FLOTUS meets Cher vibes and all your edges came out, tho?!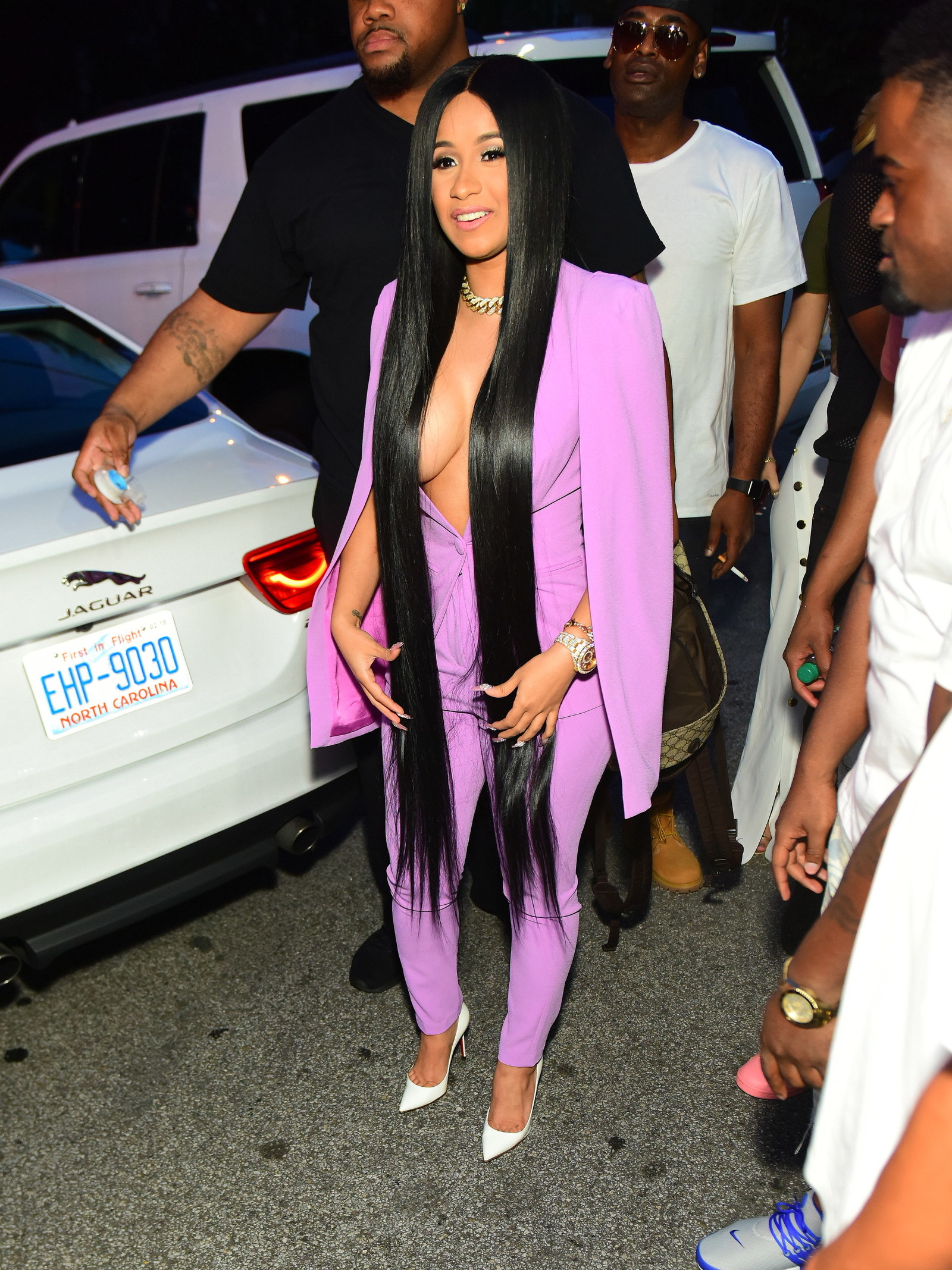 17.
And when her hair was on some Faith Evans shit, while her coat was on some Lil Kim shit, and we got our entire '90s lives??? #memories.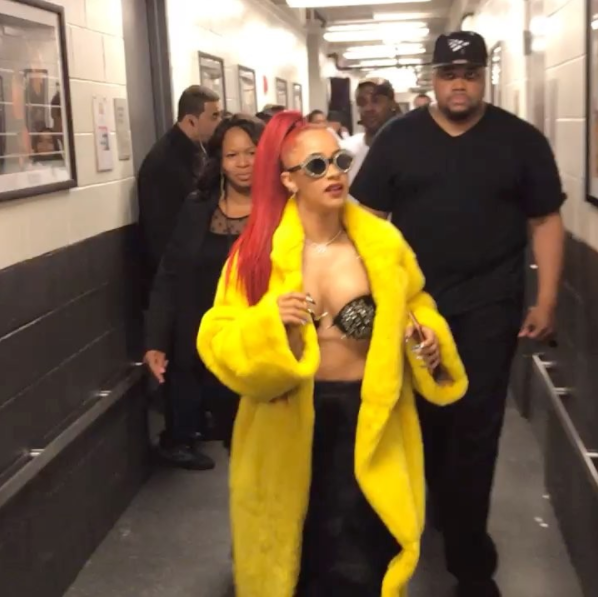 18.
Her coat game is honestly on some next levelness, and we'd be foolish to even try and keep up.
19.
She's like a Cam'ron Jr., tbh.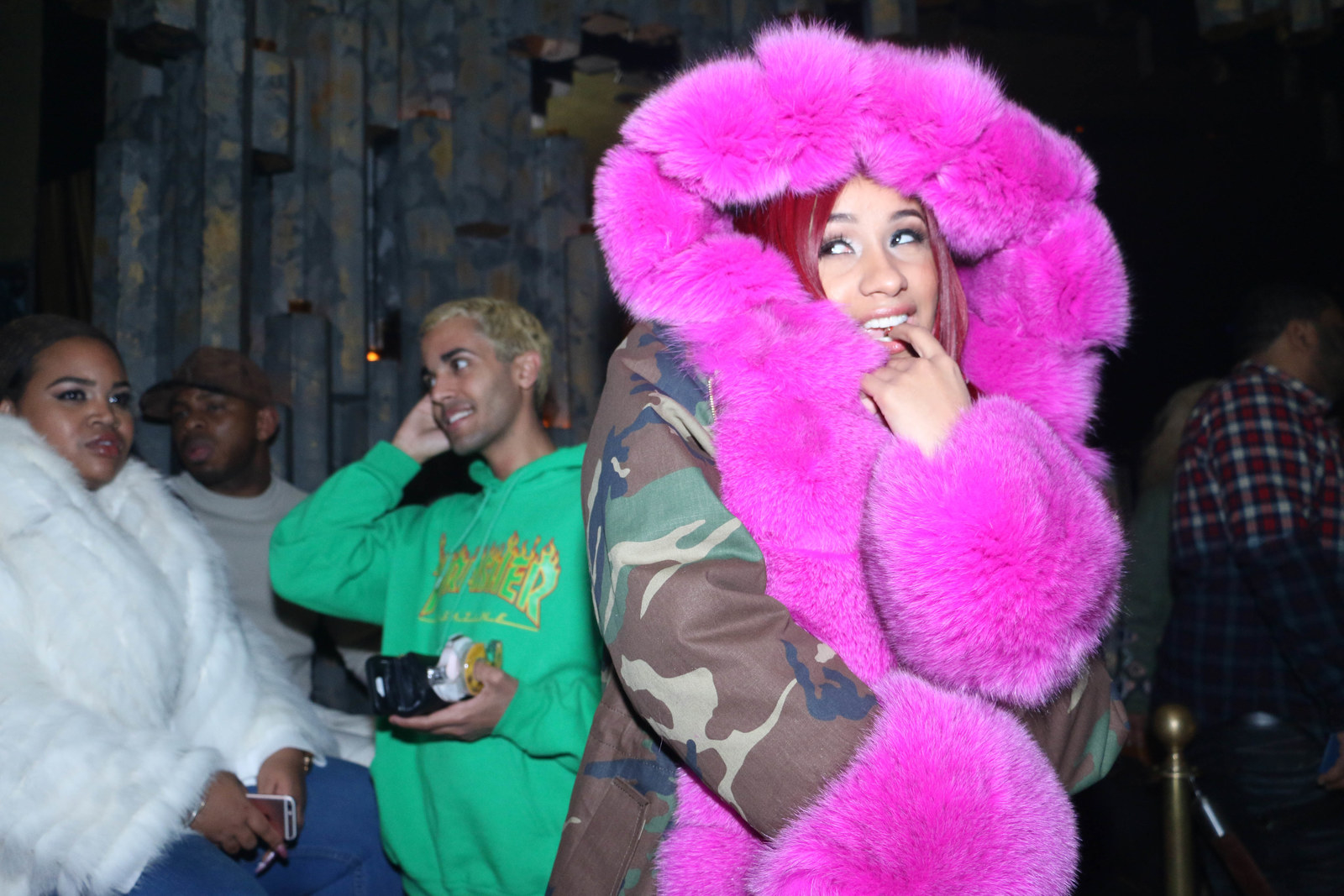 20.
Or like a Puffy and Missy hybrid, and we're just blessed to be able to witness it.
21.
I meeeean, she was front row at RIHANNA'S Fenty Puma show so what other receipts do you need???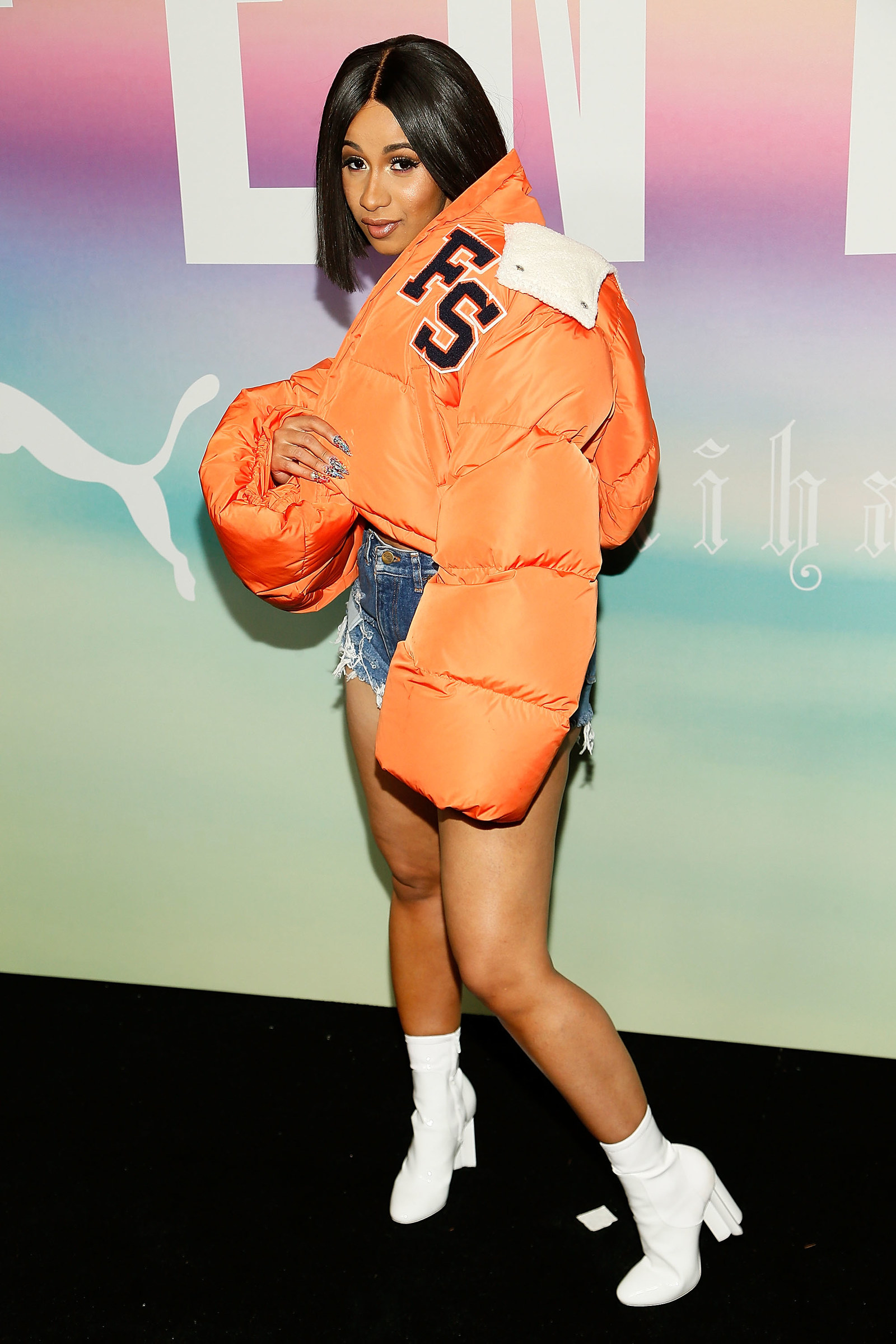 22.
Perhaps this one, of her walking down the gritty NY streets in a vintage couture gown?
23.
Or this one, where she's hitting the pavement in shiny tin and fur?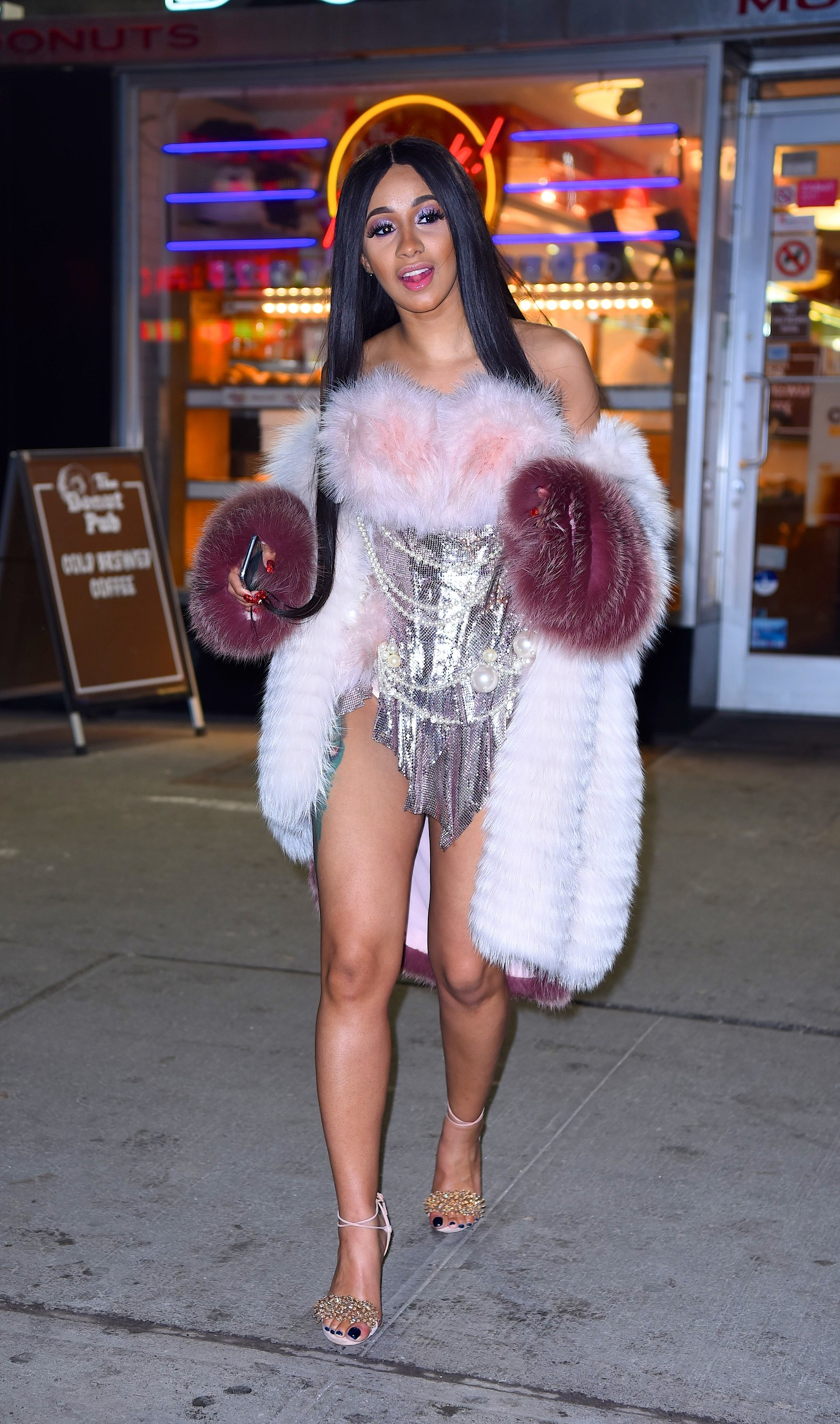 25.
As we blast Bodak Yellow and celebrate this victory, thou shall NOT sleep on her style game... or this so New York black on black.
Cardi B: Our Fashion Goddess Forevaaa!!!