Stan Against Evil Paves The Way For Splatstick In A New Age
Then there is "Stan Against Evil"; a show that has recently come up through the ranks and has now been renewed in its third year. This parody of a horror comedy parody has opened the eyes of major cable networks like Showtime to the value of this untapped realm. "Stan Against Evil" has made some waves in the independent space on AMC 's offshoot IFC, that set to evolve from the original paradigm of "Evil Dead". What is it about this show that allowed new creators to pave a path through previously uncharted waters
It Starts With Dana Gould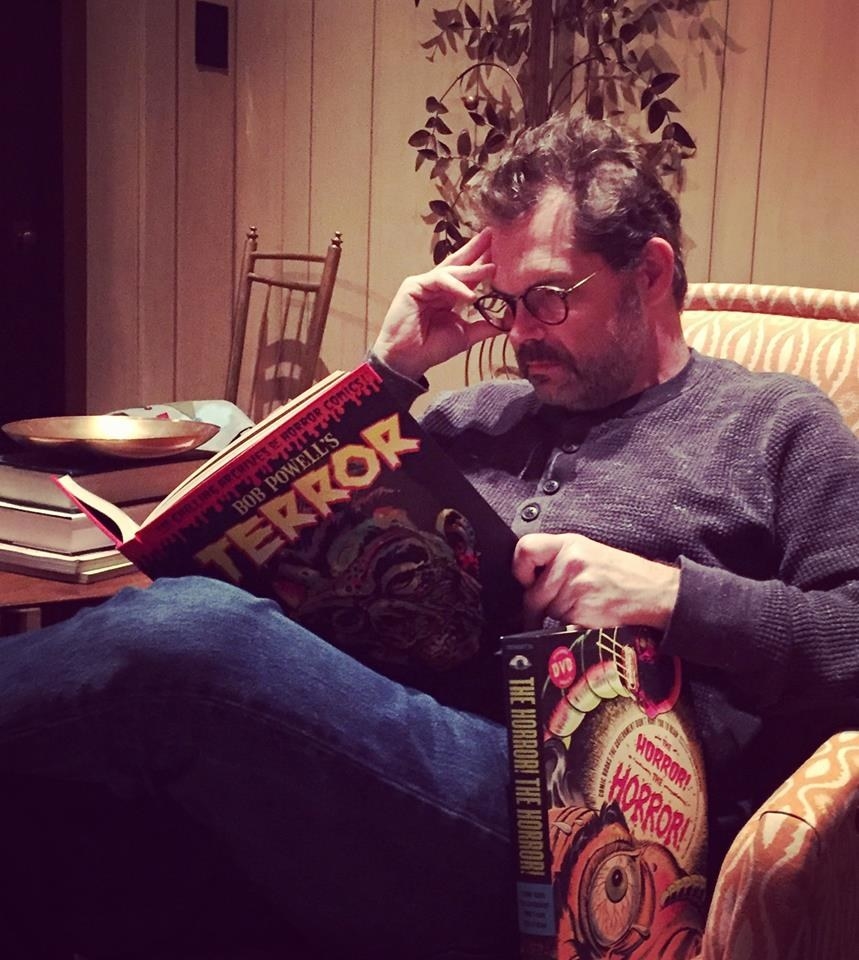 Stan Against Evil Has Relatability
Sitcom First, Horror Second
The show is a sitcom first and horror second. The script was already created but now to fill in the rest of this lovely world. To ensure the comedic tone, casting was key. By bringing on sitcom vets like John C. McGinley (the cantankerous Dr Cox from "Scrubs"), Janet Varney (the too cool for school Becca Barbara from "You're the Worst"), Nate Mooney (Ryan McPoyle from "It's Always Sunny in Philadelphia") and Deborah Baker Jr. (Esther "The Great Indoors"). Familiar faces in mainstream media but new to horror. However, to bring in the horror element fans had to see their show balanced with its horror Icons. In season two, Jeffrey Combs ("Reanimator" and "Star Trek"), Steven Ogg ("The Walking Dead") even Patty McCormick ("Bad Seed") were brought in as agents of the evil Constable Eccles, sworn to carry out the curse of the constables. More iconic horror actors and a more diverse cast are expected in season three based on the ravings from fans on the internet.
A good horror has to have certain elements and the supernatural creatures have to be real enough but still hold that comedic tone to go with the rest of the show. Practical makeup and effects experts Autonomous FX were the right people for the job and have brought some of Dana's original creations like the werepony, to life.
The results that this band of cast and crew can turn out are miraculous with a modest budget and ingenuity. Scripts are given to the actors to learn in advance like a play and a limited shooting and delivery schedule leaves little time for many reshoots and even less time in post.
When speaking with Producer/Actor John C. McGinley, about the show he talked about the pain staking detail given all through the process from development to post production to give off that right tone.
See The Magick For Yourself.
As time moves on the show gets better in content and in delivery. To see the magic of this show you can watch Stan Against Evil on its main network IFC or digitally on the IFC.com/app as well as their parent company AMC_TV (home of Breaking Bad, Better Call Saul, The Walking Dead, Fear of the Walking Dead Preacher, and more). You can also view both seasons on @Amazon Video, YouTube, Google Play
You can follow the show
Facebook @IFCStanAgainstEvil
Twitter: @stanagainstEvil
website: www.ifc.com
This post was created by a member of BuzzFeed Community, where anyone can post awesome lists and creations.
Learn more
or
post your buzz!