If you're anything like us, you're constantly wondering where all your hair ties have gone. But struggle no more! This adorable burger-shaped holder has got you covered.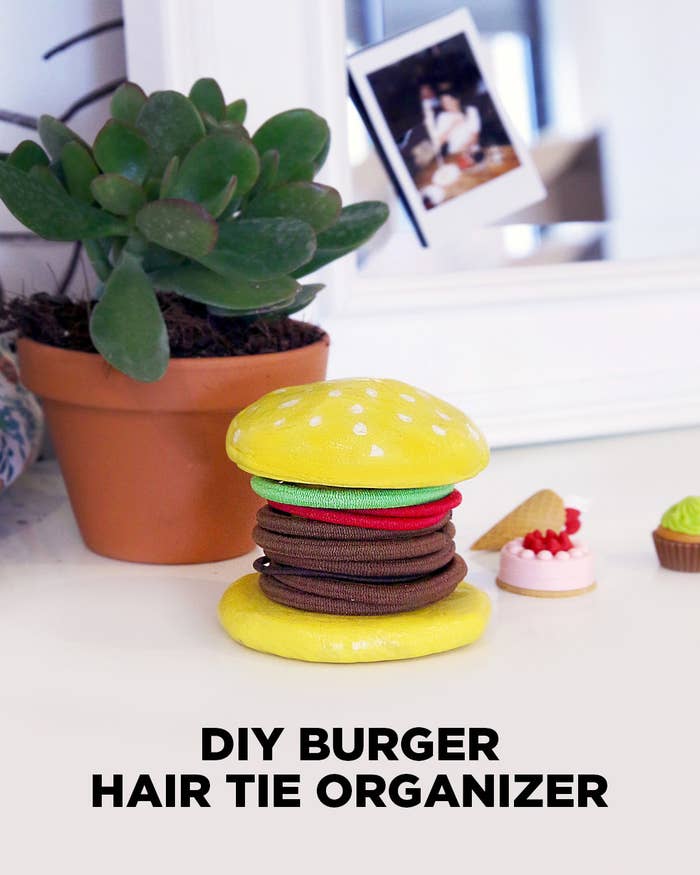 What you need:
· Baking sheet
· Parchment paper
· Hair ties
· Pen
· Yellow modeling clay
· White paint pen
· Glaze
· Paintbrush
· Hot glue gun
Instructions:
1. Line a baking sheet with parchment paper.
2. Trace a hair tie onto the paper using a pen. Using the traced circle as a guide, mold one bottom bun, one top bun and one cylinder center piece.
3. Bake according to instructions; let cool.
4. Cover all pieces with glaze using a paintbrush; let dry.
5. Hot glue the pieces together. Fill center with hair ties.