Green thumb not necessary.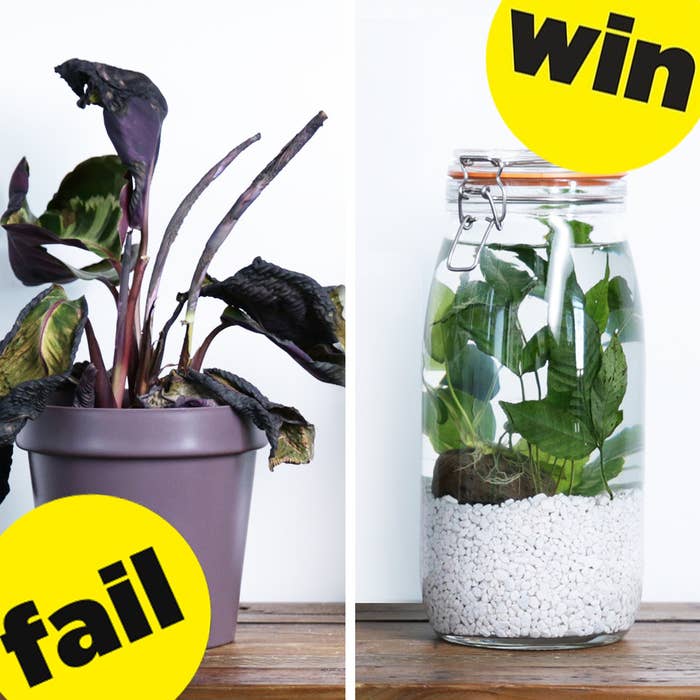 INSTRUCTIONS
1. Rinse stones in water.
2. Rinse aquarium plants in water, too.
3. Add the stones to the bottom of a jar.
4. Add the aquarium plants and use a straw to help stuck the roots down into the stones to secure. Add more stones, if needed.
5. Slowly fill the jar with room temperature water.
6. Use a hammer and nail to poke holes in the top of your jar, if needed, or simply leave your jar slightly open.