This is a pepperoni pizza cake, which is just a layer of pizza, topped with another layer, and another, and...sorry, drooling.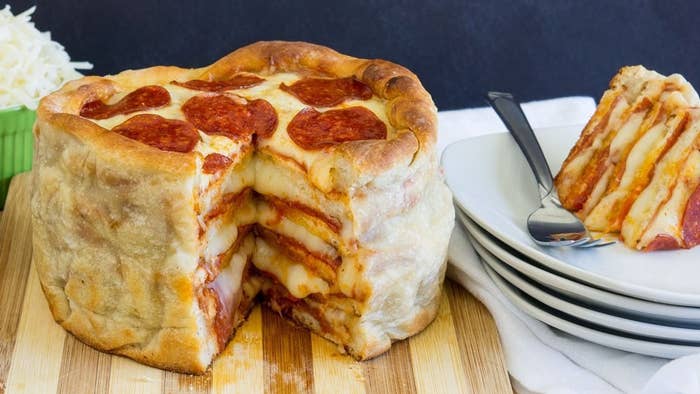 Instead of a homemade pizza crust, you can use two cans of Pillsbury refrigerated crust to save time.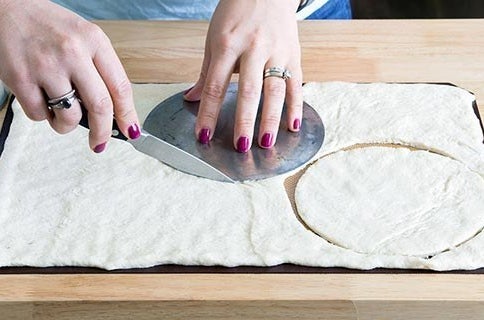 Roll out the dough, and cut out five circles wide enough to fit the tall cake pan you plan to use. (Two circles will be the bottom and top layers, and the remaining three will go in the middle of your pizza cake.)
Then you'll start to layer your cake with dough, pizza sauce, shredded mozzarella, and glorious pepperoni.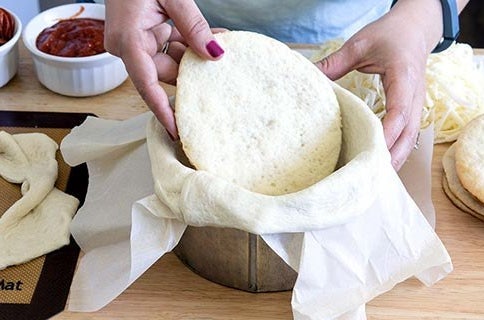 The top layer should have a raised crust, much like a normal pizza, because YES.
Then you bake your cake for 20–25 minutes, take it out of the oven, and weep tears of joy.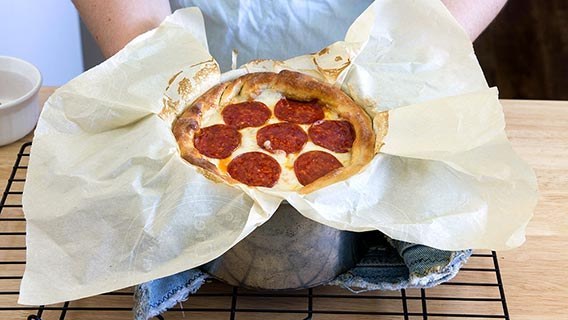 So in just a little over an hour, roughly the same time it takes to order a pizza, pepperoni pizza cake could be yours.
And let's just take a moment to thank the Pillsbury Doughboy.