Frank Ocean released his visual album Endless a few days ago, but on Saturday he released the video for his song "Nikes," and it was worth the damn wait.
"I interpreted the song as a stream of Frank's consciousness," director Tyrone Lebon told The Fader.
And that stream of consciousness includes tributes to A$AP Mob's A$AP Yams, Pimp C, and Trayvon Martin.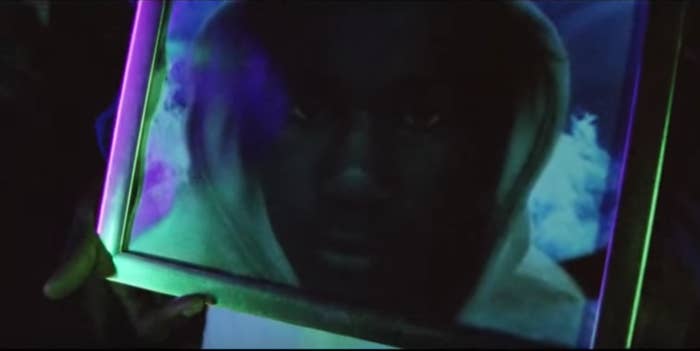 With very powerful lyrics to match the visuals:
A nod to the Heaven's Gate cult.
Images alluding to classic cultural moments.
And just some really striking shots that you will want to replay on a loop.
People have a lot to say, like the fact that there's plenty of nudity (and it's beautiful, glittery, nudity, as well):
The feeling while watching can be a bit overwhelming:
Life-changing, actually: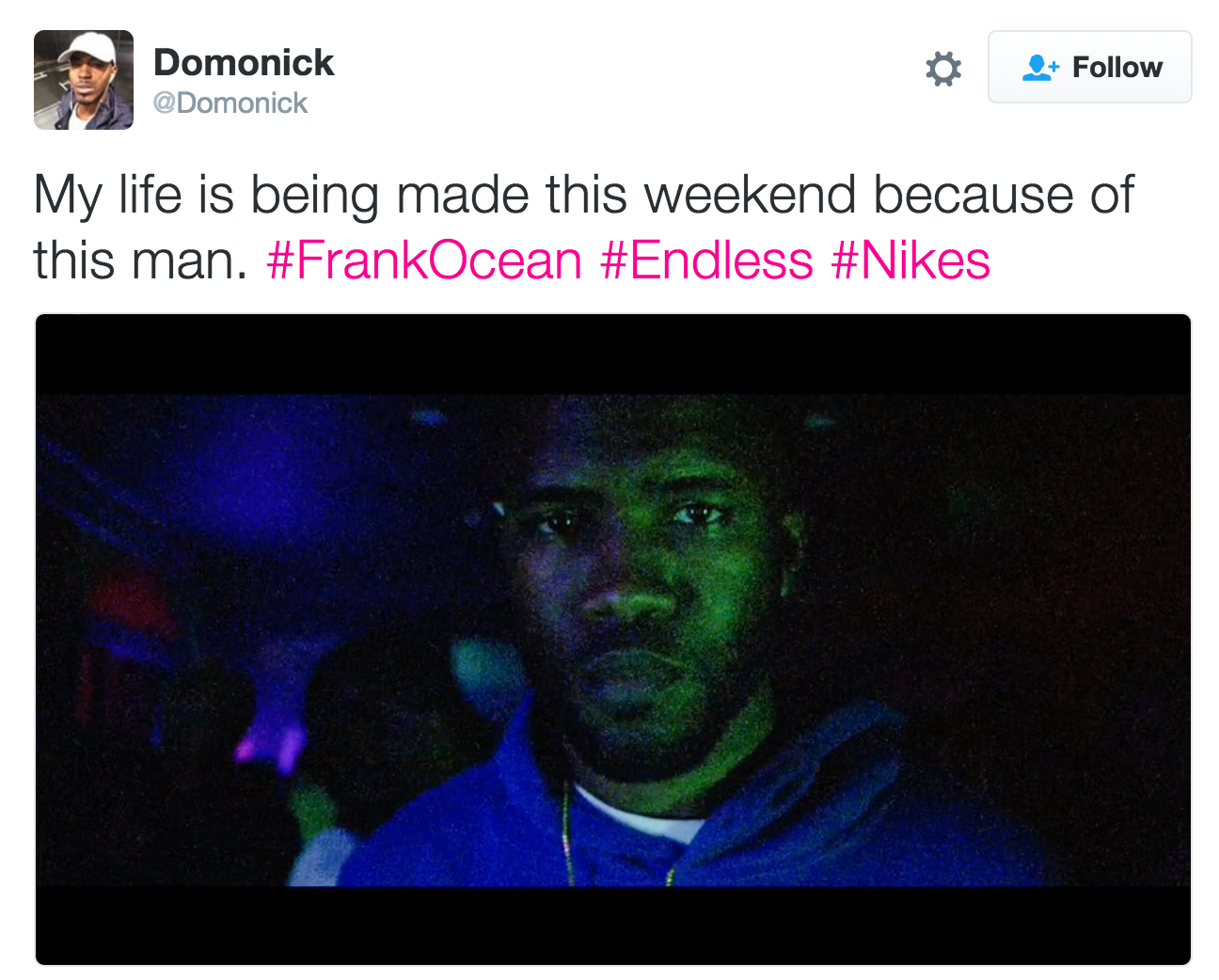 It's just a really big day and a totally incredible video.