1.
Cheese existed before written language did.
8.
Queen Victoria (1819—1901) was given the greatest wedding gift of all: a giant wheel of cheddar cheese that weighed over 1,000 pounds.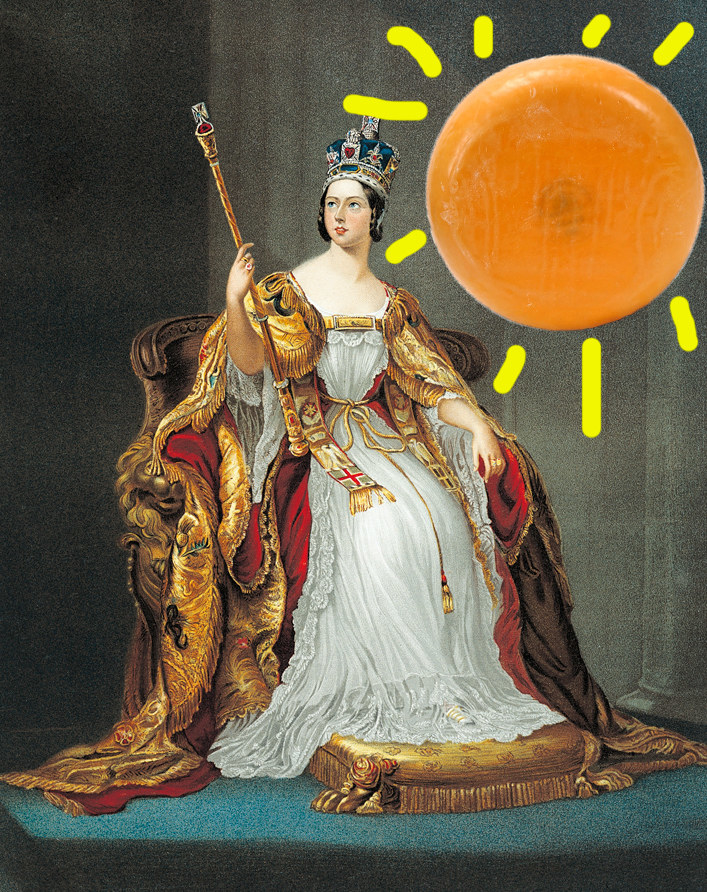 10.
A 2015 study suggested that the holes in Swiss cheese may be caused by flecks of hay dust that fall into milk buckets.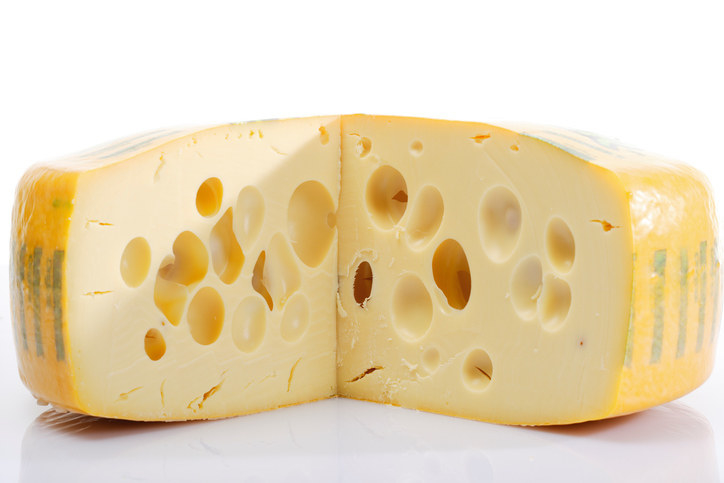 11.
According to ancient cheese legend, blue cheese was invented when a young boy was eating a sandwich near a cave, spotted a hot babe, and abandoned his lunch to pursue her. When he returned a few days later, the sandwich was covered with mold, but he still ate it and, well, the rest is blue cheese history.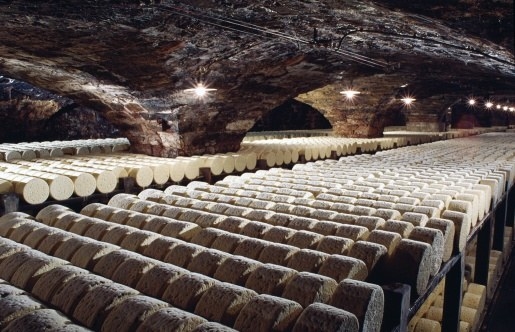 12.
Cheese wheels exist for a reason: traditional European cheesemakers realized they could roll their wares around instead of trying to carry it all.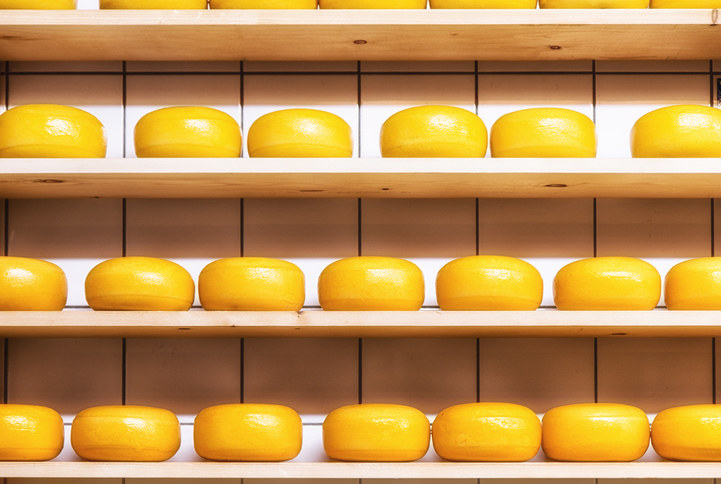 14.
June is National Dairy Month, so if ever there was a time to eat more of it...