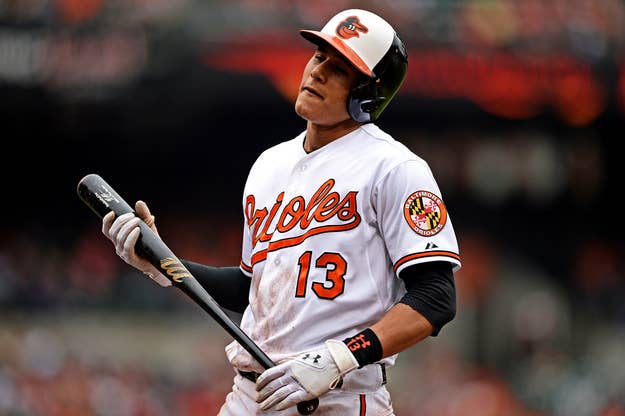 Baltimore third baseman Manny Machado is only 20, and he's on pace to smash the single-season record for doubles, which has stood for 82 years. Back then, 33-year-old (lol OLD) Earl Webb of the Boston Red Sox smacked 67 doubles in 151 games — a rate of one every 2.25 games.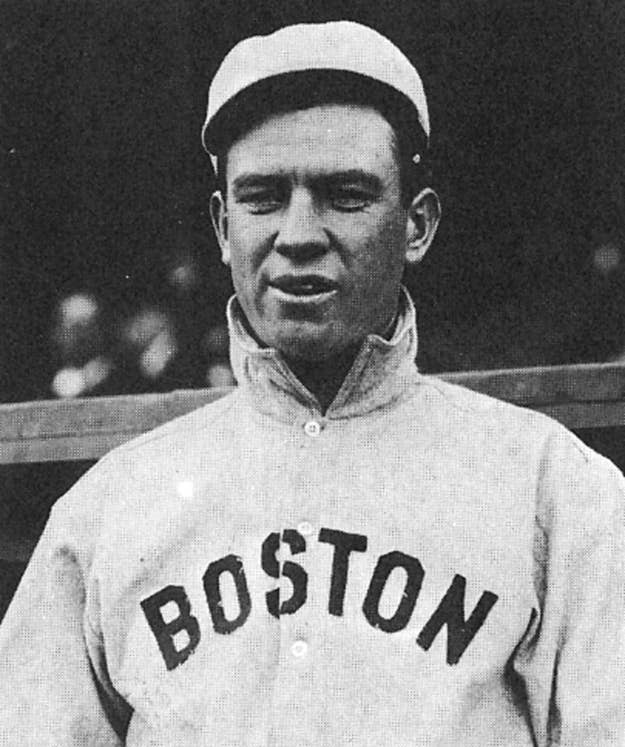 Incredibly, Machado has already hit 23 doubles through 51 games this season. That's one every 2.22 games, and he only needs one every 2.52 games to break Webb's single-season mark. (If he wants to break Webb's pace and do it within 154 games, which is how long seasons were back then, Machado needs one double every 2.34 games – still slower than his current rate.)
How's he doing this? Machado's shown an incredible ability to spread his hits to all fields. There's no "smart" way to play defense against his tendencies, because he has no clear tendencies.
Machado has now played 51 games this season. He also played 51 games last season in his rookie year, and his spray chart from then shows how his hitting has markedly improved. Last year, everything was pulled to left and the left-center field gap.
Here's a GIF showing the evolution of the chart from 2012-13.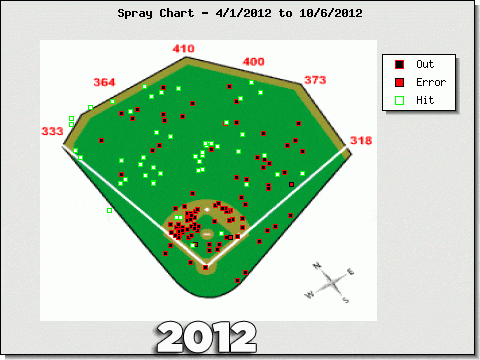 And this strike zone is not like any you'd see of a 20-year-old. Rookies, you'd think, would not get such generous treatment from umpires, with all those high strikes called balls. But through a third of this season, Machado's command of what pitchers are throwing him is nothing short of remarkable.
Will there be some kind of regression as the season wears on? Assuredly so, at least based on advanced metrics, but the best thing about Manny Machado is that the increased offense is merely a small piece of the whole.
When you can make plays like that look easy, everything else is cake.