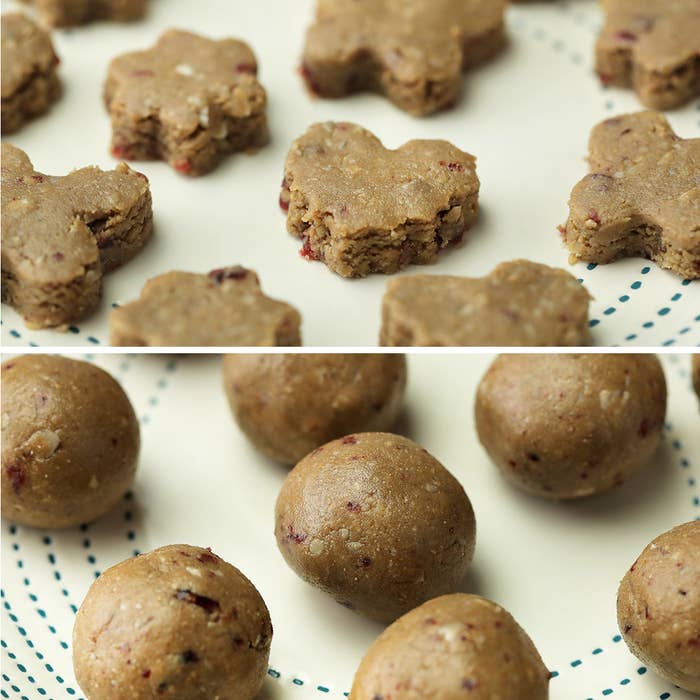 INGREDIENTS:
1 cup rolled oats
6 scoops ​Enfagrow PREMIUM Toddler Nutritional Drink
1⁄2 cup sunflower seeds
1⁄2 cup dried cranberries
1 1⁄3 cup sunflower butter, or other nut butter
1⁄3 cup maple syrup
PREPARATION:
1. Place rolled oats, ​Enfagrow PREMIUM Toddler Nutritional Drink​, and sunflower seeds in food processor. Pulse a few times until slightly broken down.
2. Add in dried cranberries, sunflower butter, and maple syrup. Process until mixture sticks together and starts to form a ball, scraping down the sides as needed.
3. Roll mixture into balls or cut into shapes.
4. To cut into shapes, press a handful of dough flat on a cutting board, about 1⁄2 inch thick. Use small cookie cutters to cut out shapes.