Mini Oat Bites
Take your kids mid-day snack to the next level by adding the nutritious benefits of Enfagrow. They'll love the taste and you'll love the benefits! Find Enfagrow and all recipe ingredients at your local Walmart!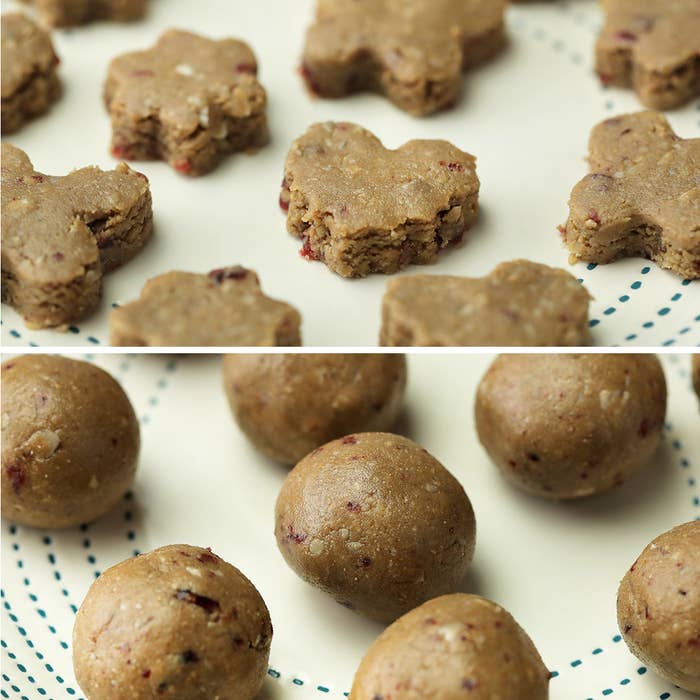 INGREDIENTS:
1 cup rolled oats
6 scoops ​Enfagrow PREMIUM Toddler Nutritional Drink
1⁄2 cup sunflower seeds
1⁄2 cup dried cranberries
1 1⁄3 cup sunflower butter, or other nut butter
1⁄3 cup maple syrup
PREPARATION:
1. Place rolled oats, ​Enfagrow PREMIUM Toddler Nutritional Drink​, and sunflower seeds in food processor. Pulse a few times until slightly broken down.
2. Add in dried cranberries, sunflower butter, and maple syrup. Process until mixture sticks together and starts to form a ball, scraping down the sides as needed.
3. Roll mixture into balls or cut into shapes.
4. To cut into shapes, press a handful of dough flat on a cutting board, about 1⁄2 inch thick. Use small cookie cutters to cut out shapes.