We hope you love the products we recommend! Just so you know, BuzzFeed may collect a share of sales or other compensation from the links on this page. Oh, and FYI — prices are accurate and items in stock as of time of publication.
If your kitchen has limited countertop and cabinet space, figuring out where to store all your cooking tools can be a challenge. Raise your hand if you just wind up using your oven to store all the pots and pans you otherwise don't have room for!
Well, small-kitchen-havers, your days of using the oven as a de facto cabinet are over, because there's a handy organization rack in town that's about to change the whole damn game!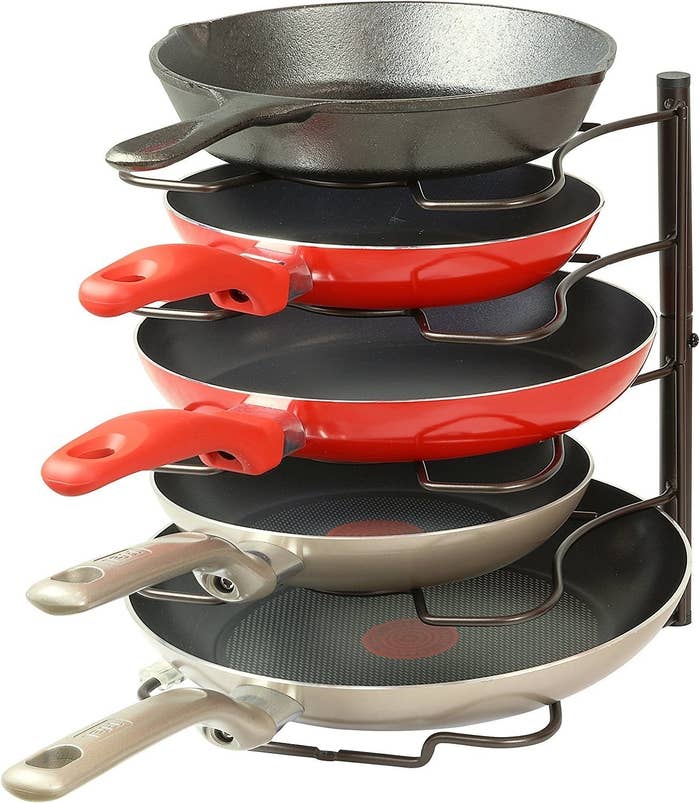 And 1,300+ people on Amazon freakin' love this thing. You can use it to store it pans and lids either vertically or horizontally...
...and even put it to work holding things like baking sheets, cutting boards, muffin tins, and more!
I mean...just imagine how much more organized your kitchen cabinets are about to be!!!
Extra space on top of your fridge? It's the perfect spot for this awesome little rack.
And at $15 a pop, you may even want to consider buying more than one if you have a ton of stuff to organize.
Heck, it even moonlights as a pizza-pie holder!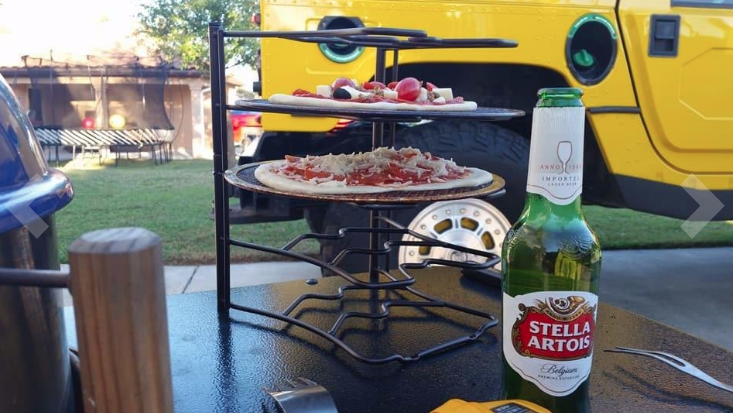 So helpful, so simple, so multipurpose, so cheap.
Some reviews have been edited for length and/or clarity.