We hope you love the products we recommend! All of them were independently selected by our editors. Some may have been sent as samples, but all opinions and reviews are our own. Just so you know, BuzzFeed may collect a share of sales or other compensation from the links on this page if you decide to shop from them. Oh, and FYI — prices are accurate and items in stock as of time of publication.
As someone who is a scaredy cat in my core, I never thought I'd be able to *enjoy* setting things on fire, but then came this ridiculously easy-to-use rechargeable electric lighter that's selling for $8.49 on Amazon.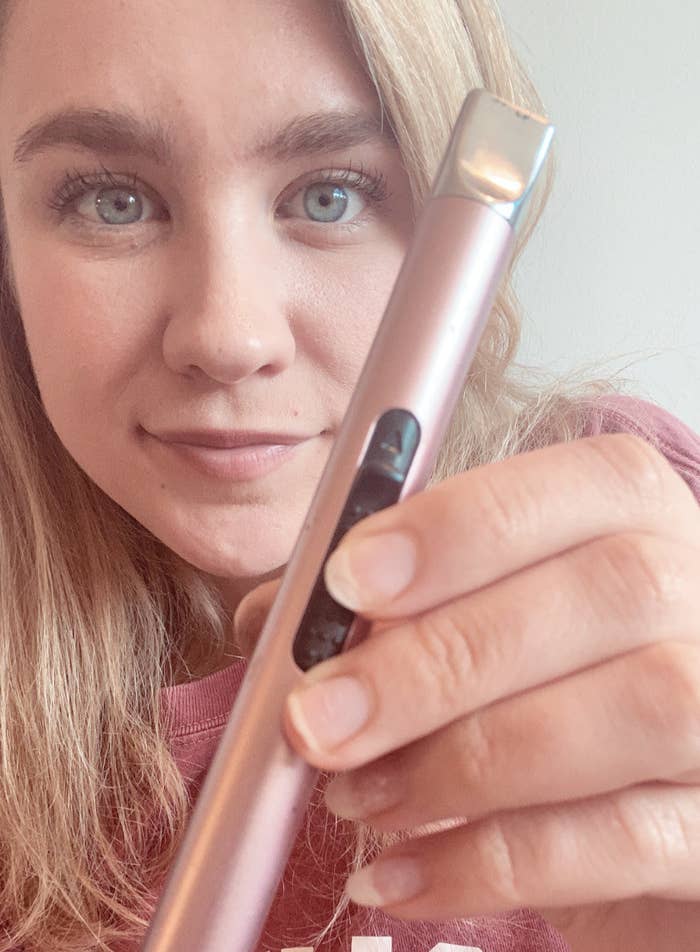 I've named mine Estelle because I got it in rose gold and she feels ... fancy. Particularly because I mostly use her to light my deeper three-wick candles, aka my ultimate bougie vice. Before this, I was constantly buying gas lighters to avoid using matches because — as I said before — I am a scaredy cat.
Now not only do I have an easier, safer way to light candles, it's a heck of a lot more environmentally friendly than gas lighters, which you'd normally have to refill or toss, or wasting a bunch of matches.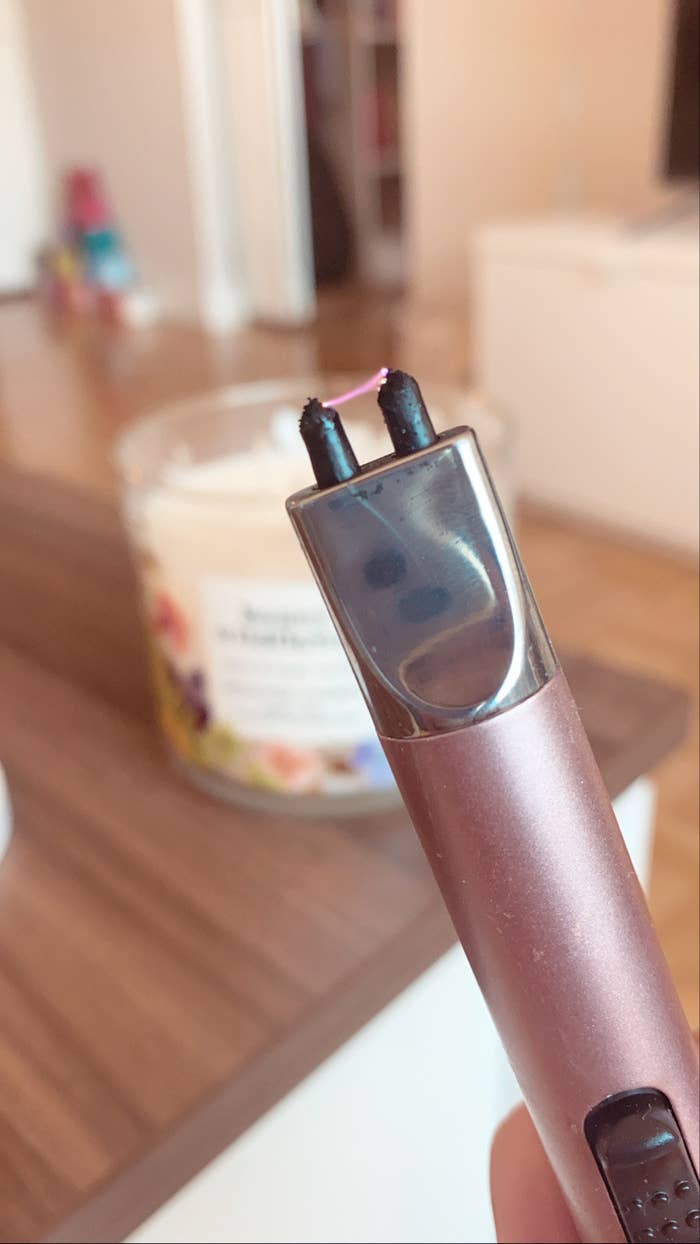 What I also love about this electric lighter is that it holds a charge for a *long* time. I light candles seven days a week and I only have to charge this every two months or so, and even then it recharges itself up in a cool 10 minutes.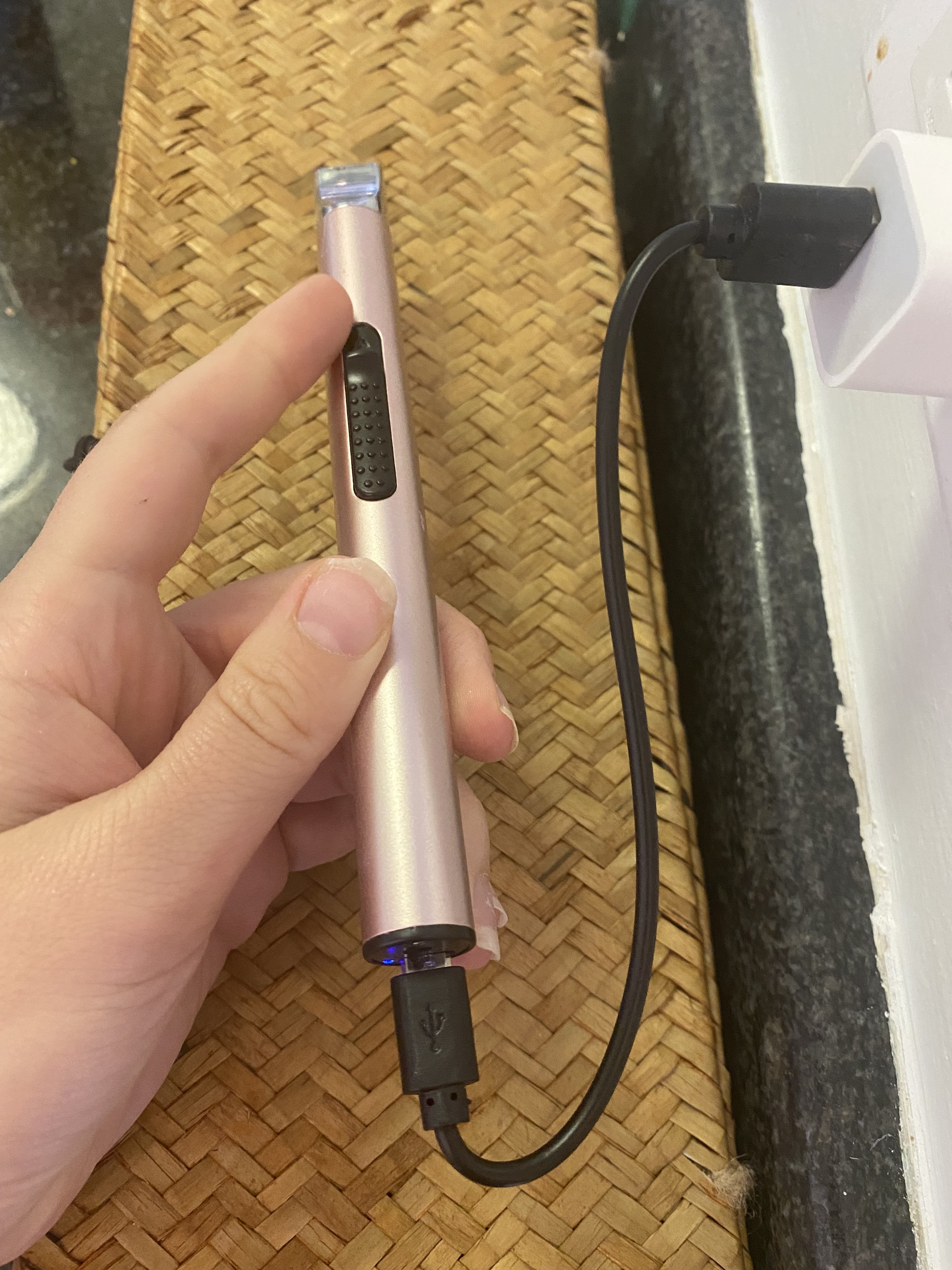 It's also designed to be super portable for camping and traveling. The electric current is windproof (take THAT, weather gods) and there's even a little safety switch on the bottom you have to turn on before you can operate it, so it won't light up in your bag.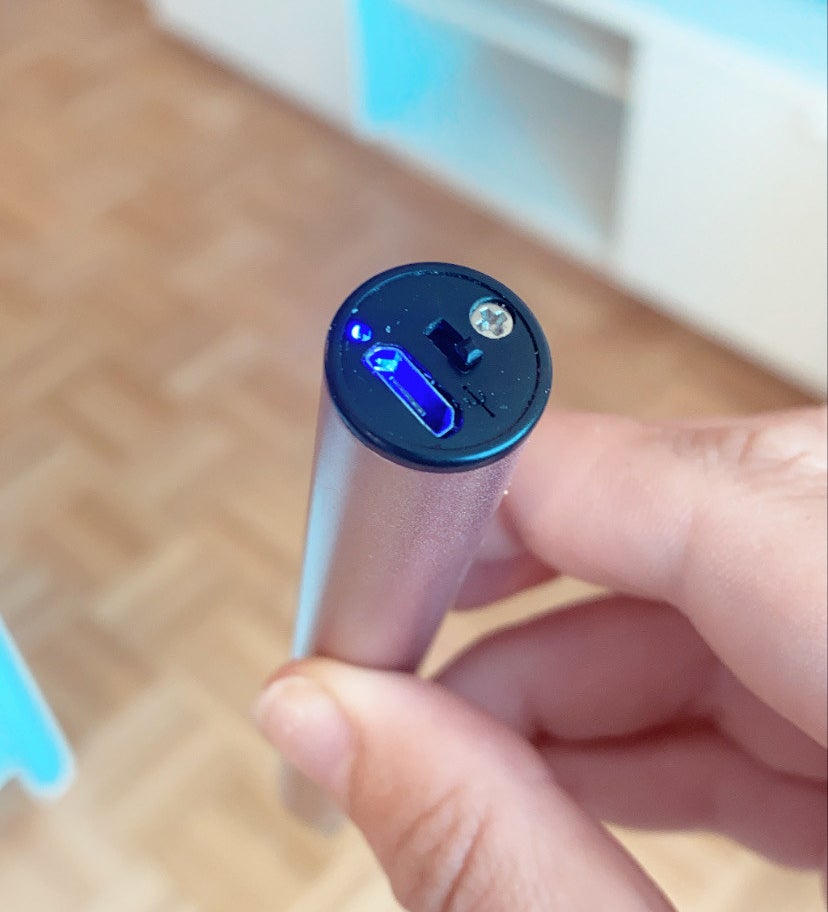 But that's not all it comes in handy for. For instance, people with arthritis or limited mobility in their hands will find these electric lighters are a *lot* easier to use than the gas ones they need to press on. A lot of the 8,000+ 5-star reviewers also mention that they feel this is a lot more kid-friendly than alternatives as well.
Anyway, odds are you've seen one of these electric lighters on TikTok or heard a friend rave about theirs by now — if you were looking for a sign to get one, this is it!! I cannot say enough good things about it.
You can get these electric lighters in five different colors on Amazon for $8.49 each — to borrow a phrase from my BFF The Human Torch, flame on!!