This MP Had The Best Reaction To Her Colleague Comparing Gay Marriage To Socialism
So much shade.
Conservative MP Brad Trost caught some shade from a colleague on live television Friday when he referred to marriage equality as "socialist language."
At their party convention in Vancouver this weekend, Conservatives are debating whether to remove a ban on gay marriage from their platform.
Tories voted in favour of changing their policy on Friday morning, but the proposal still needs to pass a final vote on Saturday.
After Friday's vote, Tory MP Michelle Rempel told reporters that supporting same-sex marriage is about human rights, not politics.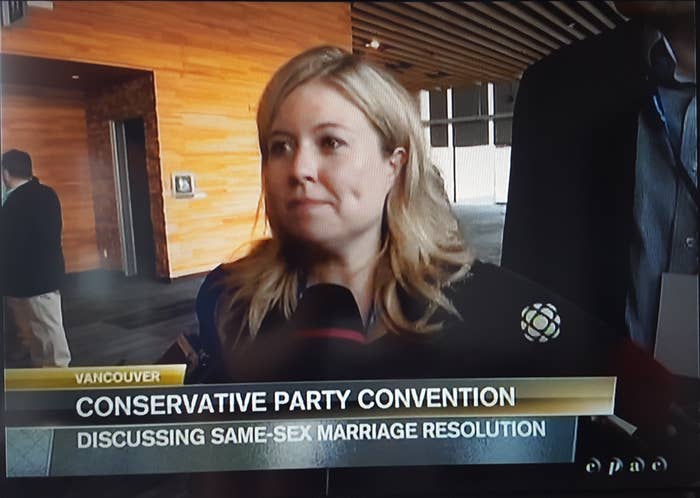 Some Conservatives still think gay marriage is wrong, though. One of them is Trost, who was also being interviewed.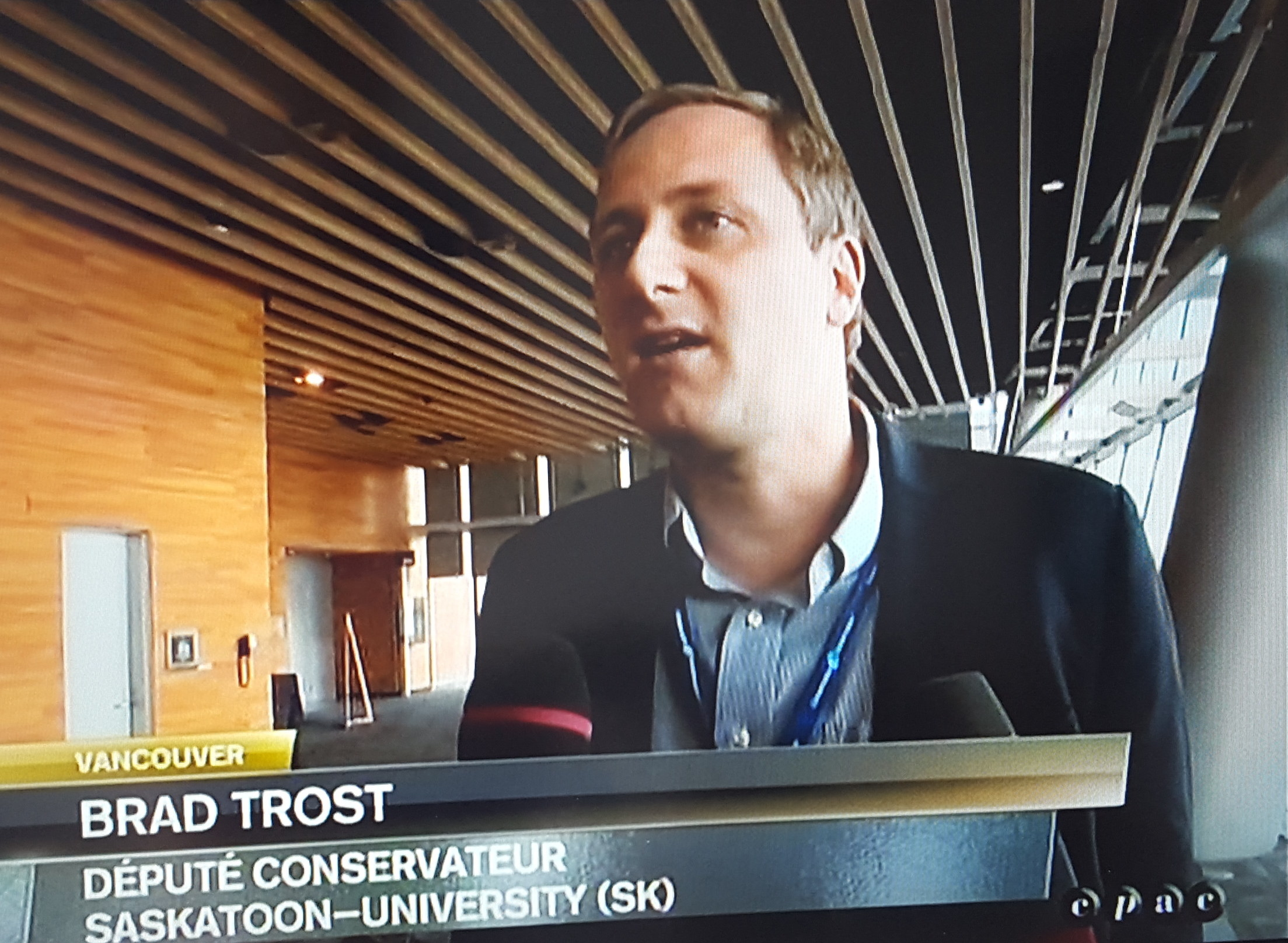 He said he respects Rempel's views but believes "the traditional family is better for our society."
Trost then went on to compare marriage equality to, uh...socialists wanting to take your money?
"The language of equality and comparisons, to me that's socialist language, the way they do it," Trost said. "The same way they talk about equality of income, where they want to tax from the rich to bring them down to the level of the poor."
Rempel's face was just like "what?"
Rempel left the interview shortly after.
Trost then said Rempel is "a rookie" who wasn't around when Canada legalized gay marriage in 2005, despite Conservative opposition. In fact, Rempel is a former cabinet minister who's been elected to the House of Commons twice.
It's been an emotional debate for the Tories. Earlier in the interview, Rempel said she'll probably look back on Friday as one of the most important days of her career.

"I've never been more proud of our party," she said, thanking those who've worked on the proposal. "It's a very good day."
You can watch Rempel's full reaction here.