Environmental, fishing, and consumer groups are suing the United States over its approval of genetically modified salmon produced partially in Canada.
The groups, represented by lawyers from the Center for Food Safety and Earthjustice, want the courts to quash the Food and Drug Administration's milestone decision in November to approve the GMO salmon for sale in the United States. It was the first time a GMO animal was ever approved for human consumption.

"[The] FDA's decision is as unlawful as it is irresponsible," Center for Food Safety attorney George Kimbrell is quoted as saying in a press release. "This case is about protecting our fisheries and ocean ecosystems from the foreseeable harms of the first-ever GE fish, harms FDA refused to even consider, let alone prevent."
According to the lawsuit, filed Wednesday in a California court, AquaBounty's fish are a genetic mix of Atlantic salmon, ocean eelpout, and Pacific Chinook salmon. They're bred to grow much faster than other salmon.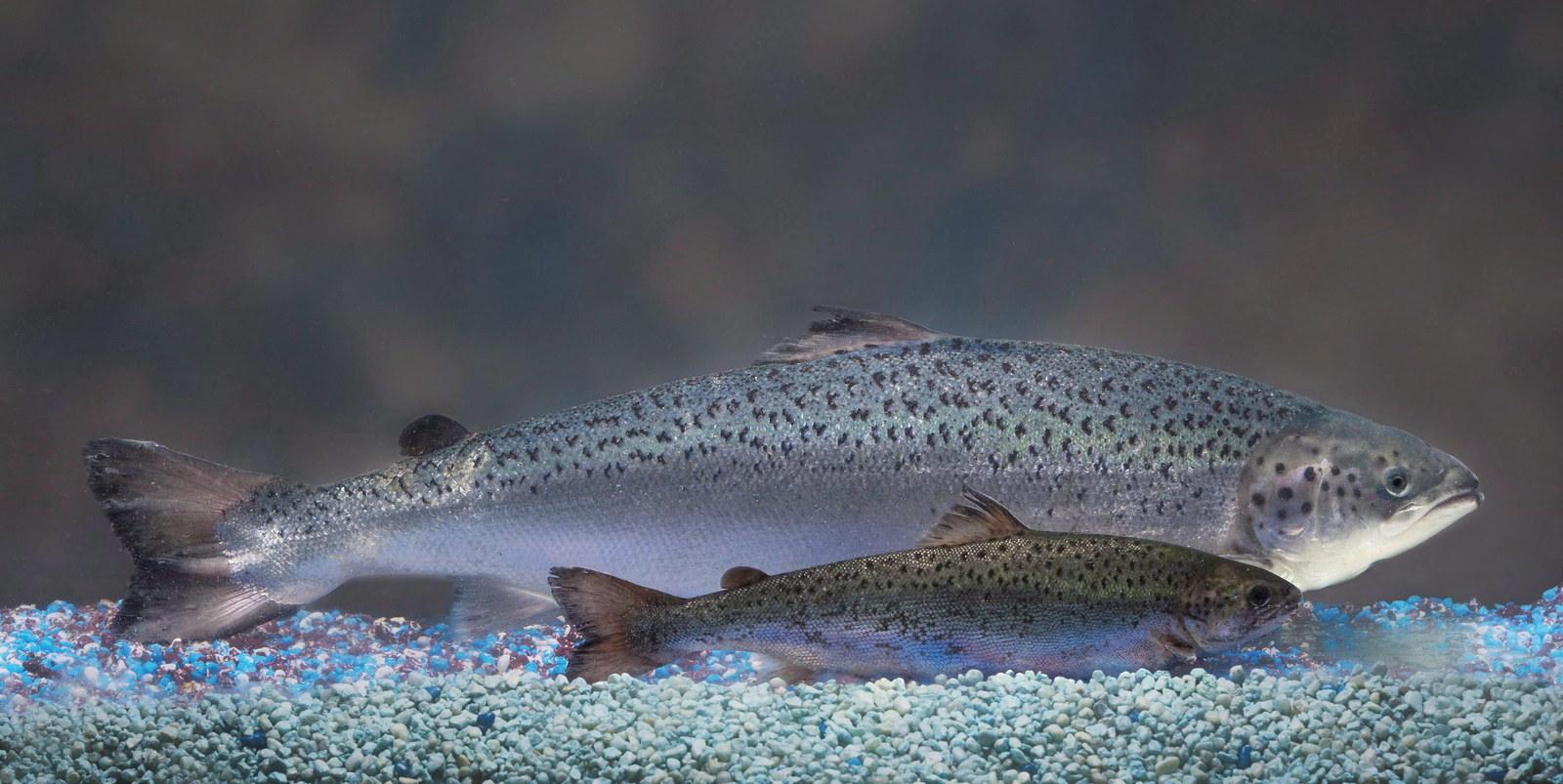 AquaBounty was approved to produce the salmon's eggs at a facility on Prince Edward Island, then ship them to Panama, where the salmon are raised and transported to the U.S. for consumption.

The salmon is "among the world's most delicious" and environmentally sustainable, according to AquaBounty's website.

However, the lawsuit says the FDA failed to study the full environmental and socio-economic risks associated with the salmon.
"These threats include: the risk that GE salmon will escape from the facilities where they are manufactured or grown and interbreed with wild endangered salmon, compete with them for food and space, or pass on infectious diseases," the lawsuit says.
Canadian environmental groups, such as the Ecology Action Centre, have made similar allegations in court. The Ecology Action Centre is listed as a plaintiff in the U.S. lawsuit as well.

When it approved the salmon, the FDA said that AquaBounty's setups in Canada and Panama "make it extremely unlikely that the fish could escape and establish themselves in the wild."
But the U.S. lawsuit says AquaBounty is trying to expand its operations to other countries and that the FDA didn't take that into account in its decision.
AquaBounty has yet to receive approval to sell its salmon in Canada.
The lawsuit also accuses the FDA of setting a dangerous precedent by approving a GMO animal for eating under laws that predate genetically modified foods.
"FDA should not, and cannot, responsibly regulate this GE animal, nor any future GE animals, by treating them as drugs under a 1938 law," Kimbrell is quoted as saying.
Emma Loop is a political reporter for BuzzFeed News and is based in Washington, DC. PGP fingerprint: 4A39 DD99 953C 6CAF D68C 85CD C380 AB23 859B 0611.
Contact Emma Loop at emma.loop@buzzfeed.com.
Got a confidential tip? Submit it here.