The ethics commissioner has told the International Trade minister's top staffer to stay out of anything related to one of the world's biggest mining companies.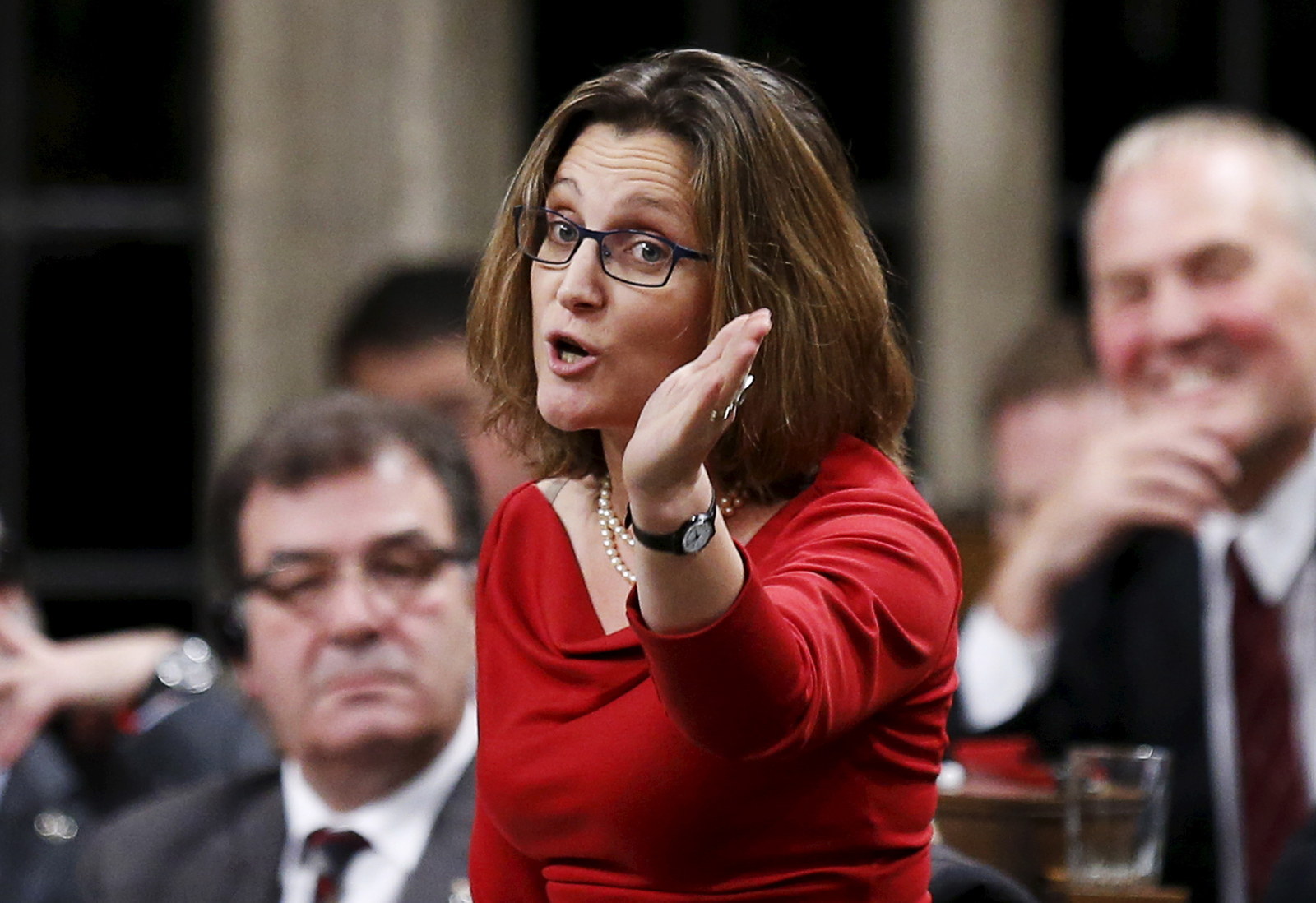 Brian Clow, chief of staff to International Trade Minister Chrystia Freeland, will have to abstain from participating in anything related to Barrick Gold Corporation, according to an agreement published on Tuesday.

The agreement — also known as a conflict of interest screen — says the compliance measures were needed because Clow's father, Graham Clow, sits on Barrick Gold's board of directors.
Asked whether the agreement will be an issue because of the Barrick Gold's international operations, Freeland's office said the minister's portfolio "touches on virtually all sectors of the Canadian economy, and the screen in question relates to one specific company."
"Our government is committed to the highest ethical standards, and will continue to demonstrate its commitment to Canadians," spokesperson Alex Lawrence said in an email.

Deputy Minister Christine Hogan will have to make sure Clow stays out of discussions or decisions related to Barrick Gold. The agreement says the compliance measures don't apply to decisions or discussions "of general application," though.
If an issue related to Barrick Gold or its subsidiaries still manages to come across his desk, Clow will have to recuse himself and inform Ethics Commissioner Mary Dawson immediately.
Clow, who worked for the Liberals during the federal election, was previously an advisor to Ontario Premier Kathleen Wynne.

Barrick Gold owns mines across the world, including Australia, the United States, and South America. People have protested the company for years, most recently at its Toronto headquarters over environmental issues and allegations of rape at some of its overseas mines.
The ethics commissioner has previously applied a conflict of interest screen to Justice Minister Jody Wilson-Raybould because of her husband's consulting work, and House Leader Dominic LeBlanc because of a personal connection to the powerful Irving family.
Emma Loop is a political reporter for BuzzFeed News and is based in Washington, DC. PGP fingerprint: 4A39 DD99 953C 6CAF D68C 85CD C380 AB23 859B 0611.
Contact Emma Loop at emma.loop@buzzfeed.com.
Got a confidential tip? Submit it here.