Catch that dugout-clearing brawl between the Toronto Blue Jays and Texas Rangers on Sunday?
Well here's some even more dramatic news.
House of Commons Speaker Geoff Regan had to do something on Monday that's only been done 10 times since Canada became a country in 1867.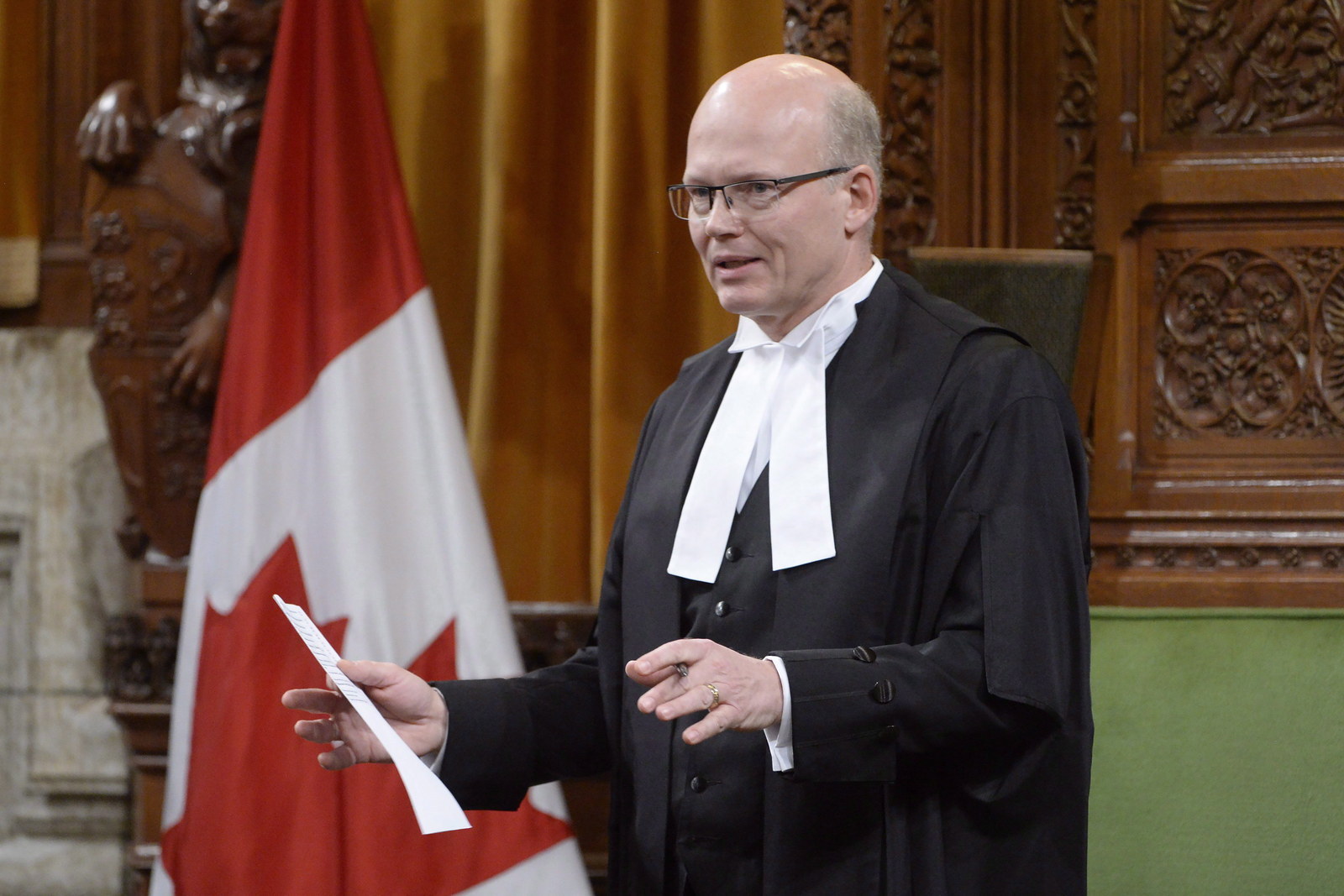 He had to be the tie-breaker.
MPs were voting on whether to advance Bill C-10, which will loosen regulations on Air Canada, to third reading.

The Liberals have a majority in the House, so moving government legislation forward typically isn't an issue.
But the final vote count on Monday? 139 Yeas vs. 139 Nays.
The Conservatives and NDP gave themselves a hearty round of applause as the speaker rose.
Part of the speaker's job, other than keeping rowdy MPs under control, is to break ties in votes.

Regan — a Liberal MP — explained that speakers vote based on precedence, not on personal preference.

Precedence dictates that speakers vote to continue debate, he said. So he voted in favour.
In other words: His vote saved the Liberals' butts. For whatever reason, there weren't enough Liberal MPs in the House at the time of the vote for them to pass the bill.
Some people joked that the party whip (the person in charge of coordinating votes) had messed up.
Others accused Liberals MPs of skipping out on work.
But it looks like the Opposition might have tried something a little sneaky, too.
The NDP had planned motions on the bill that it decided to forego, putting the bill to a vote sooner than expected. That means some Liberal MPs might have been absent because they thought the vote would happen at another time.
Liberal MP Doug Eyolfson, the only Liberal to have previously voted against the bill, called it a "procedural stunt."

In any case, it certainly livened up some otherwise mundane Monday House proceedings.
Emma Loop is a political reporter for BuzzFeed News and is based in Washington, DC. PGP fingerprint: 4A39 DD99 953C 6CAF D68C 85CD C380 AB23 859B 0611.
Contact Emma Loop at emma.loop@buzzfeed.com.
Got a confidential tip? Submit it here.