Senate Liberals are vowing to drag a "union-busting" bill to a slow death, even if that means filibustering through the summer break.
Senate Liberal leader James Cowan said the "very poorly drafted" Bill C-377 unfairly targets unions and the Grits will do whatever it takes to kill the "unconstitutional" legislation.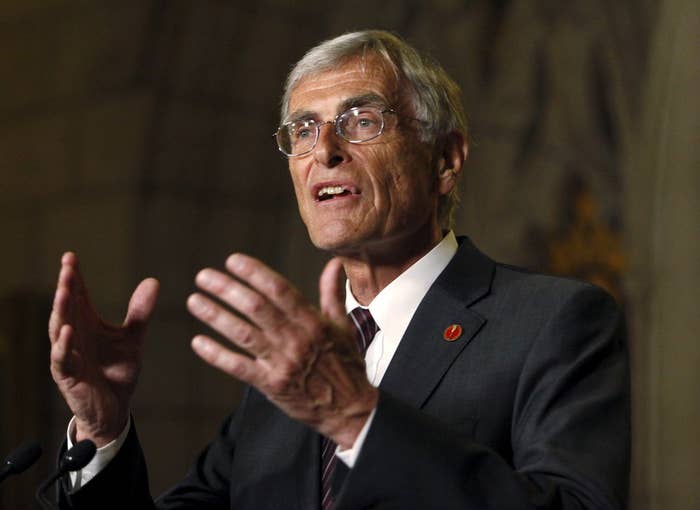 C-377 would force unions, as well as everyone from medical associations to hockey players, to open up their books to the public.
Despite being heavily criticized by expert witnesses, Conservatives passed the bill through the House of Commons in 2012. It's been languishing in the Senate for three years.
With an election coming in the fall, the Senate needs to pass the bill now or it will die. The Liberals can't win a vote on C-377 but they can keep debating it indefinitely.
This sets up a showdown in which Conservatives have to decide if it's worth sitting all summer to save the legislation.
Under C-377, unions would have to publicly disclose contracts of more than $5,000 and union officers' salaries of more than $100,000. In addition, union contractors who make more than $5,000 per year and senior union officers would be required to disclose any time or money spent on organizing activities, including those unrelated to labour relations. The data would be posted on the Canada Revenue Agency's website.
On Tuesday, Sen. Grant Mitchell drew out debate on the bill by talking about, among other things, how it might affect the Edmonton Oilers.
"We could be here till August," Conservative Sen. Don Plett told Blacklock's Reporter.
The bill, introduced by Conservative MP Russ Hiebert in late 2011, has been denounced by the governments of six provinces, the federal privacy commissioner, the Canadian Bar Association, and other experts at committee hearings who warned the bill may be an unconstitutional invasion of privacy.
Jerry Dias, president of Unifor, one of the country's biggest unions, said C-377 "is a blatantly anti-union piece of legislation that exists for no other reason than to harass and weaken unions across Canada."
The bill did receive support from a few groups, such as the Canadian Taxpayers Federation.
One group representing doctors in Nova Scotia argued the bill would create "extremely onerous reporting requirements" that would force them to divert resources away from medical care.
"I'm sure that Mr. Hiebert, when he was drafting the bill, never thought he'd catch doctors in Nova Scotia or the NHL player's association," Cowan said.
Cowan said he can "count on the fingers of one hand" the number of emails he's received from people supporting the bill. Meanwhile, thousands have emailed him urging the bill be killed.
"The only reason the Senate is sitting right now is because the government wants to ram through this unconstitutional private member's bill."
The filibuster comes just after the debate over whether unelected senators have the authority to kill legislation passed by elected members of Parliament.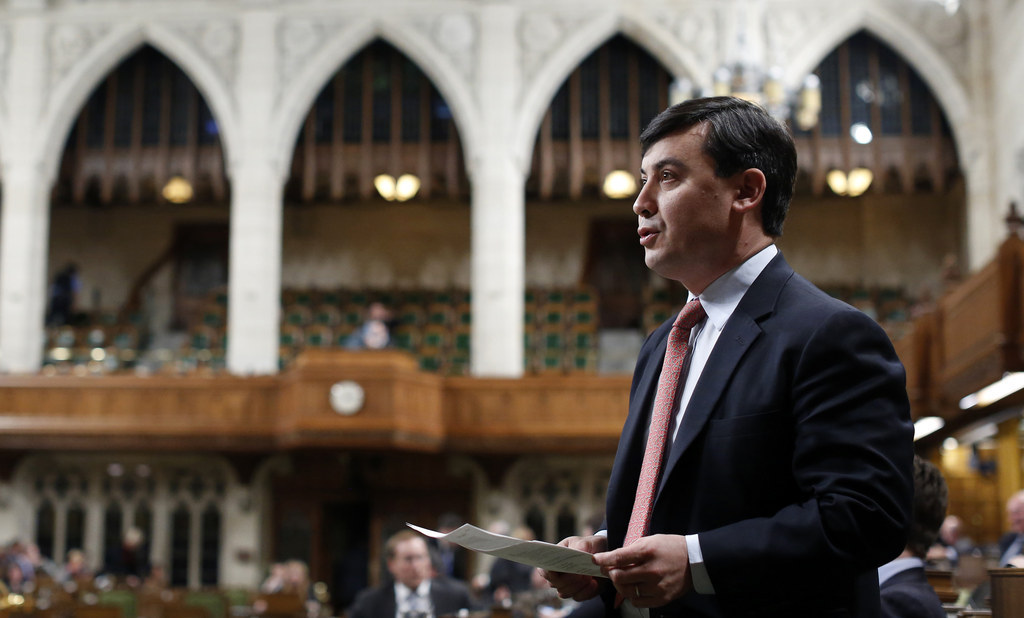 Conservative senators are accusing the Liberals of undermining the democratic process. They've frequently challenged the Liberals to vote against the bill if they oppose it.
But Cowan says the Liberals are not going to let up.
"Everytime we say, 'Well, alright, this passed the House of Commons so let's just pass it', that — if you're a critic of the Senate, then I've just given you more ammunition," he said.
"We have a job to do and we're going to do it, and if that means we're here all summer, then we're here all summer."
Emma Loop is a political reporter for BuzzFeed News and is based in Washington, DC. PGP fingerprint: BB2A EF65 4444 A4AC 6F30 760B 9C22 13B3 0938 1A00.
Contact Emma Loop at emma.loop@buzzfeed.com.
Got a confidential tip? Submit it here.