Just weeks after being elected, a new Liberal MP received a pricey gift from her local NHL team.
It was an invitation to attend the Trillium Dinner which, it turns out, was a $600-a-plate fundraiser for the Ontario Liberals.
Karen McCrimmon — a parliamentary secretary whose Kanata riding is home to the Ottawa Senators — publicly reported the hockey club's gift on Jan. 7. All members of parliament are required to disclose gifts they receive worth more than $200.
Although McCrimmon's public declaration doesn't say so, the Trillium Dinner at Ottawa's Shaw Centre was hosted by the Ontario Liberal Fund on Nov. 30. An event organizer confirmed tickets were $600.
"We thought it appropriate to invite our local MP to hear the Deputy Premier speak," Ottawa Senators spokeperson Brian Morris said in an email.
McCrimmon listed the gift as a "normal expression of courtesy."
The Conflict of Interest Code states that MPs cannot accept gifts that "might reasonably be seen to have been given to influence the Member in the exercise of a duty or function of his or her office." The Code specifically says this rule applies to gifts that involve attendance at political events.

The Conflict of Interest and Ethics Commissioner's office told BuzzFeed Canada it couldn't comment on individual cases, but confirmed that McCrimmon had accepted the invitation and reported it under the Code.
NDP Ethics critic Alexander Boulerice said the gift is eyebrow-raising.
"From my point of view and the view of the NDP, a $600 gift is way too high," he said. "I would have not accepted that."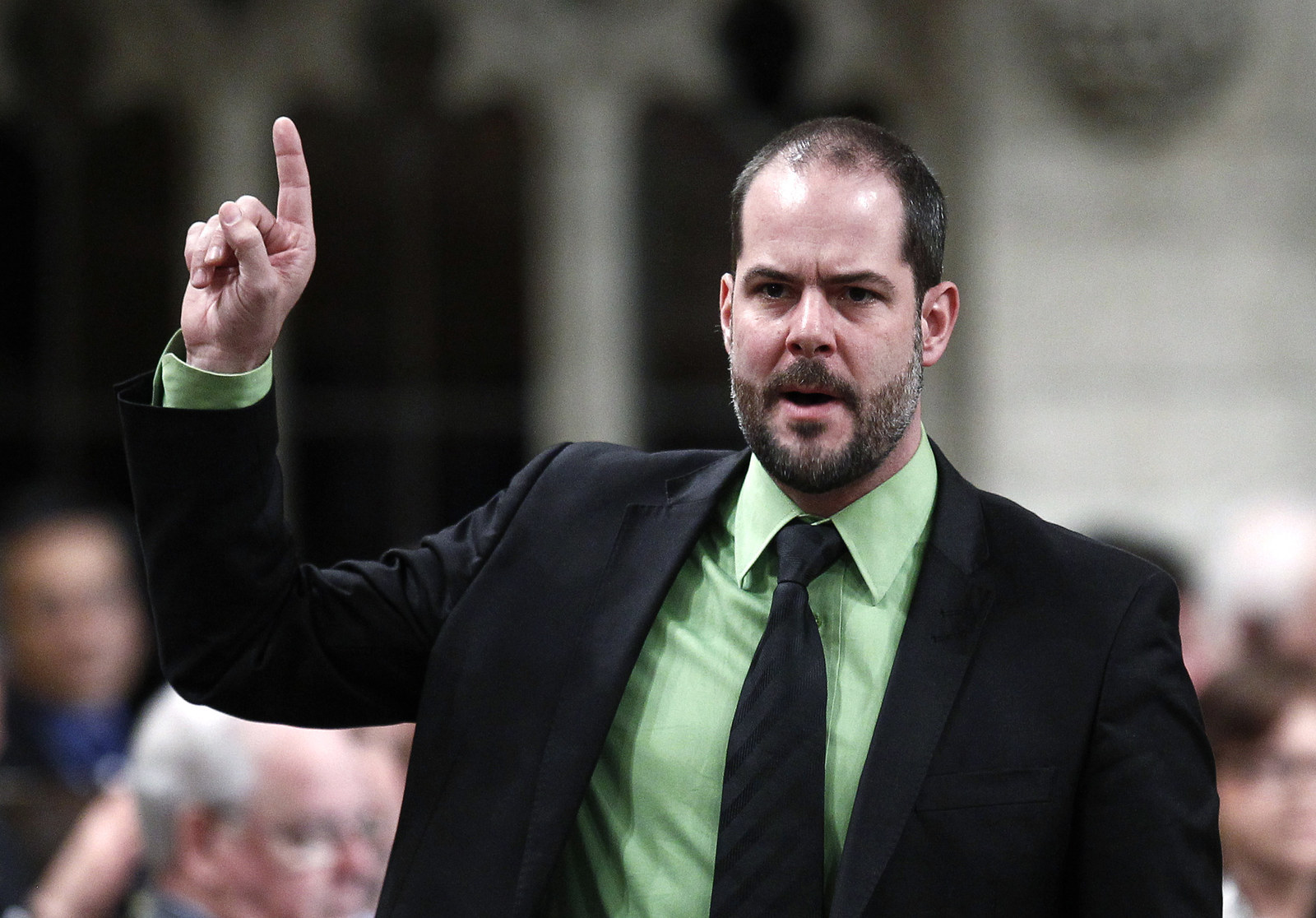 He said the fact that the gift benefitted the Ontario Liberals is additionally "problematic."

In general, the ethics commissioner's office deems gifts acceptable so long as the giver isn't registered to lobby the federal government or looking to influence a decision, spokesperson Jocelyne Brisebois said in an email.

The Ottawa Senators were last registered to lobby the federal government more than 15 years ago. The NHL and players' union have recently lobbied the government on tax issues and Bill C-377, though.

Boulerice noted that "you can pass the acceptability test in the eyes of the commissioner, [but] maybe the citizens or taxpayers will see that differently."
"I think we can express courtesy with something really smaller than that," he said. "Maybe a hat or something."

Ethics Commissioner Mary Dawson warned in a report last year that the rules around gifts needed to be tightened as MPs weren't always adhering to the Code. The House of Commons amended the rules, but a committee said a more thorough review needed to be done after the election.

Most recently, the Senators' and government's paths have crossed through a plan to develop Crown land just west of Ottawa's downtown. Proposals include building a new hockey arena, but Senators' owner Eugene Melnyk has said he wants to keep the team in Kanata.
McCrimmon's office did not respond to interview requests.
Emma Loop is a political reporter for BuzzFeed News and is based in Washington, DC. PGP fingerprint: 4A39 DD99 953C 6CAF D68C 85CD C380 AB23 859B 0611.
Contact Emma Loop at emma.loop@buzzfeed.com.
Got a confidential tip? Submit it here.