We hope you love the products we recommend! All of them were independently selected by our editors. Some may have been sent as samples, but all opinions and reviews are our own. Just so you know, BuzzFeed may collect a share of sales or other compensation from the links on this page if you decide to shop from them. Oh, and FYI — prices are accurate and items in stock as of time of publication.
Hi! I'm Emma, and I've been a travel writer for a decade. I've visited six out of the seven continents, over thirty countries, and well over a hundred different destinations. My lifelong goal is to try and visit every country in the world!
One of the issues with visiting different countries, however, is all the different plug sockets. I've a massive drawer full of different adaptors at home, but I still regularly found myself accidentally bringing the wrong one.
This year I realised my adaptor drawer was officially full, said enough was enough, and started looking for a solution. The answer I found was something called a universal adaptor.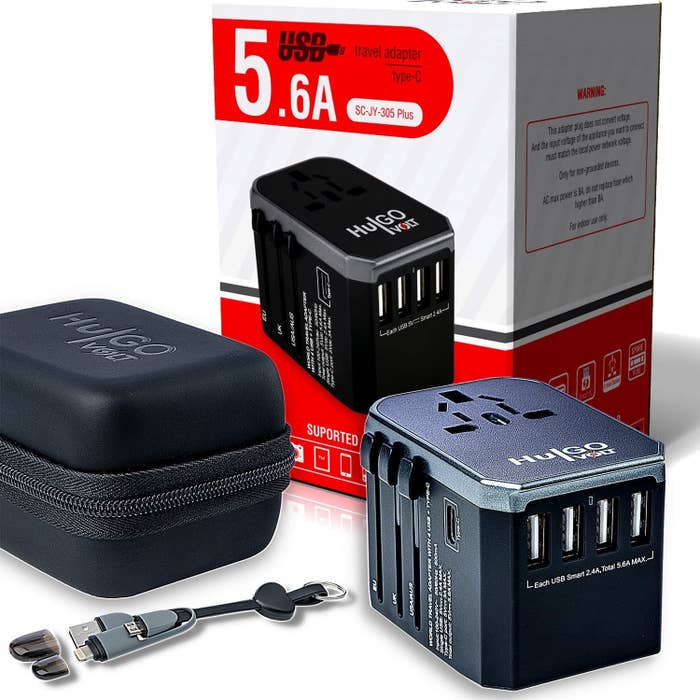 It's exactly what it sounds like: an adaptor that lets you use most plugs in most of the major plug sockets. Here it is about to go into my suitcase: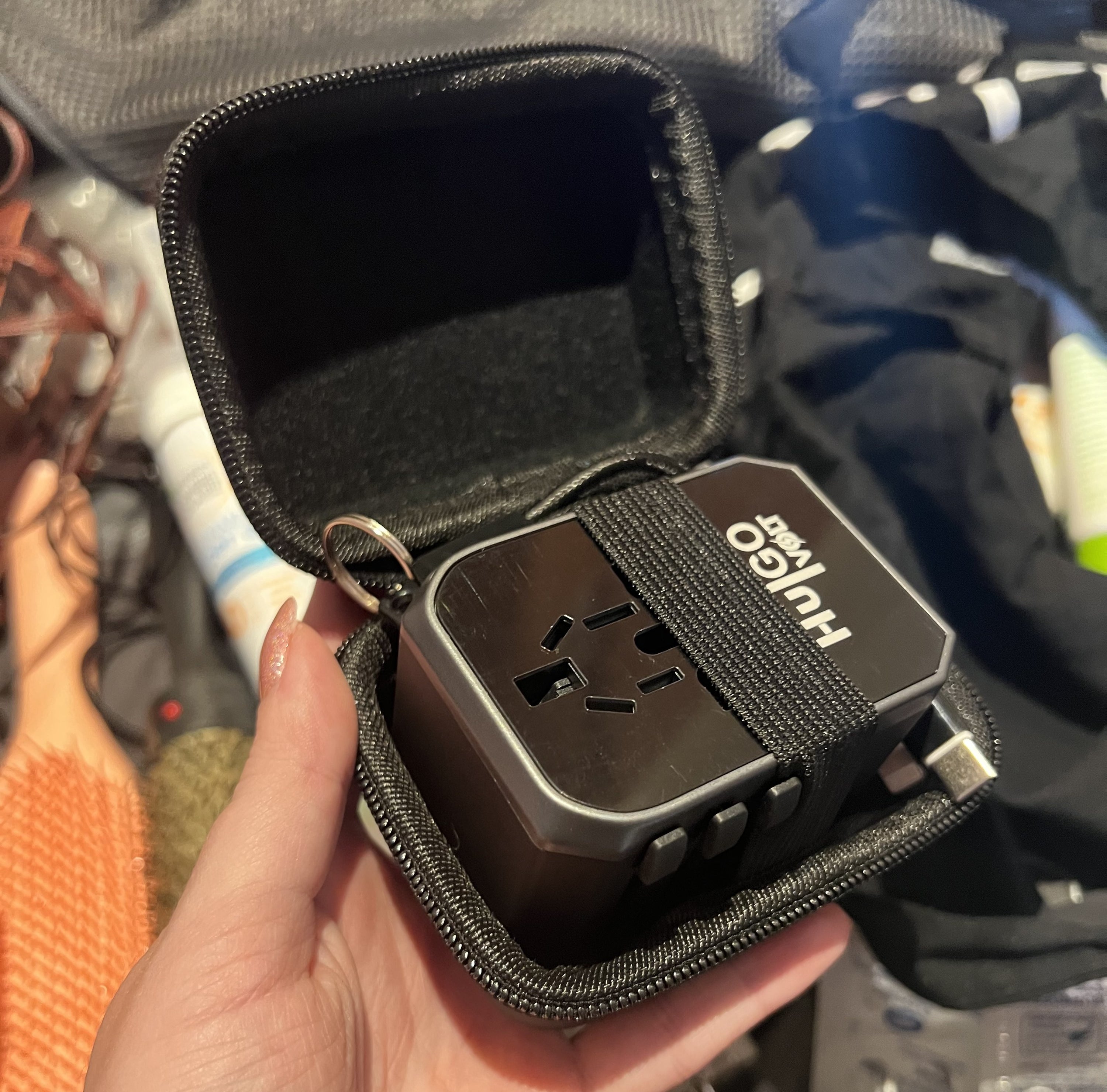 How does it work? First of all, the socket part of the adaptor (the bit you put your plug into) has multiple different openings that fit four types of plug: UK, US, EU, and Australian.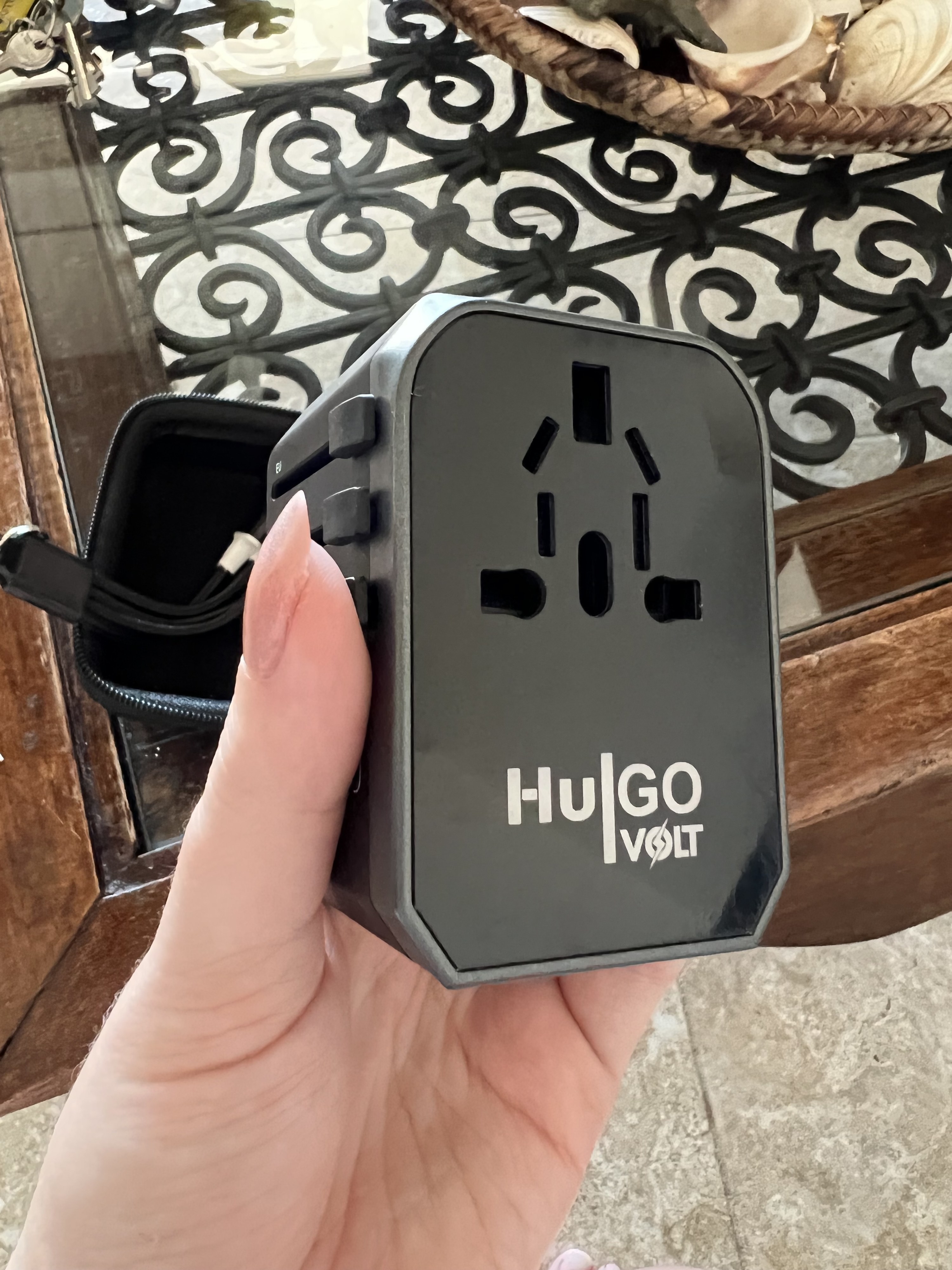 I've used another universal adaptor to show each opening in action. An EU plug can fit in the same opening as a UK plug.
And there are openings for flat pin plugs that are both straight and on a diagonal.
Then there are a series of sliders on the side of the adaptor that you can use to bring out the plug type you want! There's the UK three prong plug:
The European two pin plug:
Then the US and AUS flat pin plug, that can be twisted into the position you need:
Between these four plug types, you have over 150 countries covered. I've taken this adaptor on seven trips so far this year and haven't had an issue.
But, I can hear you ask, why this particular universal adaptor? There are plenty of options out there! You would be right, but this particular adaptor has a few added extras. The first: its four USB ports.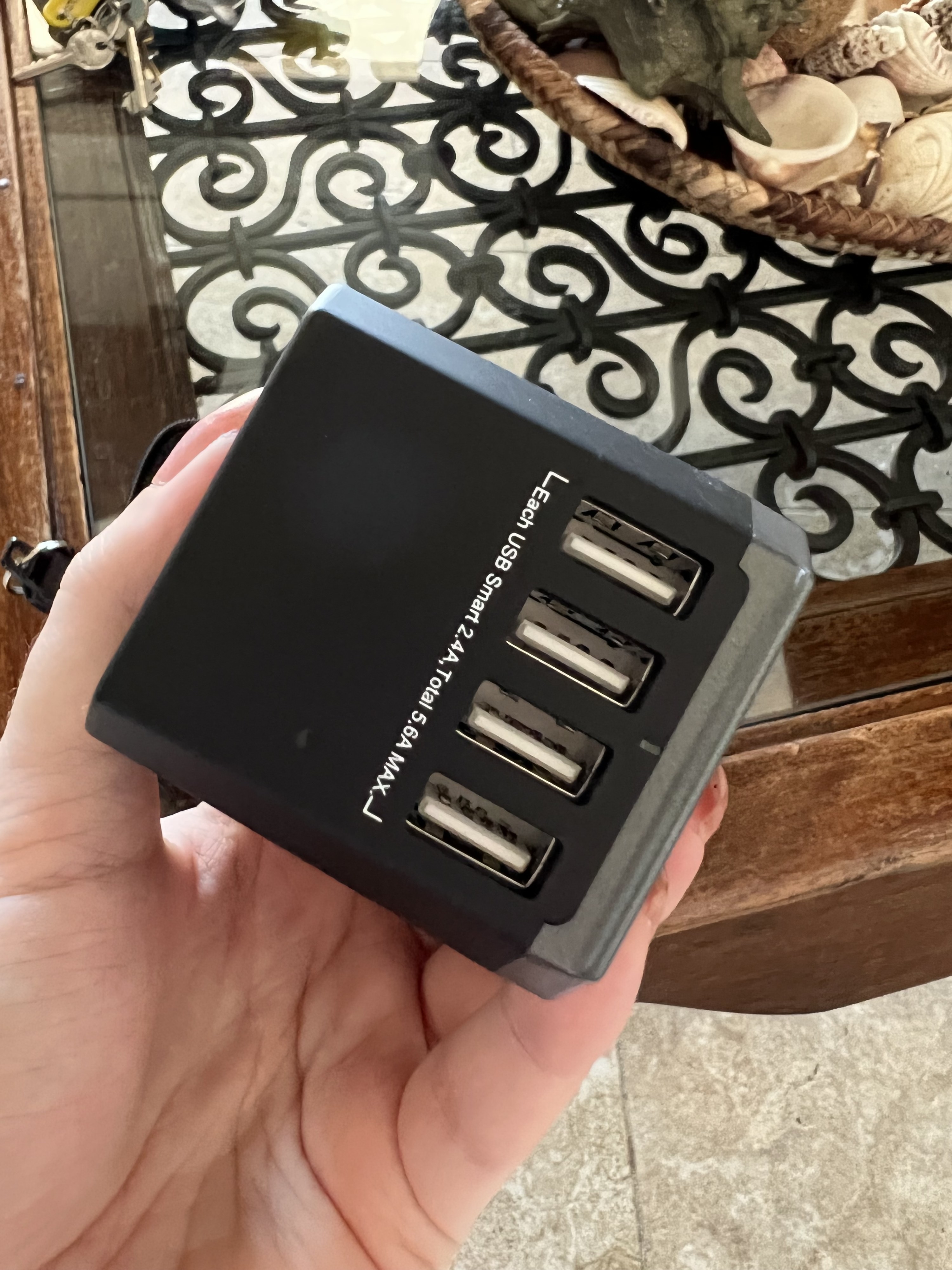 Please trust me when I say that I am thoroughly addicted to technology, so these USB ports are a godsend. I can charge my phone, tablet, and laptop at the same time, or charge my phone while I style my hair.
The devil works hard, but this adaptor works harder: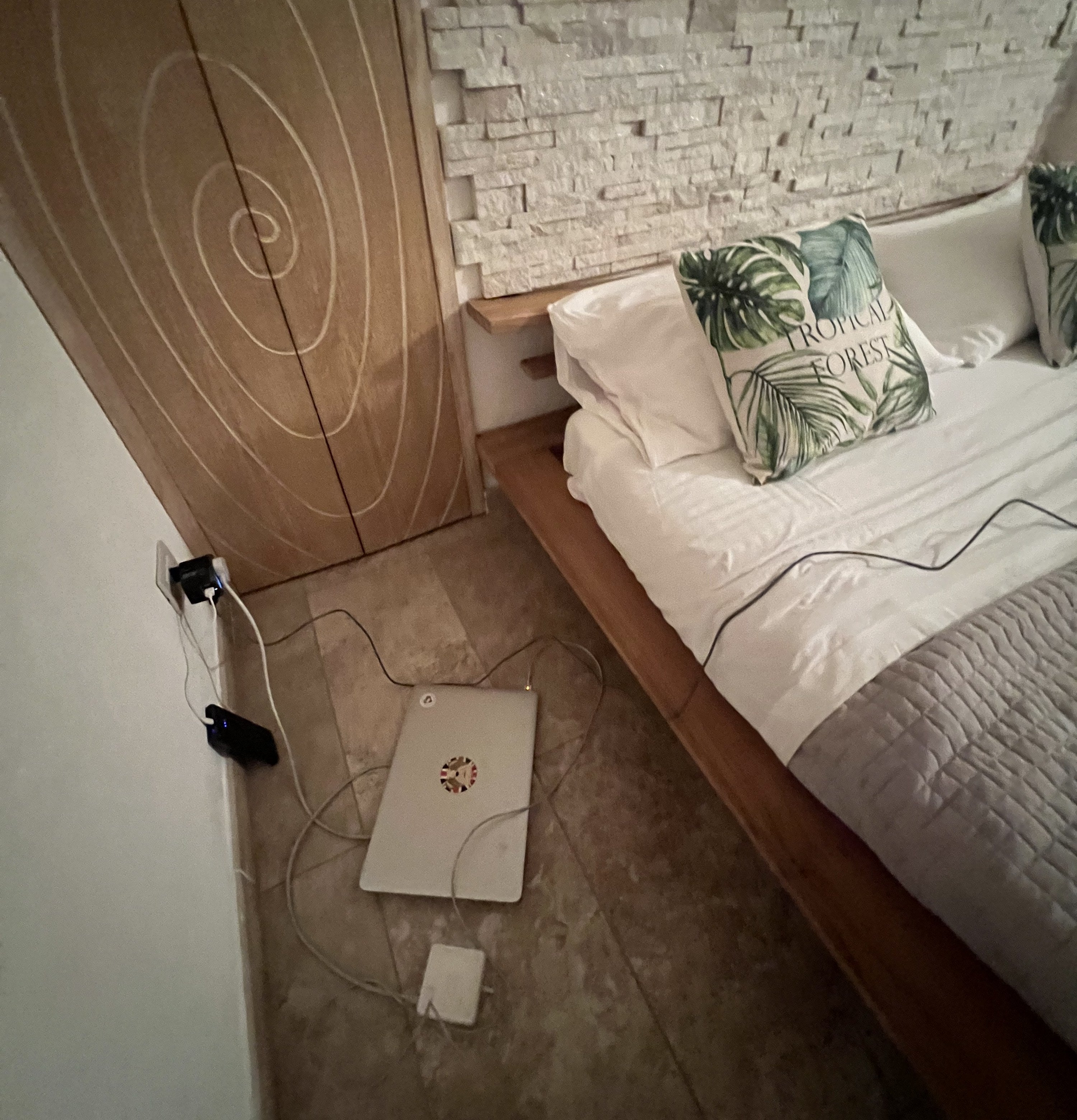 It also comes with a really handy cable set that will charge both iPhones and Androids. Just one more thing to keep me from a dreaded dead phone abroad.
There's even a USB-C cable and C-Port! So you've really got every type of device covered.
And the best part is, this all fits in a tough but lightweight protective case. It's got an elastic strap to keep the adaptor extra secure and the cables curve around it.
So if the thought of arriving in a foreign country and discovering you've forgotten your phone charger or brought the wrong adaptor stresses you out, get one of these bad boys and whack it in your case so it's always there: a silent hero.