K-Pop Group A.C.E Revealed The Nicest Things Fans Have Ever Said To Them And Honestly, They're Really Wholesome
Choice, are you ready for this?
It's 2020, and what better way to kick off the new year than to stop sleeping on one of K-Pop's greatest groups, A.C.E?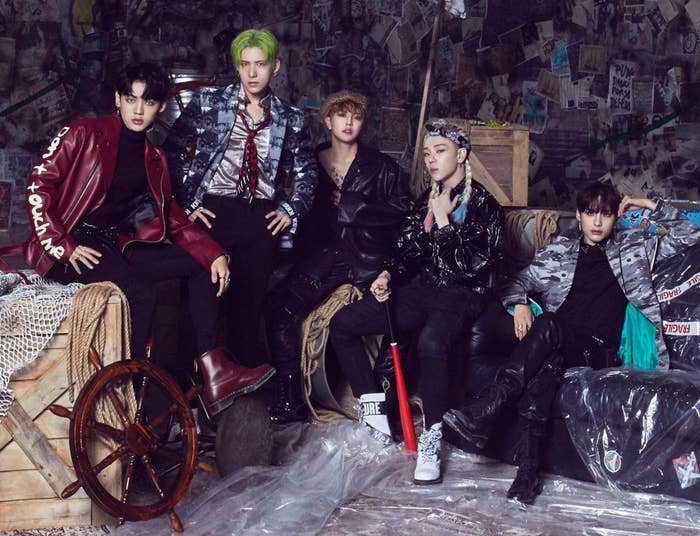 If you don't know who A.C.E is yet, we've got you covered. The group is composed of five members: Jun, Donghun, Wow, Kim Byeongkwan, and Chan. They debuted on May 23, 2017, with the single "Cactus."
Since then, the group has gone on to participate in the television program The Unit, release bangers like "Take Me Higher" and "Under Cover," and they just completed their second US tour with MyMusicTaste.
Their latest song, "Savage," is a perfect example of what A.C.E does best — strong concepts that electrify viewers with their amazing choreography and vocals.
BuzzFeed caught up with A.C.E while on tour in San Francisco to learn all about their current obsessions, comfort foods, and which of their songs is the hardest to perform live.
How does it feel to return to the US for your Under Cover Tour?
A.C.E: We're very, very happy to return after one year. Obviously, this is our ninth date of the tour, but we're really excited to finish strong and to continue with the tour. Happy, happy, happy!
What has been your favorite memory of this tour so far?
Which song do you think personally represents you the best?
Which A.C.E song has the most difficult choreography?
Your last two singles, "Under Cover" and "Savage," explored both hard rock and trap concepts. What kind of concept do you want to try for your next comeback?
Kim Byeongkwan: In the future, we could actually cover all genres, but we like strong concepts — things that make an impact on the fans.
You have a history of busking in South Korea, and busked while on tour in the US too! What was that experience like?
We also asked A.C.E's fanbase, Choice, if they had any burning questions they needed to ask the group and they did not disappoint! Here are a few of their answers 🔥rapid-fire style. 🔥
What's something that you're obsessed with right now?
What's one thing Choice would be surprised to find out about you?
Donghun: A lot of idols in the industry have their positions [in their group], like performer, singer, rapper, things like that. But in A.C.E, we all sing very well, we all dance very well, and that's very surprising!
Kim Byeongkwan: On a daily basis, we don't have aegyo. But when we see fans, aegyo just comes out! From the first date that we met until now, we don't do aegyo amongst ourselves. Just Chan when he wants something or a favor!
Chan: OKAY, NEXT QUESTION!
What's the nicest thing a fan has ever said to you?
Chan & Donghun: Thank you for singing for us.
Kim Byeongkwan: Best boy. You're the best boy. Baby BK.
Jun: After I met you, my life changed.
Wow: WWWWOOOOOOOWWWW!
What's your go-to comfort food and what makes it special?
Do you have any strange habits?
Chan: Playing with my ankles, like I go back and forth.
Kim Byeongkwan: Cracking my knuckles!
Jun: I don't have any particular habits—
A.C.E, speaking over Jun: He likes to sing and make noises! Like *insert high pitched falsetto here.* It could be anything!
As a group, what goal would you like to accomplish in 2020?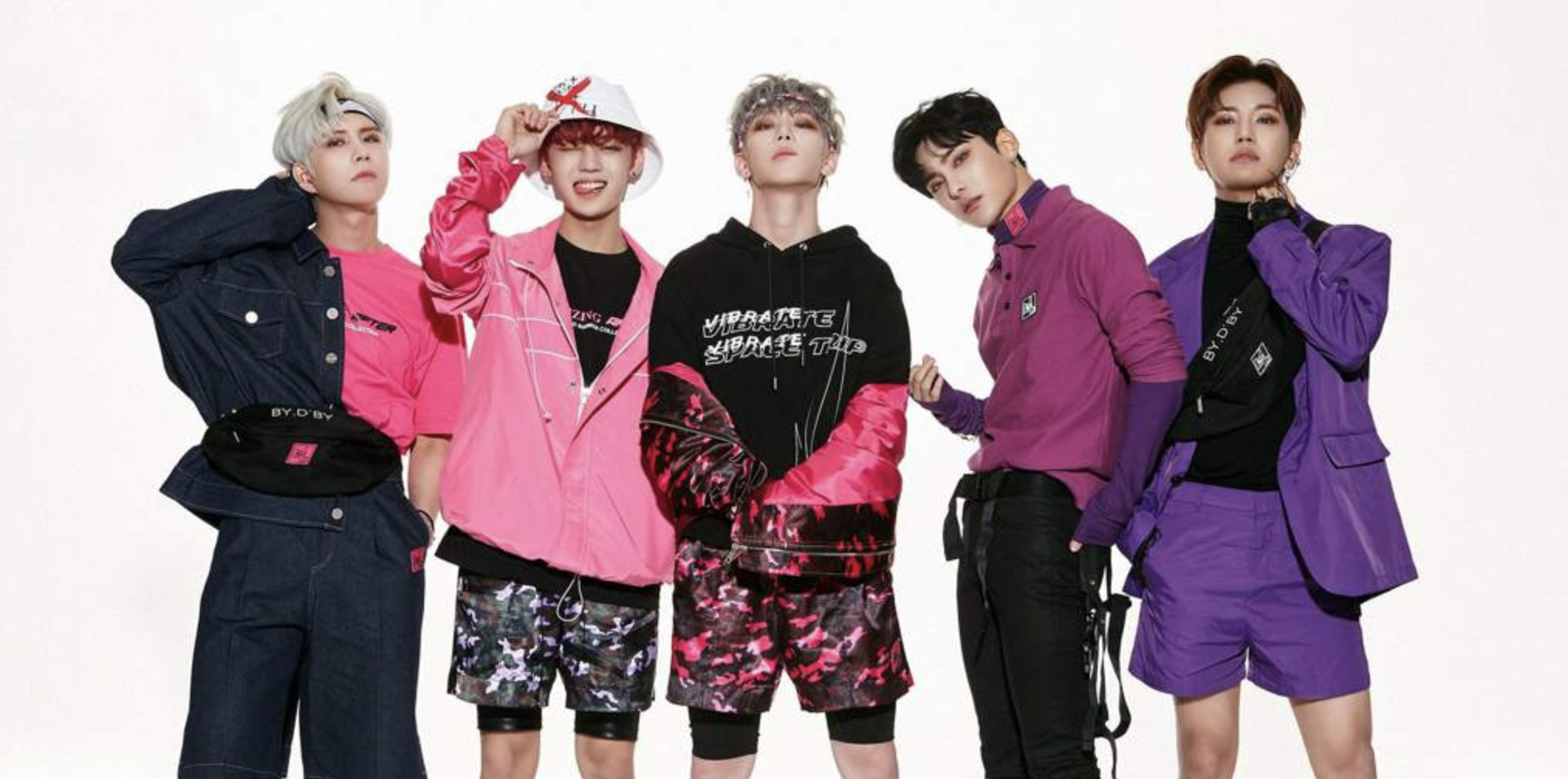 As individuals, what's a personal goal you'd like to achieve next year?
Jun: I would like to travel by myself or with a friend.
Kim Byeongkwan: I would like to go to Los Angeles for two months as vacation and also to study dance at Millennium Dance Studio.
Chan: I would like to get certificates — for example, a cooking certification or a driver's license.
Wow: I would like to travel and make something out of the traveling. It could be pictures, it could be drawings, it could be videos, it could be anything.
Donghun: I would like to make things with a result. Personally, I'd like to include a song written by myself on a mini-album in the future.
And finally, is there anything you'd like to say to your American fans?
Jun: I'm very grateful for our US fans for being so welcoming and thankful for all the energy that we received especially during our tour. We will do our best to compensate that [energy] with more music, more performances, more tours, more activities for our fans. We're just happy right now!
This interview has been edited for clarity and length.