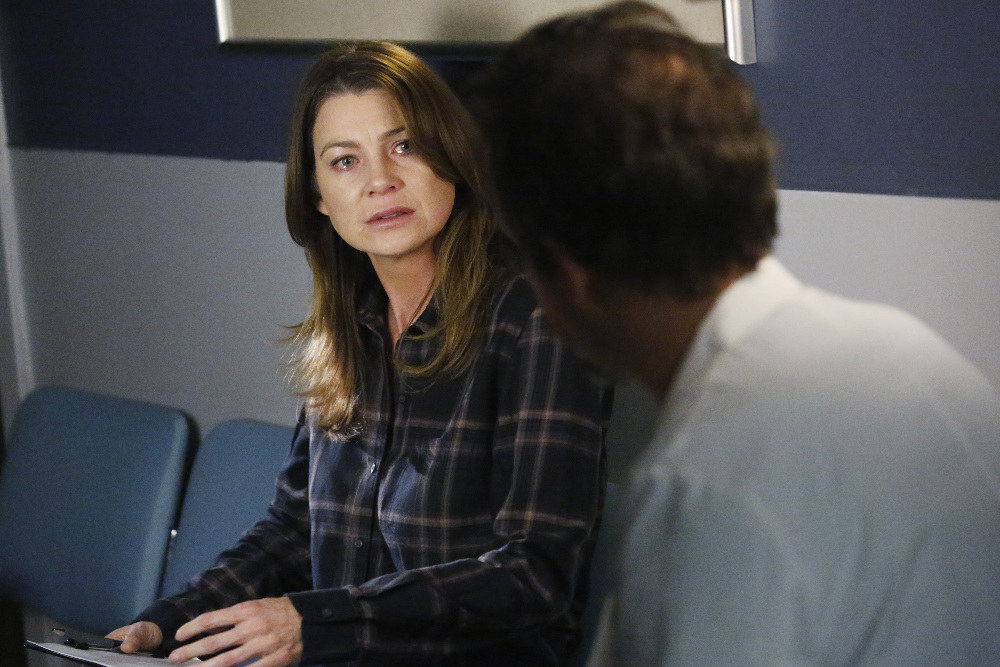 On the April 23 episode of Grey's Anatomy, "How to Save a Life," Derek Shepherd (Patrick Dempsey) died after being hit by a semitruck and then mistreated by doctors at a non-Grey Sloan Memorial Hospital.
The episode ended with his wife Meredith (Ellen Pompeo) sitting beside him as his life support tubes were removed and he let out his last breath. It was incredibly hard for Grey's fans to watch — many were inconsolable that Derek was gone, others didn't know why Meredith had to deal with yet another tragedy, and some vowed to stop watching the show entirely.
But on Monday, four days after the episode aired, Pompeo broke her silence. She tweeted a message to fans about how Meredith will go on "in the face of what feels like the impossible," and she told them she hopes they will stick with her as her journey continues.
You're going to be OK, Mer <3

Grey's Anatomy returns with a two-hour episode on Thursday, April 30 at 8 p.m. ET/7 CT on ABC.