Reps for Zayn and Gigi released separate statements responding to both sets of reports, following an initial tweet from Zayn asking for privacy that closely preceded news of Yolanda's accusation.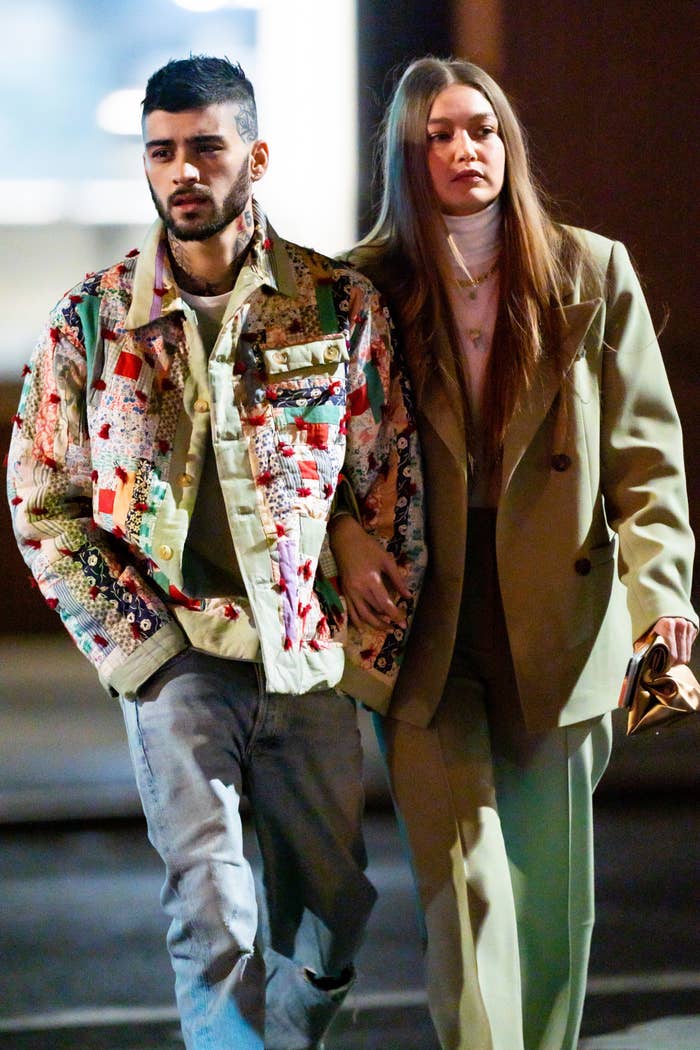 Meanwhile Waliyha, one of the singer's younger siblings, shared family photos on her Instagram story alongside messages that directly, and ostensibly indirectly, referenced her brother's situation.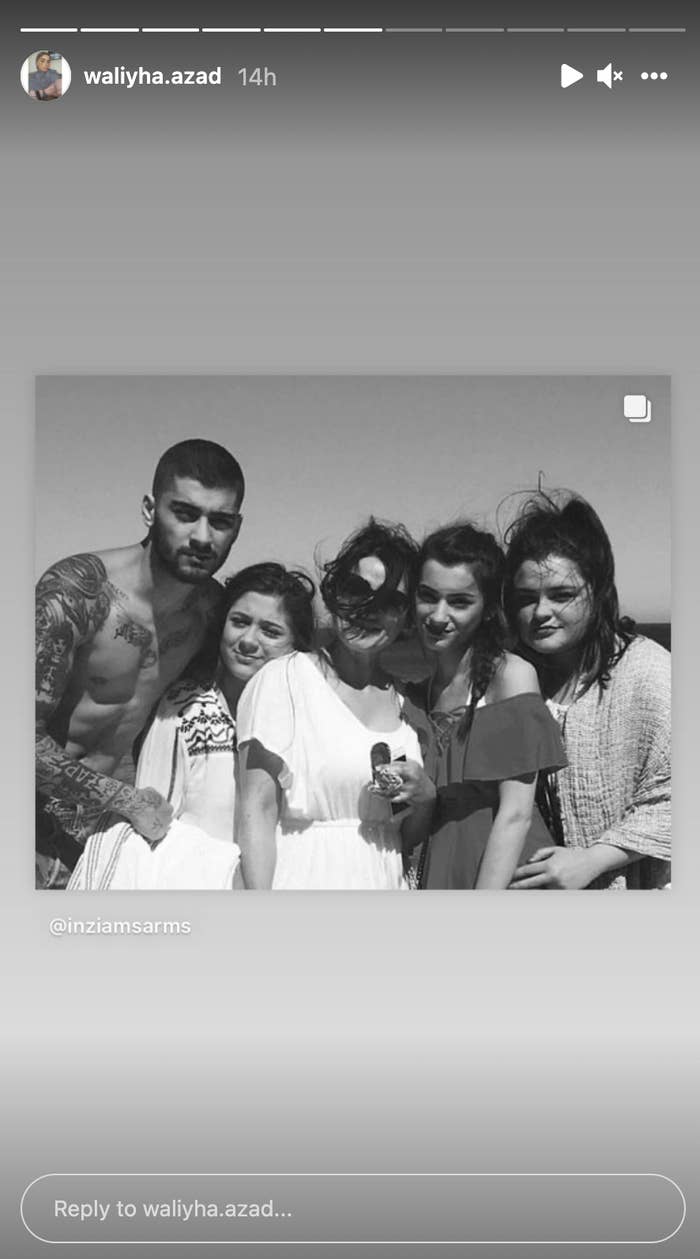 "All we need," she captioned a post, which included a quote about family. "@zayn you are so loved by us all," Waliyha added.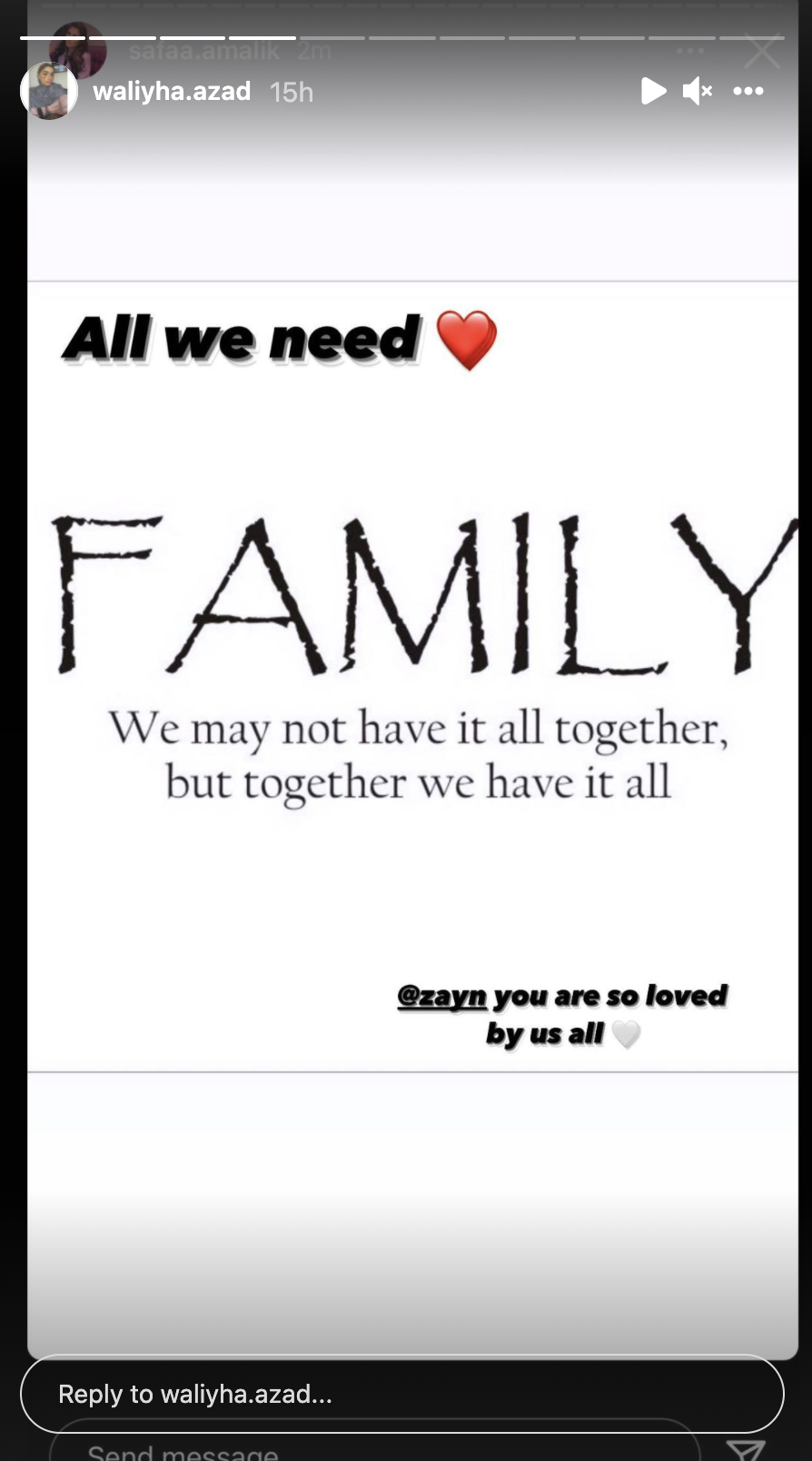 Zayn's sister also shared a sentiment about karma and revenge, originally written by author Jessica Brody.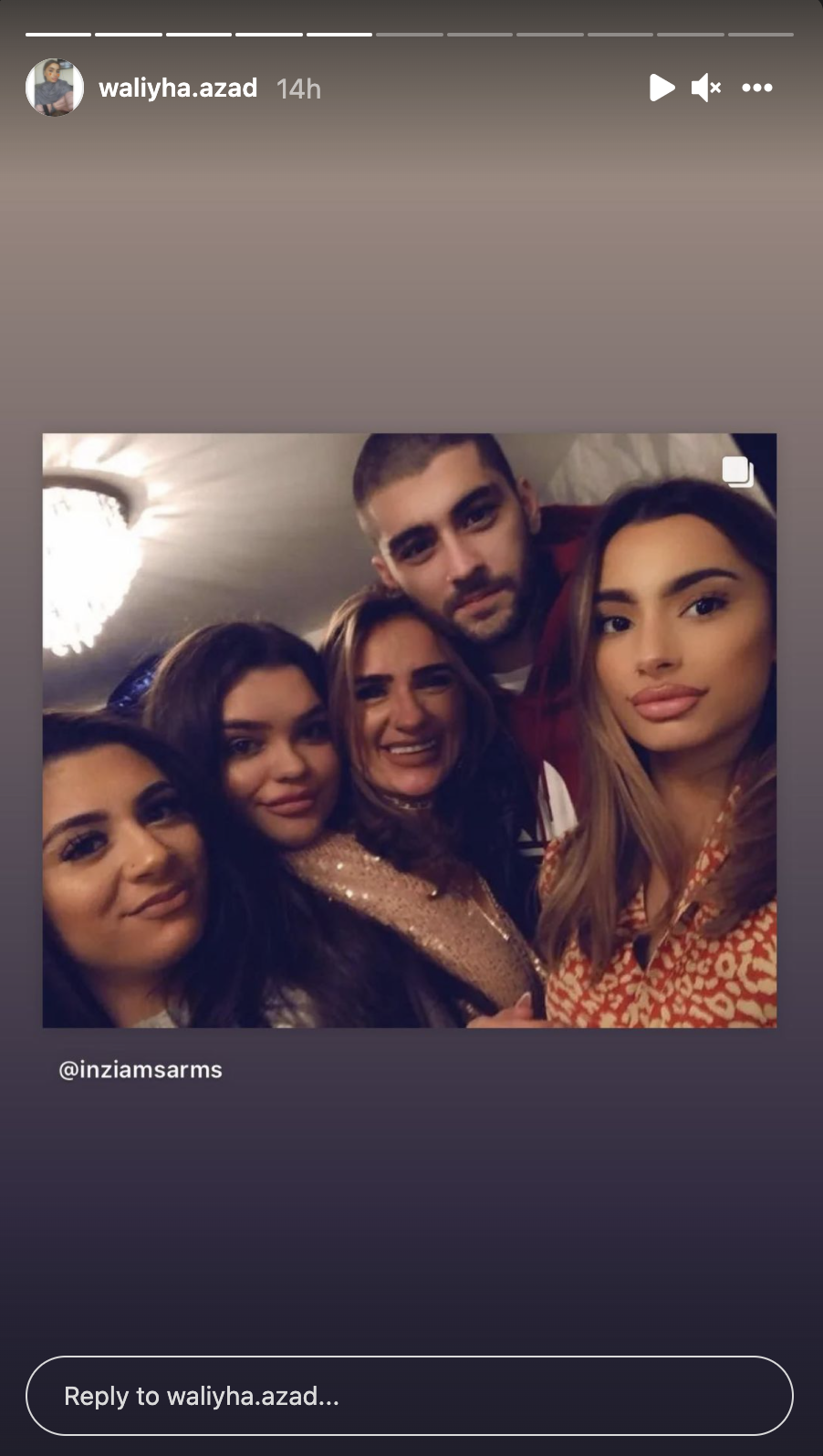 "Karma comes after everyone eventually. You can't get away with screwing people over your whole life, I don't care who you are," the message read. "What goes around comes around. That's how it works. Sooner or later the universe will serve you the revenge that you deserve."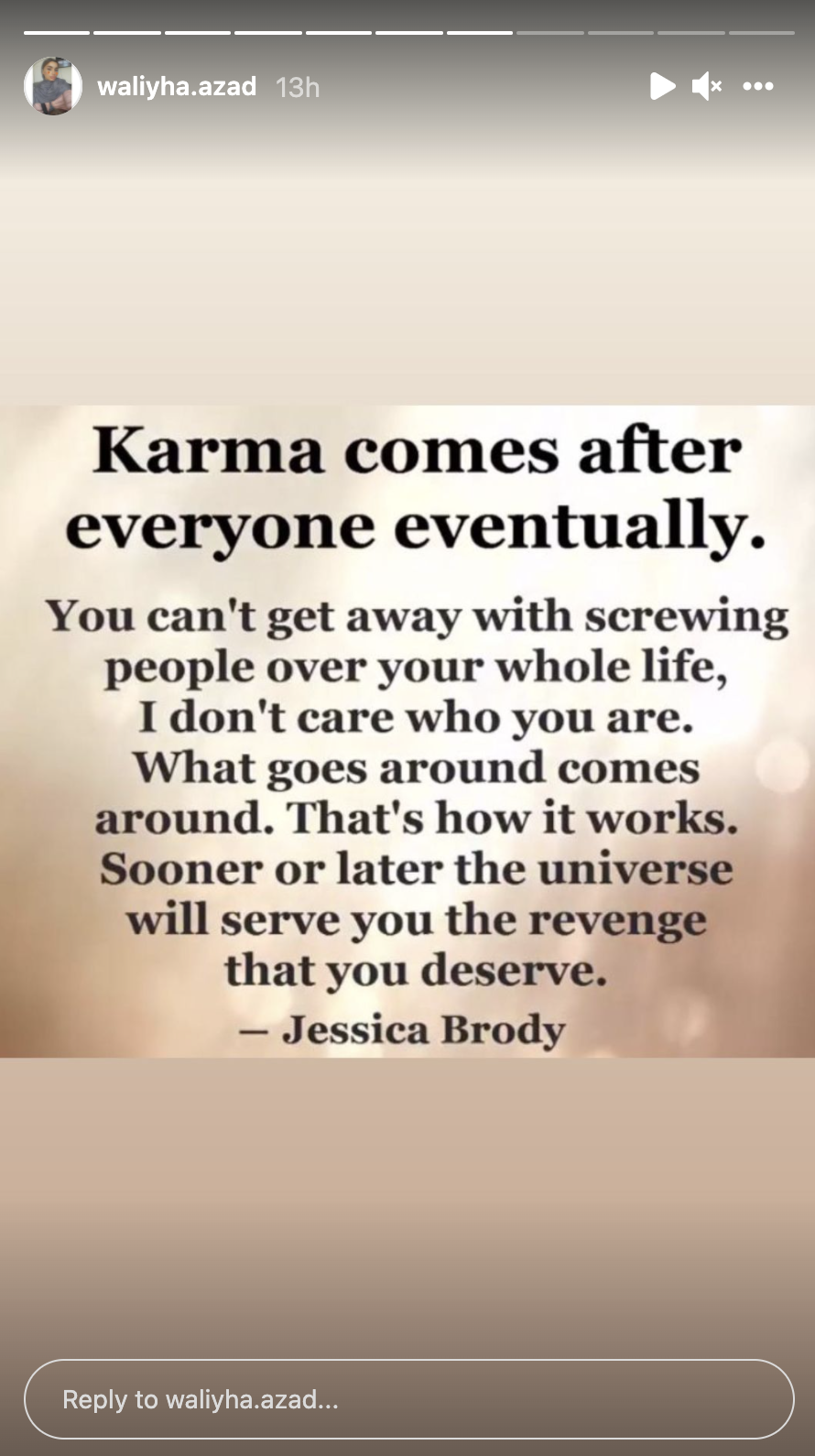 Ahead of the TMZ article published yesterday, which alleged that Yolanda has accused Zayn of striking her, the former One Direction member posted a lengthy note on Twitter where he said the issue "was and still should be a private matter."
Zayn denied the allegations outright in a subsequent statement provided to TMZ. "I adamantly deny striking Yolanda Hadid," he said. "For the sake of my daughter, I decline to give any further details, and I hope that Yolanda will reconsider her false allegations and move towards healing these family issues in private."
According to a more recent article, published today by TMZ, Zayn reportedly pled guilty to four harassment charges for incidents involving Yolanda and Gigi.
If you or someone you know is in immediate danger as a result of domestic violence, call 911. For anonymous, confidential help, you can call the 24/7 National Domestic Violence Hotline at 1-800-799-7233 (SAFE) or chat with an advocate via the website.