Mandy Moore completed an impressive early-morning hike yesterday, reaching the summit of Washington state's Mount Baker around sunrise.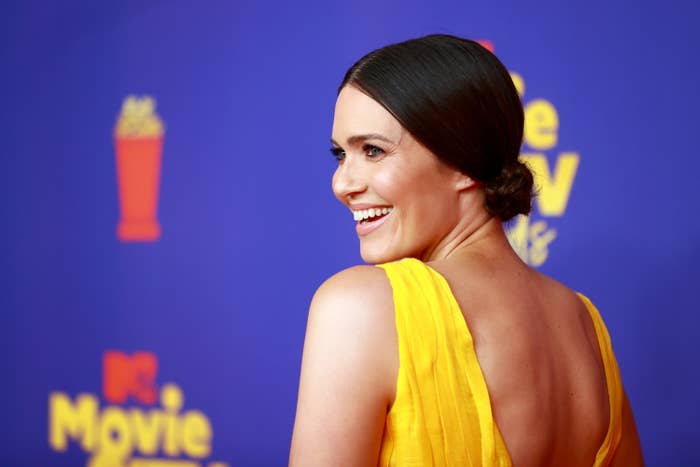 Finishing the climb was a feat on its own. In one of the photos Mandy shared on her Instagram Story to document the outdoor adventure, the actor said that she and a few friends began their journey up the mountain — which is actually a glacier-covered volcano, FYI — about six hours prior to arriving at the summit.
Amazingly, Mandy managed to pump breastmilk for her infant son, Gus, throughout the entire excursion.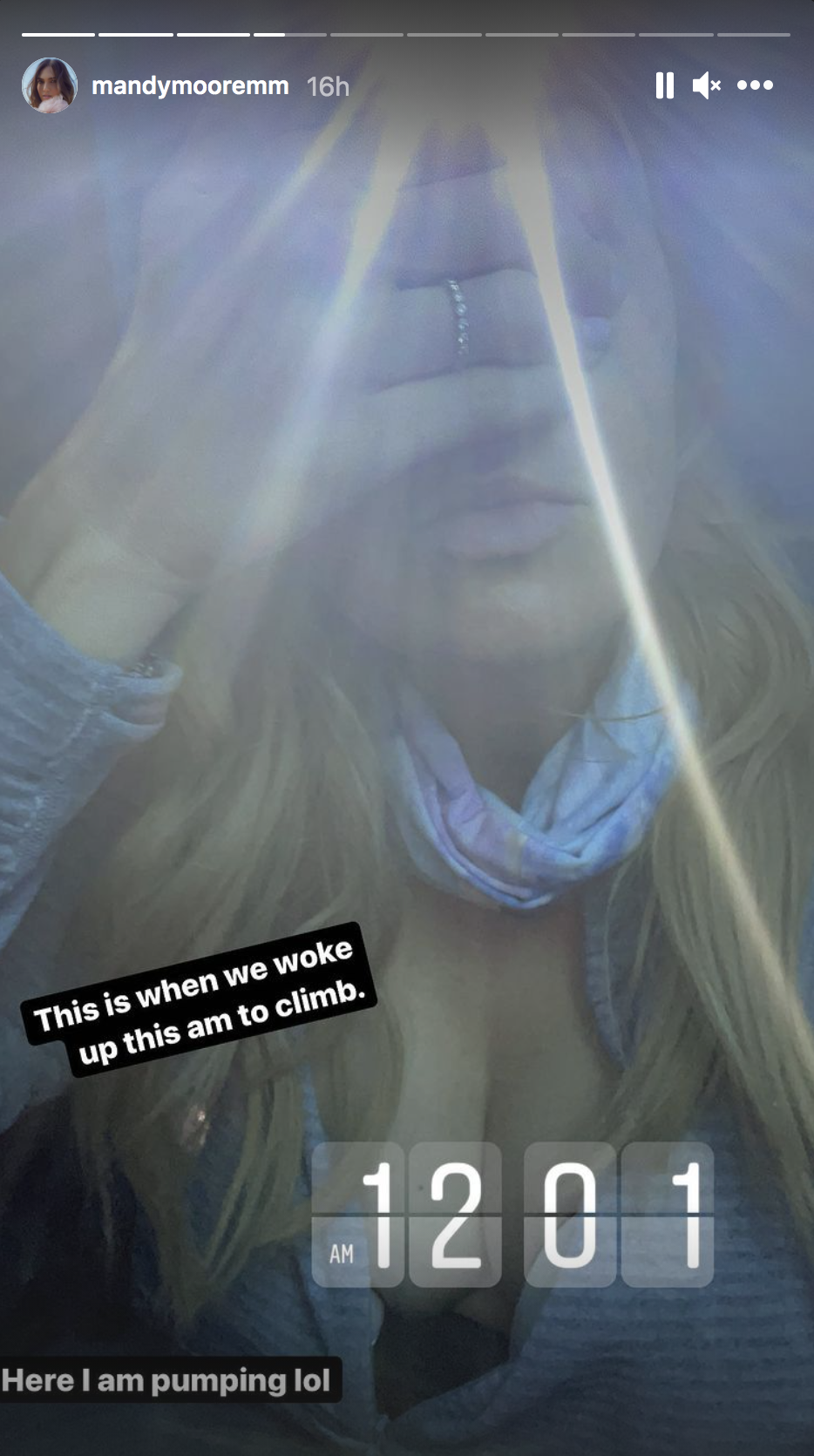 Interspersed with pics of her glacial hike were multiple Instagram Story snaps that showed Mandy pumping before, during, and after she ascended the 10,781-foot mountain.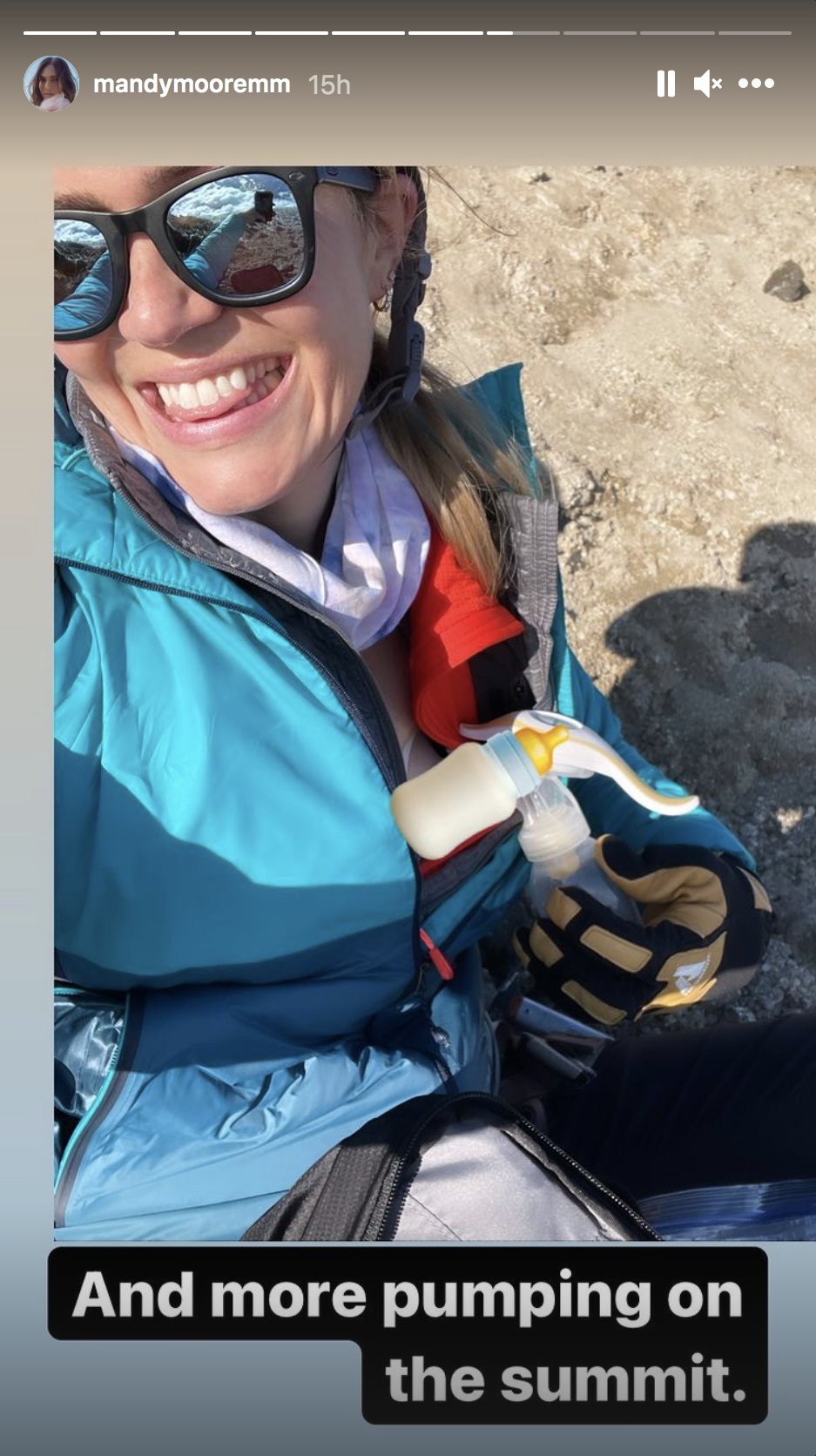 "We made it," she captioned one photo that pictured her in full hiking gear, giving a thumbs up to the camera from the top of Mount Baker. "On the summit at 6:30 this am. Never been this tired. And I have an infant."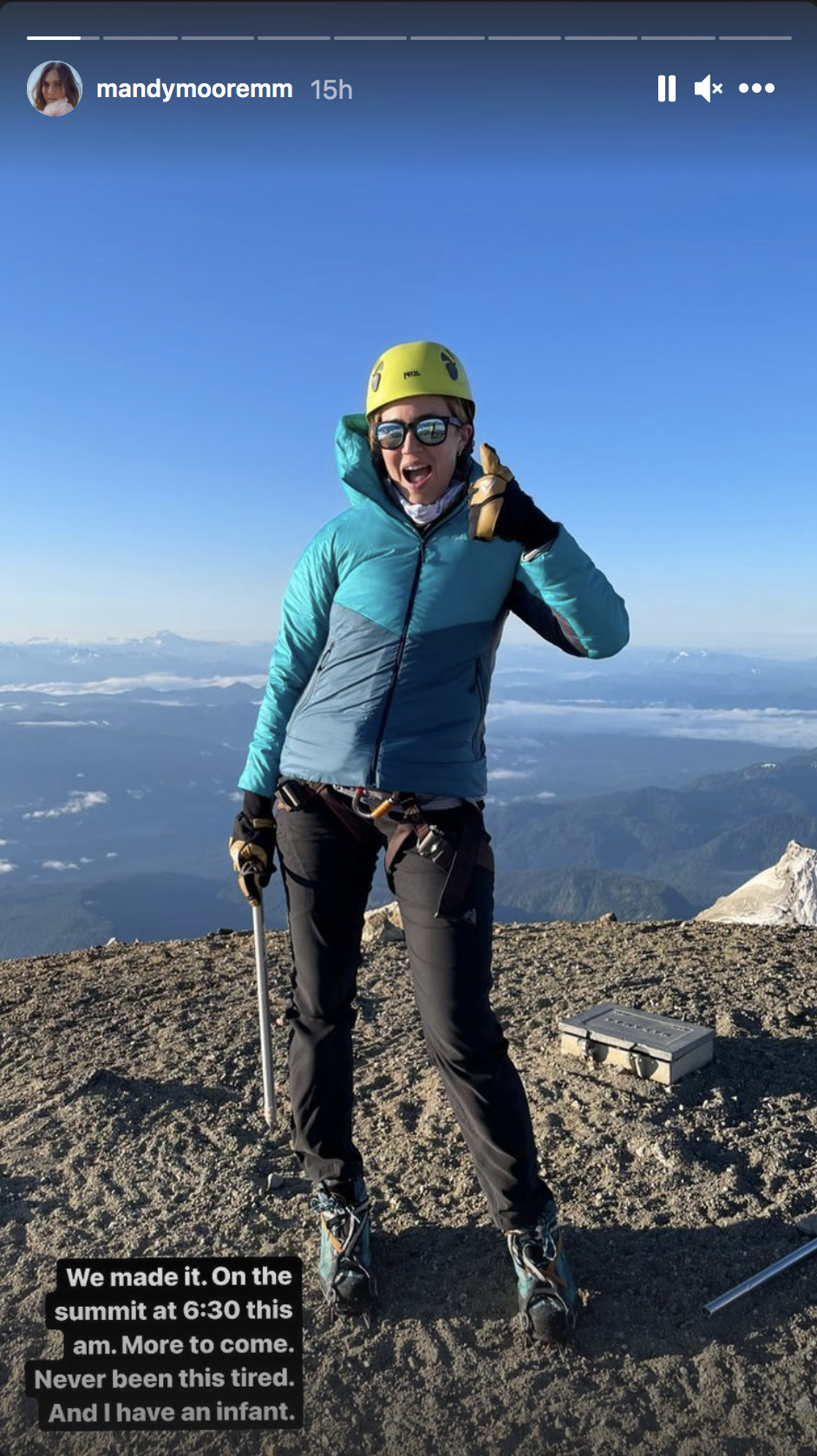 Mandy has shared scenic moments from various outdoor explorations with her social media followers before, but the latest trip seemed to be at least one of her first since giving birth earlier this year.
The This Is Us star and her husband, Taylor Goldsmith, welcomed their first child together in February.
"We were prepared to fall in love in all sorts of brand new ways, but it goes beyond anything we could have ever imagined," Mandy captioned a precious photo of their son, whose full name is August Harrison Goldsmith, shortly after he was born.
And, six months later, it's clear the star is continuing to pursue her own passions while balancing parenthood duties like a pro.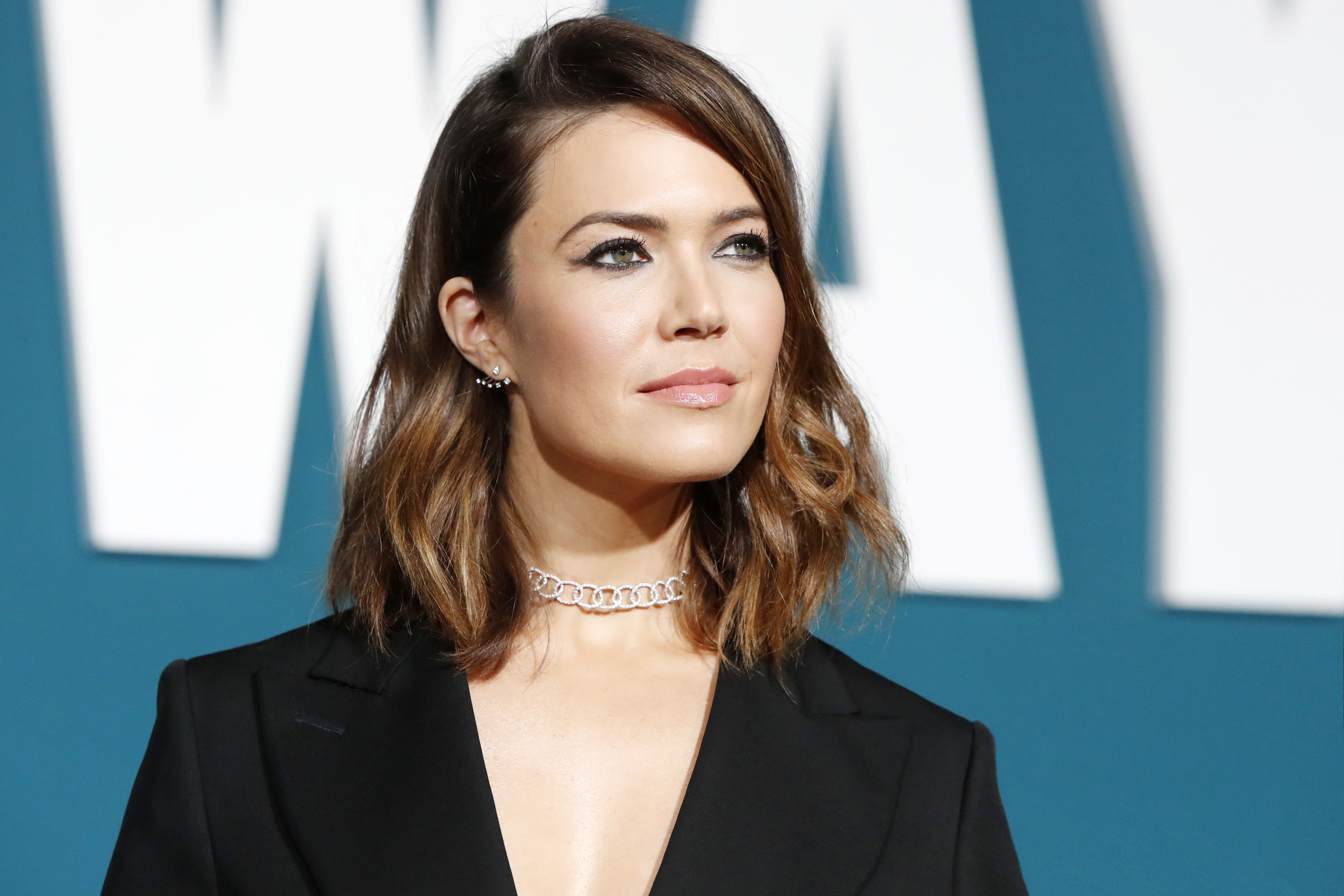 "I think I know our next adventure," Mandy wrote in one of the final Mount Baker pics that appeared on her Instagram Story yesterday. It pictured a towering mountain in the distance, which, presumably, she is interested in scaling next.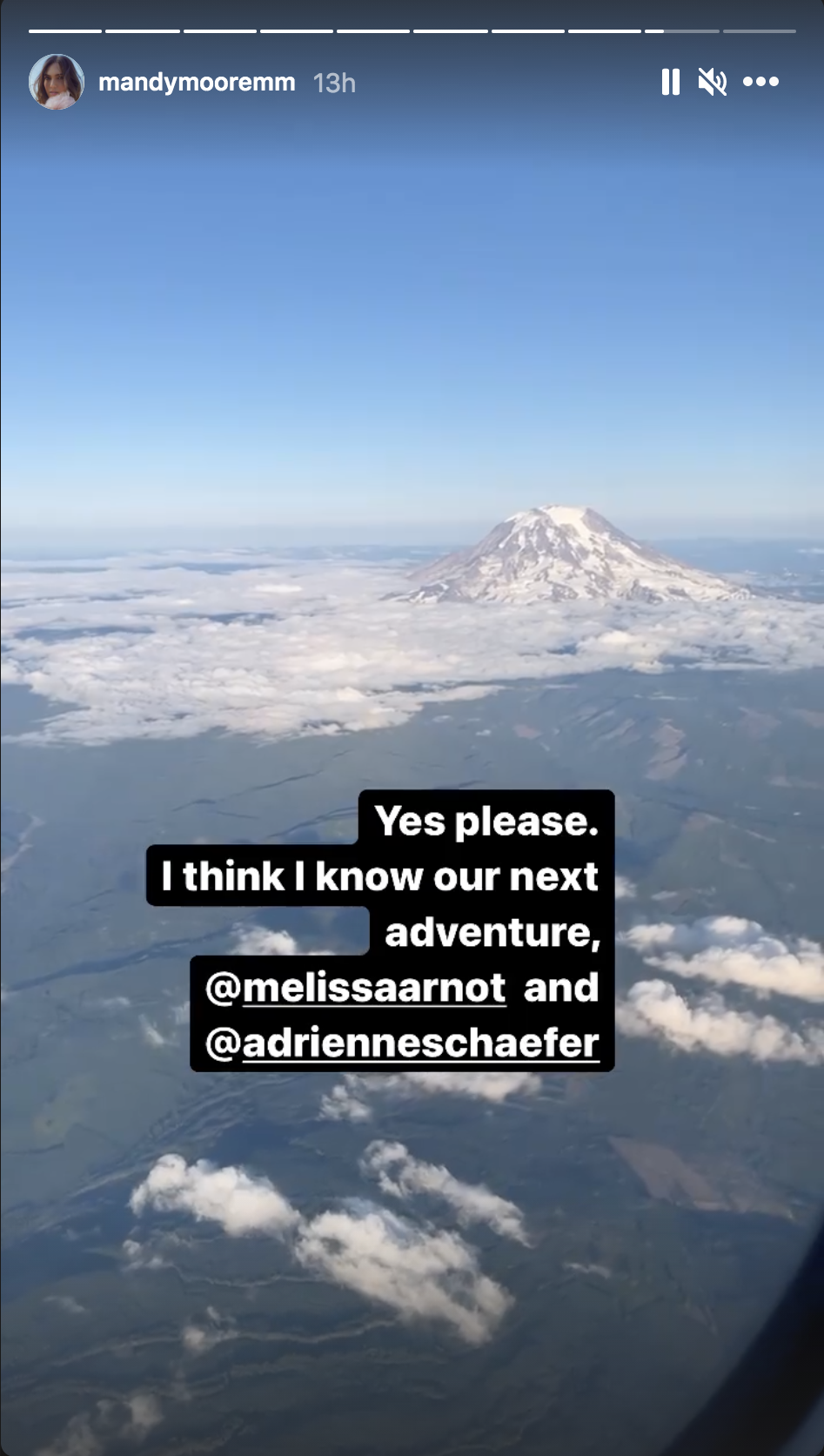 Rock on, Mandy. You inspire me!