ICYMI: Lily Collins recently married her partner of several years, filmmaker Charlie McDowell, during a charming, destination wedding ceremony held in the Colorado mountains.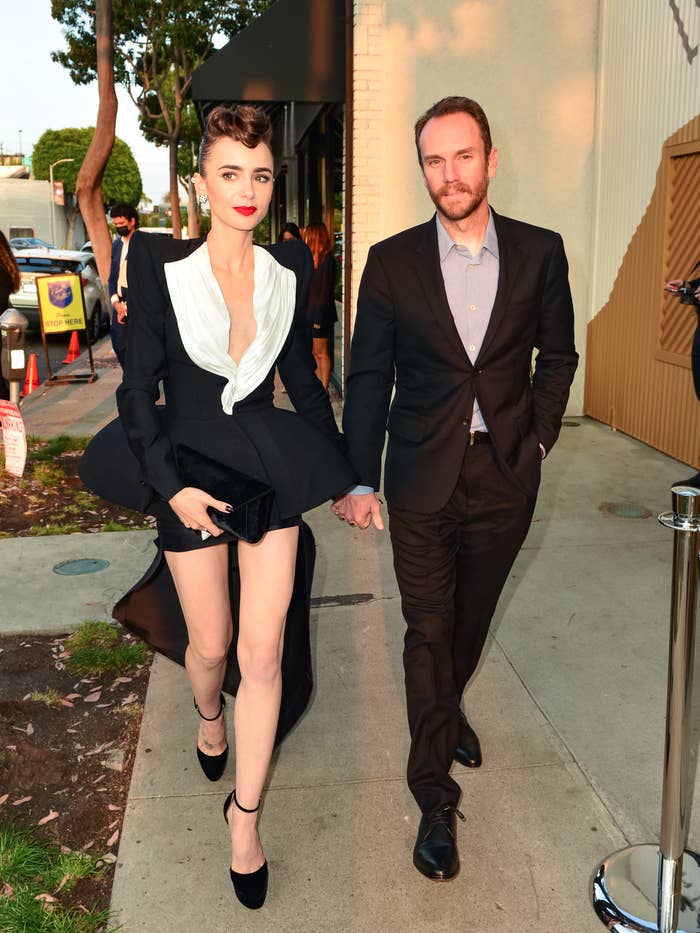 The setting was impressive, to say the least.
Now, about a month after exchanging vows, the couple appears to be enjoying a comparably scenic honeymoon much farther from home.
Lily's Instagram page is currently brimming with spectacular snapshots chronicling her and Charlie's multi-stop Scandinavian getaway, which has so far included visits to various locales in Denmark, Sweden, and Norway.
They shared a meal at Noma, a Copenhagen restaurant with three Michelin stars, before routing to the Arctic Circle, where the newlyweds stayed at the Swedish Lapland's iconic Tree Hotel.
Later, the pair "took the plunge" — to borrow Lily's turn of phrase on Instagram — at Arctic Bath, a hotel spa that floats on the nearby river.
Yesterday, Lily shared photos from their latest stop at Holmen Lofoten, a hotel situated on an island off the coast of northern Norway.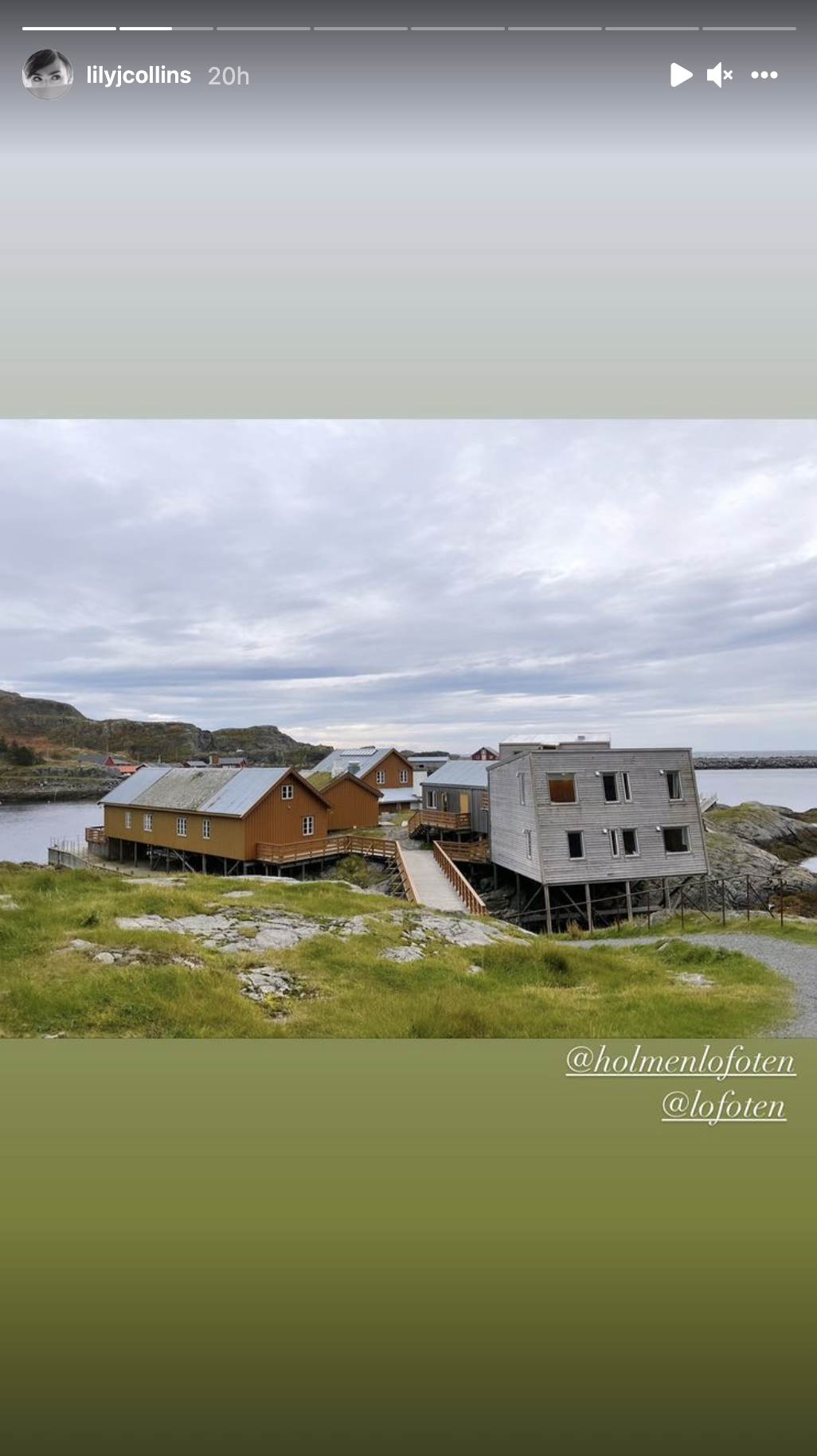 Here's Charlie, practicing Danish and surrounded by spectacular views.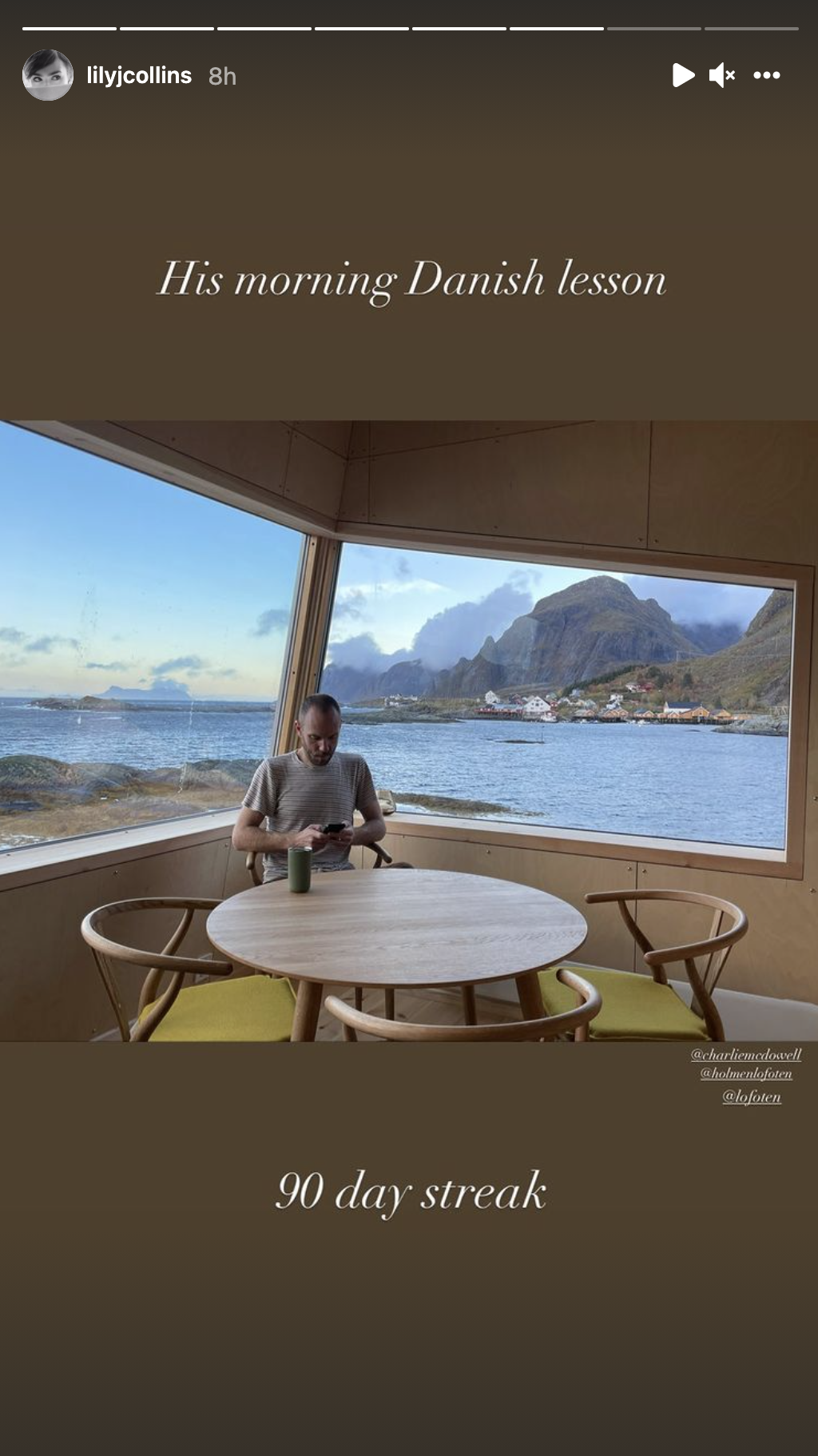 I'll definitely be monitoring Lily's social media updates for whatever's next on this majestic itinerary. Until then!