Don Cheadle's name is trending on Twitter today, and the reason — sadly — has nothing to do with his acting career.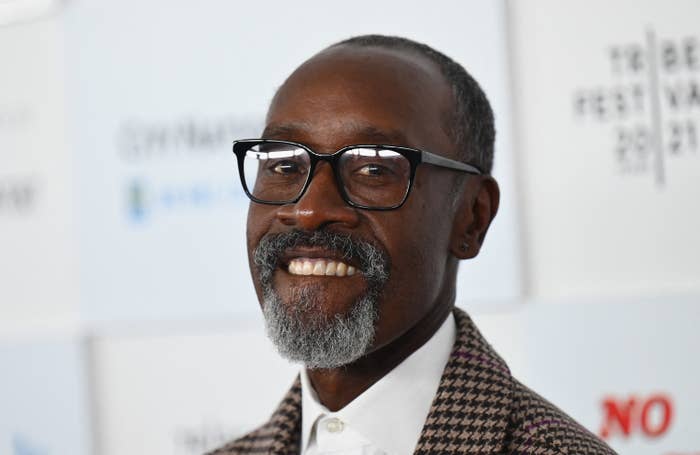 Those of us who scrolled through posts related to the social media moment with high hopes for a casting announcement of some kind (I know I'm not the only one eager to see more of Don on screen) quickly realized the viral incident emerged after a very tense exchange with Kevin Hart.
Kevin hosts a talk show on Peacock called Hart to Heart, where Don recently appeared as a guest. A clip from the episode is receiving tons of attention online right now because it's so awkward. Like, truly and genuinely uncomfortable to watch.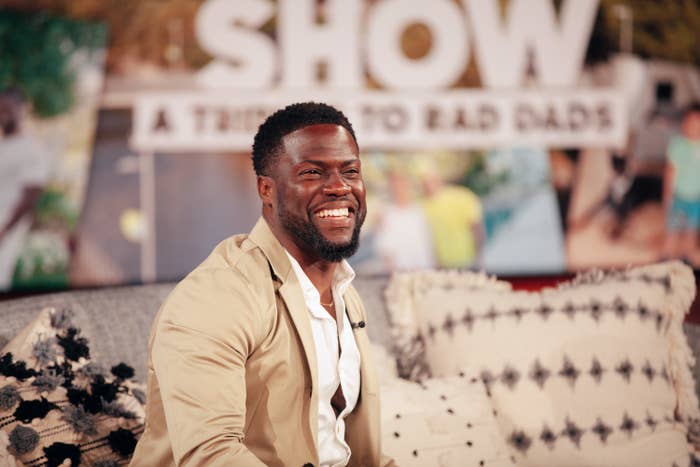 The clip highlights a portion of Don's Hart to Heart interview when he mentions that he's 56 years old. The star is in the midst of speaking about something sort of serious when he references age, and Kevin's prompt "Damn!" in response to the number obviously didn't sit right with him.
On the heels of Kevin's interjection, Don suddenly goes silent. The two proceed to stare at each other, wordlessly, for several Mississippis until Kevin apologizes.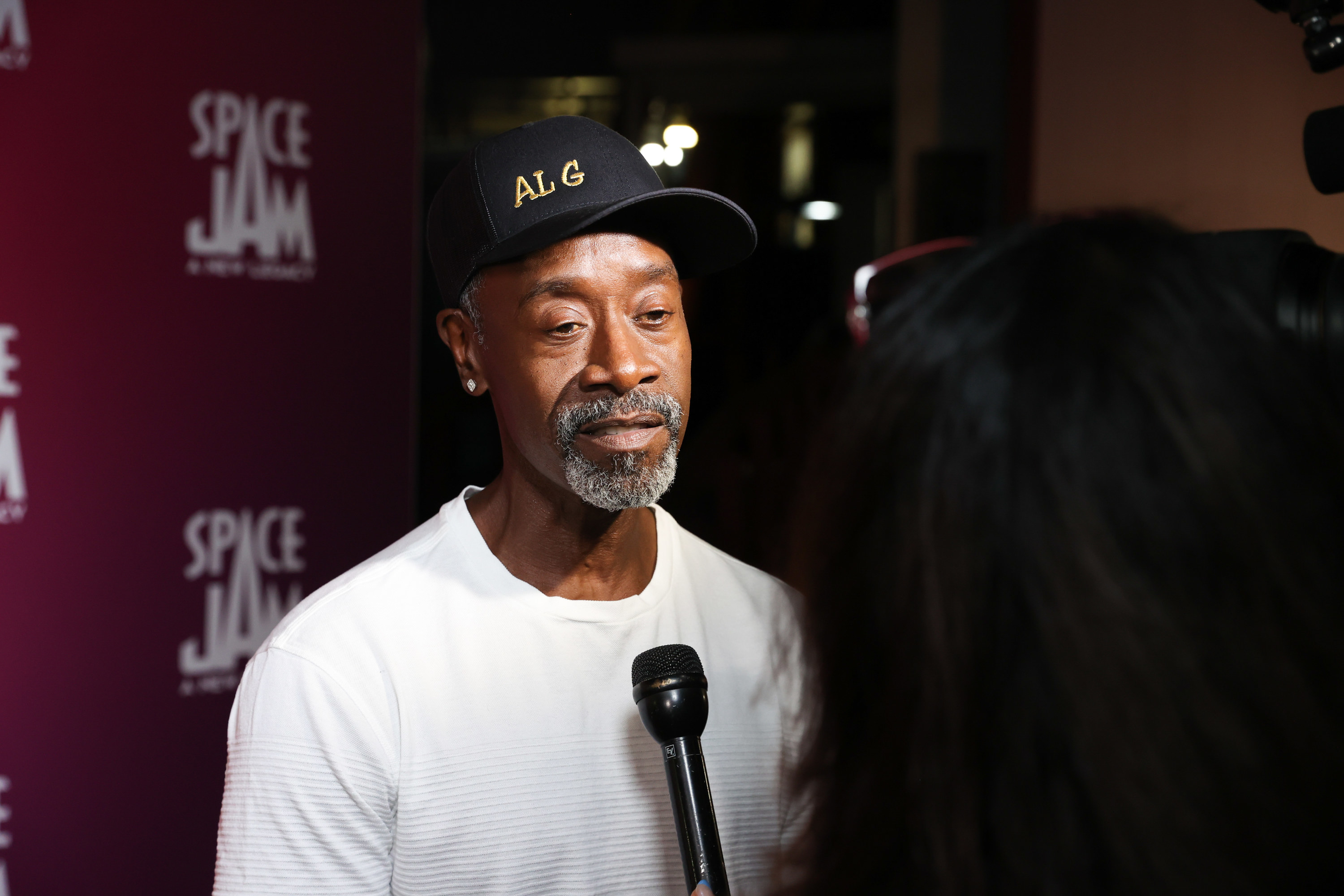 "I'm sorry. I'm sorry because it was a thought...and I blurted it out," Kevin says. "I did not mean it that way."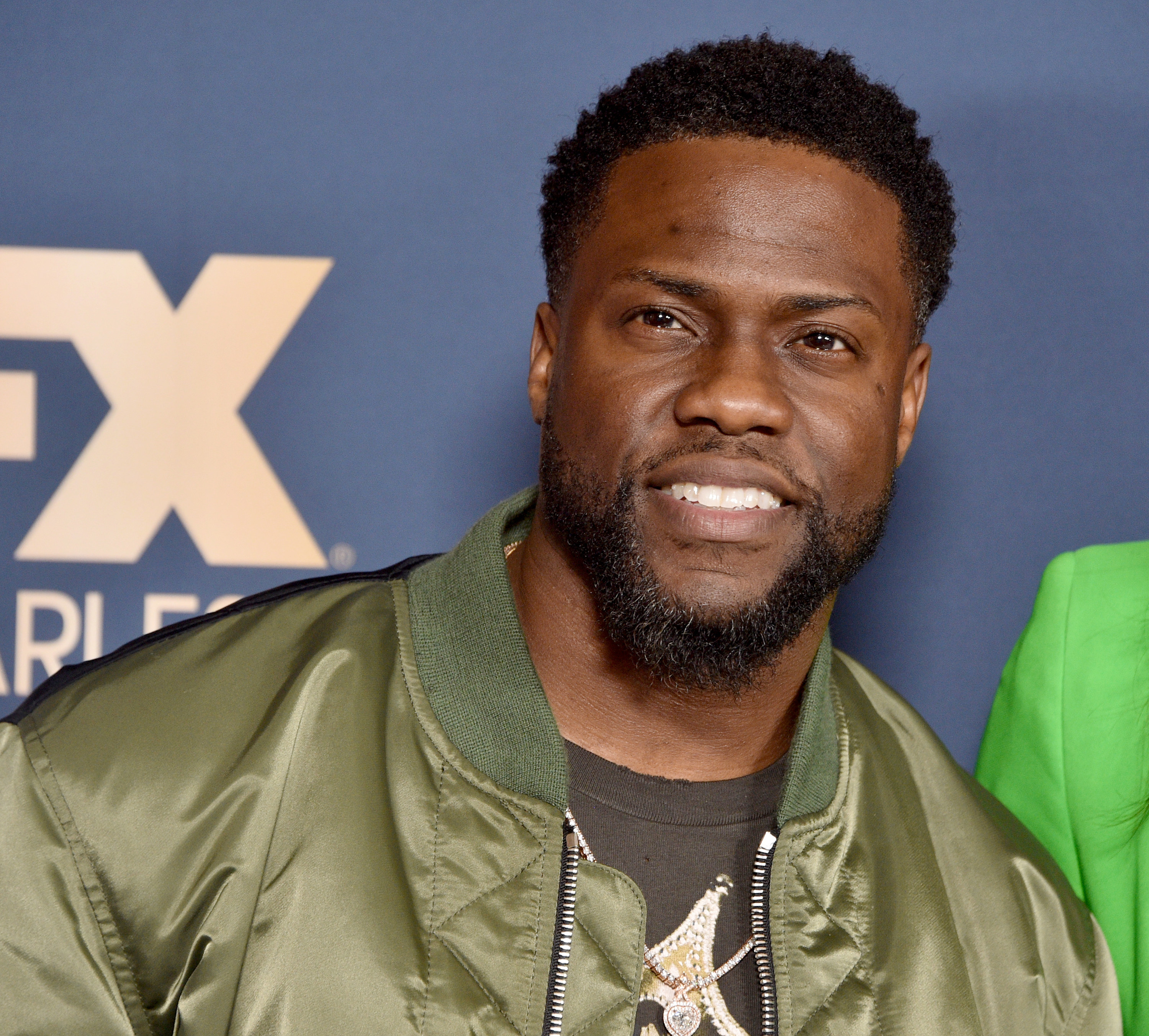 Kevin and Don both appeared to laugh off the conversation later on. While Kevin used the viral clip to promote his talk show episode, Don shared a tweet acknowledging the age-related exclamation might have been a joke that just didn't land in his opinion.
"How to say I don't get comedy without saying I don't get comedy..." he wrote.
It seems like things are all good now between Kevin and Don, but honestly, I'm still slightly mortified after watching their viral interaction. Let this serve as a reminder to everyone contemplating whether or not to comment on someone's age: it's probably fine in some instances, but risky in most. IMO, better to not. What do you think?