Fifteen years later, the versatile actor, comedian, and creator's resume includes Oscar-nominated performances in dramatic films like The Wolf of Wall Street and Moneyball. He made his directorial debut in 2018 with Mid90s, a coming-of-age drama that Jonah wrote, which drew on some of his real-life experiences.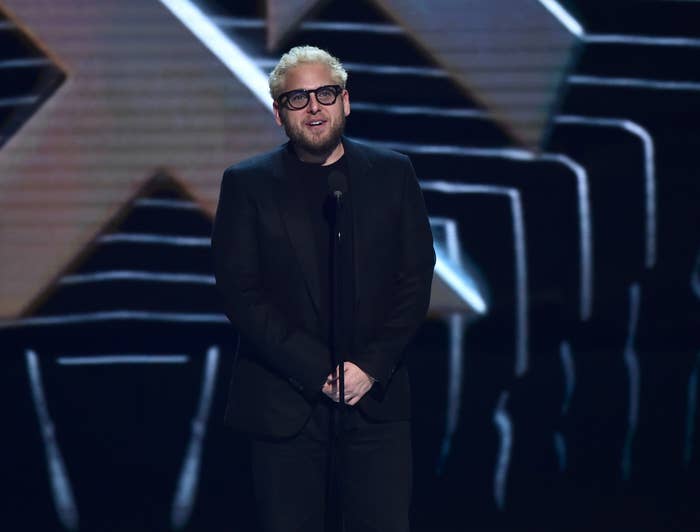 Jonah looked back on his life and career so far in a new GQ interview pinned to the upcoming release of his next movie, Don't Look Up, where he'll star alongside Leonardo DiCaprio, Jennifer Lawrence, Tyler Perry, Timothée Chalamet, Ariana Grande, Meryl Streep, and Cate Blanchett.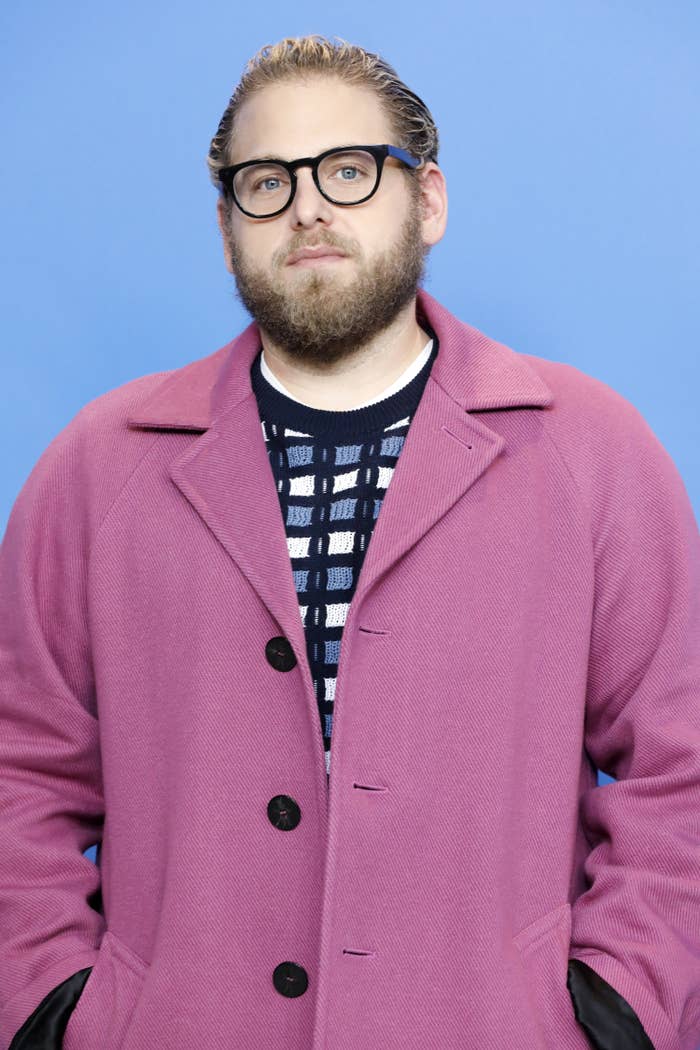 In addition to discussing his career trajectory, Jonah talked about how insecurities about his appearance colored his upbringing and, later, influenced his creative direction.
"The two gnarliest environments are skateboarding and comedy, and I grew up in both of those environments," he said, talking about the inspiration for Mid90s.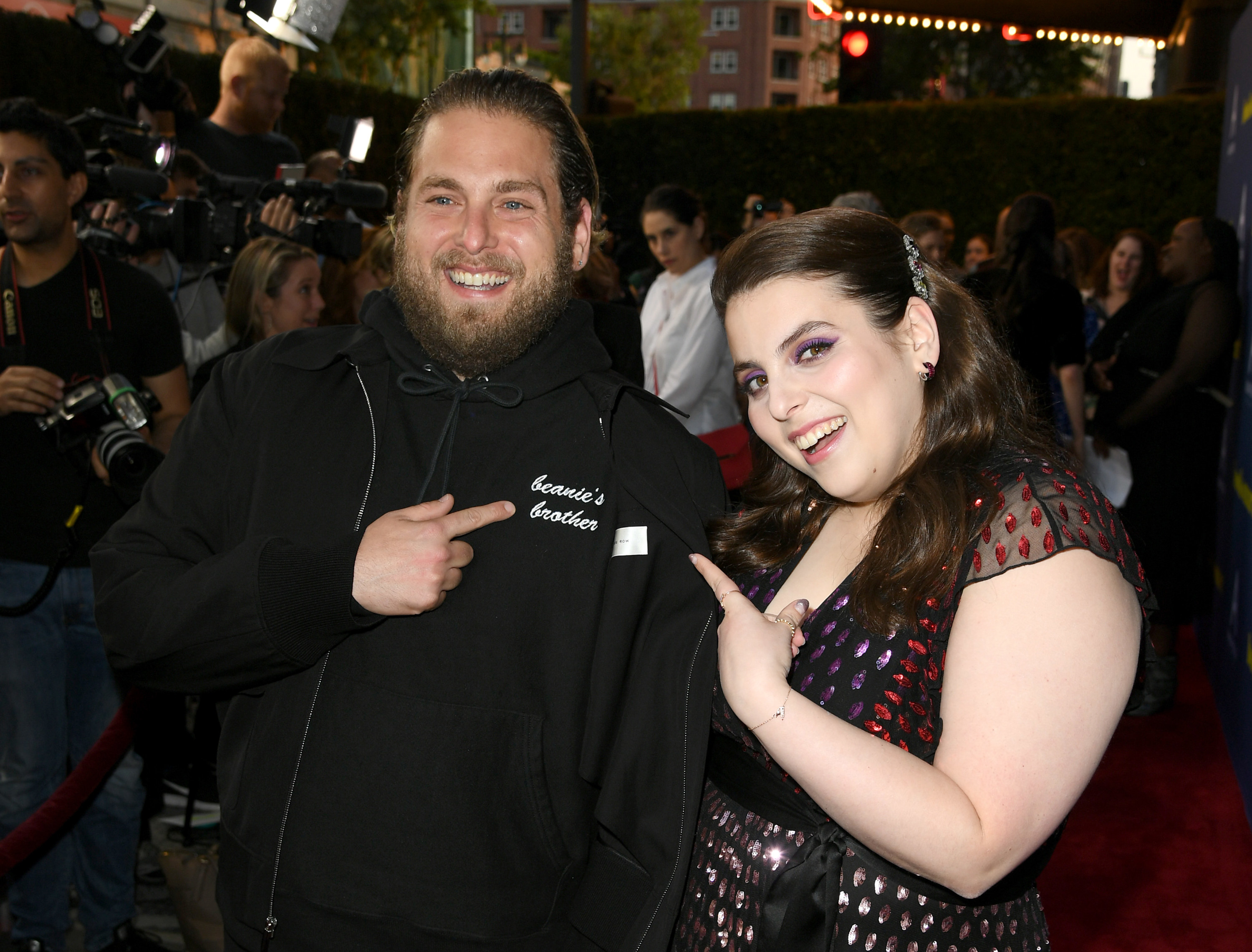 "I was an insecure, overweight kid, which in both of those communities is like having a scarlet letter on you," he explained. "You are a target for abuse."
"But also in both of those communities are the smartest, most interesting, most damaged and beautiful people, as we know," Jonah added.
"They really remind me of each other because they bring in these lost souls that don't fit anywhere else, and they really are similar. It's not about skateboarding—it's just about the animal kingdom, the sense of community and how harsh but ultimately how loyal the people are."
Jonah explained that dark comedies like Mid90s, whose tone is similar to other projects he's worked on, like Maniac, reflect his own emotional complexities.
"I really wanted to make this movie that expressed the movies I want to make, which are movies that are really funny but have a deeply human sadness to them as well," he said. "That's how I feel. I feel like I'm really funny and I have a deeply rooted human sadness, like we all do. I don't want to ignore either one."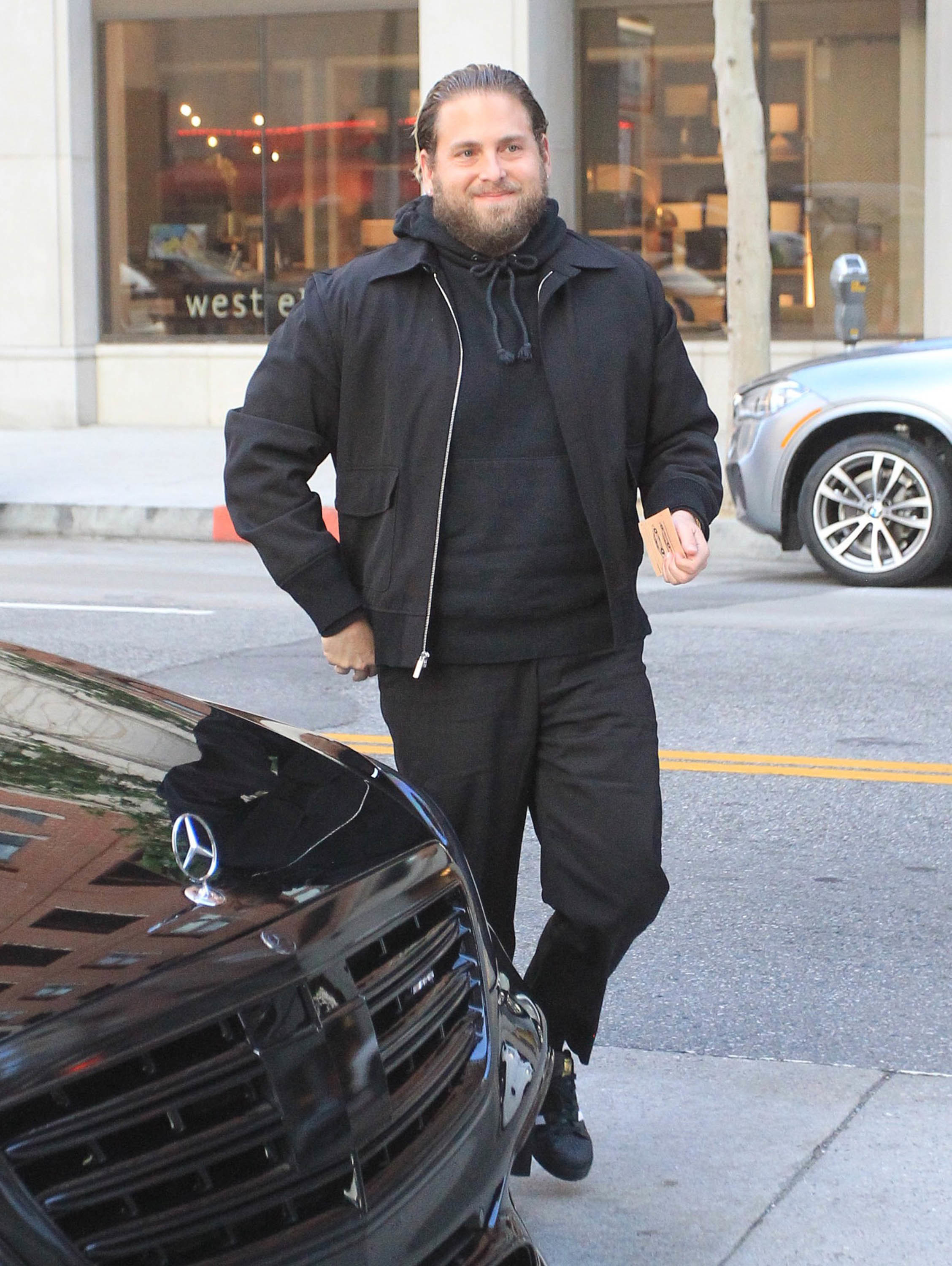 Jonah's fans know that he's become an outspoken advocate for self-love and body positivity on social media, after experiencing body-shaming during the earlier part of his career.
And even though he definitely uses Instagram, Jonah called the social platform "the cigarettes of this time" in his recent interview with GQ. "It is the biggest killer. It is death," he said. "And I fully participate in it, like I smoke cigarettes. Again, it's a spectrum of what you find healthy. I have to have really limited interaction with it."