Demi Lovato was quick to spotlight the potentially serious public health consequences of this year's Lollapalooza festival — a four-day event that brought an estimated 100,000 people to Chicago over the weekend — on Instagram yesterday.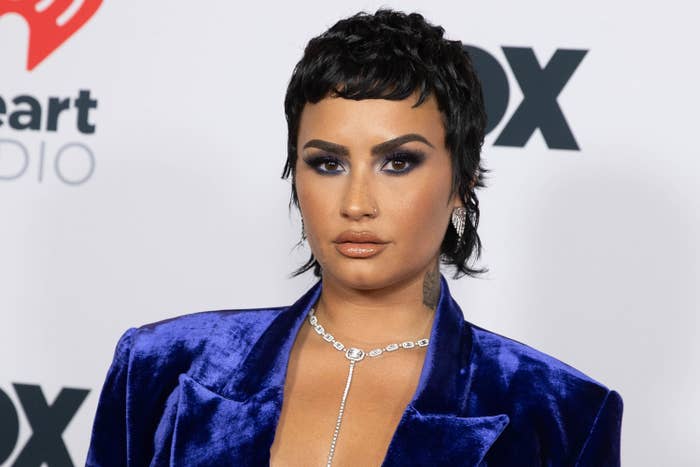 The "Dancing with the Devil" singer posted a photo taken during the music festival, which had already been circulating on Twitter for days and showed an enormous, packed crowd of attendees standing shoulder-to-shoulder in Grant Park.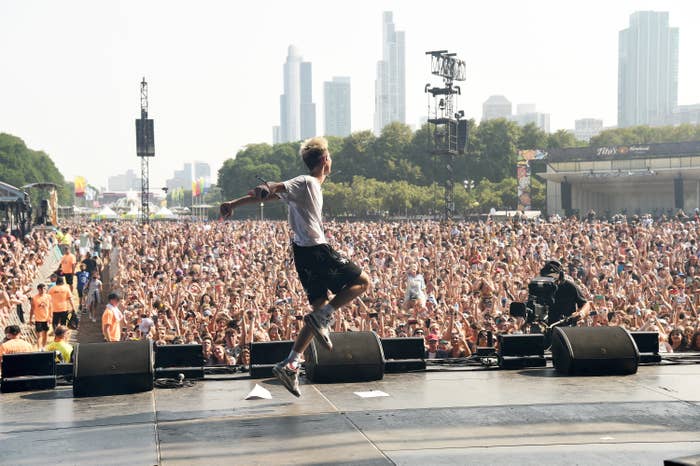 It originally garnered attention online when social media users noticed that few of the concertgoers pictured appeared to be wearing face masks.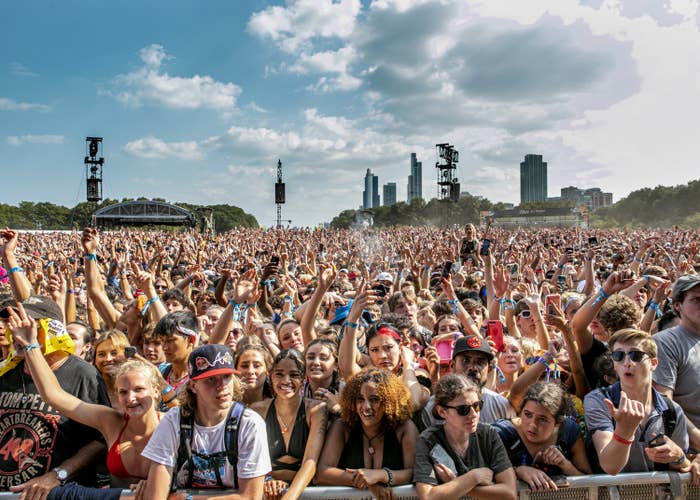 This understandably raised concerns about furthering the spread of COVID-19, as cases rise again amid a Delta variant surge in Chicago and nationwide.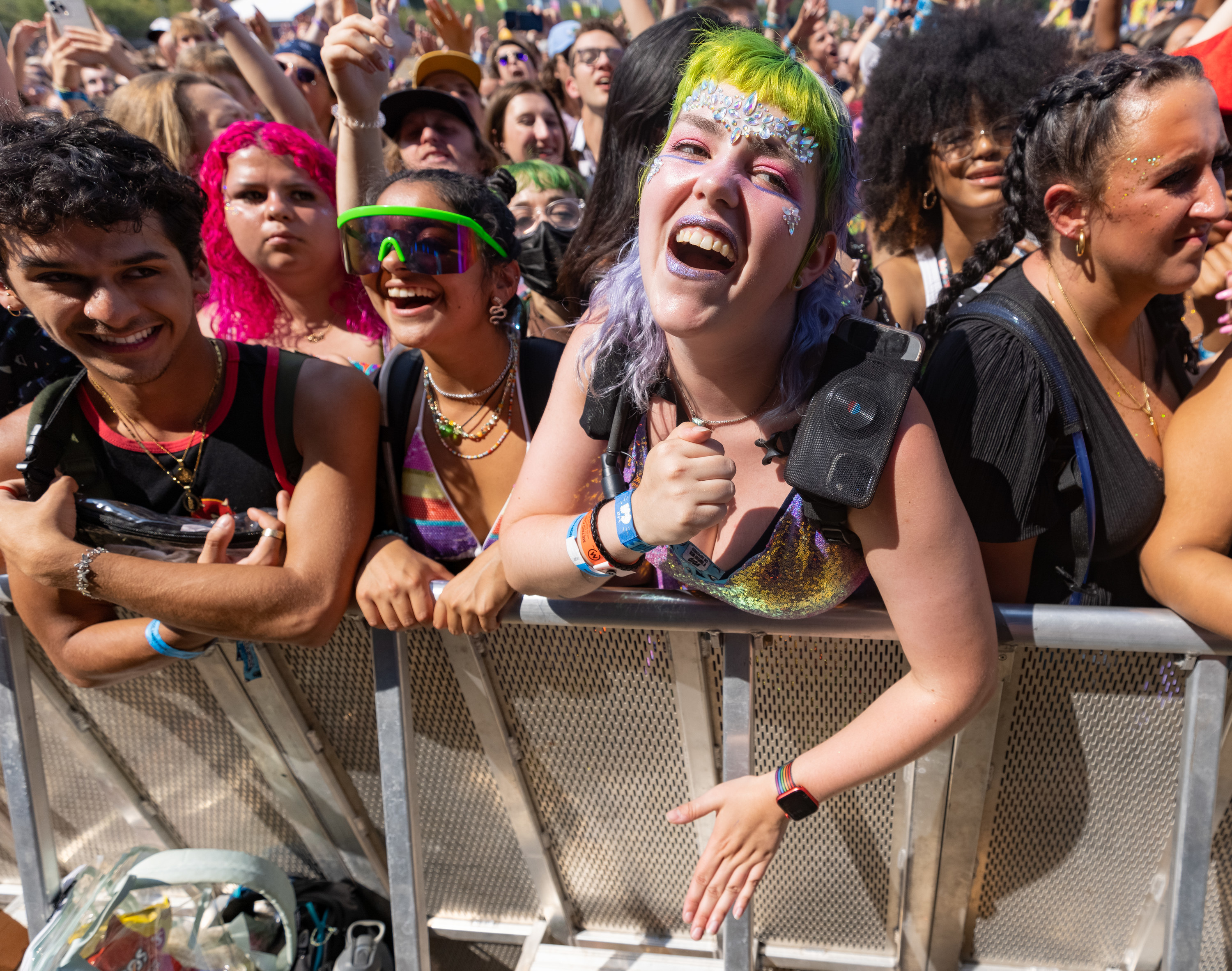 "C'MON Y'ALL!!!" Demi captioned the massive crowd photo on their Instagram Story. "THERE IS STILL A PANDEMIC HAPPENING!!!"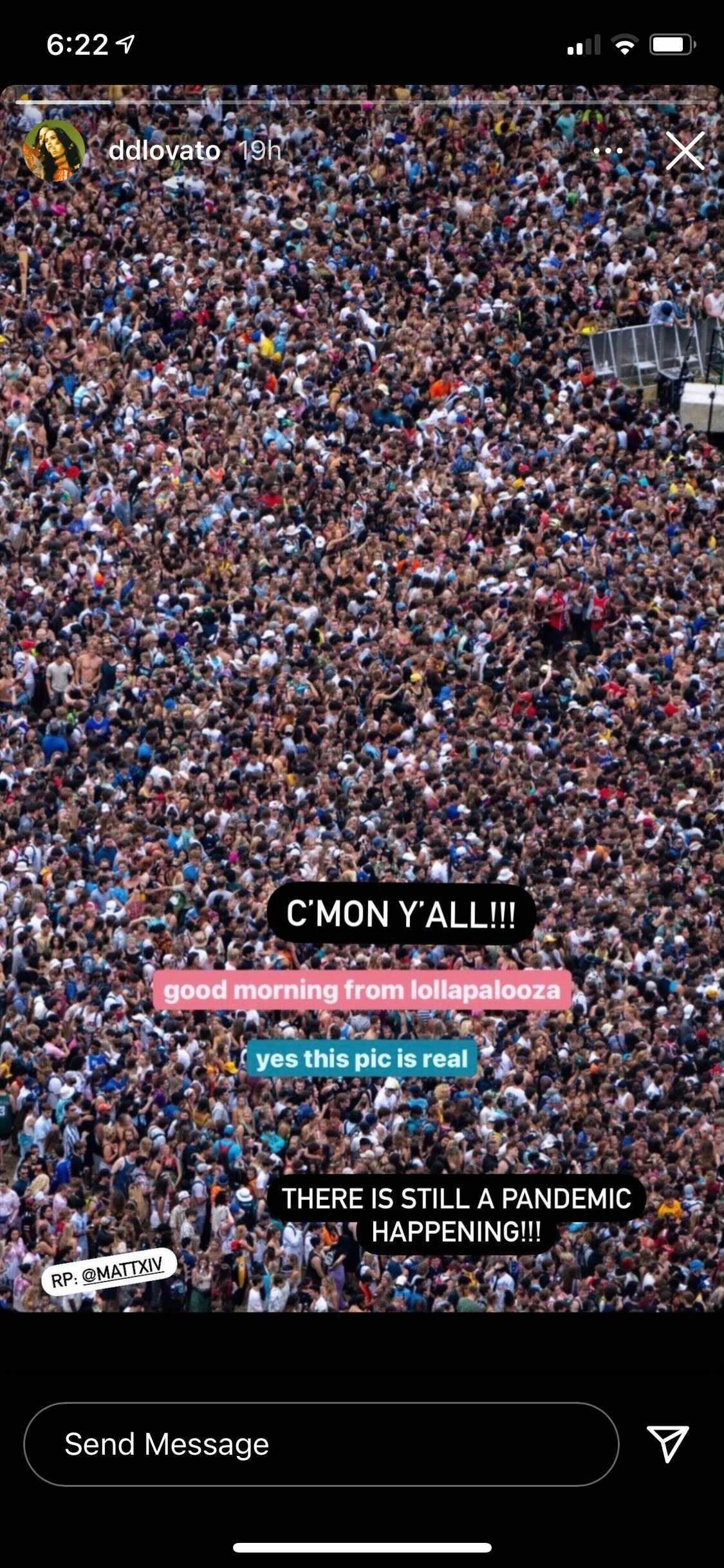 Lollapalooza's COVID-19 health policy stated that all festival attendees were required to provide proof of vaccinations or recent negative test results in order to gain entry.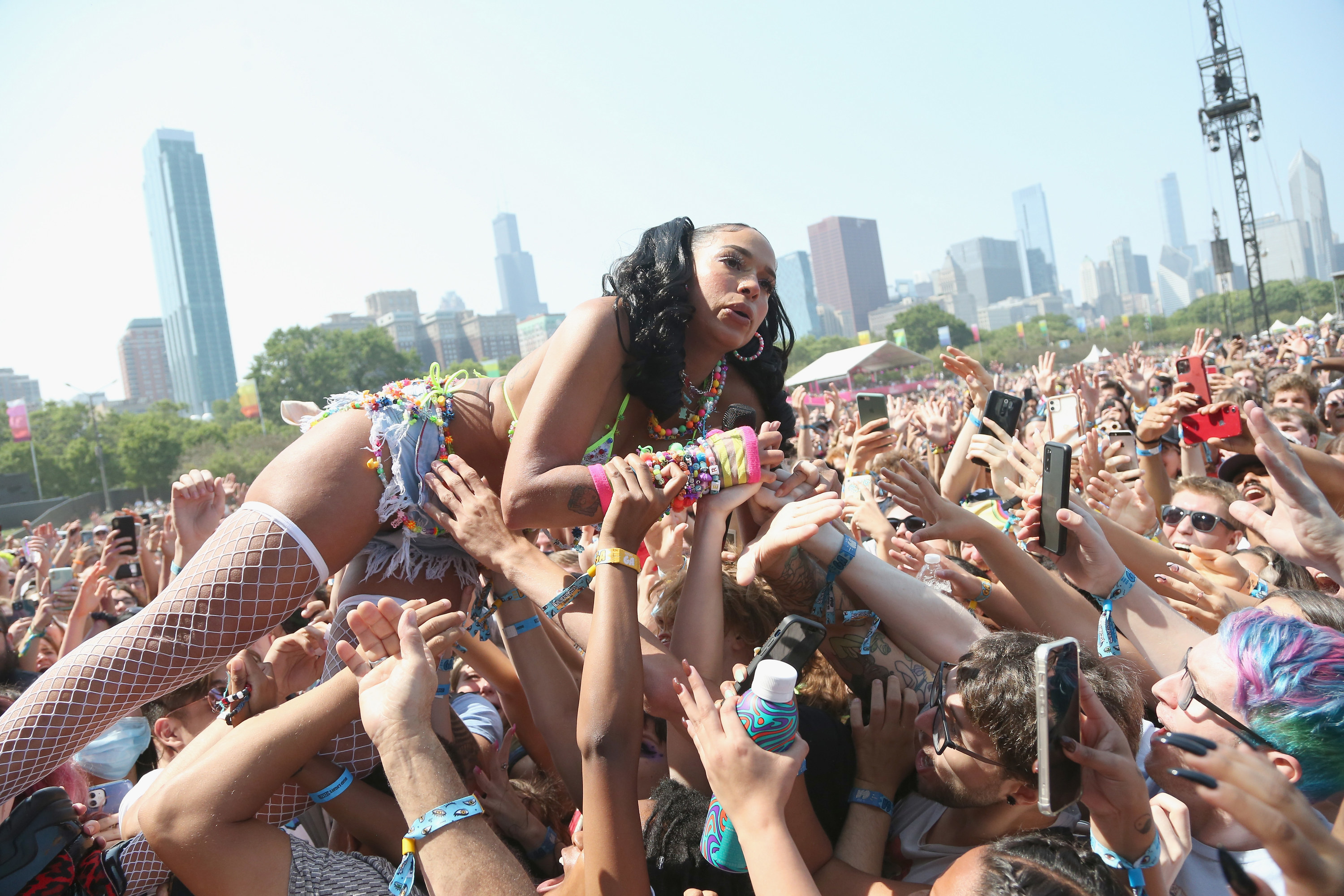 The policy also directed everyone to wear face masks in indoor spaces at Grant Park starting on Saturday, based on updated recommendations from the Centers for Disease Control and Prevention and, in turn, the Chicago Public Health Department. Any unvaccinated attendees were asked to wear masks at all times.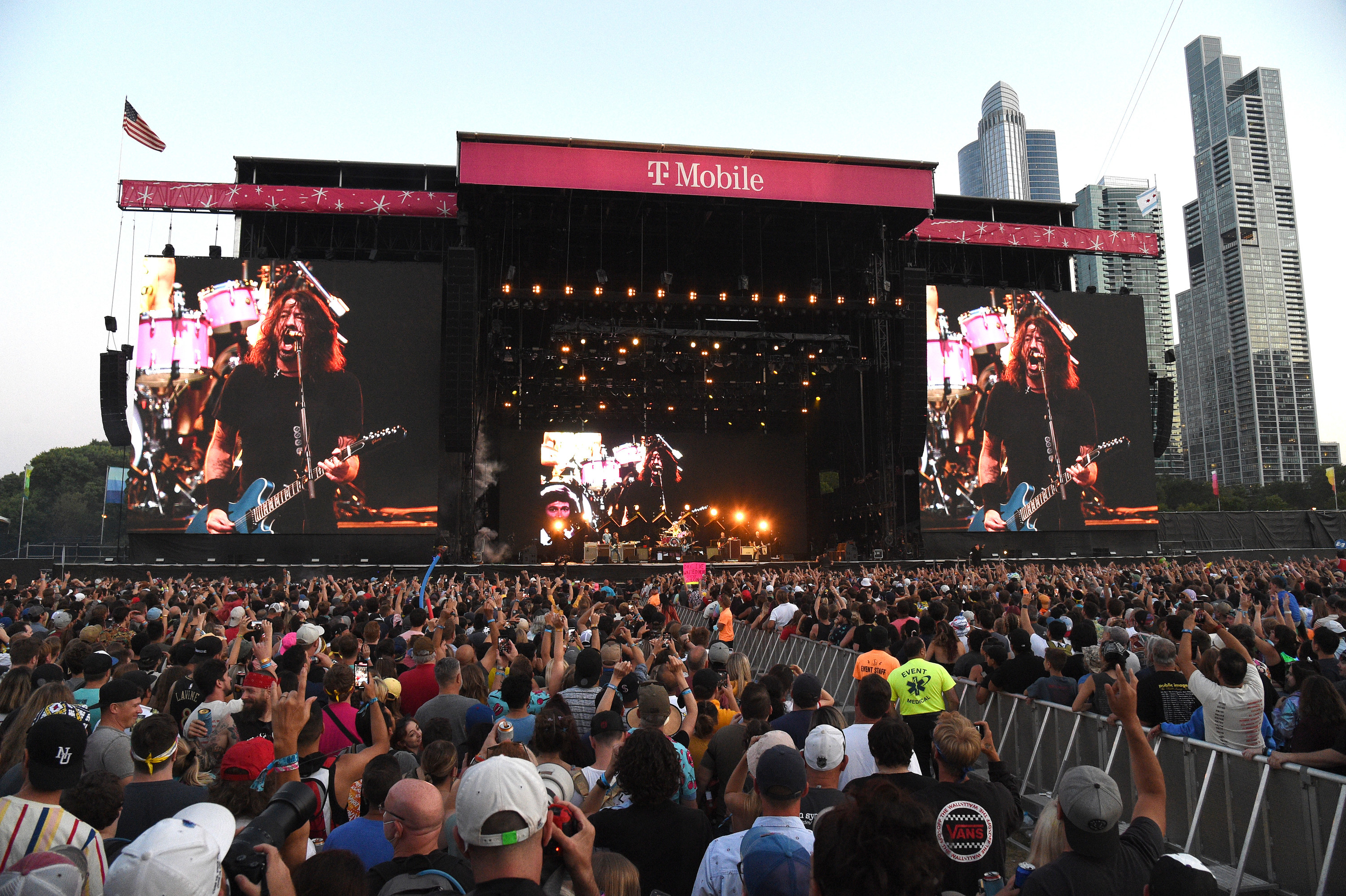 COVID-19 cases are currently on the rise across the United States. There are safety precautions you can take in your everyday life to prevent getting or giving COVID-19: Wear a mask, practice social distancing, and get tested regularly. Head to the CDC's website for information about how to get a COVID-19 test in your state.
You can also visit the CDC's website to learn more about how and where to get vaccinated in your state.