It's been a little more than a month since Will Smith smacked Chris Rock across his face during the Academy Awards ceremony's live broadcast.
The moment, infamously and immediately coined the Slap Heard Around the World, was discussed widely for weeks after it happened. As scrutiny, criticism, and a bunch of other opinions circulated, so did some jokes — and Chris himself is apparently amenable to them.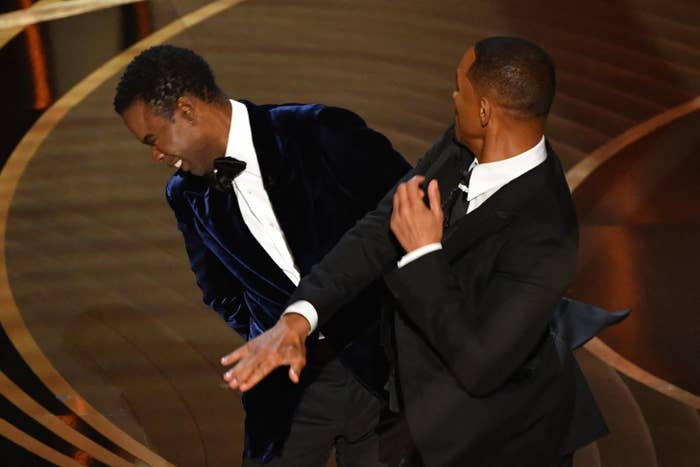 The comedian recently delivered a quip that referenced the Oscars slap directly. It came after Dave Chappelle was attacked on stage while performing at the Netflix Is a Joke Festival in Los Angeles last night.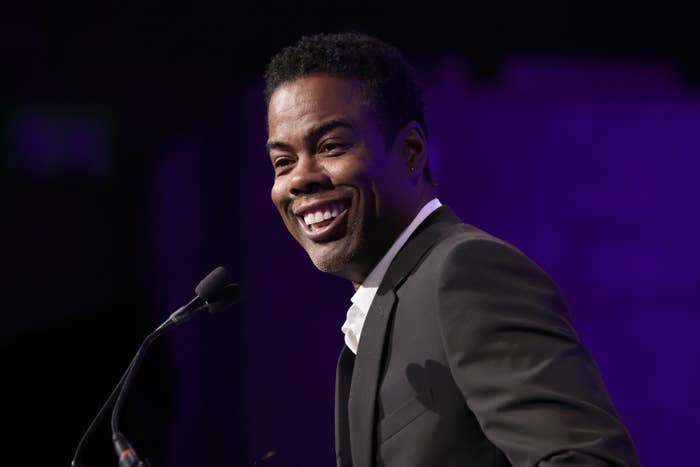 Videos shared on social media appear to show an audience member approach Dave in the middle of his set and forcibly knock him to the ground. Police reportedly arrested the attacker at the scene and charged them with felony assault with a deadly weapon, according to People. Dave was not injured in the ordeal.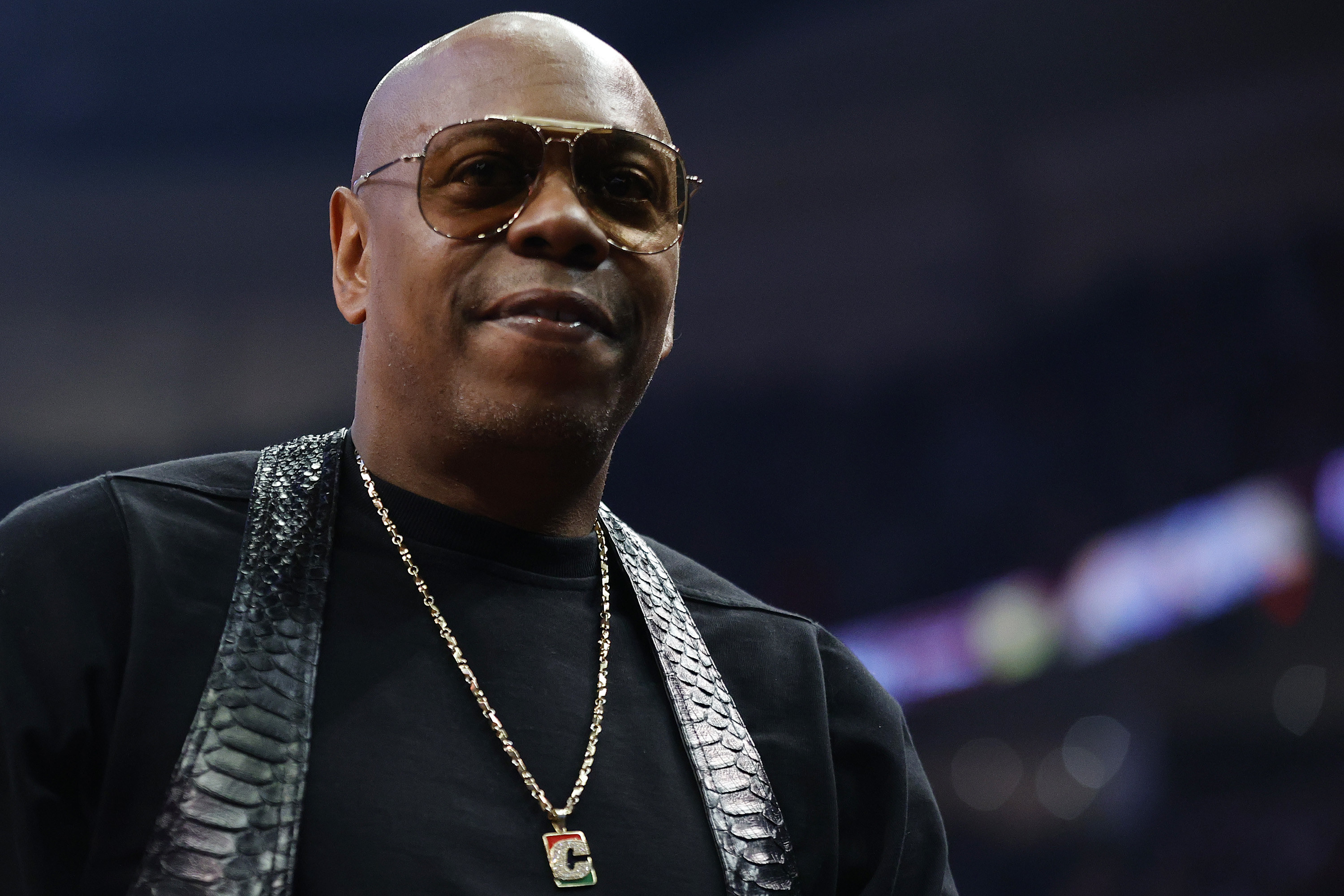 Chris was also at the festival to perform. He supposedly rushed on stage when Dave was attacked, before grabbing the microphone to address folks in the audience. "Was that Will Smith?" he joked.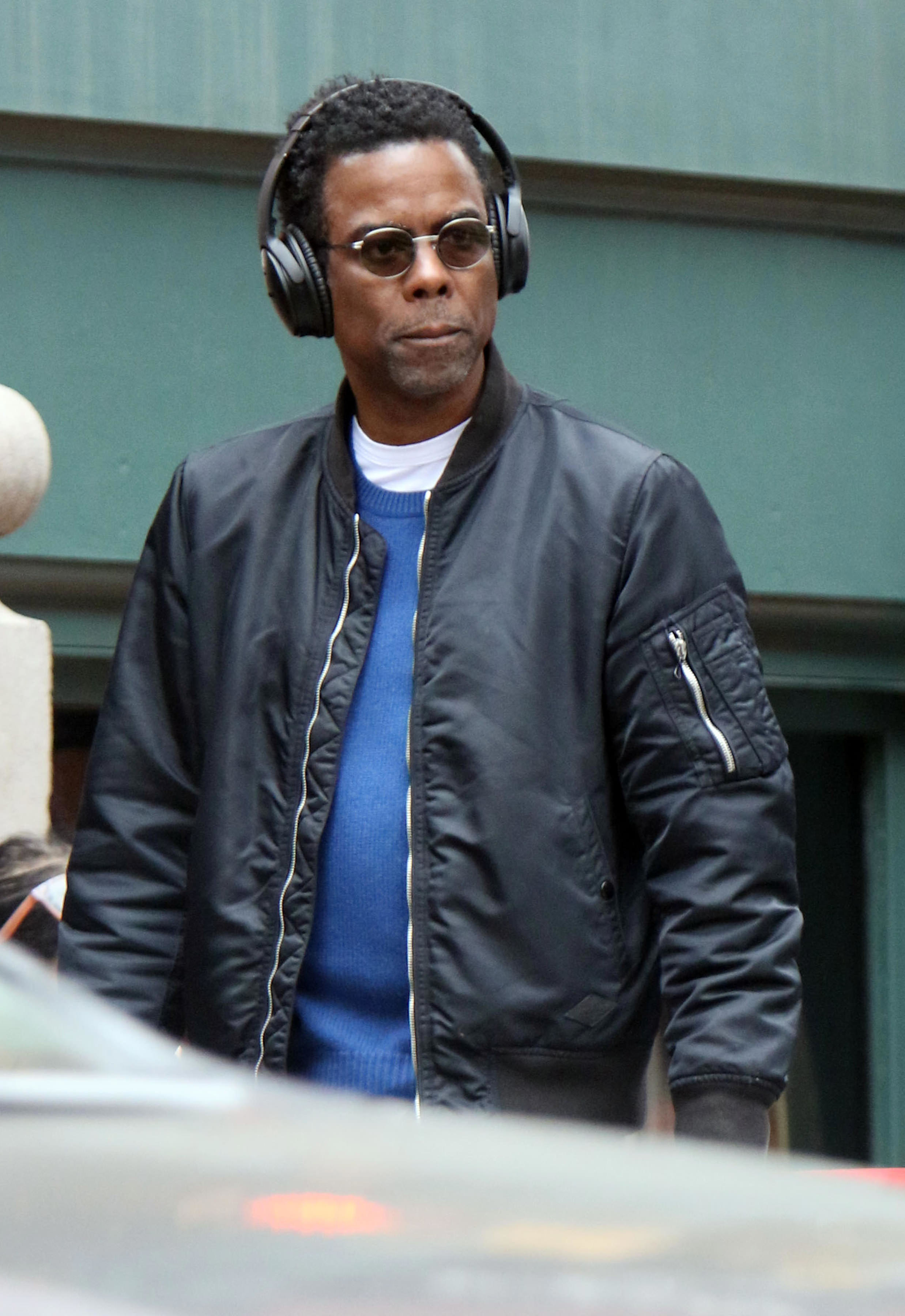 Will took home the Oscar for Best Lead Actor at the awards show this past March. He apologized for slapping Chris in a public statement shortly after the show, but was banned from the Oscars for 10 years by the Academy.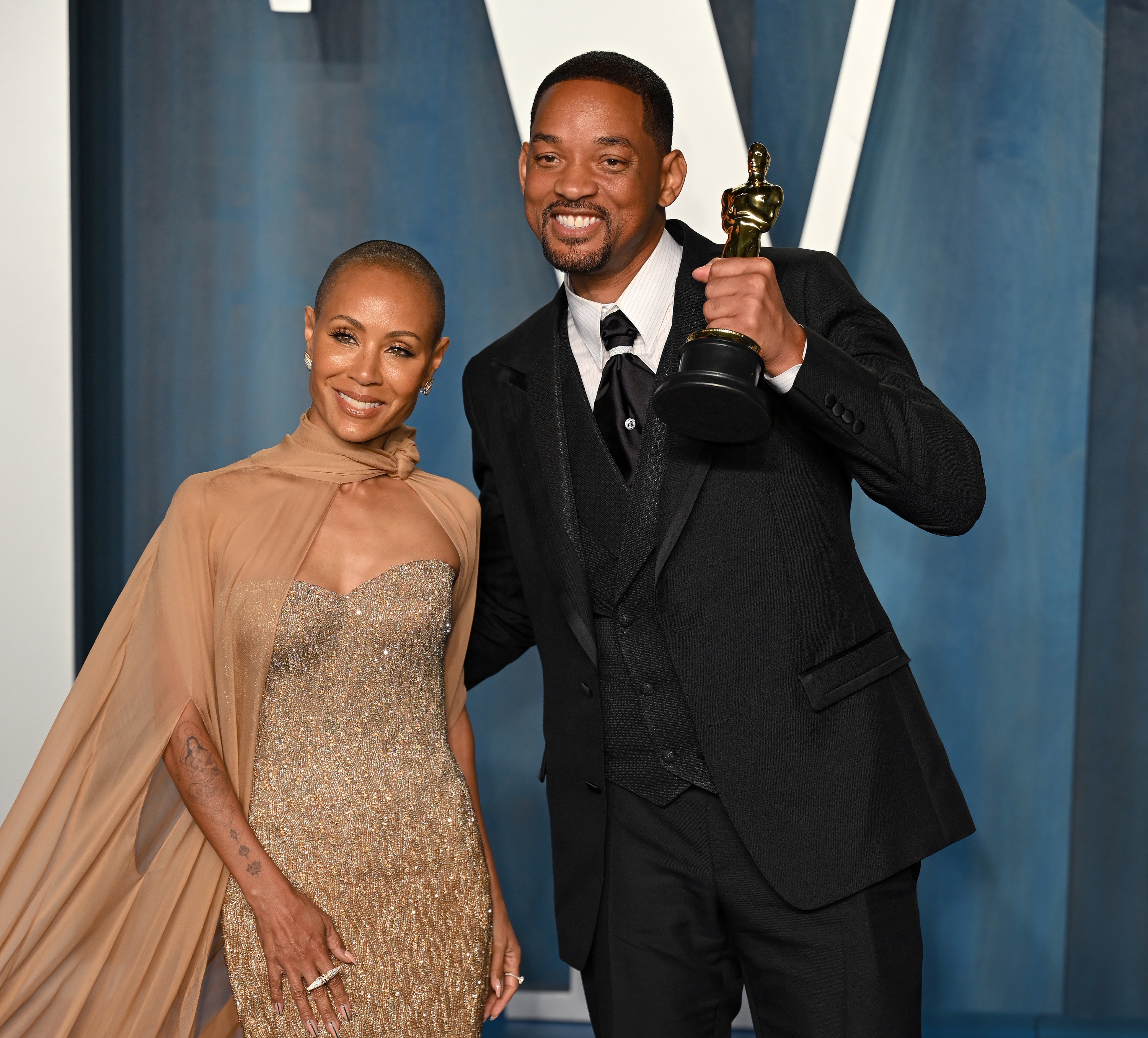 It was only a matter of time before Chris started cracking jokes about the Oscars slap. We're just glad everyone emerged from both on stage incidents unharmed.