Fancy footwear is occasionally worth the discomfort, but do you ever wonder how some celebrities navigate busy event schedules in heels without, you know, completely losing their minds? Blake Lively has a smart workaround technique that doesn't sacrifice sanity in the name of formal dress codes.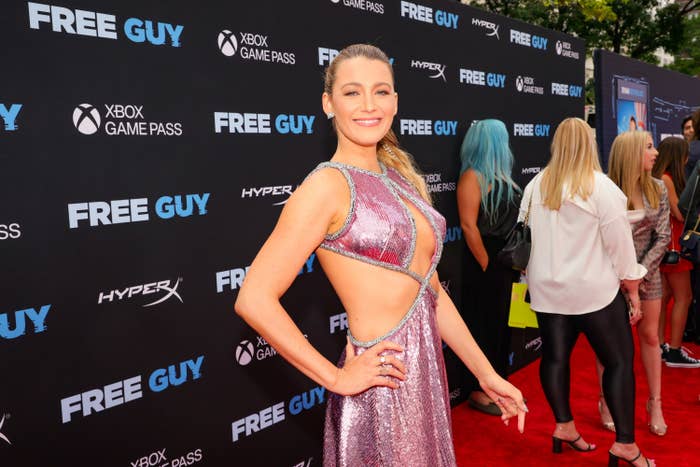 Her trick, apparently, is to scrap the heels altogether when necessary.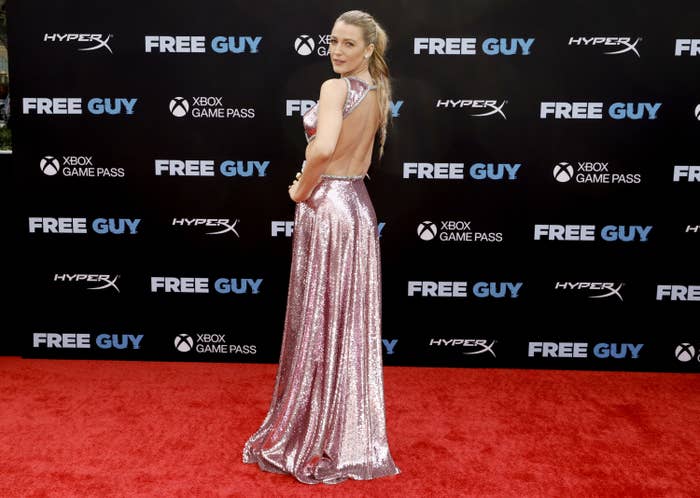 Take last night, for example. The actor attended a film premiere in New York City alongside her husband, Ryan Reynolds, which commemorated the debut of his new movie, Free Guy.
Blake appeared at the premiere event wearing a shimmery pink gown.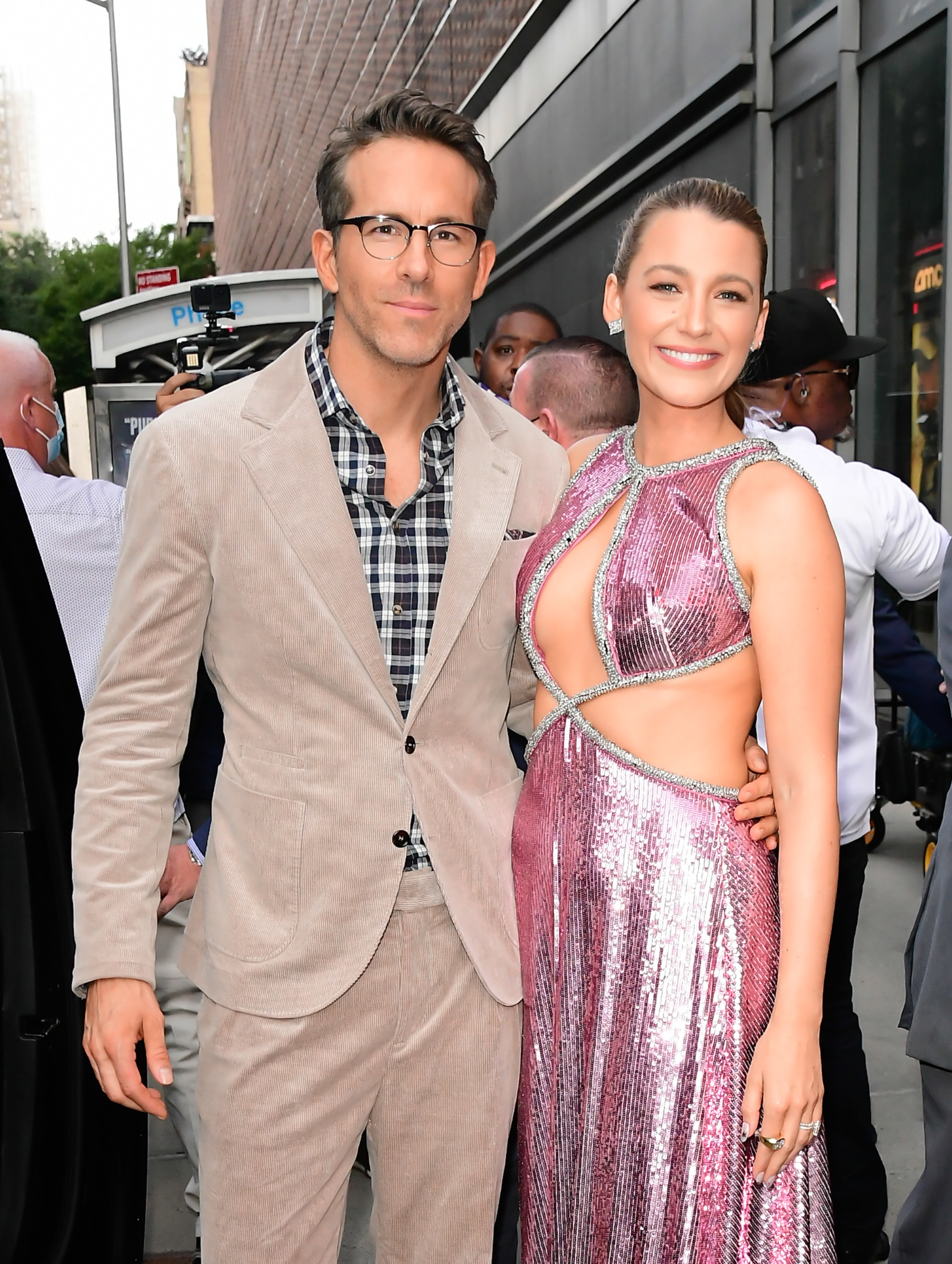 She nailed dozens of photo ops, posing for solo portraits on the red carpet, a couple of sweet shots with Ryan, and more group pictures with other members of the Free Guy cast.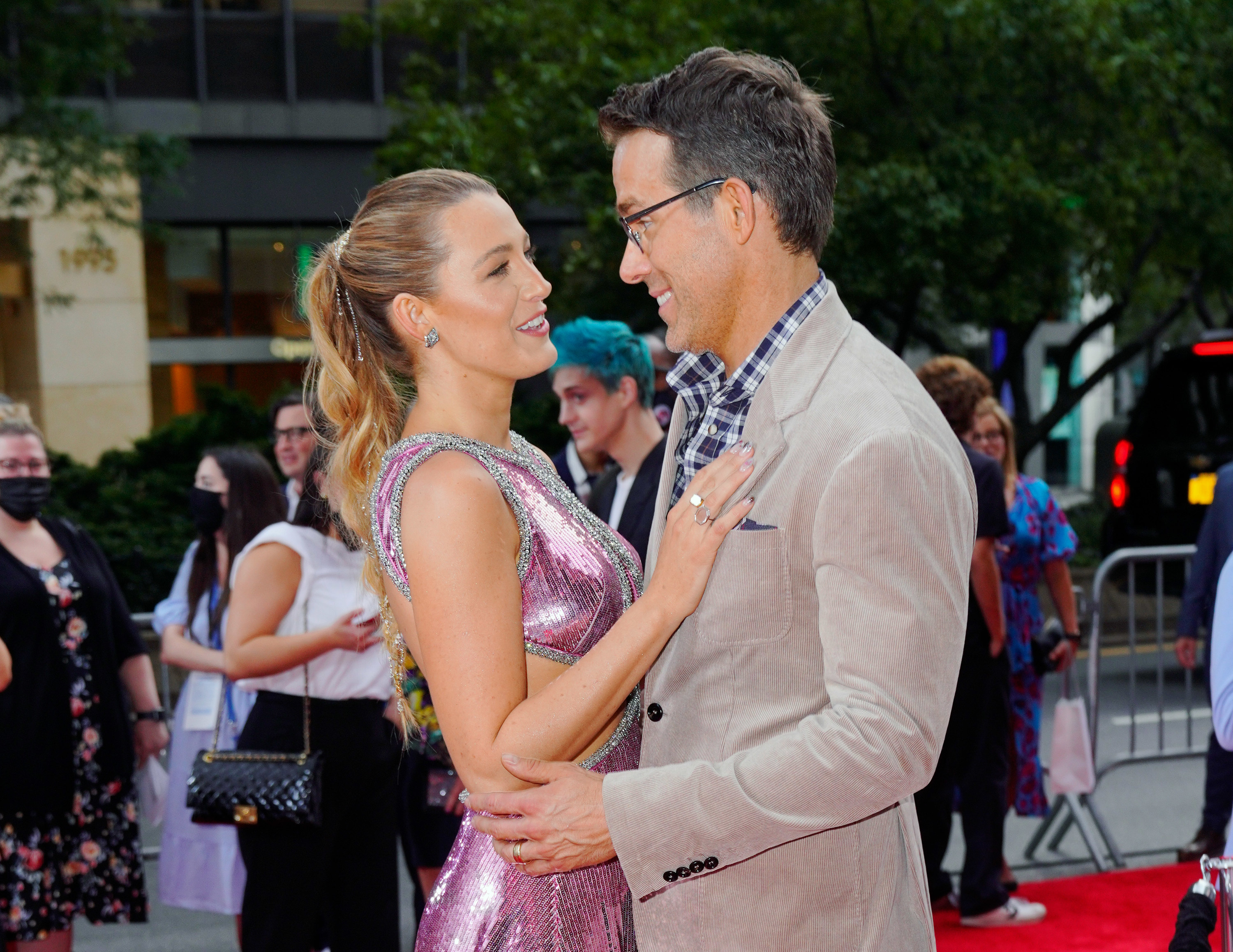 You'd probably never guess that beneath Blake's elegant evening attire was a pair of Converse sneakers, but she revealed later on that, in fact, she'd been serving A Cinderella Story vibes throughout the whole night.
In a photo taken inside a parking garage, which appeared on Blake's Instagram story yesterday, she lifted up the hem of her gown to reveal a set of white Converse high-tops.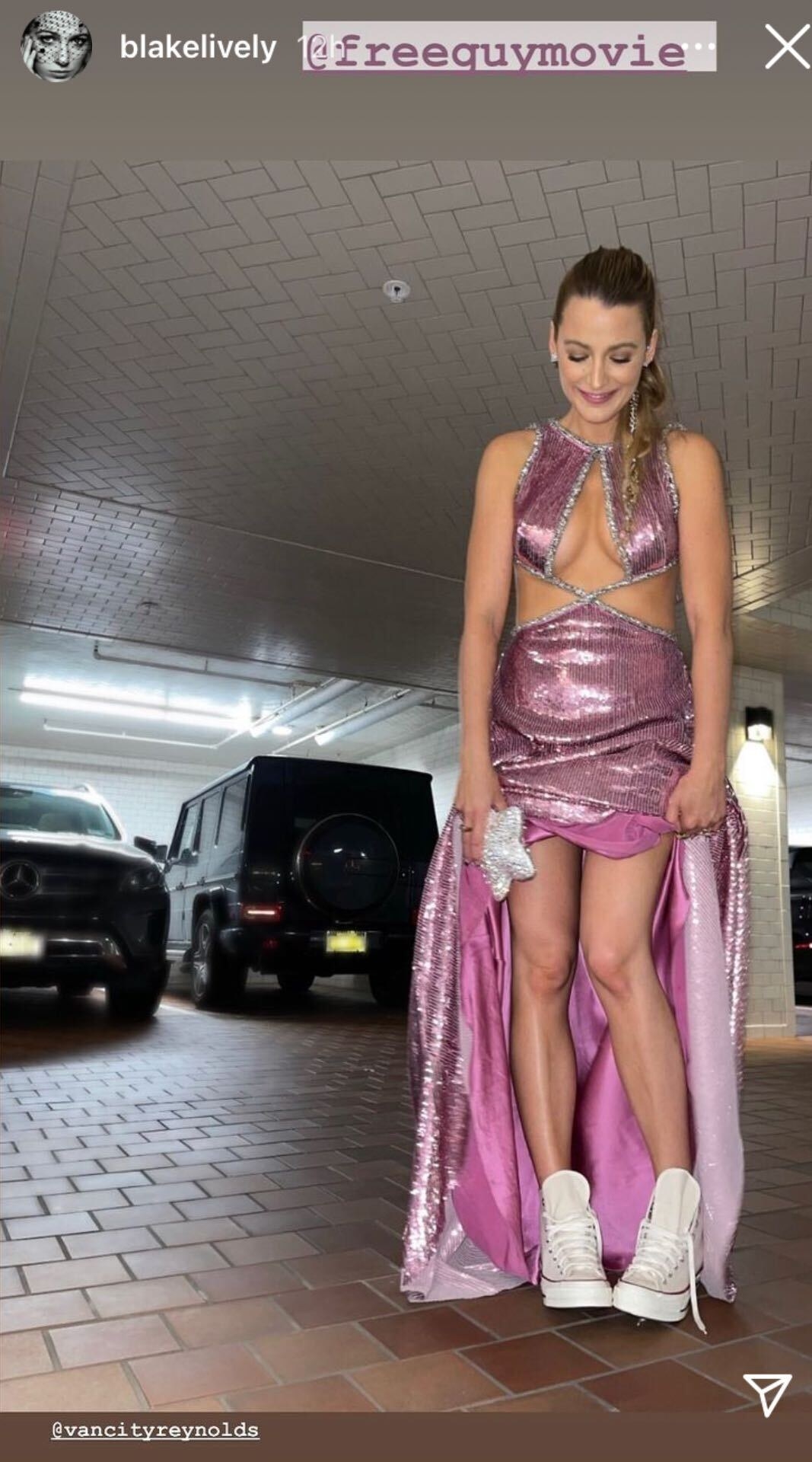 Blake showed off a few details from her premiere attire last night in additional Instagram story photos, including one that showed her bedazzled handbag and floral manicure up close.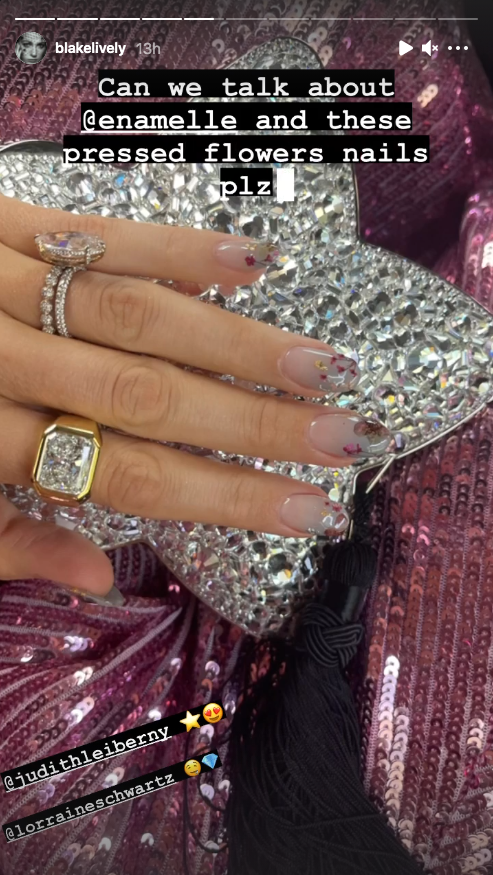 As wonderful as Blake and Ryan looked on the red carpet, neither half of the married couple took themselves too seriously last night. Ryan, for his part, used one of their pics together to troll his wife on social media.
What did you think of Blake's premiere ensemble? LMK in the comments below.