Billie Eilish sparked a flood of global attention when photos of her posing on the cover of British Vogue's June issue first debuted online.
The atmospheric portraits captured her in stylish, vintage boudoir-inspired attire, which the internet quickly obsessed over while pointing out noticeable differences between Billie's latest Vogue look and most others she'd worn before.
The 18-year-old Grammy winner commented on the responses to her cover shoot during a new Rolling Stone interview, where she set the record straight about her fashion choices and explained frankly that dressing in lingerie-eque garb doesn't represent any sort of personal or aesthetic "growth" from the darker, more oversized clothing she rocked previously. To interpret Billie's Vogue vibe as progress is weird and problematic, TBH, but some people apparently did, anyway.
"I saw a picture of me on the cover of Vogue [from] a couple of years ago with big, huge oversize clothes [next to] the picture of [the latest Vogue]. Then the caption was like, 'That's called growth,'" Billie told Rolling Stone.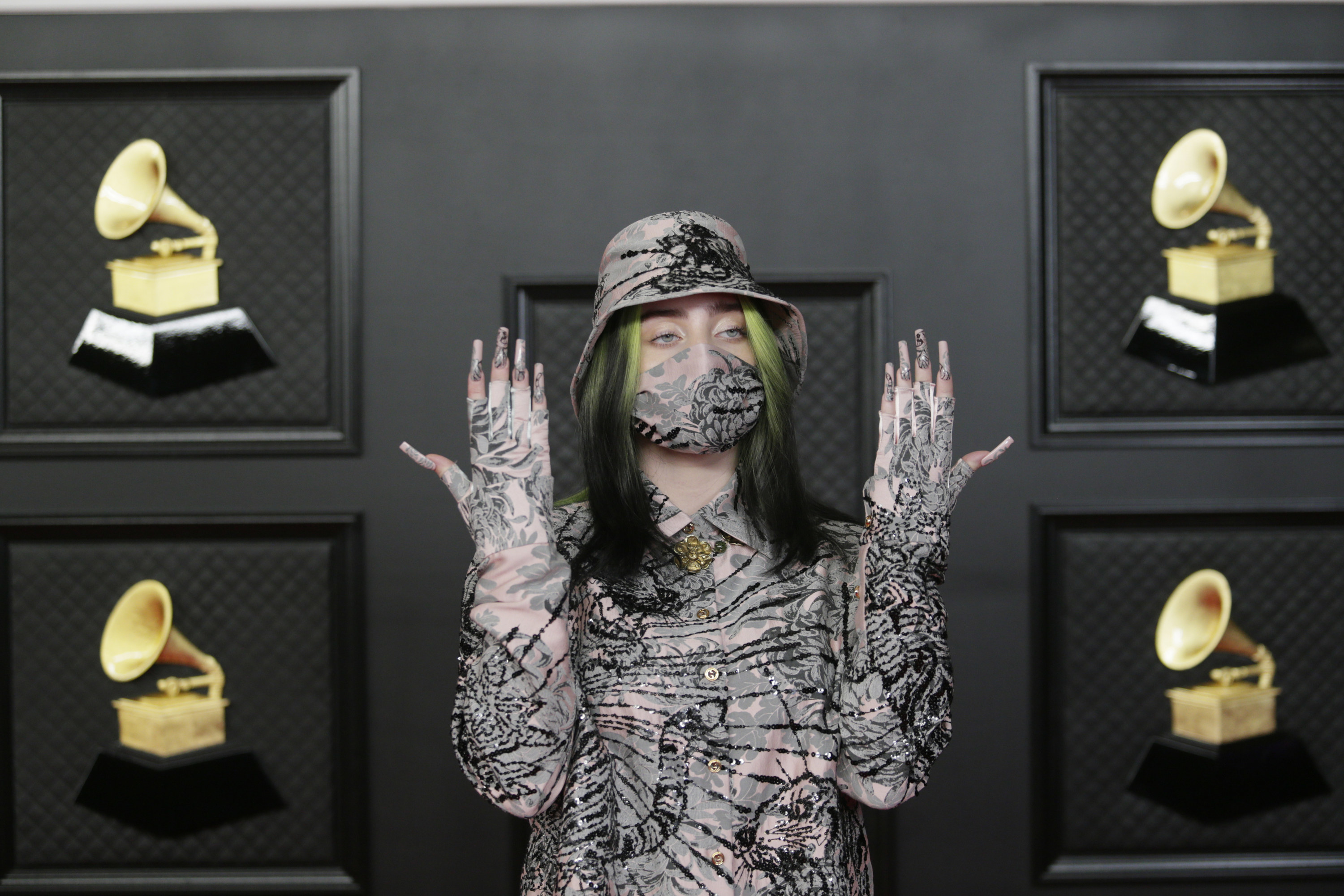 "I understand where they're coming from, but at the same time, I'm like, 'No, that's not OK,'" she continued. "'I'm not this now, and I didn't need to grow from that.'"
Billie's next album, Happier Than Ever, is due for release at the end of July.