When Amy Schumer had major surgery earlier this year as part of a treatment plan to manage endometriosis, she gave fans an honest look at her medical journey online. The actor and comedian did the same after undergoing a cosmetic procedure in the spring and again over the holiday weekend.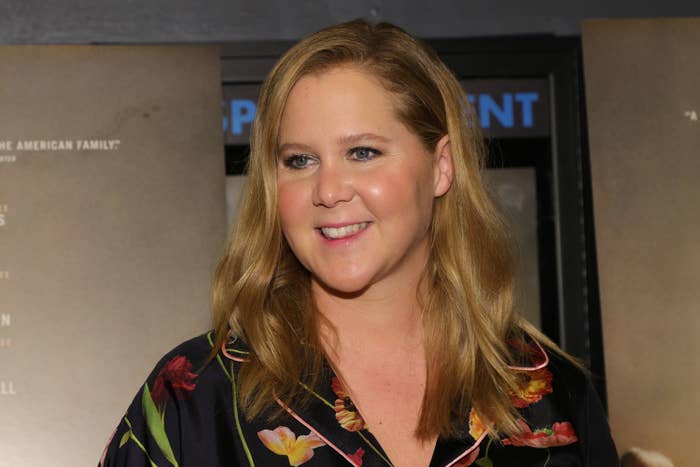 Those who follow Amy on social media may recall the candid Instagram video she posted in the midst of a CoolSculpting appointment last April.
We aren't sure exactly how she felt about that procedure's outcome, but the star did share her thoughts on another one yesterday.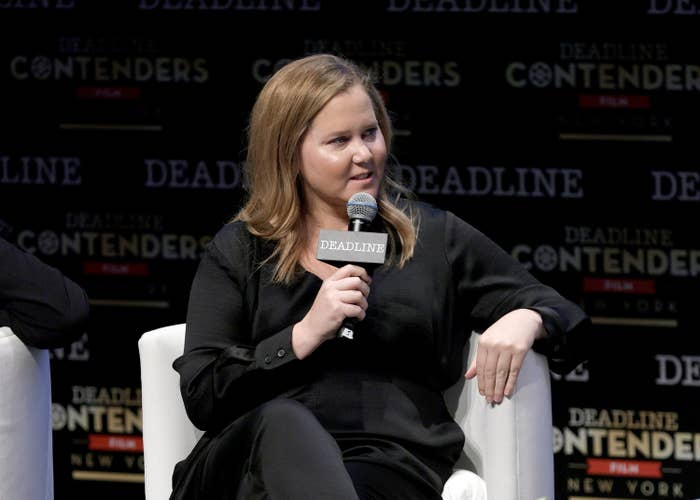 In her latest Instagram post, Amy explained that she recently opted for dermal fillers, which are injections meant to add volume to different areas of the face while lessening the appearance of lines.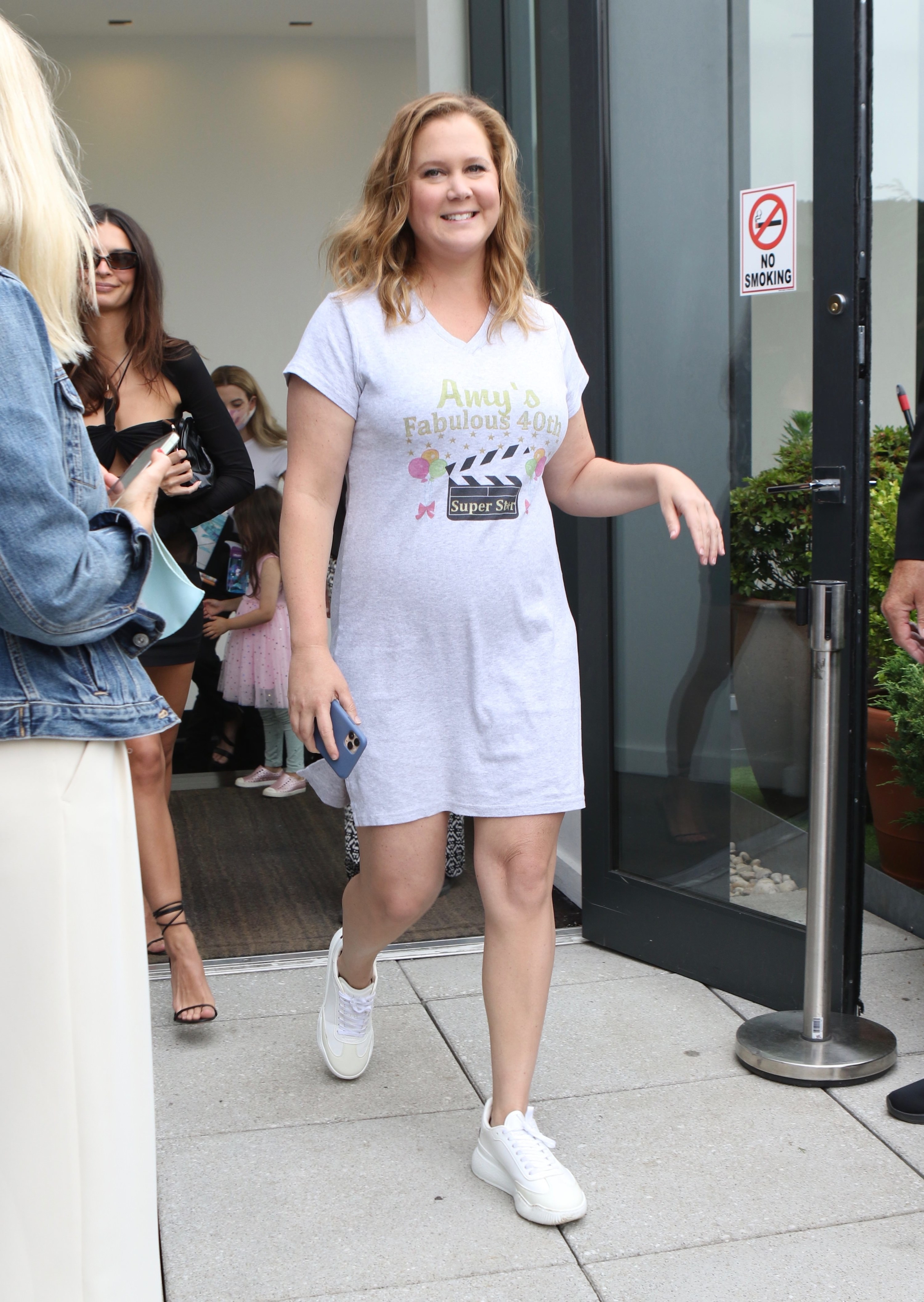 The results are usually temporary. But it sounds like Amy wasn't a fan of hers, so she decided to reverse the procedure.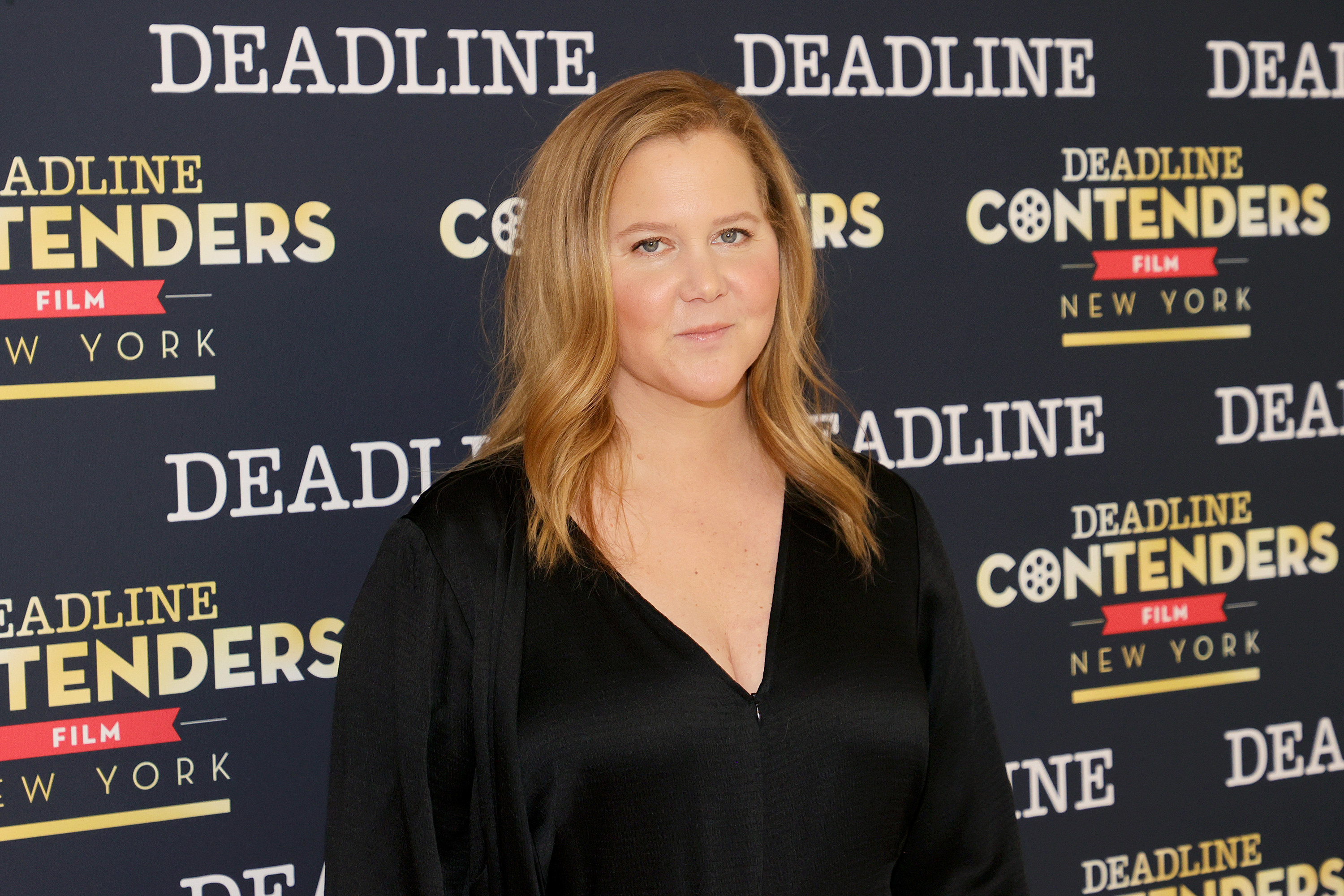 "I tried getting fillers. Turns out I was already full," she captioned a selfie taken inside what appeared to be a dermatologist's office. "Thank God you can dissolve them I looked like #malificent."
The photo showed Amy flashing a peace sign toward the camera and smiling through some kind of white foamy substance that covered both cheeks. Her dermatologist, Dr. LoGerfo, later explained that dissolving facial fillers is a "very simple and quick" process involving "hyaluronidase (an enzyme that breaks down hyaluronic acid)" administered via injection.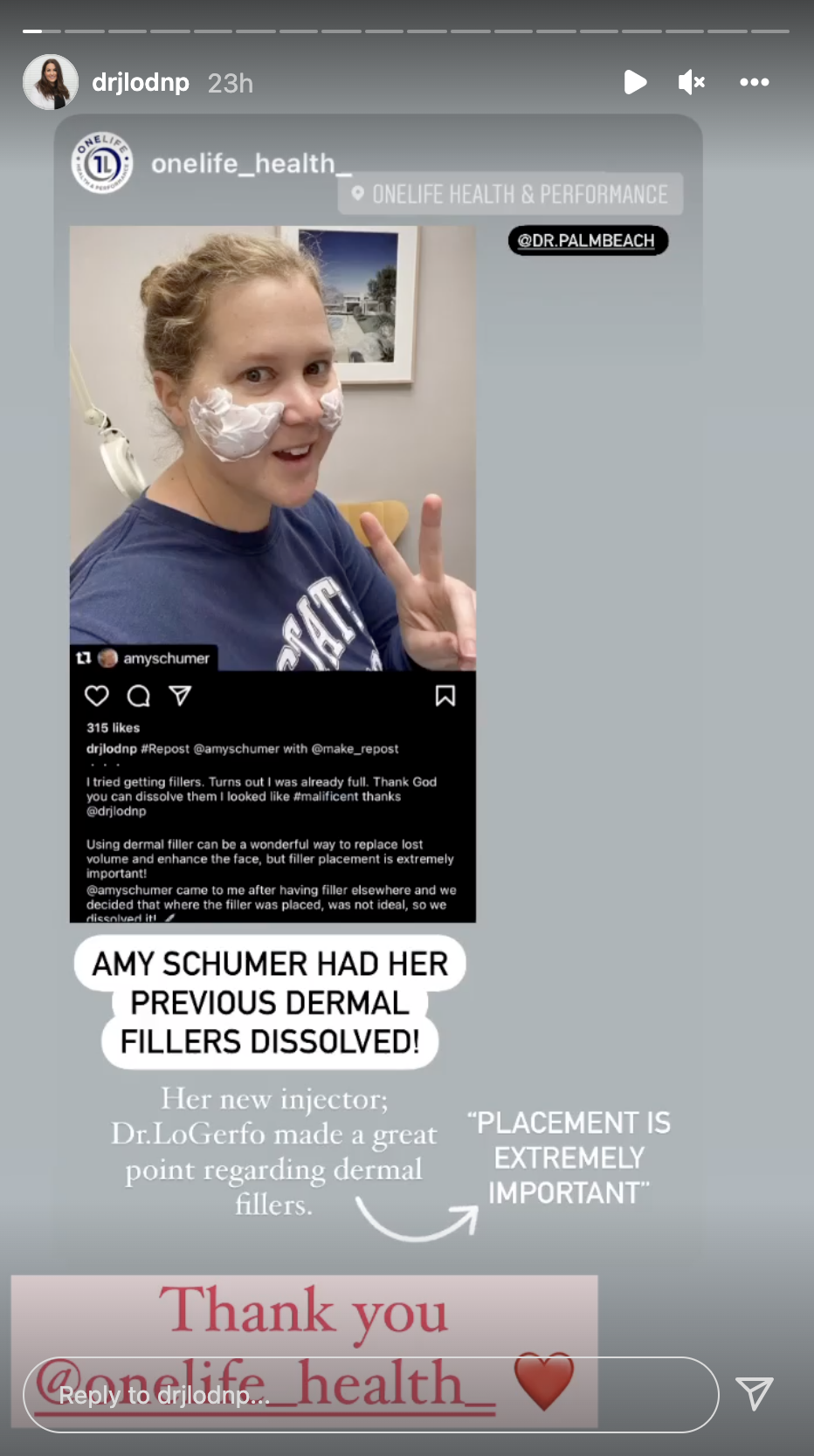 People took to the comments section of Amy's Instagram post with reactions to her life update. Many of them, including actor Isla Fisher, supported the star's decision to remove the fillers and pointed to her natural good looks, plus the fact that Hollywood reinforces social pressure to seek cosmetic enhancements with age.
"You are so beautiful!" Isla commented. "No fillers needed."