Zac Goldsmith Slammed By Tory Peer For Anti-Sadiq Khan Article Featuring 7/7 Bus
Sayeeda Warsi said: "This is not the Zac Goldsmith I know."
This is an article written by Zac Goldsmith, the Tory candidate for London mayor, about his Labour rival Sadiq Khan in the Mail on Sunday. It's illustrated with a photo of the bus destroyed in the 7 July 2005 London bombings.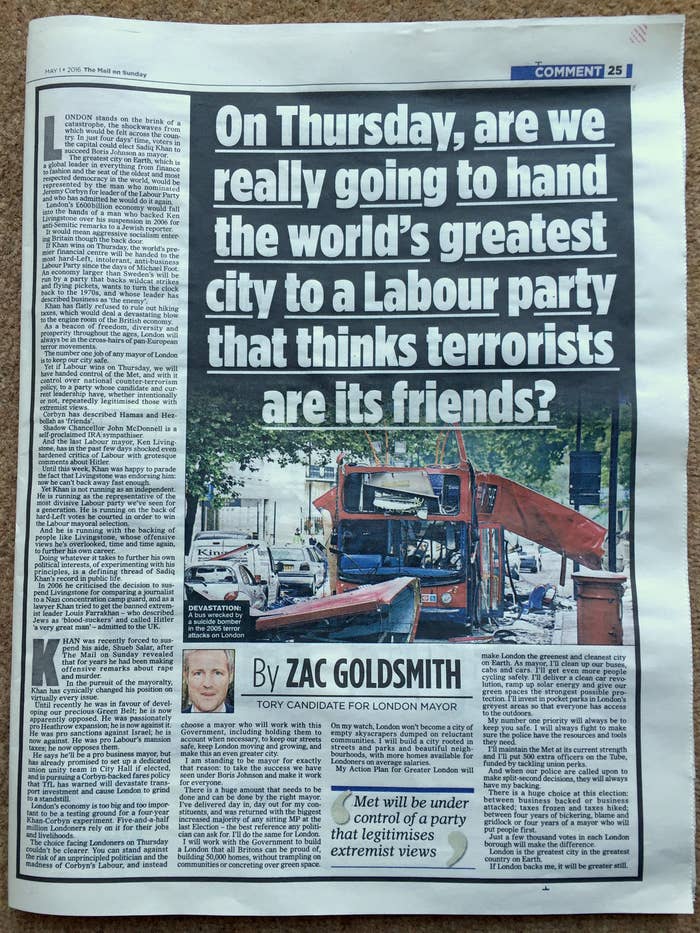 Ahead of the mayoral election on Thursday, the headline asks: "Are we really going to hand the world's greatest city to a Labour party that thinks terrorists are its friends?"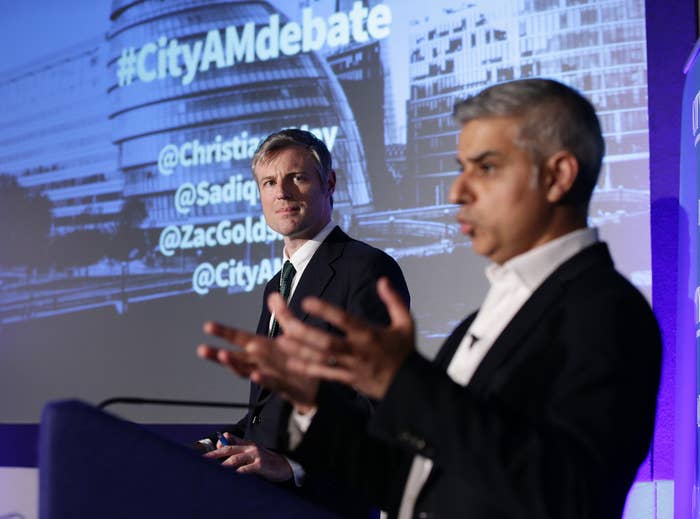 Baroness Sayeeda Warsi, a former co-chair of the Conservative party, has attacked the piece. She warned those running Goldsmith's campaign that they will "destroy Zac" rather than win the election.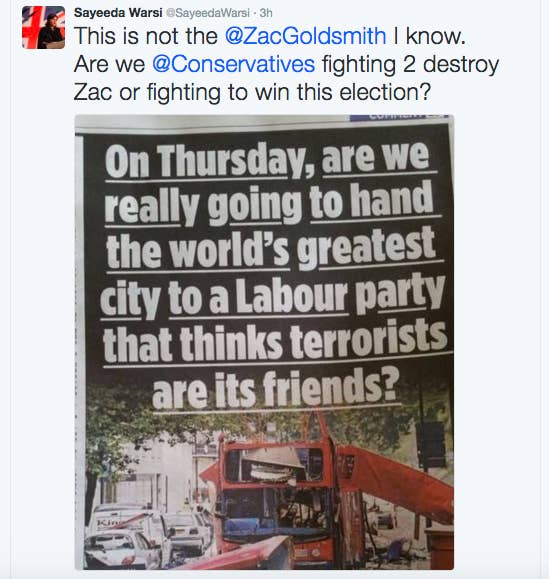 In the article, Goldsmith suggests Khan won't keep London safe because he has "repeatedly legitimised those with extremist views".
He writes:
The number one job of any mayor of London is to keep our city safe. Yet if Labour wins on Thursday, we will have handed control of the Met, and with it control over national counter-terrorism policy, to a party whose candidate and current leadership have, whether intentionally or not, repeatedly legitimised those with extremist views.
Later he adds:
...as a lawyer Khan tried to get the banned extremist leader Louis Farrakhan – who described Jews as 'blood-suckers' and called Hitler 'a very great man' – admitted to the UK. Khan was recently forced to suspend his aide, Shueb Salar, after The Mail on Sunday revealed that for years he had been making offensive remarks about rape and murder.
Khan tweeted his reaction to the article – urging voters to reject Goldsmith's "division and fear".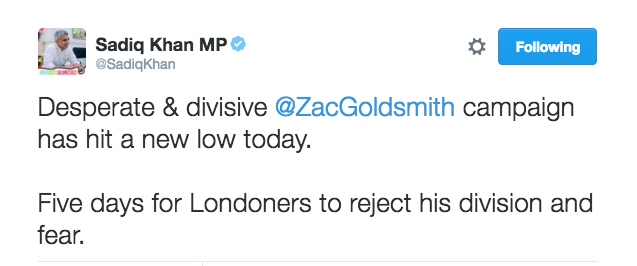 Labour frontbencher Jonathan Ashworth branded the article "offensive garbage".
BuzzFeed News understands that Goldsmith's team had no control over the photo that accompanied the article. We have asked the Mail on Sunday to comment.
On Sunday, Goldsmith was forced to deny he had resorted to "dog whistle" tactics in his mayoral campaign.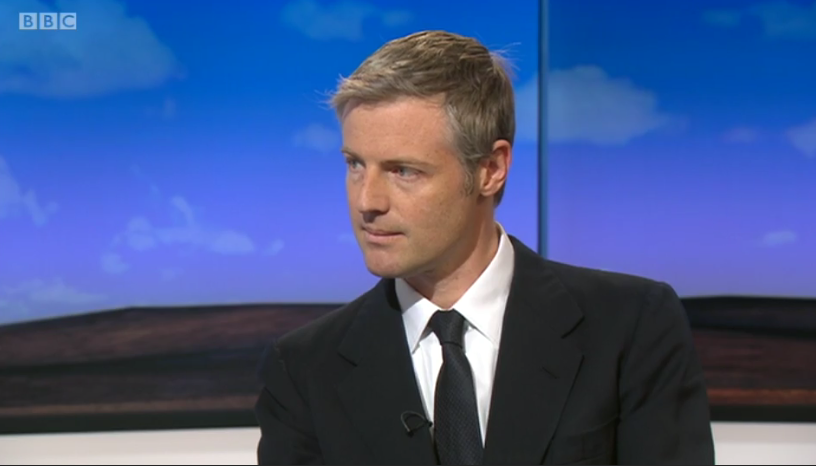 In a tense interview on BBC One's Daily Politics, Goldsmith was pressed on why he repeatedly linked Khan to extremism without any evidence.
He said: "When Jeremy Corbyn was standing for leadership, he was attacked by people like Yvette Cooper for having given legitimacy to people with extremist views, having shared platforms. And her view at the time was that you do not do that, these people should not have any association at all with the Labour party.
"That same question has been asked of Sadiq Khan whose links to extremists – I'm not saying he's extremist..."
He added: "There are many, many examples of Sadiq Khan having shared platforms with, having given oxygen to, having made apologies for, people who have extreme views.
"That is a legitimate question to ask, the idea that someone standing for mayor of London with a big security remit should expect those questions not to be asked... is completely wrong."