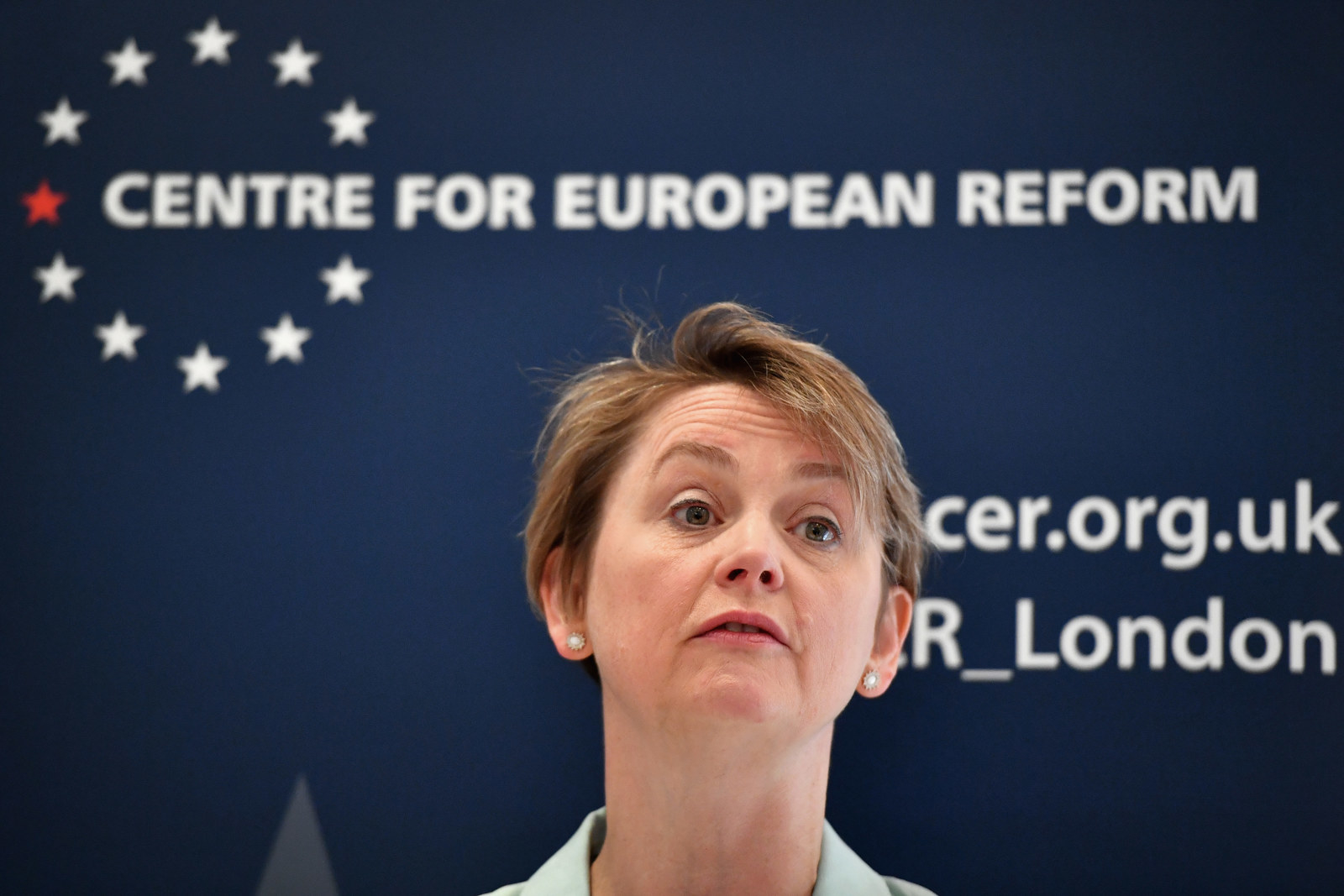 Senior Labour MP Yvette Cooper has called on Jeremy Corbyn to "stand down swiftly" as party leader – and refused to rule out her own leadership bid. Cooper said Corbyn would be letting down communities "who badly need a Labour government" if he failed to bow to pressure and resign.
Labour MPs were voting on a motion of no confidence in Corbyn on Tuesday after dozens of his shadow cabinet walked out en masse. Corbyn's team has said he is going nowhere after securing a landslide victory from members and supporters in last summer's contest, which saw Cooper forced into third place.
But in a no-holds-barred speech in Westminster, Cooper said Corbyn needed to go now for the sake of the party. "Jeremy would be letting down Labour voters and communities across the country who badly need a strong Labour voice right now, and who badly need a Labour government, if he drags this out any longer," she said.
"I hope he does the right thing in the party and stands down swiftly because we cannot drift and leave Boris Johnson, Theresa May, and Iain Duncan Smith to shape Britain's future."
Criticising Corbyn's performance during the EU referendum campaign, which saw Britain vote to leave last week, she said he had failed to show "any of the campaigning zeal our party needs in a tough fight".
And she warned: "He is losing us Labour support across the country – and particularly in the towns and coalfields that built the Labour movement in the first place."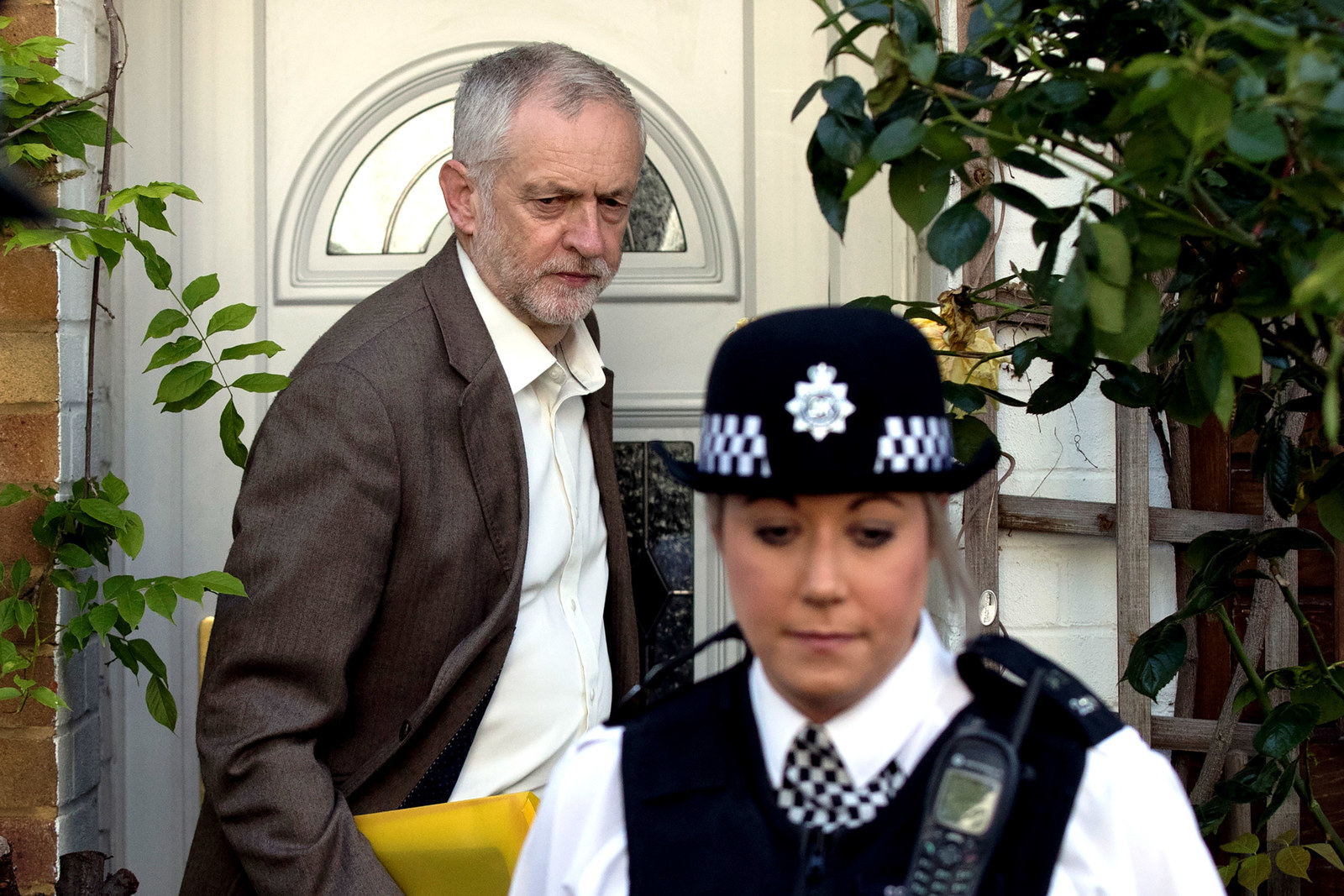 Cooper was asked whether she would consider standing again for the Labour leadership. She replied: "I'm not ruling anything out but I'm not standing here launching any campaign or candidacy.
"Because I think there is a much bigger issue here about what kind of country we should be, what politics should do, what the Labour party should do – whoever the leader is."
But she appeared to already be taking control, announcing that she had written to cabinet secretary Jeremy Heywood to ask for direct access to civil servants ahead of a likely general election.
"The leading Tory party contender has said he is considering an general election," she said. "The prime minister has accepted there may be a case for an early general election, that may be only four months away.
"I am therefore writing to Jeremy Heywood, the cabinet secretary, to ask him to trigger the process for access talks for opposition parties."
Cooper said Britain had been left "without a plan" – by the government, Leave campaigners, Tories, and Labour – in the wake of the Brexit vote.
She hit out at Boris Johnson, tipped as Cameron's successor, for being "deeply dishonest during the campaign" and "playing on people's anxiety" about immigration.
And she said David Cameron "ought to be doing far more than he is" in preparing Britain for leaving the EU. "The idea that he's just handing it over to Oliver Letwin, I just think it's a joke," she said, referring to the "Brexit unit" announced on Monday.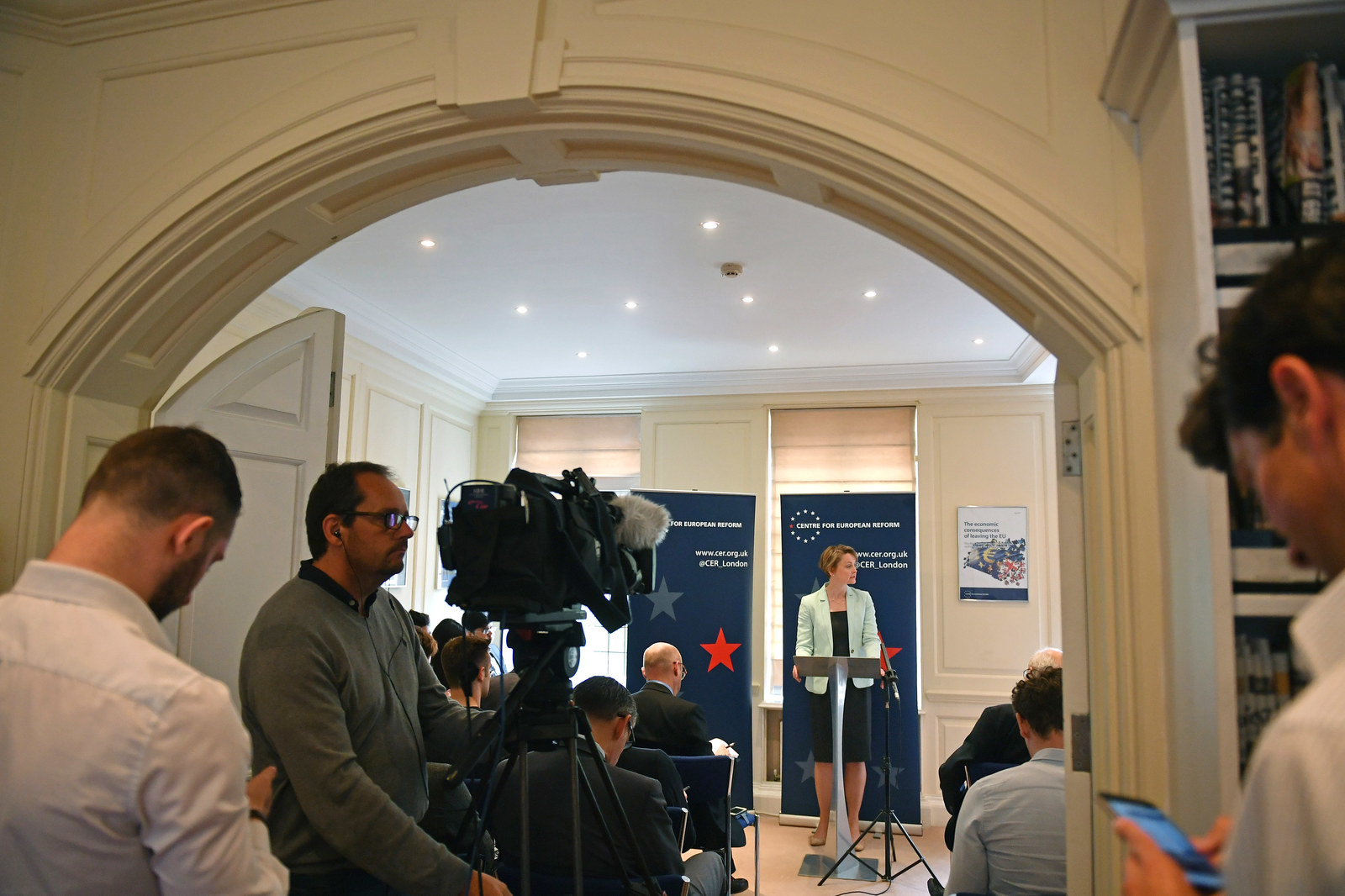 Cooper said she wanted to see net migration come down and there needed to be reform of free movement within the EU.
She called for the creation of a "national commission on immigration", drawing together faith leaders, community leaders, trade unions, and employers. The group would consider border controls, employment rules, and community cohesion, she said.
"We need international talent and ideas – but we also need a system that is fair and has public consent," she said. "Or the divisions will grow and extremists will be able to exploit them."