Younger People Just Aren't As Interested In The EU Referendum As Older Voters
New research shows younger people don't care as much about the 23 June vote. But campaigners told BuzzFeed News they just weren't being given enough information.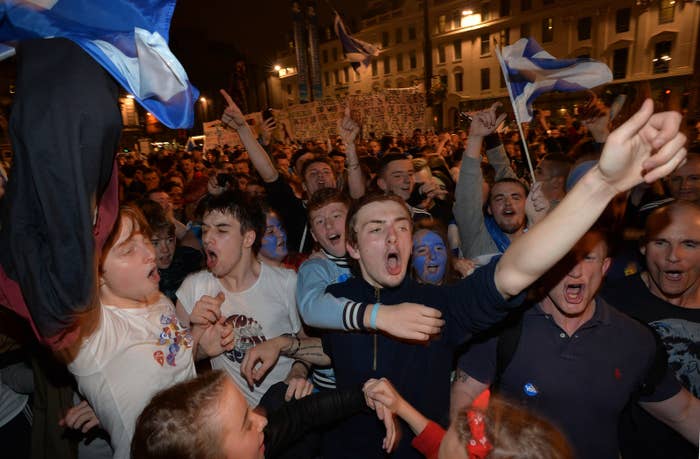 Young people are far less likely to cast a vote in the upcoming EU referendum than older voters, according to new research.
Pro-EU campaigners are desperately trying to encourage younger people to engage in the referendum because they are more likely to lean towards Britain staying in the EU.
But the debate has failed to capture the imagination of large swathes of the young, according to two polls released on Sunday.
An Opinium survey for The Observer found that just 52% of 18–34-year-olds would "definitely" vote in the EU referendum, compared to 81% of over-55s.
Meanwhile polling by BMG Research for the Electoral Reform Society found that only 21% of 18–24-year-olds are "very interested" in the referendum, compared to 47% of over-65s.
The build-up feels very different to that of Scotland's independence referendum in 2014, when young people became passionately involved with the issues on both sides of the debate.
The EU referendum on 23 June is the first opportunity in 41 years for British voters to decide whether Britain should be a member of the European Union.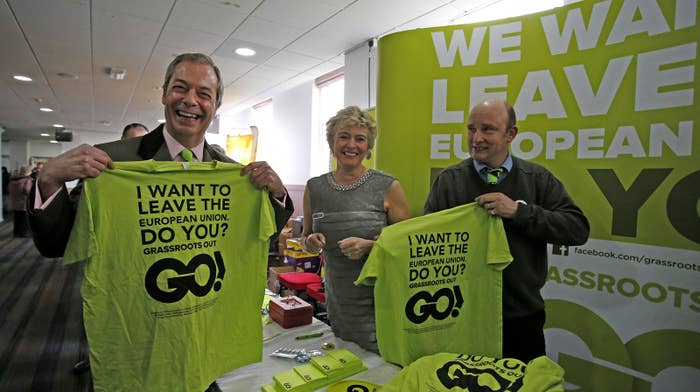 Michael Sani, chief executive of democracy campaign group Bite the Ballot, said it was wrong to say that young people are apathetic about the EU.
He told BuzzFeed News: "I think you can only label people apathetic when you give them all the information they need to know and they still say, 'Actually this isn't for me.' And that doesn't seem to have happened.
"We're crying out for some good information to be able to make informed decisions and it's not flowing at the moment. And it is frustrating, terribly frustrating, for young people because whatever impact comes from this decision, they're going to be most affected – purely because they'll live longer with it.
"The EU needs to be made to feel real for them. They need to be told the direct impact on their lives, their community, and hopefully that will spur them on to play a role.
"Scotland was so different, really, because I think any decision you made there was a clear outcome. Young people, they were engaged, all sides made an obvious effort to engage them, and with this referendum I don't think there has been enough fact rather than fear."

The Electoral Reform Society research found that 56% of young people said they would be more likely to vote if they had more information, compared to 39% of people of all ages.
Chief executive Katie Ghose said: "We need to do everything we can to make sure everyone is involved in this huge democratic decision, which will affect all of us. The campaigns and the media clearly need to reach out far wider in targeting a wider range of the public – from young people to economically marginalised groups.
"It seems like young people haven't been engaged in a debate which has so far focused on personalities rather than the real issues which affect them."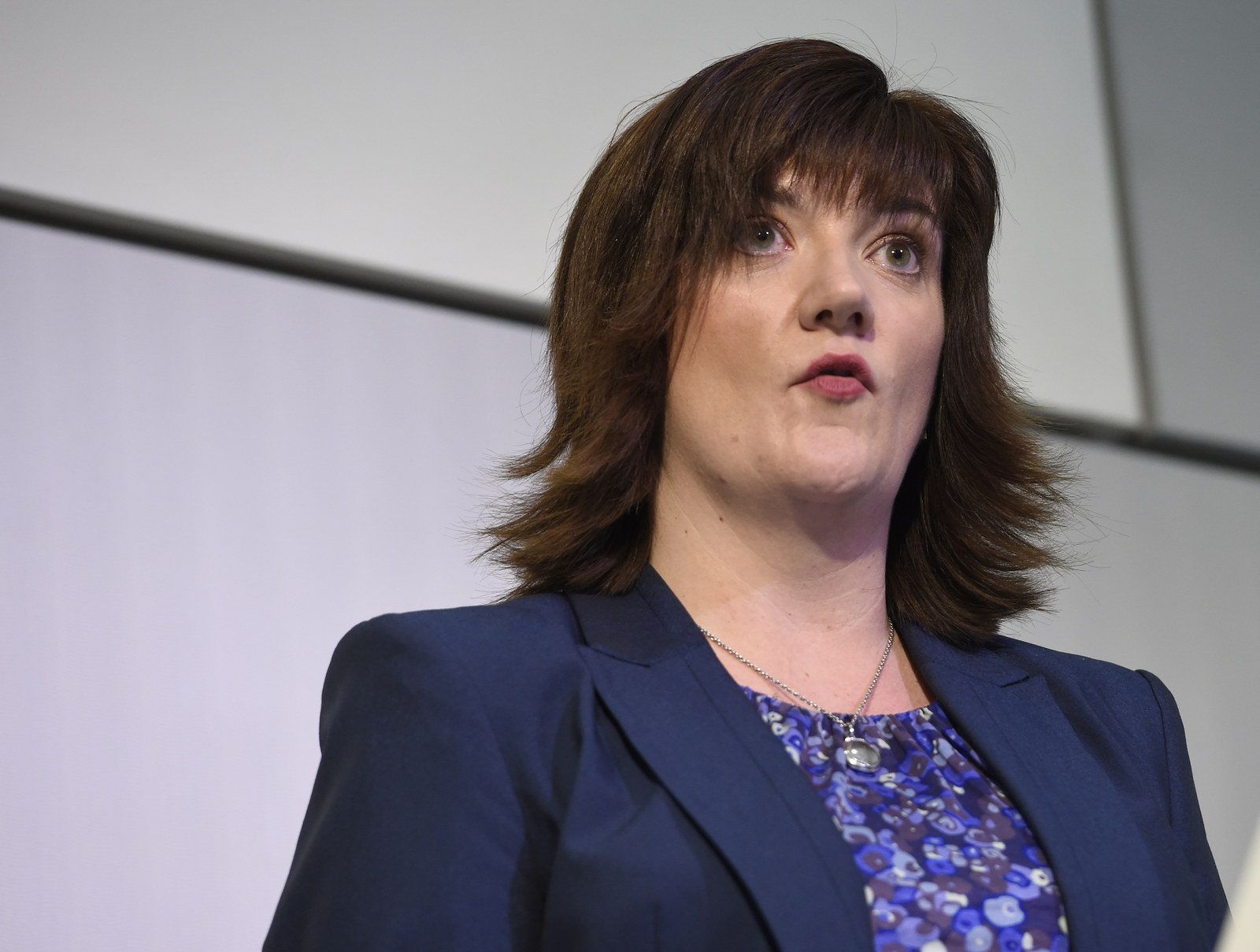 Last week education secretary Nicky Morgan, a staunch pro-EU campaigner, made an appeal to young people to make sure their voices are heard. The speech was seen as a sign of growing concern in the Remain camp that low turnout among the young could scupper its chances of victory.
But Sani told us Morgan hadn't done enough to make sure that young people were being educated about voter registration and the importance of politics in general.
"Nicky Morgan, put your money where your mouth is and make sure voter registration is in the education system," he said. "To me, talk is cheap. What we need is a meaningful political education so people know local, national, global issues.
"At the moment if you're not fortunate to have parents that are going to engage you then you can bumble through and never really be engaged."

He also hit out at MPs for blocking a move to allow 16- and 17-year-olds to vote in the EU referendum. "It would have sent a strong signal to say, 'This is a decision that directly affects you, it's going to affect you for the rest of your life, so be part of it,'" he said.