David Cameron's Own MPs Accuse Him Of "Scaremongering" Over The EU
The PM reckons "thousands" of migrants will decamp from Calais to Kent if the UK leaves the EU.
David Cameron has come under attack from his own MPs over claims that migrant camps will move from France to England if the UK leaves the EU.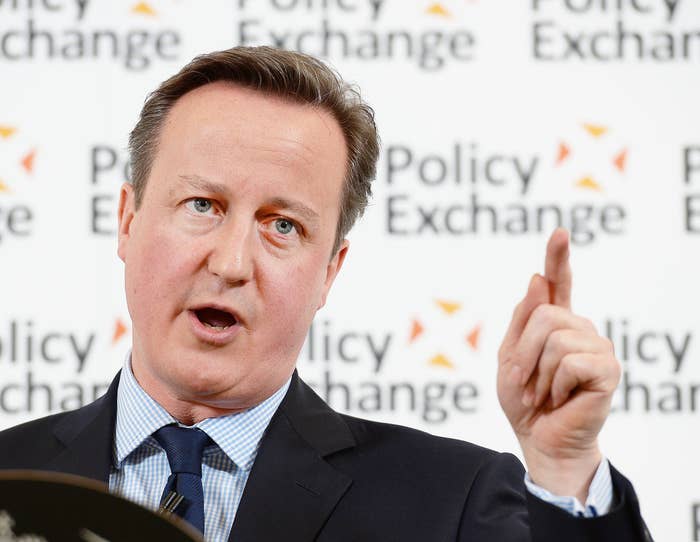 The prime minister reckons that Brexit could spell the end of a deal that allows British border guards to check passports in France.
Scrapping this agreement – known as the 2003 "Le Touquet treaty" – would mean that migrants wouldn't have their passports checked until they reach Britain.
That could lead to the 5,000 migrants in the sprawling "Jungle" camp in Calais simply pitching up in the southeast of England, the PM's spokesman warned.
He said: "Should the UK leave the EU, there is no guarantee that those controls would remain in place – and if those controls weren't in place, then there would be nothing to stop thousands of people crossing the Channel overnight and arriving in Kent and claiming asylum."
But Eurosceptic Tory MPs pointed out that the deal with France is a bilateral treaty – and has nothing to do with the UK's EU membership.
The EU debate is getting more fractious ahead of an in-out referendum that is now widely expected on 23 June. Cameron is hoping to secure agreement on reforms to the bloc at a Brussels summit on 18 February, but many MPs don't believe the changes go far enough.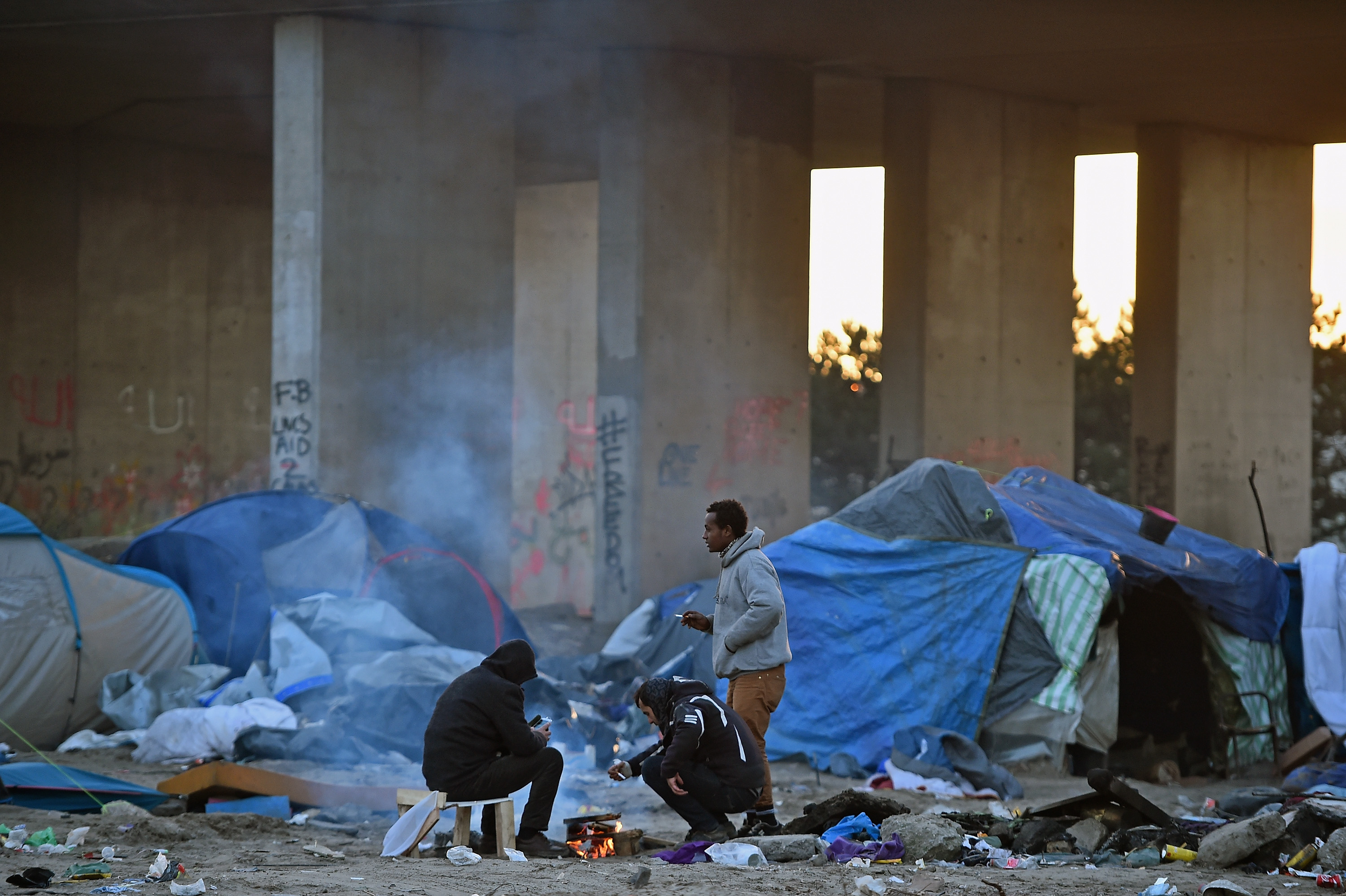 To make matters worse, Cameron has ordered his ministers not to campaign for either side of the referendum until the deal is done.
Cabinet ministers Chris Grayling, Iain Duncan Smith, and Theresa Villiers are among those expected to join the Leave campaign. But so far they have been banned from speaking out, probably until 19 February.
Many Tory backbenchers are now furious that "Outers" are being gagged while Downing Street continually pushes out arguments to stay in the EU.
Tory MP Sarah Wollaston told BuzzFeed News that Number 10 was increasingly nervous that Britain will vote to leave.
Wollaston, chair of the health committee, said: "To use this vision that there'll be 7,000 people parked at Dover I think is just scaremongering in my view. I think there's a nervousness about the polls and I think they recognise this is something that does resonate with the public."
She said Cameron had come up with a "disappointing deal", adding: "Is this the very best we can get at a time there's a serious risk we could vote to leave?
"What is the realistic chance of any meaningful reform down the line? The deal isn't going to get any better than the one on the cards, in fact it could be further watered down."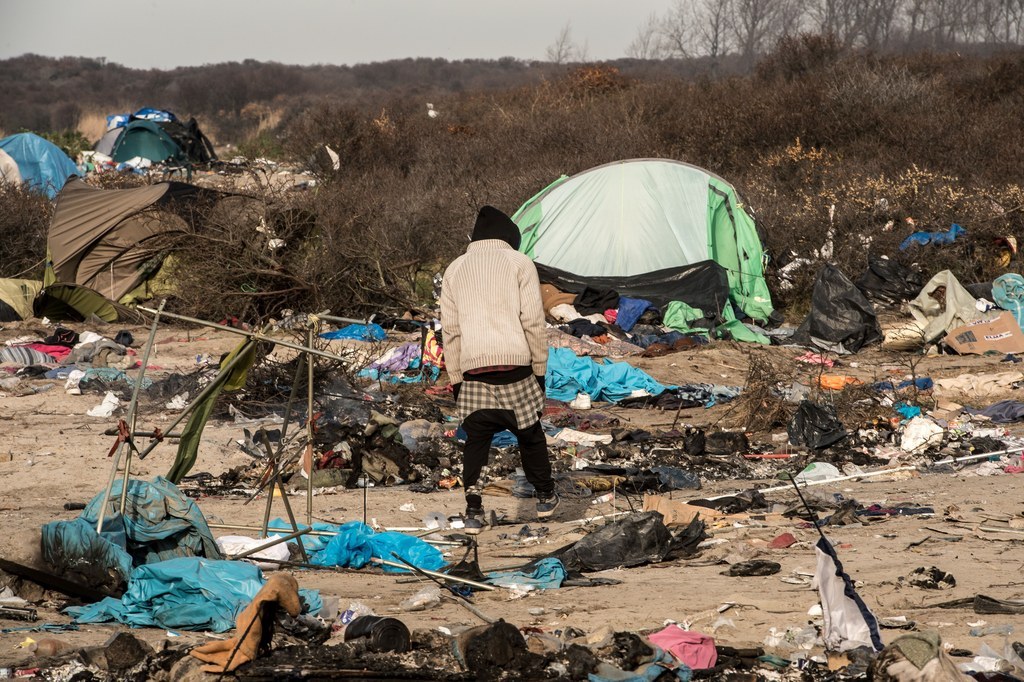 A source close to a Tory minister said Downing Street had got themselves in a mess over the argument of border control.
"It seems a bit mad to raise the spectre of thousands of scary people wanting to come here, when there are no plans to take control of our borders and no intention of questioning the freedom of movement principle," they told BuzzFeed News.
And former cabinet minister Liam Fox didn't hold back.
He was joined by Tory MP Steve Baker, chair of the Conservatives for Britain group, which is campaigning to leave the EU.
"I'm disappointed the Number 10 team is now openly co-operating with the pro-EU BSE [Britain Stronger in Europe] campaign's Project Fear, which the PM rejected on Wednesday," Baker said. "I hope the PM will step in to restore neutrality."
Tory MP Bernard Jenkin added: "Why on earth would the PM allow refugee camps in Kent? It would be a very strange thing to do. I cannot believe this is his policy. I think he is just trying to scare people."
Tory MP Stewart Jackson accused Downing Street of breaching "collective responsibility" rules.
And David Davis, the ex-shadow home secretary, said it was just "desperate scaremongering".
Safe to say, UKIP leader Nigel Farage didn't think much of it either.