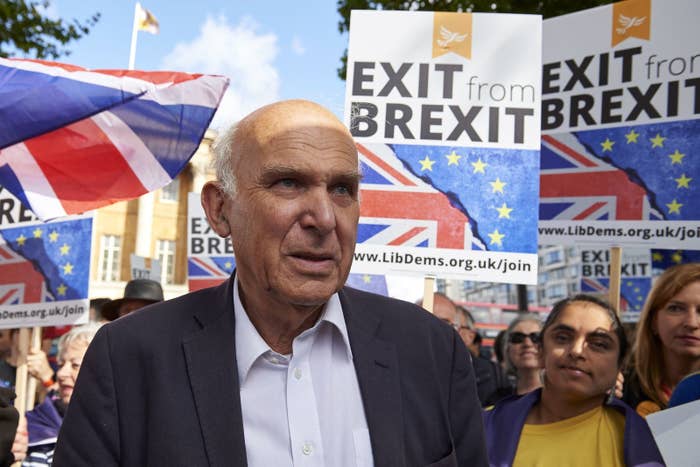 Sir Vince Cable is in a buoyant mood. As the new leader of the Liberal Democrats, he's about to preside over what he claims will be their biggest party conference in recent times.
A great many attendees will be under-35s who flocked to the Lib Dems last summer after Britain voted to leave the European Union, he says. And he's confident he can win over a fresh wave of young voters who were once die-hard Jeremy Corbyn fans.

"A lot of people who followed Jeremy Corbyn, they've already been let down on tuition fees by [him] making outrageous promises, and they're already being let down on Europe," Cable says, referring to claims in July that the Labour leader had rowed back on a promise on to cancel all student debt. (Corbyn has denied ever promising to do so.)
"There is a pent-up frustration among younger people that their concerns are not properly being taken account of," Cable says.
There is no hint of irony in Cable's comments, despite the fact that he served in the coalition government when tuition fees were tripled to over £9,000 a year in 2010, breaking a Lib Dem manifesto pledge to oppose any rise.

We meet in Cable's office in Westminster's Portcullis House where he is attempting to consume an egg sandwich as politely as he can between questions.
Cable, 74, says he never expected to become party leader at this point in his life, let alone become an MP again so soon after losing his seat in 2015. He won back his long-held Twickenham constituency in Theresa May's ill-advised snap election earlier this year after a two-year hiatus of writing books, lecturing at universities, and twirling around ballrooms across the country.
But he was one of just 12 Lib Dems to win seats as the party slumped to a dismal 7.4% vote share, the apparent surge in support from Remainers after the EU referendum having simply failed to translate into votes. So now it's back to the drawing board, as Cable admits mistakes were made during the election campaign and tries to put together a new offering for voters. Can he rebrand the Lib Dems as the party of young people? "I wouldn't regard that as out of the question, actually," he says.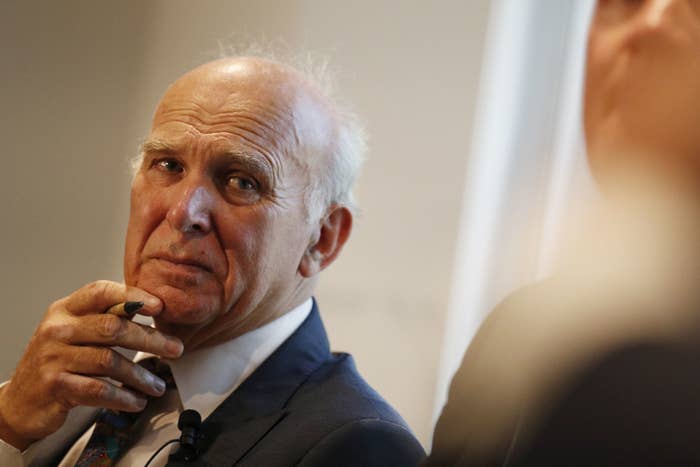 Cable points to his recent work with the National Union of Students on the future of further education. "I found it a very comfortable experience and I would like the Lib Dems to be very much on that issue," he says.
He's convinced the party can attract more young people, pointing to Britain's deep "intergenerational divide" – on housing, education, and Brexit – as a major focus for his party. "I happen to be on the older end, but I do identify with young people – I've got grandchildren so I'm interested in their future," he says.
"There's been an absolute collapse in the percentage of young people buying their own homes. For my generation it was a rite of passage really – you know, mid-twenties you get married, start to have children, you buy a house. And now it's not possible unless you have the Bank of Mum and Dad. So we need a radical set of policies around housing."
His biggest bugbear is rich people snapping up houses for investment purposes, whether it's foreign buyers in central London or second-home owners in the countryside. This needs to be discouraged with "very tough taxation policies", he says. And councils and housing associations need to be allowed to build more homes.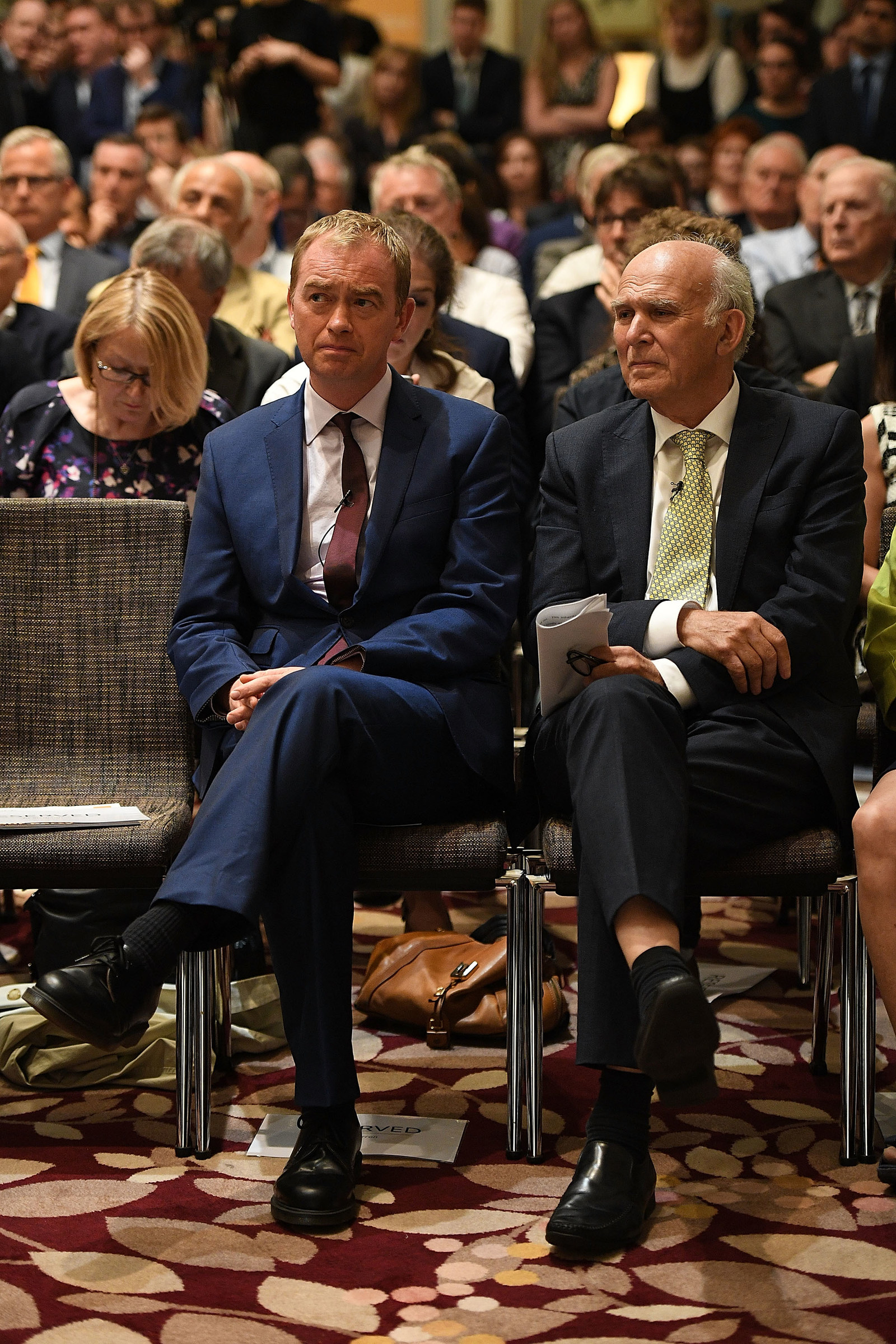 Cable says a "very, very high percentage of younger members" joined the Lib Dems as a direct result of the Brexit vote. "So the party is very charged up on the issue."
The Lib Dems are demanding another referendum at the end of Brexit negotiations, to determine whether people still want to leave the EU based on the deal secured by the government. But, Cable says, it was wrong for the party to ever call this a "second referendum".

Distancing himself firmly from his predecessor, Tim Farron, he says: "I think to be frank it didn't play well in the general election – I think people didn't understand what we were trying to say. This was our fault, of course. It came across to people as rerunning the last one, which is not what it's about.
"So the way I now express it is as a first referendum on the facts, on the evidence, what we will know at the end of the negotiation is the likely path forward. And there's a choice: Do you press on even if it looks highly uncertain or dangerous, or do you have an exit from Brexit?"
Cable says that while he respects the result of the EU referendum (in which 52% of the vote went to Leave, 48% to Remain), "a whole lot of things should have been done differently". He says the most serious omission was that 16- and 17-year-olds weren't allowed to vote. "I think that was terrible."
Earlier this year he declared that Brexit might never happen. Does he still believe that? "I wouldn't say it's probable, but it's certainly possible that it may never happen," he says. "Because the process is so unbelievably complicated and the government clearly is horribly unprepared for these negotiations."
This is not a personal criticism of Brexit secretary David Davis – "actually I rather like him, and we have common ground on civil liberties and we wrote a report together on the banking crisis" – but rather the government as a whole for ploughing headfirst into the process without "properly preparing the ground", he says.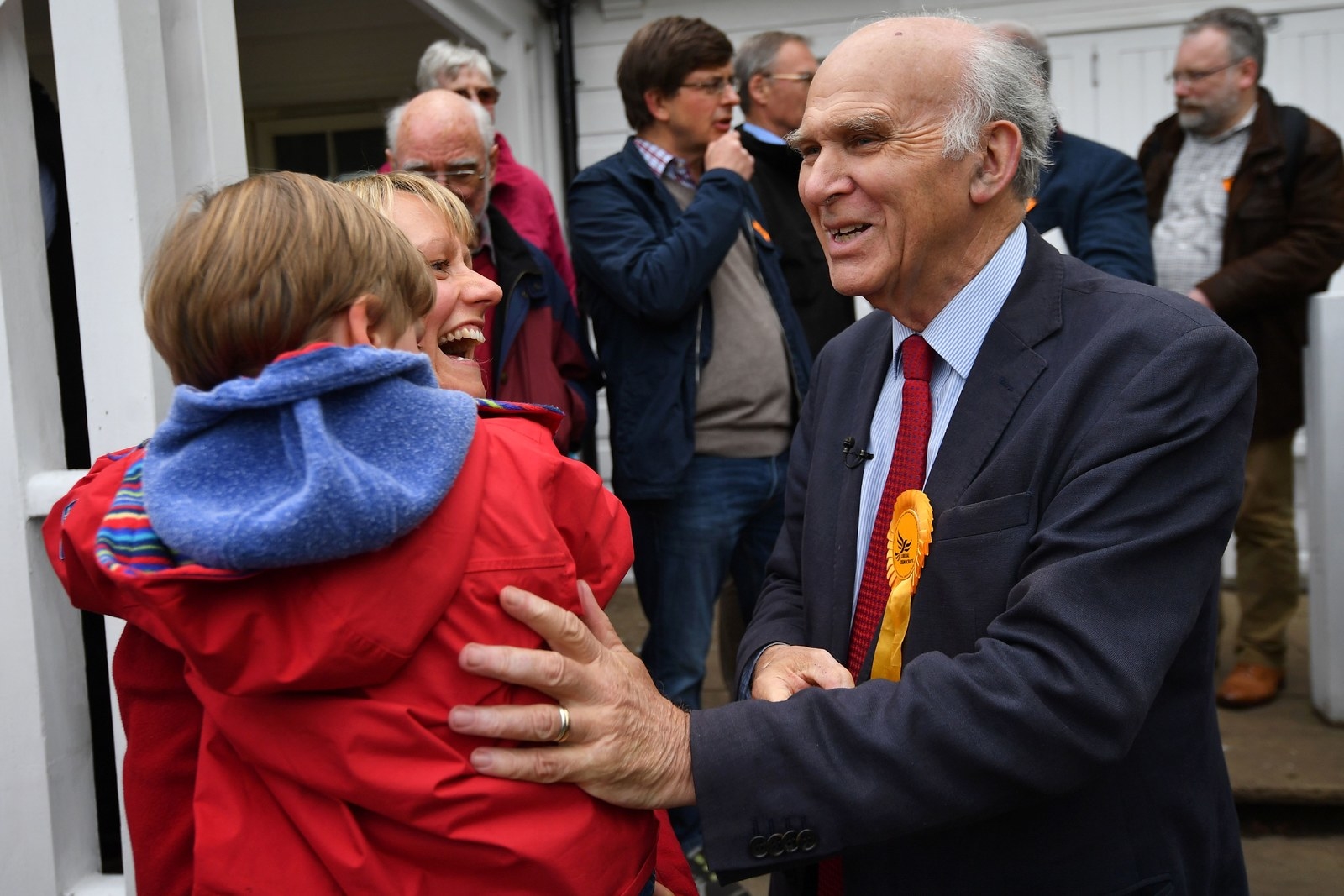 Cable was MP for 18 years before losing in 2015, and he believed at the time that it was the end of his political career. "I thought I was done with politics probably until six months ago actually," he says. But he had made a promise to his local party that if there was an early election, he would stand for Twickenham again.
"I heard on the radio that the prime minister was calling an election and I thought, OMG!" he says, emphasising the letters. "But anyway, it all turned out well, I had a superb team, and I'm now back in a role that I didn't at all anticipate."
He certainly embraced life outside politics, penning his first novel, Open Arms (an "explosive thriller which circles from Whitehall to the slums of Mumbai", according to the blurb), and competing in dancing competitions including the British National Dance Championships in Blackpool. "I think I came fifth in my age group," he says. "I didn't get to the finals for Latin – there is an issue about how flexible your hips are."
He says he has no plans to return to Strictly Come Dancing, where he performed the foxtrot on the 2010 Christmas special. "I've been there, done that," he says. "I got my 10 out of 10 from Len and I don't think I could improve on that."
Does he agree with current contestant Rev. Richard Coles that same-sex couples should be introduced on Strictly? "Yes, well, why not?" he says. "Actually, when you go to Blackpool there already are same-sex couples. It happens within the dancing world, it just reflects the changing mores of the country, and I think it's seen as perfectly natural."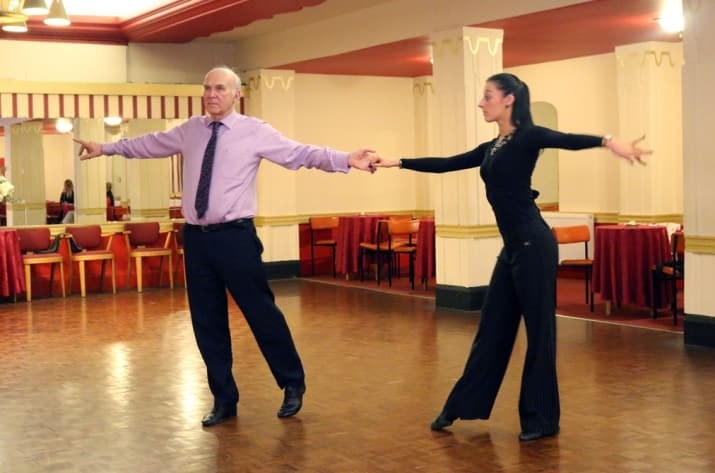 Cable became Lib Dem leader unopposed after Farron resigned following the snap election, saying he found it "impossible" to be the leader of a progressive party and a committed Christian at the same time. Farron had been leader for just over two years.
Cable had warned bluntly in an interview with BuzzFeed News back in 2015 that Farron wouldn't be the best choice as leader. "You know, he's an entertaining speaker and has a bit of a fan club," he said then. "But I suspect he would not be seen as a very credible leader, at least now. Maybe in five, 10 years' time, things are different."
Now he is more diplomatic, saying Farron "did some very good things", such as substantially boosting the party membership and raising awareness of the refugee crisis. "But in terms of the national vote share it was very disappointing and that's where we start," he says. The big difference between him and Farron is his own background in government and business, he adds.
Cable is dismissive of both May and Corbyn and their approaches to Brexit. The PM is "in a very awkward position ... It's a bit like being handcuffed to a radiator in the basement of a flat in Beirut and she is at the mercy of other people," he says. "The minute she shows a sign of independence of mind there will be 70 letters that will go into the chairman of the '22 committee [the Tories' backbench group of MPs] and she'll be out."
Meanwhile, he attacks Corbyn for his ever-evolving stance on the EU. "It sounds quite extraordinary when the country's been debating this for 18 months that we don't know whether the leader of the opposition stands," Cable says. "We suspect that he's rather pro-Brexit for the old fashioned left-wing reasons of the '70s that this is a wicked capitalist club – but he does seem to be changing his views, and whether this is for practical or principled reasons we don't know."
He does have a grudging respect, however, for Labour's "brilliant" social media strategy during the election campaign, which was "far more sophisticated than ours". Laying down the gauntlet to Lib Dem staffers, he adds: "I take the view that rather than complaining about that, we raise our own standards."