The UK has "no plans" to send ground troops into Libya to help in the fight against ISIS extremists, foreign secretary Philip Hammond has said.
But Britain stands ready to deploy hundreds of UK troops to help train and support Libya's new national unity government should they request it, he told MPs on Monday.
Hammond also raised the prospect of British forces being involved in airstrikes or being stationed on ships off the Libyan coast – insisting that this decision would be put to the House of Commons in a vote.
He was speaking to parliament after making an unannounced visit to the war-torn North African state on Monday, in a show of support for prime minister-designate Fayez Sarraj's new government.
Speculation has been mounting in Westminster that as many as 1,000 UK troops could be sent into Libya as part of an international coalition to tackle ISIS.
Any new military intervention would be controversial because David Cameron has been criticised for failing to plan for Libya's post-conflict reconstruction following the demise of Colonel Qaddafi in 2011.
Hammond refused to put a number on the number of troops that could be sent to Libya in a training role but said it would be in the order of "tens and hundreds" rather than "thousands".
Referring to ISIS as Daesh, he said: "We do not anticipate any requests from the GNA [Libya's Government of National Accord] for ground combat forces to take on Daesh or any other armed groups and we have no plans to deploy troops in such a role.
"I will of course keep the House informed of any plans we develop in the future in response to requests from the Libyan government. But the type of mission that we currently envisage would be focused on providing training and technical support away from any frontline operations."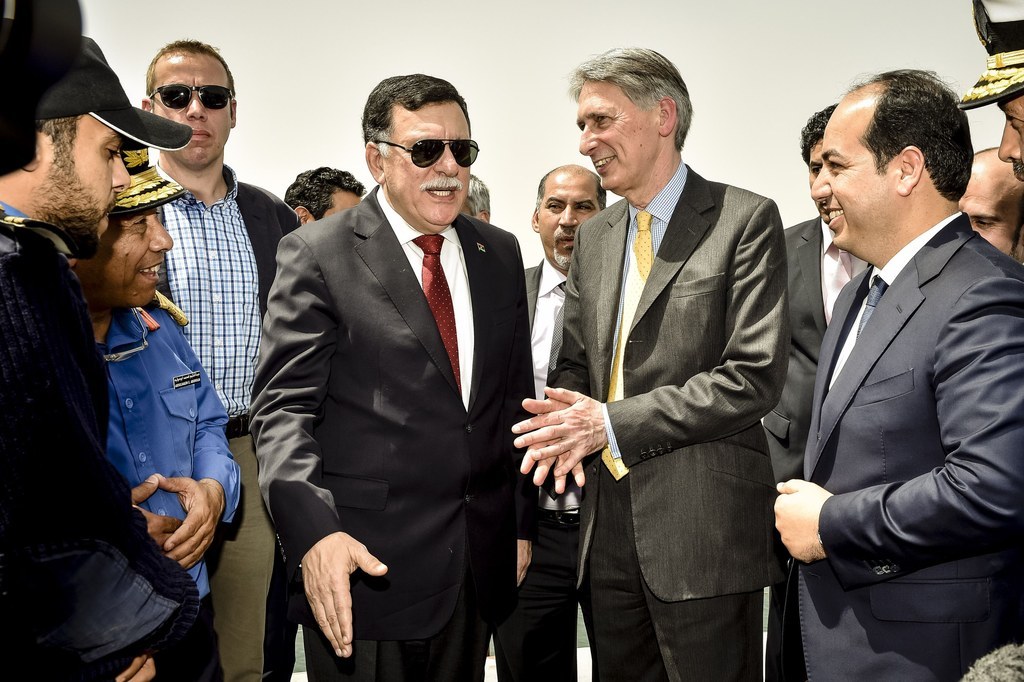 Tory MP Crispin Blunt, chair of the foreign affairs committee, said Britain might well need to offer "airstrikes on Daesh targets" as well as training to Libyan soldiers.
He also urged Hammond to consider holding a Commons vote on the training role – and not just on "combat" roles such as airstrikes or sending in ground troops.
Blunt said: "He's dancing on pretty thin ground with this differentiation between a training mission into a combat zone and not seeking to carry this House with him."
Hammond agreed that the line could sometimes be "blurred" between training and combat roles but added: "We are very clear we could make that distinction."
Labour MP Mike Gapes asked whether there was any appetite from Libya for foreign forces to help fight ISIS from the air or sea.
Hammond replied: "I can't rule out any future request for air or naval support to a counter-Daesh operation."
He said he could envisage a situation where Sarraj was able to muster enough ground forces to mount an attack on the ISIS-run city of Sirte – but he wouldn't be able to develop the air or naval assets to support such an operation.
In that scenario it was "quite possible they would seek assistance from outside", he added.