Tory Eurosceptics Seize On Tampon Tax To Push Anti-EU Cause
"This is yet another reason why we should vote to leave the EU," Tory MP Steve Baker told BuzzFeed News.
Tory Eurosceptic MPs are using a campaign to abolish the "tampon tax" to push for Britain to leave the EU.

Eleven backbenchers have put their names to a Labour amendment in the House of Commons that would force the Treasury to challenge Brussels over the tax.
VAT is currently charged on women's sanitary products because they are categorised as "non-essential, luxury" items. The 5% rate is the lowest possible under EU law.
But campaigners say the rate should be zero – and a petition to "stop taxing periods" has so far been signed by more than 250,000 people.
Labour MP Paula Sherriff has tabled an amendment to the Finance Bill – set to be debated on Monday evening – demanding that chancellor George Osborne negotiates a zero rate with the EU.
The motion has been signed by a number of senior Labour MPs including shadow chancellor John McDonnell, as well as 11 Tory Eurosceptic backbenchers such as Steve Baker, Philip Hollobone, and Craig Mackinlay.
The Conservative rebels hope that by joining forces with Labour, they will pile pressure on David Cameron and convince more voters to support leaving the EU in the upcoming referendum.

BuzzFeed News understands that Tory whips were desperately ringing round backbenchers on Monday morning to convince them not to back the amendment.

In an attempt to ward off an embarrassing rebellion, the Treasury is expected to declare in Monday's debate that the "tampon tax" is wrong and should go, acknowledge that the UK parliament can't do anything about it, and pledge to talk to the European Commission and other member states about the issue.
The government hopes these concessions will persuade Tory MPs not to vote for Labour's amendment and force a Commons defeat.
Baker, who leads the anti-EU group "Conservatives for Britain", told BuzzFeed News: "There are two reasons I'm supporting this amendment. The first is that it's plain wrong to charge for VAT on sanitary products.
"The second reason is it highlights in a simple way to a large section of the population that our parliament is often unable to solve problems in people's lives because it's constrained by the EU. This is yet another reason why we should vote to leave the EU and take back control of our tax policy."
Hollobone, MP for Kettering, told us that tampons were "an essential product for many women". He said: "The EU impacts on our daily lives in an increasing number of ways and this is just one example of that. If we vote to leave in the upcoming referendum, we'll get back control over decisions on issues like this."
Mackinlay, who represents South Thanet, said: "These are products that should be zero-rated, they're not a luxury. Of course, a corollary to it is it will highlight that we're not completely in control of our own tax system. I don't think people really realise that. But the main thing is that VAT on sanitary products is wrong."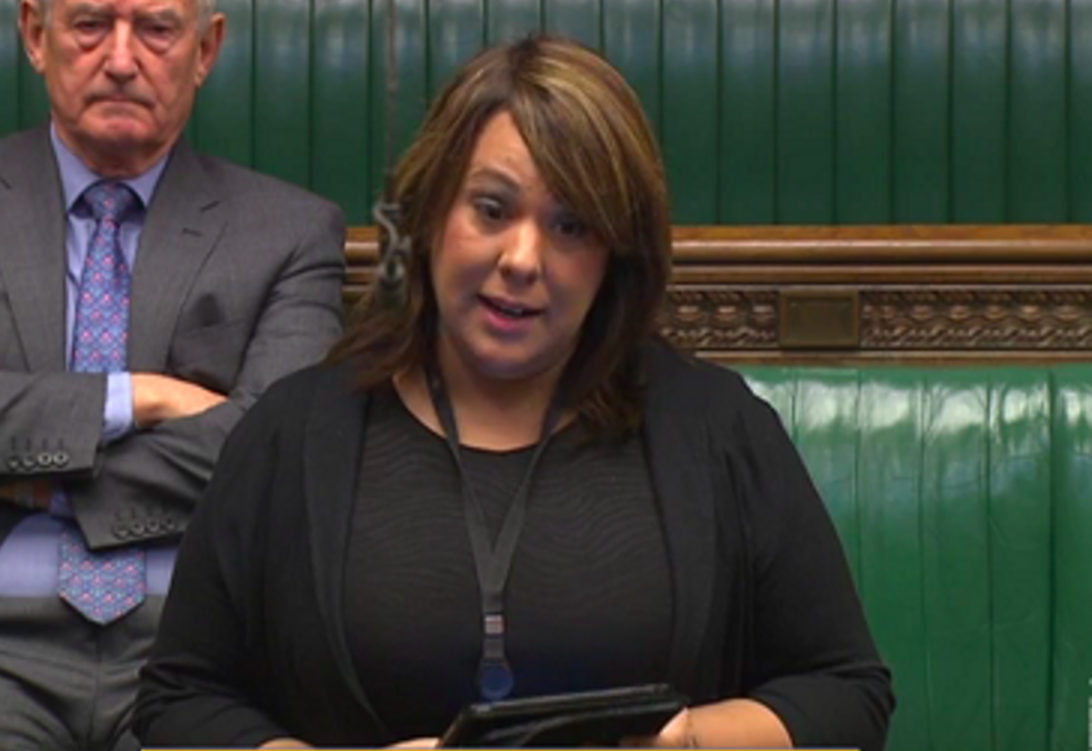 Paula Sherriff, MP for Dewsbury, told BuzzFeed News she recognised that Tory MPs had their own reasons to get involved in the "tampon tax" campaign.
"Other people may have their own motives for getting involved," she said. "But that's up to them – I'm pro-EU but I'm also pro-reform.
"If this [amendment] goes through, I'm not going to leave it there – I'm going to go to Brussels and I'm going to campaign with other countries, many of which might well be calling for similar reforms. Even if it doesn't go through, I'll be speaking to other countries.

"It's so wrong that sanitary products are considered a luxury. There's a stigma around talking about periods so it's reassuring that this campaign has had so much momentum. Tonight we're going to be talking about sanitary products, vaginas, periods, and blood."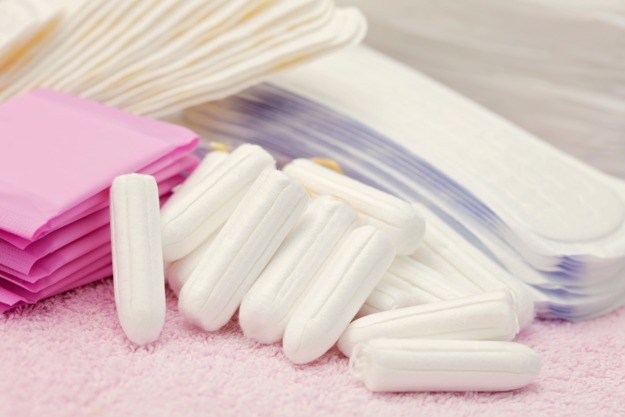 A Treasury spokesperson said: "Reduced rates on VAT are governed by EU law. The UK has set the VAT on sanitary products at the minimum rate permissible under EU rules."
A zero rate on sanitary products in Britain would require a change to EU legislation, which would need the unanimous agreement of all 28 member states.


UPDATE
MPs rejected the amendment, which would have forced the chancellor to challenge Brussels over the "tampon tax", by 305 to 287 votes.
Potential Tory rebels ended up backing the government after David Gauke, the financial secretary to the Treasury, promised to raise the issue with EU officials.
"This debate illustrates there is very considerable cross-party support for the UK to abolish VAT on sanitary products," he said on Monday night.
"To that end… I will raise this issue with the European Commission and other member states setting out our views that it should be possible for member states to apply a zero-rate to sanitary products."
Sherriff told MPs: "Frankly, VAT on tampons is the vagina added tax. It is a tax on women, pure and simple."
Like BuzzFeed UK Politics on Facebook.