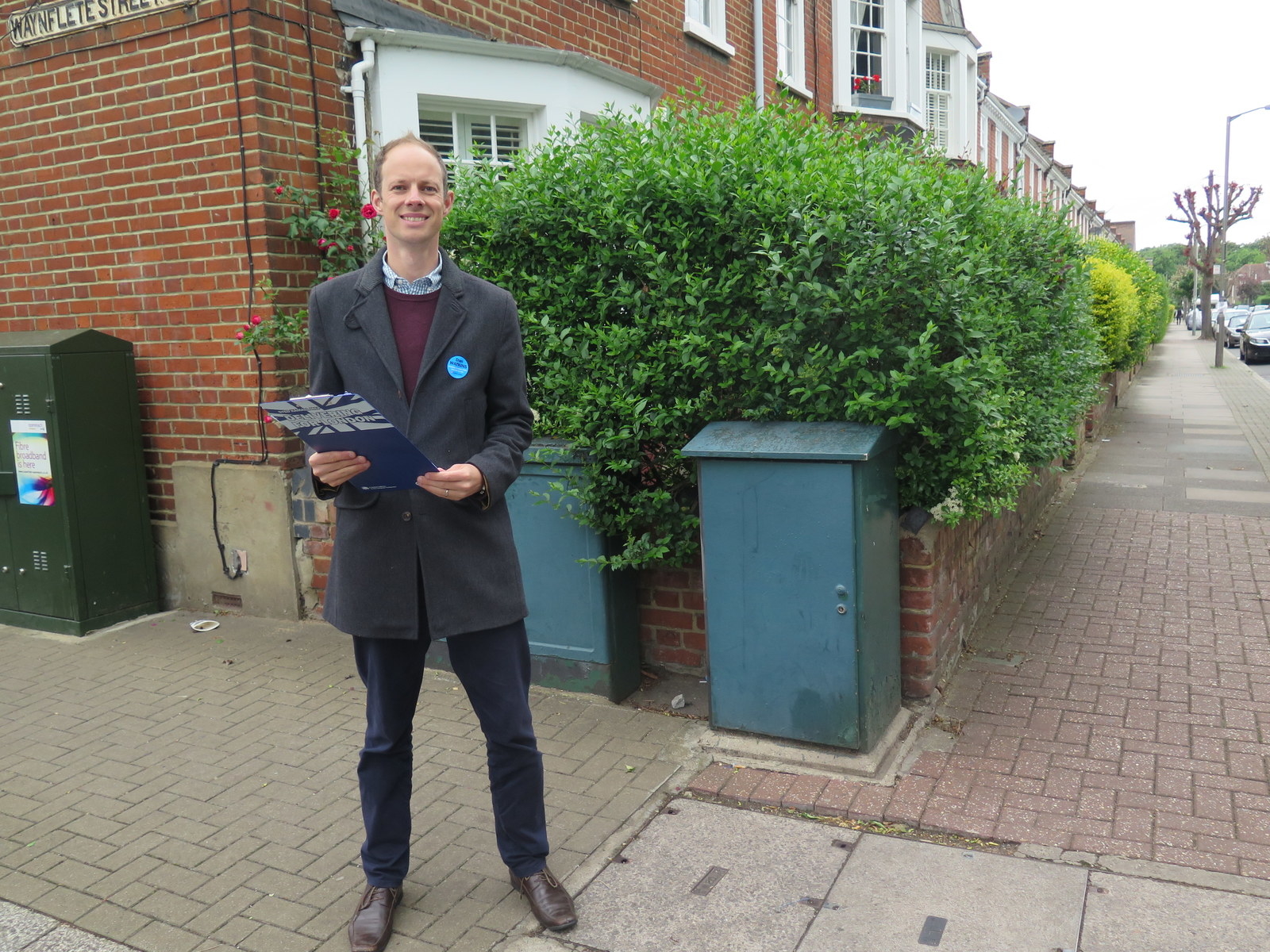 Dan Watkins, the Conservative candidate for the marginal seat of Tooting, is merrily knocking on doors on a freezing summer's day. With just two weeks to go until the by-election, every handshake counts.
The 38-year-old businessman knows he has to pull out all the stops to beat his Labour rival and the bookies' favourite, A&E doctor Rosena Allin-Khan. But he's feeling confident. "I think it's going to be incredibly close," he tells BuzzFeed News ahead of the 16 June vote. "I imagine it will be within a thousand votes either way."
Watkins is no stranger to pounding the pavements of this south London constituency, his arms full of leaflets. He stood against Labour's Sadiq Khan at last year's general election, losing by 2,842 votes. Now he has a rare chance to have another go just 13 months later, after Khan relinquished the seat on becoming London mayor.
The long mayoral contest was dominated by constant allegations from Tory candidate Zac Goldsmith and cabinet ministers that Khan associated with extremists. This relentless focus on Khan's Muslim faith, and insinuation that he was soft on terror, ended up being Goldsmith's undoing as Khan cruised to victory last month.
Watkins is adamant that his own campaign should remain positive and not divide communities. Does he believe that Goldsmith's campaign against Khan was well-judged? "Erm, so in terms of, it's obviously … It's a big position, right, London mayor's a big position, and anyone's going to get a lot of questions about their links in the past," he says.
"Questions were asked and actually they were answered. Here in Tooting we were talking about our housing, transport, and high street, which is actually a real focus of what I'm talking about with the by-election.
"We fought an entirely positive campaign. I campaigned head-to-head with Sadiq for two years up to the general election and it was entirely positive. You speak to any voters here, they'll say 'Dan Watkins' campaign was positive, Sadiq's campaign was positive' – that's what I love is positive politics."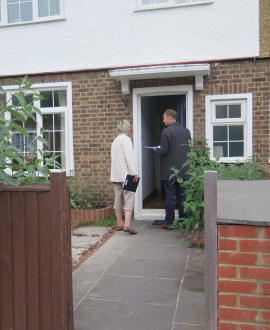 So maybe Goldsmith's team should have taken a leaf out of his book? "You'll have to ask Zac," he says, smiling. But in a diverse constituency like Tooting, with a large Asian population, how is Watkins ensuring his campaign does not fall into the racial politics that overshadowed the mayoral contest?
"I think you've just got to be open to all communities," he says. "We love the fact this is a diverse community, that's why I've lived here for 15 years. I do visit the mosques, the temples, the churches and I represent everyone. I've really put a lot of work in to build links.
"It's not just turning up for photo shoots, I do a lot more than that. I set up projects to encourage people from BME backgrounds into politics. I supported applications from the Muslim schools locally to get state funding.
"I've genuinely put myself out there and helped the community, and that has brought me a huge amount of support from those different groups. You want people to vote not based on your demographic but based on who's got the energy, vision, and the skills to be the best MP for Tooting."
This is a seat that the Conservatives have long targeted. Khan became Tooting's MP in 2005 and clung on to it despite the Tories' best efforts in 2010 and 2015. But arguably, the Conservatives' chances of winning the seat are increasing every year as soaring house prices push out traditional Labour voters. Allin-Khan told BuzzFeed last month that she was forced to rent because "I can't afford to buy in the area that I grew up".
A win here for the incumbent Tory government would be very bad news for Jeremy Corbyn's Labour party. This is a big by-election for the Conservatives. Yet it has been overshadowed by the increasingly fractious run-up to the EU referendum, which is taking place just a week later.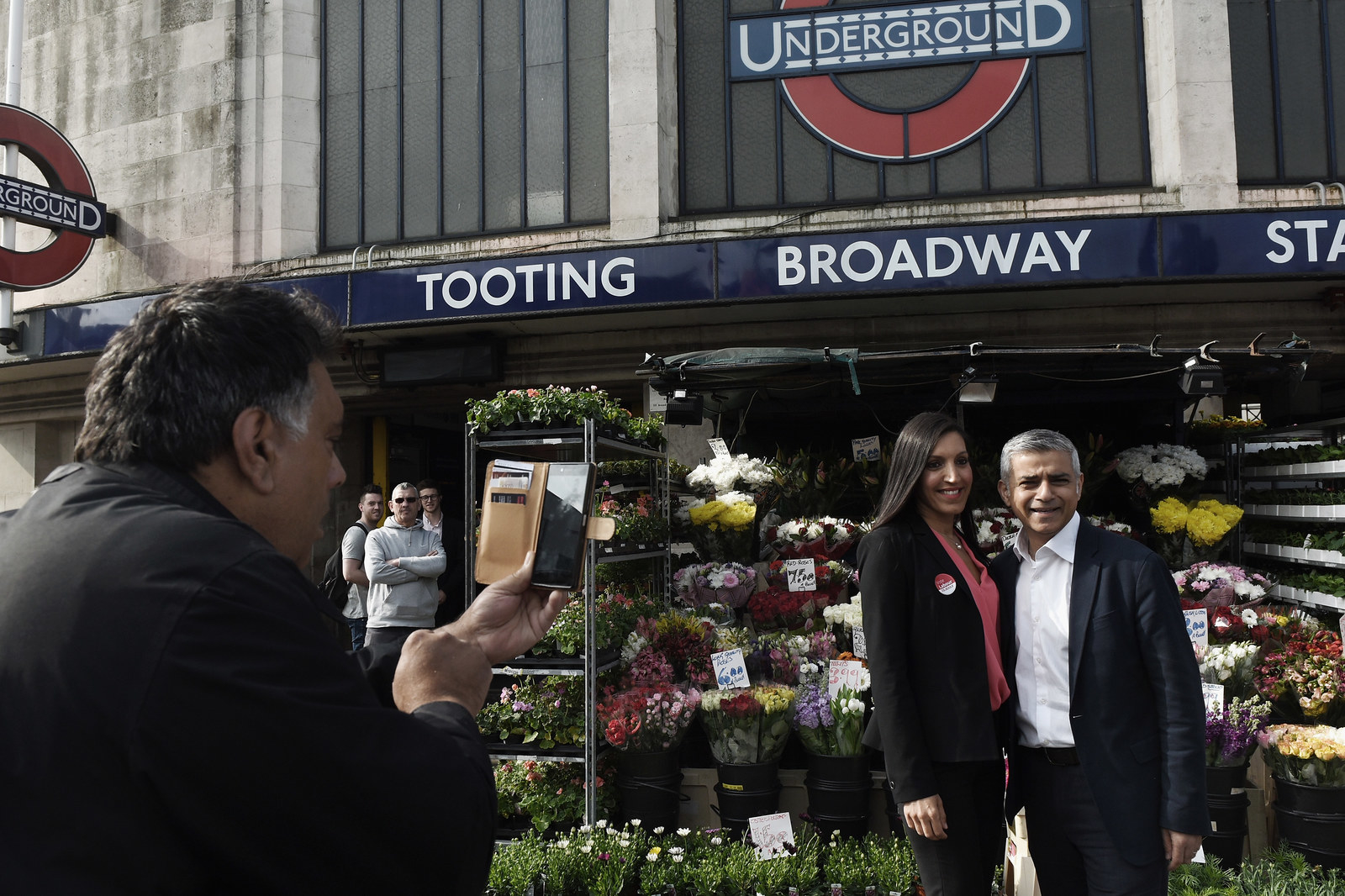 The new London mayor has given Allin-Khan's campaign a boost by joining her in Tooting at every opportunity – yet Tory big beasts seem thin on the ground so far. Watkins is full of praise for Khan but doesn't think his presence will make much of a difference with voters.
"Sadiq was my MP for 11 years and I actually saw the things that Sadiq did well, like campaigning on topics, mobilising the community," he says. "I've essentially watched him and learned and been able to do that myself and taken the best things of Sadiq but I've also bolted on my skills as an entrepreneur, somebody who makes projects happen."
Do the mayor's cameos make it harder for the Tory campaign? "This seat is educated, it's the sixth-most educated seat by qualification in the country," he says. "And I think people are a little more savvy than to vote for someone just because someone says they should. I think people will make up their own minds."
Watkins insists he has plenty of his own high-profile supporters, with Cabinet Office minister Matt Hancock visiting just the day before. "Wait till next week," he adds. "Next week we will have some good visits."