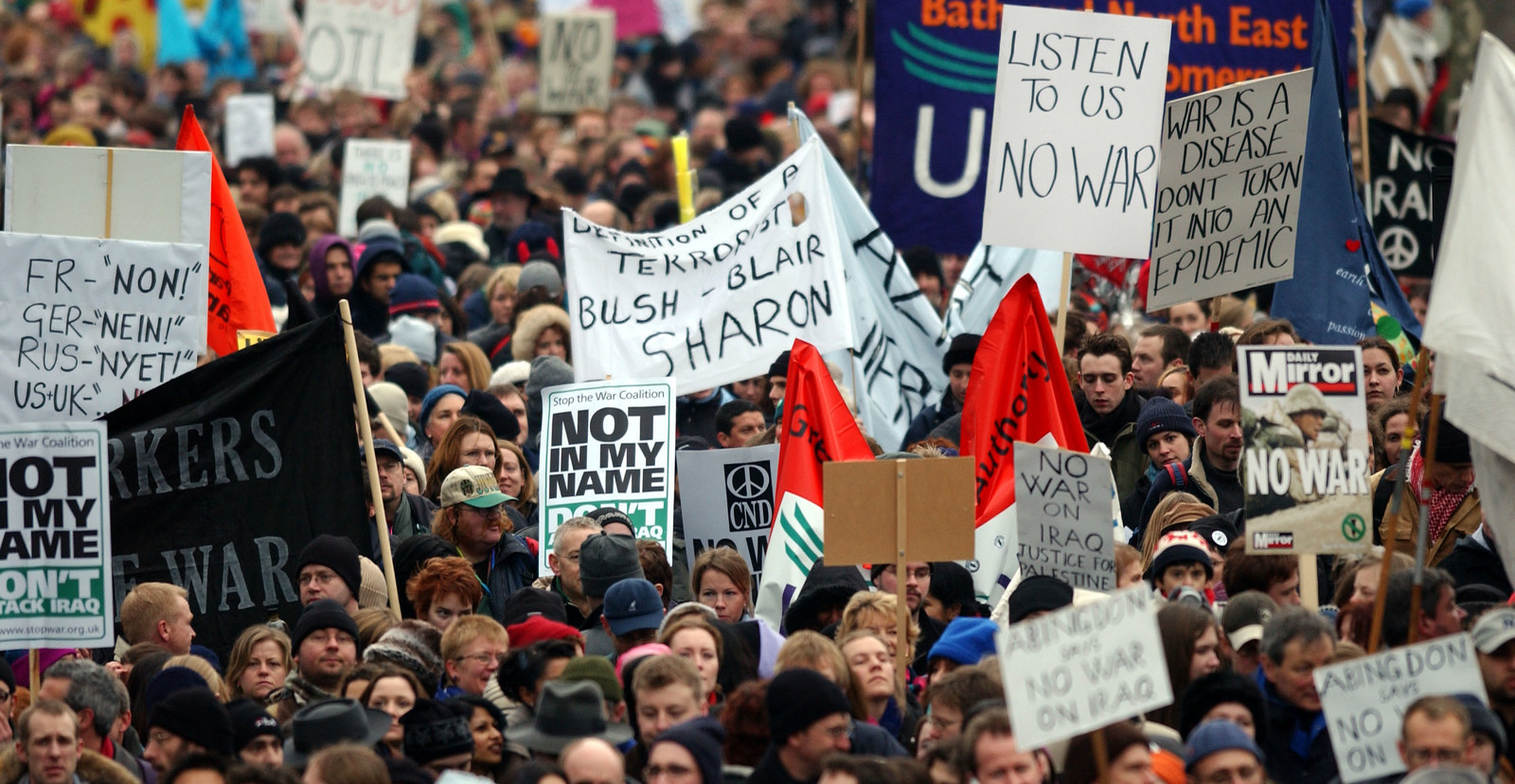 Tony Blair took a swipe at the millions of people who took to the streets to protest against the 2003 invasion of Iraq in a private note to George W. Bush.
The then UK prime minister told the US president it was ironic that so many "liberal-minded people" were marching to "defend the most illiberal regime on earth".
Blair's note on 26 March 2003 – published on Wednesday as part of Sir John Chilcot's damning report into the Iraq war – came six weeks after a day of mass protests in more than 600 cities across the world.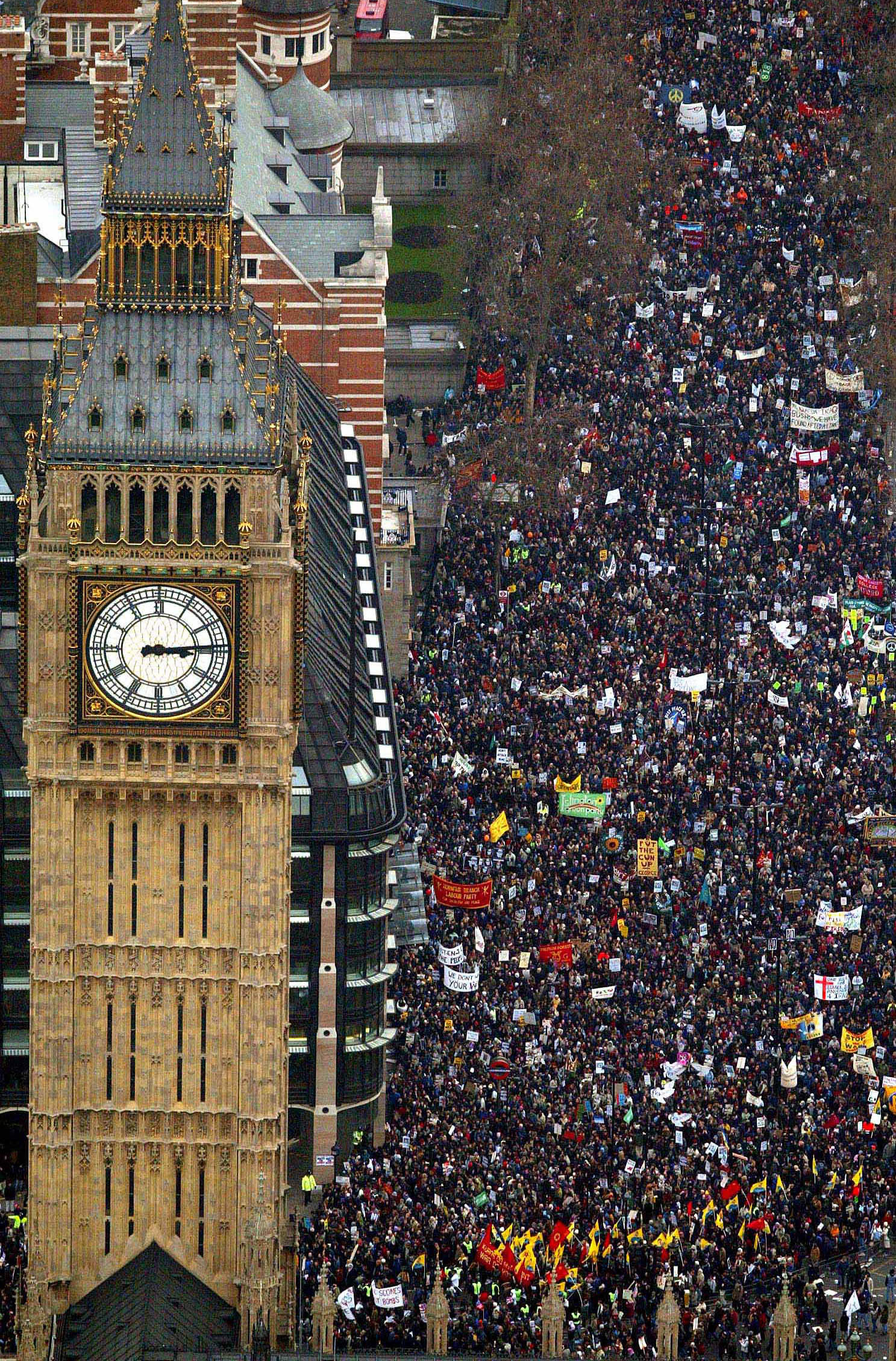 UK organisers estimated that 2 million people took part in a three-mile march through central London, with protesters waving banners saying "No War on Iraq" and "Make Tea, Not War".
The protests on 15 February 2003 – which also took place in Rome, Madrid, and Berlin, among other cities – ultimately proved futile, however, as the UK and other allies joined a US-led invasion of Iraq on 20 March.
In the note to Bush, Blair said the "fundamental goal" of the invasion was to "spread our values of freedom, democracy, tolerance and the rule of law".
But he warned: "The problem is that a ludicrous and distorted view of the US is clouding the enormous attraction of the fundamental goal. In the past weeks I have had conversations with intelligent Europeans which has vividly illustrated this for me."
Blair pointed to a European leader who had "seriously compared [US defence secretary] Don Rumsfeld with [al-Qaeda founder] Bin Laden". He also said some Europeans wanted to "substitute the relationship with the US for one with Russia".
"In other words, rational people are behaving very stupidly," Blair told Bush.
He said people were getting "wholly warped views of the so-called right in American politics" – "until we end up with the fatuous irony of millions of liberal-minded people taking to the streets, effectively to defend the most illiberal regime on earth".

The "solution", Blair proposed, was to "keep the policy; broaden the agenda and change the presentation".

He told Bush: "People need to see you as you are. No-one doubts the toughness. They need to see the sensibility. We need a strategy for this after the conflict is won.
"Doing it now would look like weakness. Afterwards it will look like magnanimity, from a position of strength, recognising the past months have not been as we wanted it.
"I believe, done right, you could then get the international community to accept your agenda. In their hearts, they know it is right, just as they know the US is a great as well as a powerful nation, but they want to do it, feeling they've been part of it."
Looks like there are no comments yet.
Be the first to comment!