This Eight-Month Pregnant MP Is In Pain But Was Forced To Take Part In A Brexit Vote
"I have had to struggle into parliament, aided by a wheelchair at times, only to be checked out by government whips to make sure that I'm not faking it," Laura Pidcock told BuzzFeed News.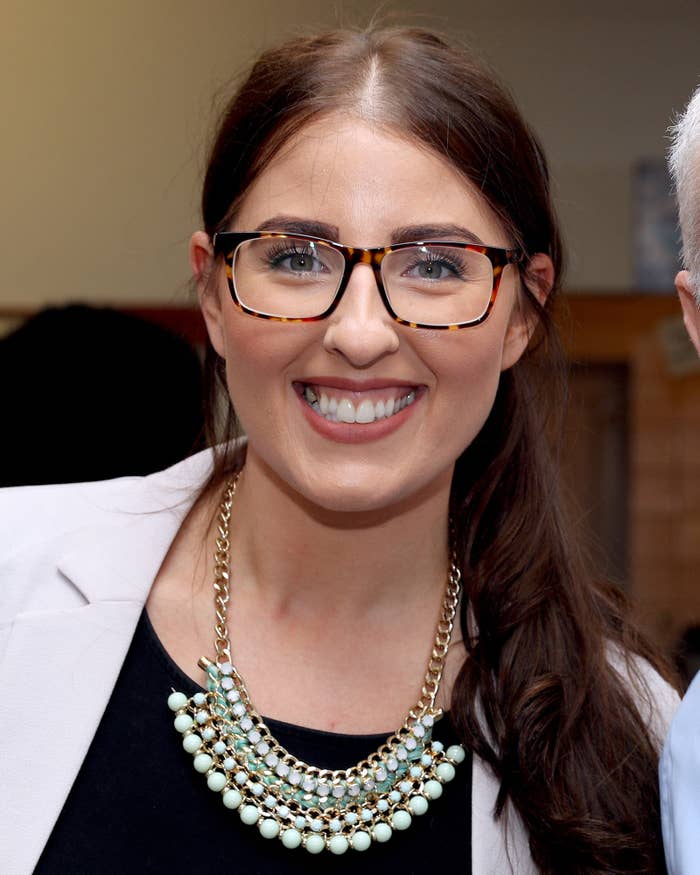 A Labour MP who is eight months pregnant and suffering serious back pain has spoken out after being forced into parliament to take part in a vote on Brexit.
Laura Pidcock was among a number of seriously ill and heavily pregnant MPs – including Labour's Naz Shah, who came straight from hospital – who struggled into the House of Commons on Wednesday.
Labour sources said the Conservative government had refused to honour a longstanding convention that allows sick MPs to be "nodded through" rather than requiring them to physically walk through the lobbies.
Tory whips had been worried they did not have the numbers to defeat an attempt by pro-Remain rebels to give parliament a say on what happens if there is no deal between the UK and EU.
In the end, Tory rebel Dominic Grieve's amendment was defeated by 319 votes to 303 after he and others were satisfied by an apparent government compromise.
Pidcock, MP for North West Durham, told BuzzFeed News: "Getting around parliament is hard enough when eight months pregnant, but the fact that in this 'cradle of democracy', the needs of pregnant women don't even seem to be considered adds insult to injury.
"Of course, I know that what happens in parliament is a just a small reflection of a wider discrimination against pregnant women in workplaces up and down the country, where employers routinely flout equality, maternity, and paternity legislation – and that there are women in much more difficult circumstances.
"This week, though, with my due date a matter of a few weeks away, and in extreme discomfort – the baby is lying on my sciatic nerve – I have had to struggle in to parliament, aided by a wheelchair at times, only to be checked out by government whips to make sure that I'm not faking it."
Under the convention, seriously ill MPs can be driven into the grounds of parliament and counted by the whips for a vote without getting out of the car. The practice was often used during the 1970s minority Labour government.

But a Labour party spokesperson said a number of its MPs had been refused permission by government whips on Wednesday to be "nodded through" in this way.
"As I understand it, there has been a refusal to pass through people who are not in a state to vote in the normal way," he said. "And that's obviously unacceptable."
The prime minister's spokesperson declined to comment.
Meanwhile Pidcock was not alone among heavily pregnant MPs; Liberal Democrat Jo Swinson came into parliament to vote even though she is several days past her due date.
Labour former acting leader Harriet Harman has proposed a new system of "baby leave" for MPs – which would allow imminent or new parents to nominate someone to cast their vote for them.
At the moment, MPs with special circumstances are sometimes able to informally skip votes through a "pairing" system in which the whips match up absent MPs of opposing sides to effectively cancel each other out.
But crucially, this means their constituency's vote is not recorded – which can be particularly detrimental to MPs with slim majorities.
Pidcock said: "Baby leave proxy voting for mothers is a simple adjustment, which has wide support, but has been complicated by tradition, bureaucracy, and sexism.
"In truth, the changes should have happened decades ago. In parliament, and in wider society, we need to get into the 21st century. We need to extend rights and guarantee compliance, and a future Labour government will do exactly that."