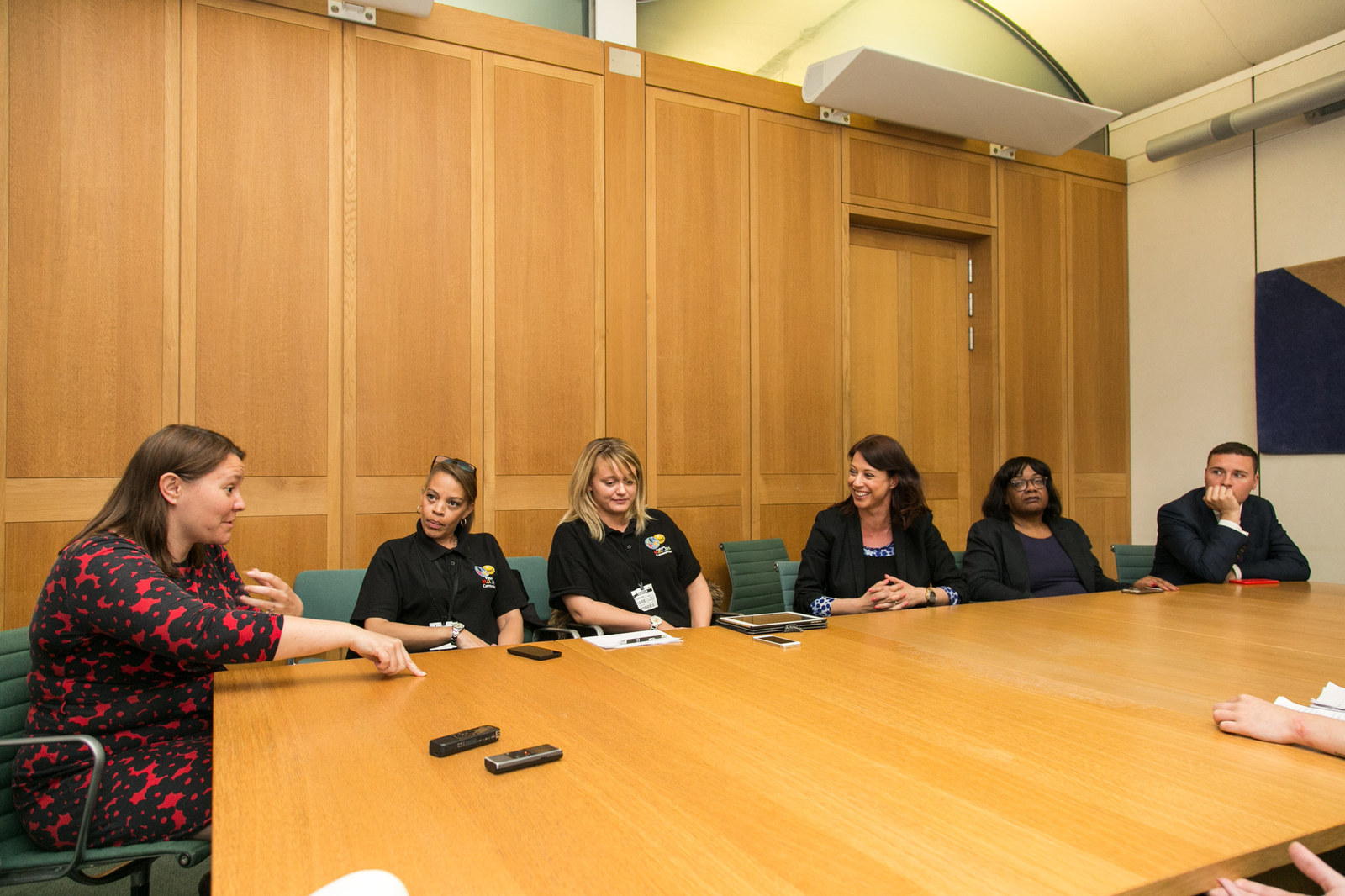 A group of young women from Barking, east London, have just finished their first tour of the houses of parliament. They are visiting Westminster at the invitation of a Labour frontbencher attempting to convince them it's worth voting by showing them how MPs and peers work. But it seems to have left them more disillusioned than ever.
"The £300-a-day for the lords, the elaborate surroundings – for us it's hard to comprehend when some of our young people don't have a roof over their head," youth worker Sarah Robertson says.
We're sitting in a room in Portcullis House, a building on the Thames where many MPs have their offices. Five Labour MPs have joined us: shadow international development secretary Diane Abbott, Wes Streeting, Anna Turley, Vicky Foxcroft, and shadow minister for young people Gloria De Piero.
It was De Piero who invited the group to parliament after they told her how angry and confused they were about politics back in February. Brought together by charity the Young Women's Trust, these are women who are passionate about youth work and their community but cannot see the link between local activism and frontline politics. De Piero hopes at the very least to persuade them to vote, and also wants them to one day consider becoming councillors or MPs themselves.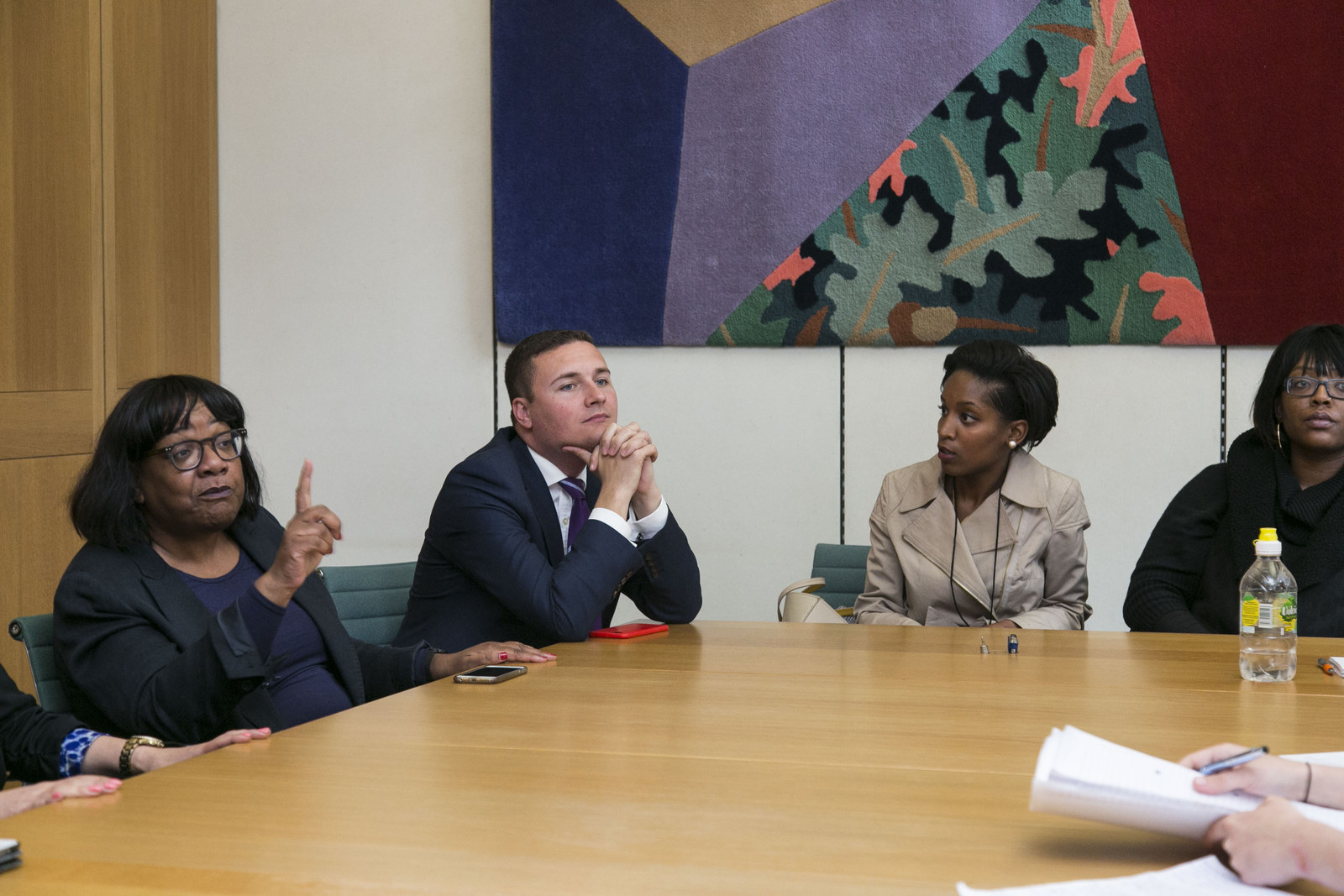 This isn't just a noble fight for democracy. Labour desperately needs more young people to vote to guarantee its very existence. Older people are more likely to vote, and they are more likely to vote Conservative. The ageing population means there will be more older people at the next general election.
Campaigners have warned this means even more government policies aimed at the older generation – because they vote – and fewer offers for young people. Labour has a long road ahead before 2020 to convince waves of disillusioned young people that it's worth voting.

De Piero's ultimate aim is to get more people from ordinary backgrounds into Westminster, and she introduces her fellow MPs as "nice and normal". All have working-class backgrounds, and a few of them have lived with real hardship. But the unimpressed reaction of their visitors underlines the scale of the challenge Labour is facing to turn the disillusioned into voters.
Abbott, MP for Hackney North and Stoke Newington, tells how her parents, a nurse and a factory worker, came to Britain from Jamaica.

She says it's only because of the labour movement that "the daughter of West Indians who left school at 14 is able to sit in front of you as a member of parliament – so don't ever tell me politics doesn't change anything, because it changed my parents' lives and it changed my life".
Streeting, who represents Ilford North, says he was brought up in Tower Hamlets by "one or the other" of his parents. "My mum's a cleaner, my dad sells cars for a living," he says. "I grew up in the East End and there were all sorts of issues, not just in the community but also in my family.
"Two of my grandparents have a criminal record, one has a string of convictions for armed robbery – so in terms of family background that's not really usual in politics. There's a lot of East Enders who say their family knew the Krays – mine actually did."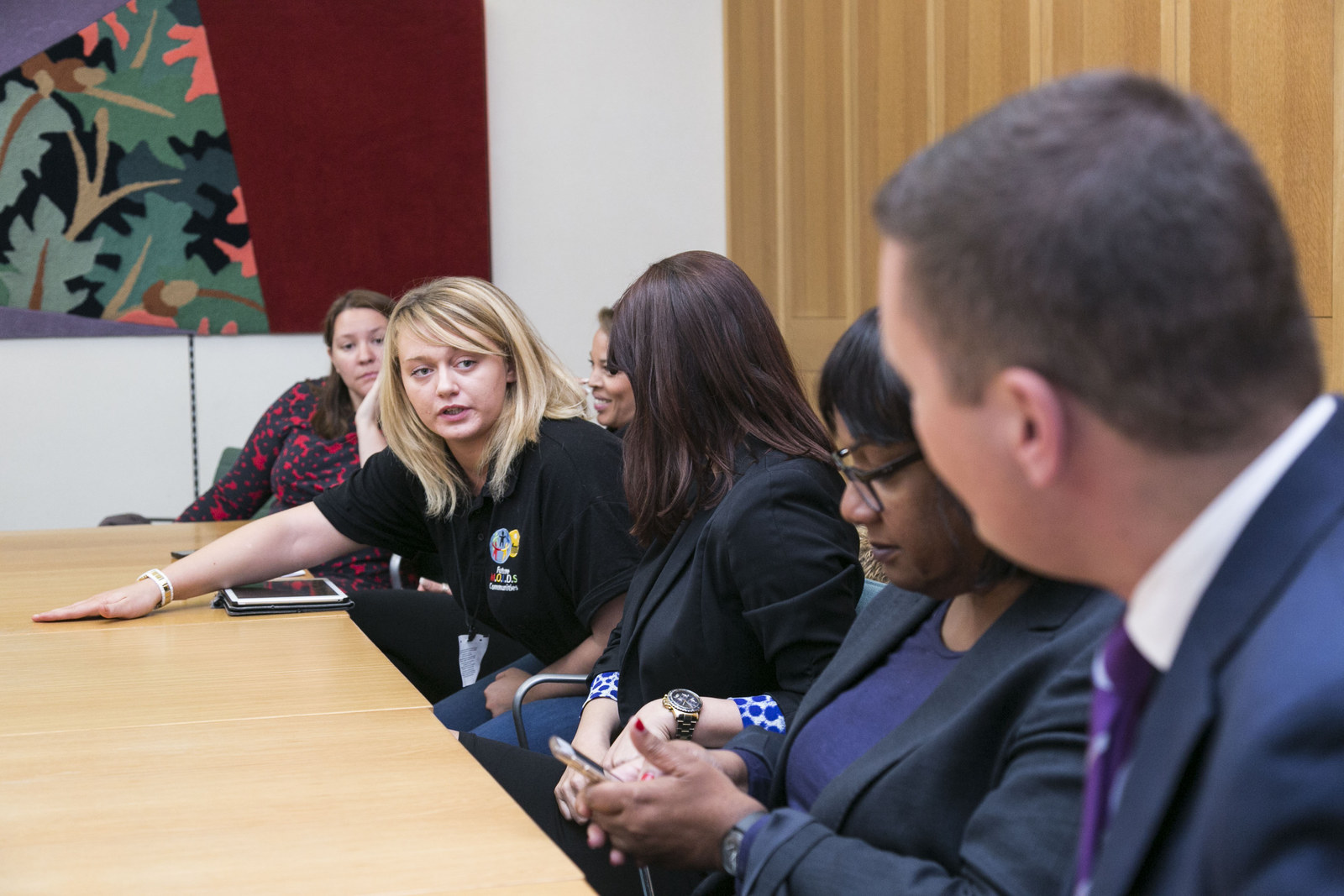 Foxcroft, MP for Lewisham Deptford, says she and her mum were evicted from a council house when she was 10 years old and she lived in temporary accommodation most of her life. "If someone had said to me when I was younger that I would be an MP in the future, I'd literally have laughed at them and never believed them," she says.
She got involved with Labour in the run-up to the 1997 election that saw Tony Blair sweep to power. "I think we need more people of ordinary backgrounds to get involved in politics and not be afraid to," she says.
Turley, MP for Redcar, says she was "really angry" growing up in the 1980s. "I saw the dole queues on the corner, I saw rubbish on the streets, people losing their jobs, and I was angry at what I was seeing in the country," she says. She worked in the Home Office on youth crime before becoming an MP. "If you can get involved in politics you can change the lives of all the local community."
But Cassie Hull, a youth worker with Future MOLDS Communities in Barking, is unmoved by the MPs' life stories. "I'd like to see MPs living in our shoes," she tells them bluntly. Turley insists that politicians do get out and about. "I know we can never completely be in your shoes," she says, "but a lot of people here have very normal backgrounds – we have taxi drivers, we have carers, we have nurses…"
Hull interjects: "It seems you forget your background when you're in here." Robertson adds: "We see you when you want to be elected." Hull is clearly frustrated with politicians, who she claims have let her down all her life. "That's why I wanted to be a youth worker," she says. "I don't want to be a politician and forget about people, because, sorry, that's what politicians are all about."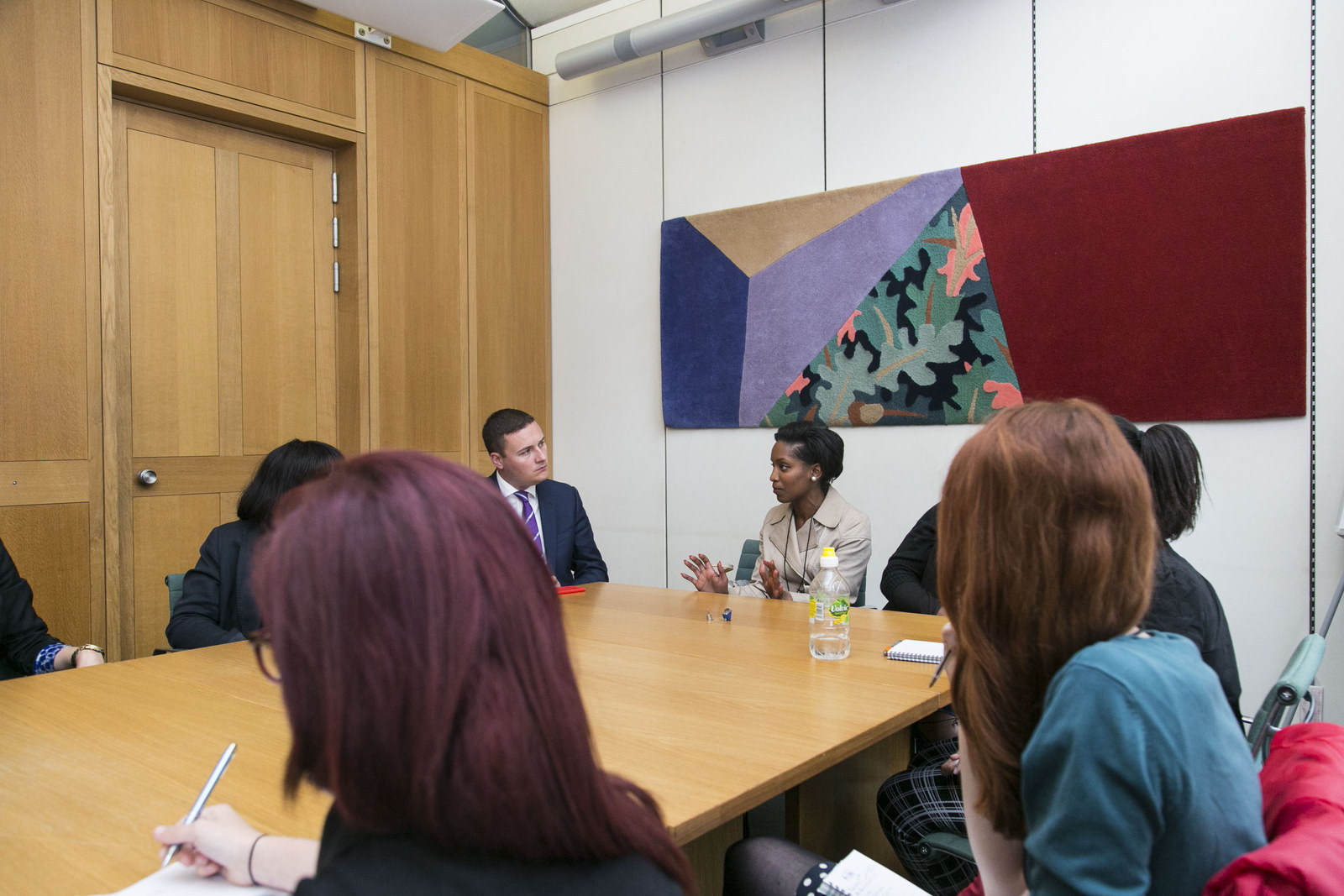 But Turley says it's frustrating for her to be in opposition because "we don't control where the government decides to spend its money". She explains: "We see them [Conservatives] giving tax breaks to millionaires and cutting people's benefits. That makes us physically sick.
"I represent a town that's just lost its steelworks, 3,000 people out of work overnight, we've had two suicides, 93% increase in mental health problems. My community's been devastated, and all I've been able to do is stand up and shout and stamp my feet and tell their stories. I don't have the power to change it because we're not in government."
De Piero says fewer people from working-class backgrounds and fewer young people are voting today than they used to. "We think people from our backgrounds get a shit deal," she says. "So we come into this to change it. What's so hard and prevents us from changing it is you won't vote, and you need to tell us to get you to vote."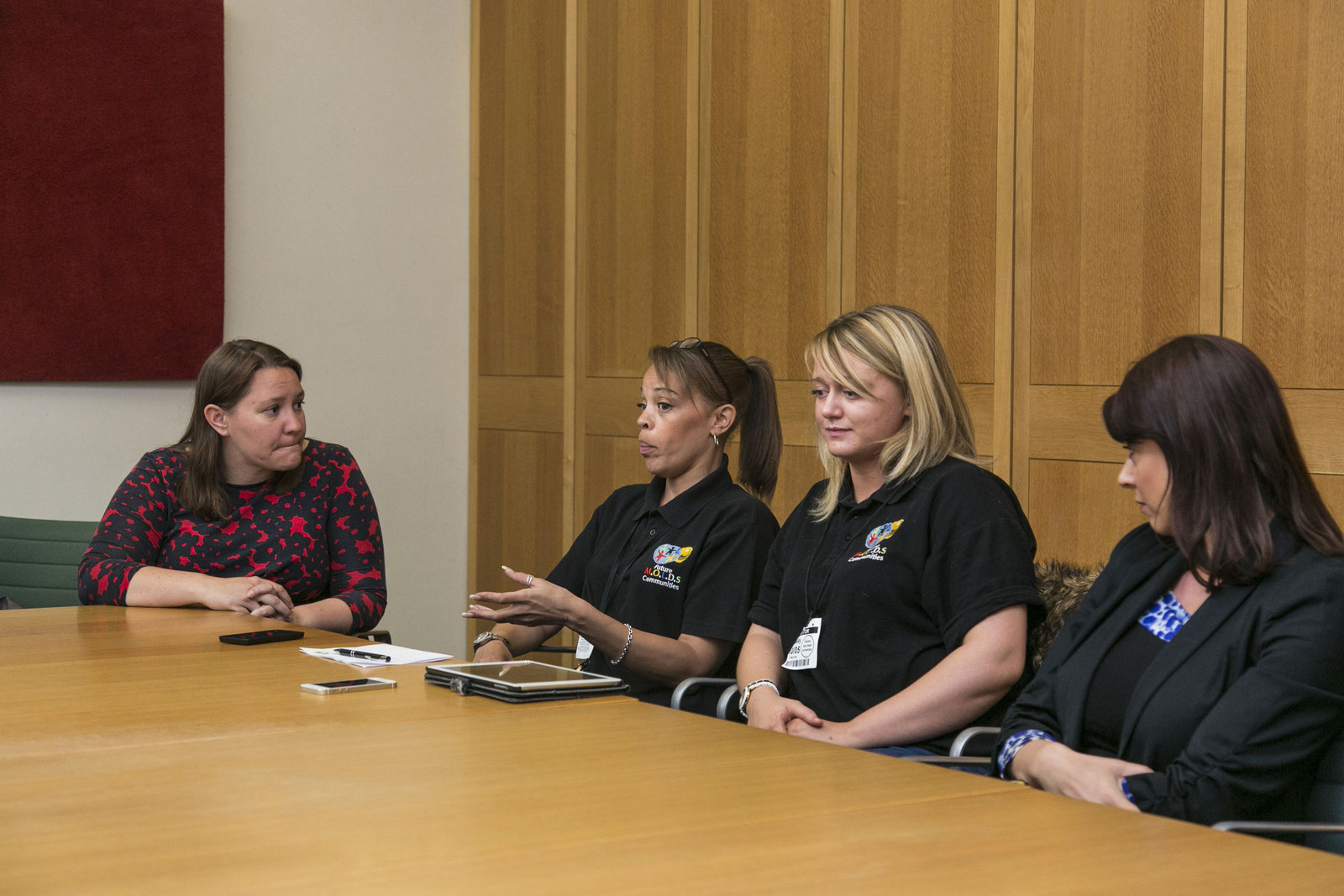 Vanessa Simeo says she's lived in England for eight years and never voted. "I don't think my vote's going to make a big difference," she says. "It's not like I'm not trying to make a difference to young people, I am, but I don't feel like [my vote's] being heard."

But Abbott warns them that while many young people choose not to vote, the older generation is reaping the benefits. She points to all the benefits that older people enjoy, such as their winter fuel allowance and their free TV licences. No government dares take them away, she says. "You know why? Because they come out and vote. Because you people don't vote. They think, 'Oh, let's cut their benefit.'"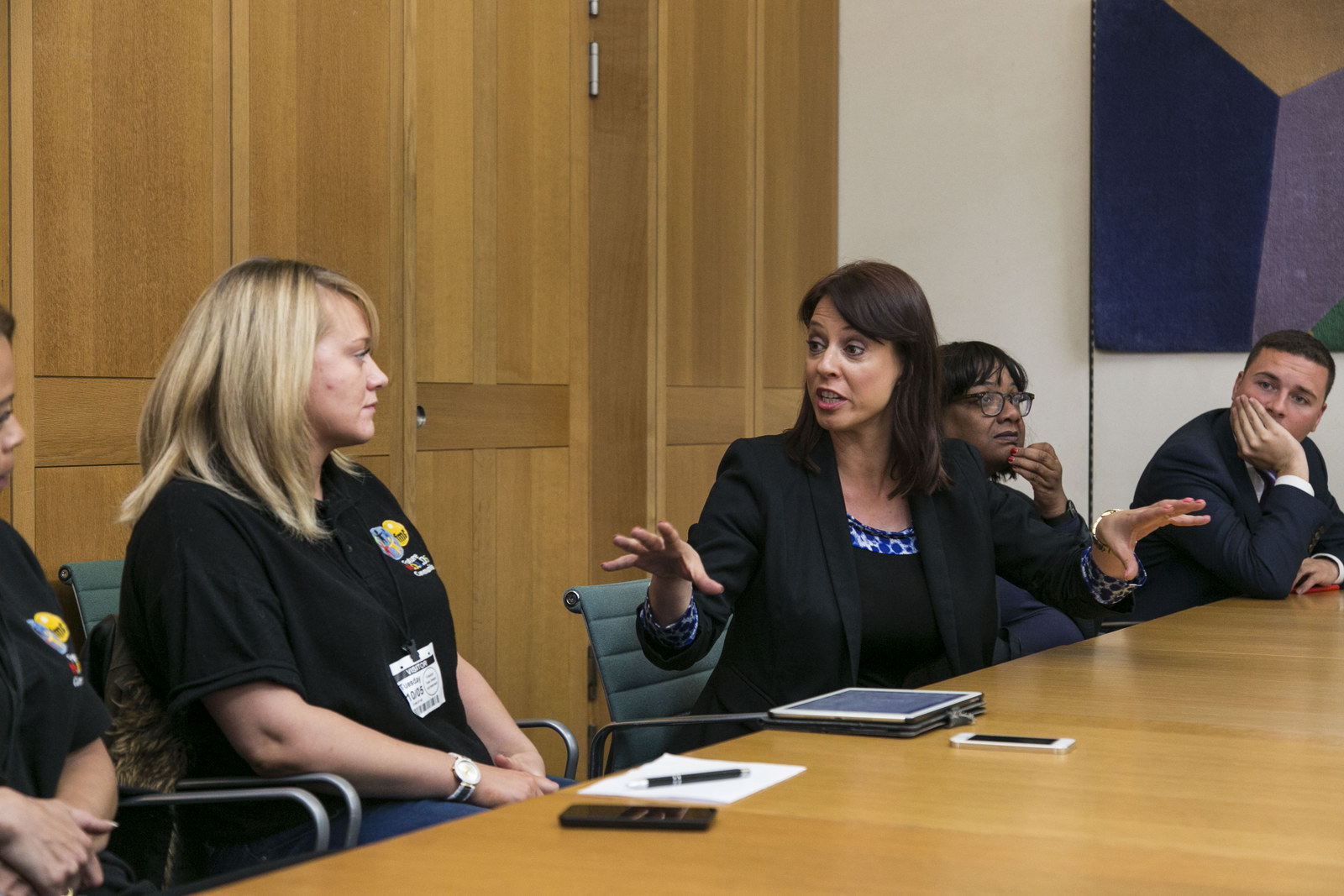 Hull says many young people simply don't know enough about how to vote. Streeting says she's right and that a polling station can be an "alien environment".

"The difficult thing is that politicians have a lot to answer for but it is also we the public's fault – because actually decisions are made by those who turn up," he says. "By not being part of the process, the situation just gets worse."
But the women remain unconvinced, and the meeting ends with the group talking loudly and passionately over each other. "How long does it take to make a bloody difference?" Hulls asks. "People have been fighting for change for so long."