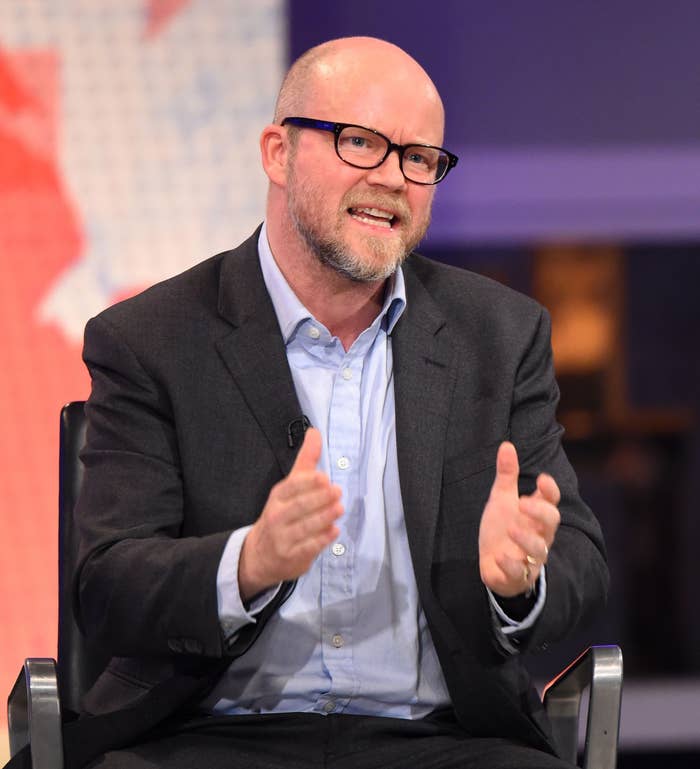 Former universities minister Jo Johnson is under pressure to apologise to the House of Commons for his role in the controversial appointment of Toby Young to the new higher education regulator.
Labour MPs demanded that the Conservative MP, who was moved to the Department for Transport in last month's reshuffle, explain himself after a damning report from an official watchdog found that the vetting process for the board of the new Office for Students was deeply flawed.
The investigation from the commissioner for public appointments criticised the Department for Education for failing to examine Young's tweets, despite "Number 10 Googlers" delving into the social media activity of another candidate.
It also found that Johnson had asked officials to tell Young about the vacancy, which they did by email, and that then-education secretary Justine Greening had "questioned the proposed choice of Mr Young".
Young, an associate editor at the Spectator and a frequent contributor to the Daily Mail and the Daily Telegraph, resigned from the board last month after first deleting tens of thousands of tweets – many of which Labour called "vile, sexist, and homophobic".
Shadow education secretary Angela Rayner summoned ministers to the Commons on Tuesday to demand answers. "One candidate was rejected on the basis of their past public statements," she said. "Incredibly this was not Toby Young – it was the student representative."
She asked new universities minister Sam Gyimah why his predecessor Johnson had told MPs "it was not reasonable to vet social media when they did so for the student representatives". And she added: "Is his predecessor really still suitable for ministerial office given the findings of this report?"
Gyimah replied: "Clearly the social media vetting of Toby Young wasn't as extensive as it could have been, given his 40,000 tweets or so." His comment sparked some wry laughter from the Labour benches.
Lucy Powell, Labour's former education spokesperson, said the report was "absolutely damning", particularly in relation to Johnson's role in Young's appointment.

"Aren't there very serious questions that he [Johnson] should be answering to this House about claims that he made that it was not appropriate, not proper, to do due diligence on candidates – a statement he made from the despatch box – yet his department and he himself, ordering that very same due diligence against a candidate he didn't want to appoint?" she said.
"So when is he going to come to this House and apologise at the very least or further action be taken?"
Labour MP David Lammy also demanded action from Johnson, the younger brother of foreign secretary Boris Johnson.
"Toby Young believed in eugenics, he made terrible remarks about disabled people, he made awful remarks about women," Lammy said. "This is a man that his predecessor [Johnson] thought was fine to be on the board of the Office for Students, so I say to him – what confidence now should working-class people across this country, underrepresented groups and ethnic minorities, have in the Office for Students if we have a government where the minister who did this cannot come to the despatch box, apologise, or step down?"
Labour's Toby Perkins said: "The key question is whether each candidate was treated fairly and impartially – the answer here is no."
SNP MP Alan Brown said the report confirmed "government meddling" and he hit out at the "blasé crony appointment system", while Liberal Democrat Layla Moran criticised the "blatant cronyism".
Gyimah insisted: "The same due diligence was carried out by the same advisers on all candidates and as I've said, the due diligence could have been more comprehensive and extensive."
In a point of order, Powell accused Johnson of "misleading the House" and asked Commons Speaker John Bercow what she could do to ensure Johnson faced questions, now he had been moved to another department.
He suggested that she go to the Table Office to ask officials for the best way to gain answers from him, and if that failed, that he would see what he could do about it.
In a previous Commons debate on Young's appointment on 8 January, Johnson insisted: "The competition through which Toby Young was appointed was rigorous, open, and fair."
He also said at the time: "Many of the remarks were made years – in some cases, decades – ago and it is not reasonable or proportionate for the government to trawl through tens of thousands of tweets over many years when making public appointments."