Theresa May's Whirlwind Diplomatic Tour In Her First Two Weeks As PM
Scotland, Wales, Germany, France, Northern Ireland, Italy, Slovakia, Poland. BuzzFeed News looks at why the prime minister chose these destinations and in that order.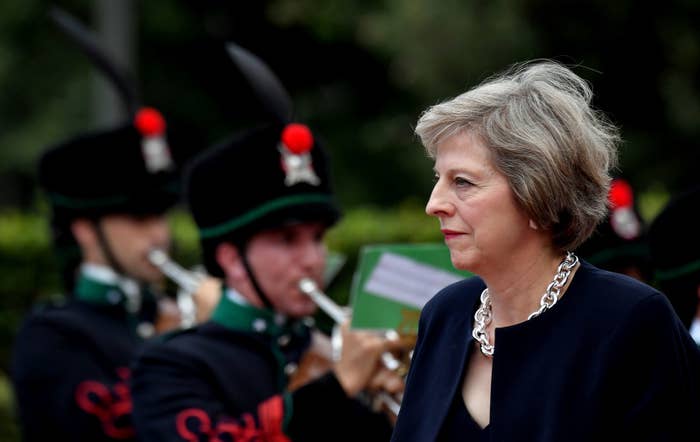 Britain's new prime minister, Theresa May, walked slowly past the guard of honour in Rome on Wednesday, soaking in the atmosphere as a military brass band played "God Save the Queen".
It's a sight she's starting to get used to after two weeks of whirlwind diplomacy that has seen her flying across Britain and Europe in an effort to build bridges in the wake of Britain's vote to leave the European Union.
The former home secretary officially succeeded David Cameron on Wednesday 13 July, becoming Britain's second female PM and rounding off one of the craziest months of British politics in living memory.
And she wasted no time in getting out of London – just two days later, she flew to Edinburgh to meet Scottish first minister Nicola Sturgeon, and then visited Cardiff the following Monday to meet Welsh first minister Carwyn Jones.
An honour guard greeted her in Berlin that Wednesday as she made her first foreign trip as prime minister to meet German chancellor Angela Merkel. That was swiftly followed by a similarly lavish welcome in Paris on Thursday, where she met French president François Hollande.
Then May was off to Northern Ireland the following Monday, before holding talks with her Irish counterpart, Enda Kenny, in Downing Street on Tuesday. The next day she flew to Rome for talks with Italian PM Matteo Renzi, before heading to Slovakia and Poland on Thursday.
Why those destinations, and why in that order? BuzzFeed News examines the very deliberate strategy behind May's manic first fortnight.
Although May campaigned for Britain to remain in the EU – admittedly in a more low-key way than some would have liked – she has emphasised since the referendum that "Brexit means Brexit".
As soon as the UK decides to trigger Article 50 of the Lisbon Treaty, it will get two years to make a deal with the other 27 EU nations on how it will disengage from the union and set the groundwork for working with it on trade and immigration. But May has insisted she wants some time to prepare for these negotiations before the countdown begins.
Thomas Raines, a research fellow on Europe at the Chatham House think tank, told BuzzFeed News he wasn't surprised with May's decision to embark on an immediate "diplomatic Brexit tour".
"She has become prime minister and has taken charge of the most important and complex negotiation that the UK has faced in its modern history," he said.
"It will be the most important thing she does as prime minister and it will dominate the politics of her premiership. So she wants to reassure people – she wants to try and make this process as measured and calm as possible and try and create the conditions for a deal that will be mutually beneficial."

May will have to balance competing tensions across Europe sparked by Britain's vote to leave. On the one hand, there are fears that an overly favourable deal for Britain may encourage voters elsewhere to also demand to leave the EU – as Eurosceptic movements continue to grow across the continent.
On the other, many EU countries will be keen to maintain their trade and economic links with Britain and make sure that the rights of their citizens living there are protected.
May's choice of Berlin for her first foreign trip was a predictable one – Germany is arguably the most influential country in the EU and Merkel is Europe's most powerful politician.
The German chancellor has also been understanding about May's softly-softly approach to triggering Article 50, saying last week it was to Europe's advantage "to have the UK define its negotiating stance in great detail and clarity".
France too has long been an important ally for Britain, not just within Europe but as a fellow permanent member of the United Nations Security Council, and May seized the chance to forge a strong relationship with Hollande early on.
Italy is also a major EU economy that will be influential in decision-making further down the line, not least thanks to its energetic leader, Renzi.
But government sources were quick to point out that May was keen not to just meet the high-profile leaders of the biggest EU countries but to reach out to all member states – because the negotiation will be determined by all of them, not just a few. That's why she decided to visit Slovakia and Poland so soon in her premiership.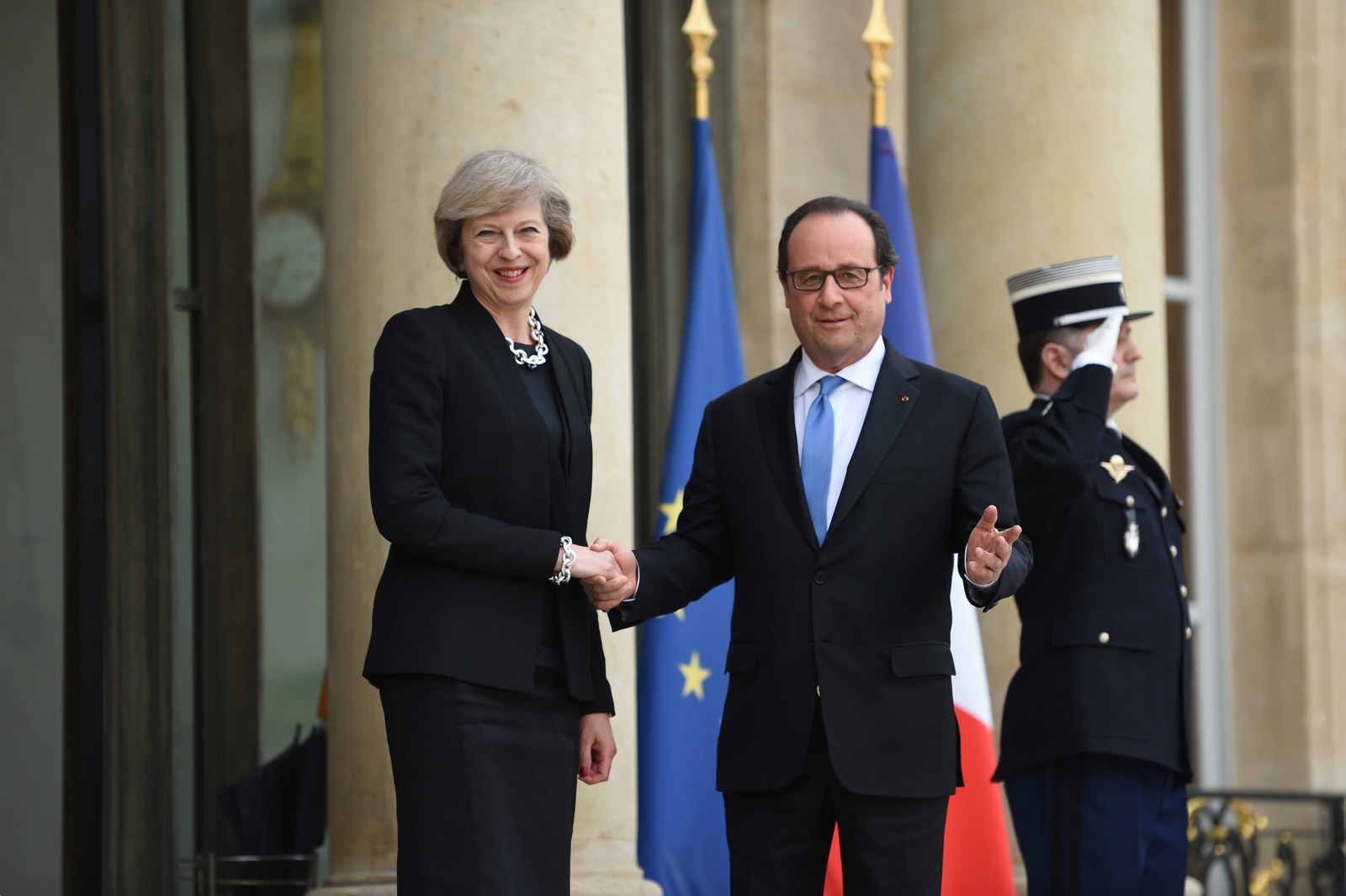 Stephen Booth, co-director of the EU policy think tank Open Europe, said this was the right move and he expected May to visit all EU member states in the near future.
"The UK needs to approach this carefully," he said. "It's not just as simple as saying Germany is the power broker – you have to marshal allies elsewhere. Ultimately you're dealing with a bloc but within that, there are different interests."
Slovakia is significant because it's currently chairing the rotating presidency of the Council of the European Union, which will set the council's agenda and priorities for key meetings over the next five months.
But a joint press conference with May and Slovakian PM Robert Fico in capital Bratislava on Thursday hinted at the hurdles to come, as he warned against any plans to halt the migration of EU nationals.
May has insisted she has a duty to Britons who voted Leave to "bring in some control on free movement" – but Fico said bluntly that the "perception British voters have" of EU migration was "slightly different to how we perceive migration on the continent".
In fact all EU leaders made clear in the wake of the referendum result that the UK would have to honour the principle of the free movement of people if it wanted to remain in the single market, which allows member states to trade freely with each other.
Poland in particular has a strong interest in protecting the rights of its citizens to live and work in Britain – and May's early decision to visit the country proved that she's not afraid of awkward discussions.
But there are other factors at play as well. As a major net beneficiary from the EU budget, Poland would probably be fearful of the UK leaving as a net contributor, Raines said. Therefore it might welcome a deal whereby the UK continues to pay into the EU budget in return for access to the single market.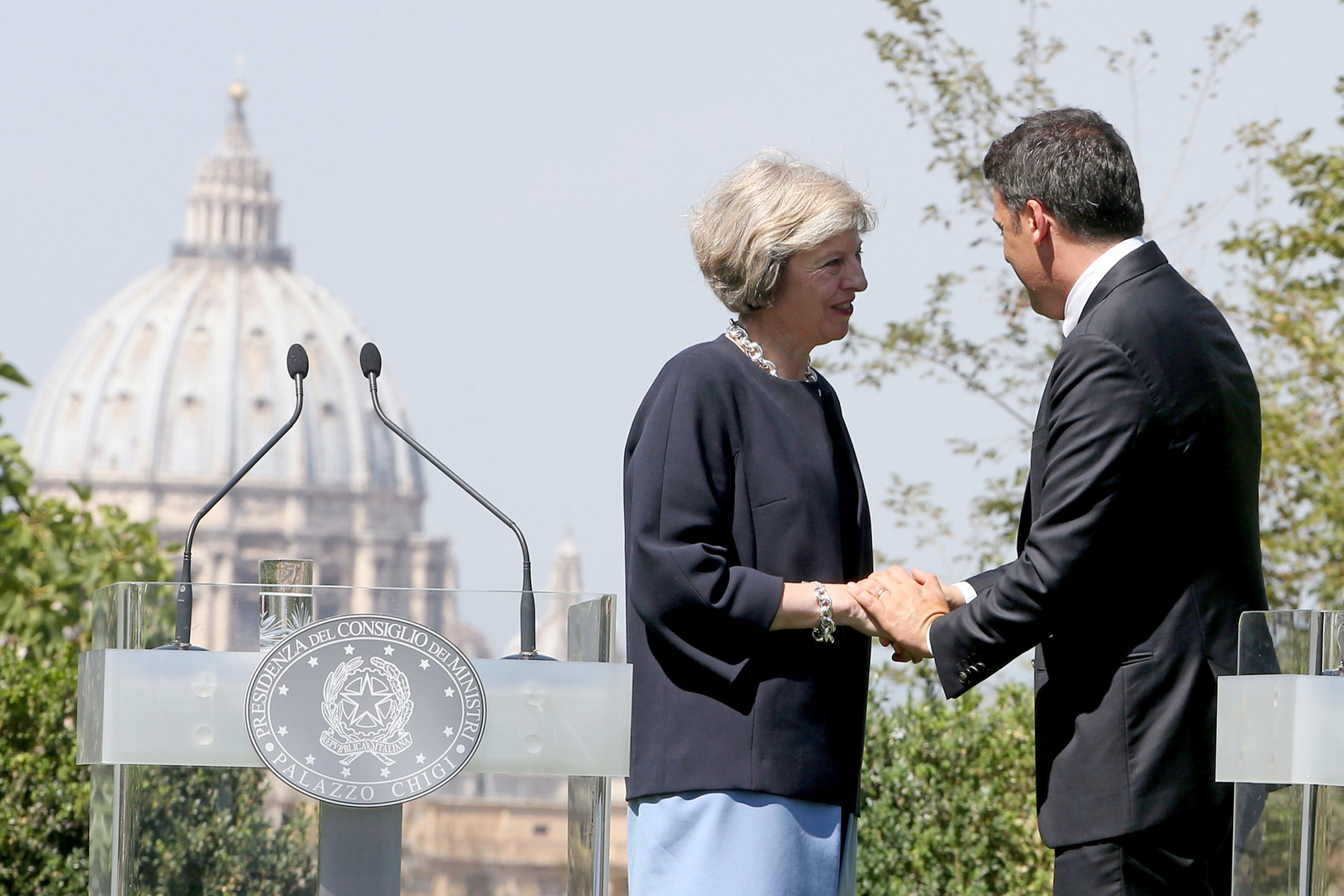 And it's not just about trade and free movement. There will probably be great concern among many countries about the future role Britain will play in the EU's foreign policy and security.
Booth said: "We're not Norway and Switzerland – we're globally much more important. We're the bridge between Europe and the US, we're a NATO member state – I think there are bigger things at stake than a trade deal. [EU] members will be very keen to hear from us on these issues."
Yet it was the UK's own devolved nations that May first turned to in her diplomacy tour, with aides stressing that this underlined her commitment to fully including Wales, Scotland, and Northern Ireland in the EU negotiations.
The trips followed her first speech in Downing Street, where she emphasised her belief "in a union not just between the nations of the United Kingdom, but between all our citizens, every one of us, whoever we are and wherever we're from".
May is well aware that the EU referendum vote has triggered fury across Scotland – where voters backed Remain by 62% – and that Sturgeon has warned that a second referendum on Scottish independence is now likely.
The PM tried to calm things down by insisting to Sturgeon she wouldn't trigger Article 50 until there was an agreed "UK approach". And she used similar language in a meeting with Jones in Cardiff, insisting the Welsh government should be "involved and engaged" in the process.
On her visit to Belfast, where she met Northern Ireland's first minister, Arlene Foster, and Foster's deputy, Martin McGuinness, May attempted to allay fears that Brexit would affect the border with the Republic of Ireland.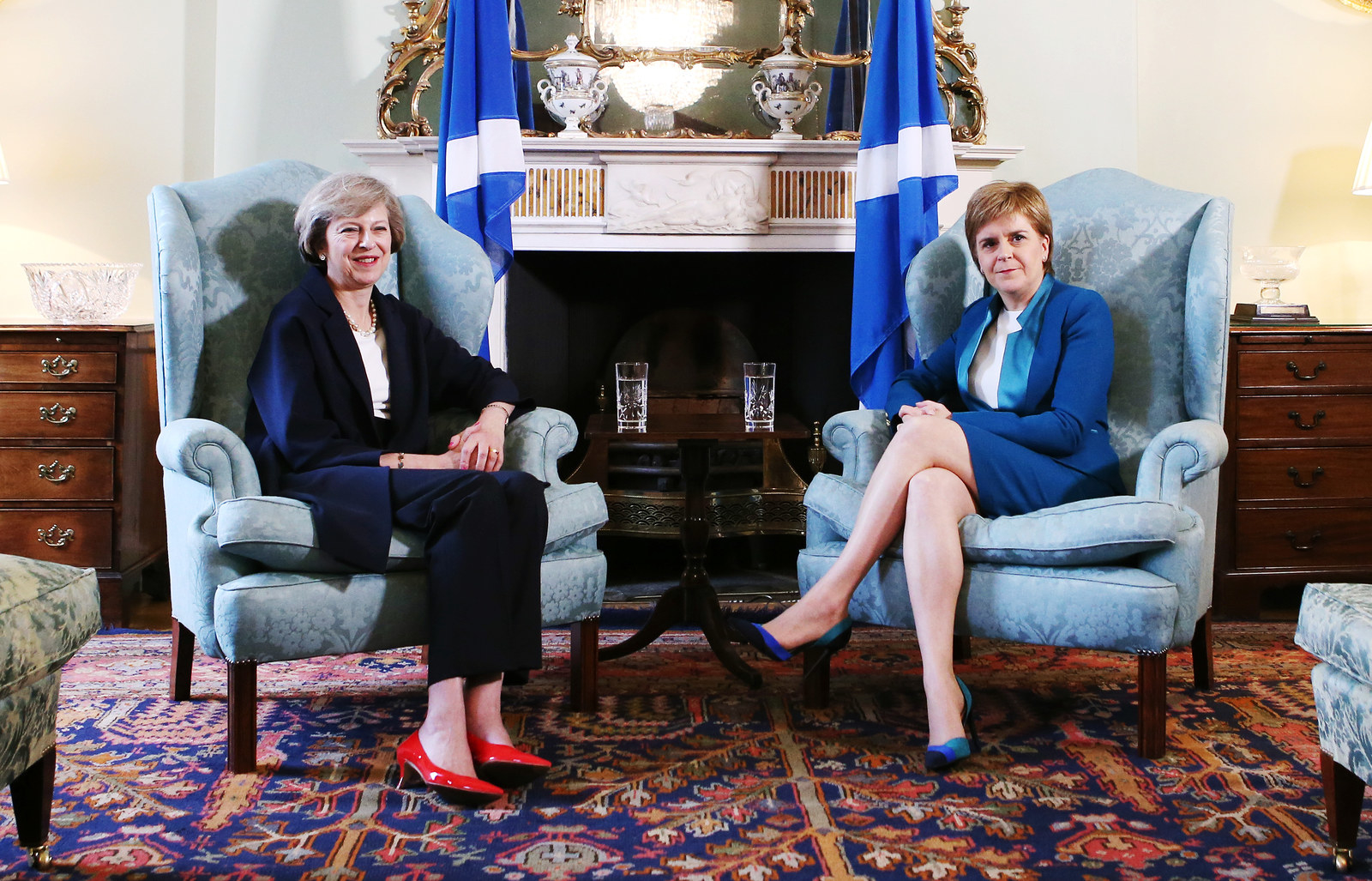 May also found time to welcome Irish taoiseach Enda Kenny to Downing Street, where she made clear they would "maintain the closest possible economic relationship in the future".
Raines said Ireland's ties to the UK economy were "deeper than any other country in the EU". "So it's the most exposed to Brexit if it was particularly economically disruptive," he said. "The Irish will be strong advocates of a deal that will be as minimally economically disruptive as possible."
As May travelled to eastern Europe on Thursday, her new foreign secretary, Boris Johnson – a leading Leave campaigner during the referendum – was meeting his French counterpart, Jean-Marc Ayrault, in Paris. It could well have proved difficult, given Ayrault had previously accused him of telling "a lot of lies to the British people".

But as ever, Johnson piled on the charm and said at a joint press conference – in French, of course – that the pair had "already started to develop a close and cooperative relationship".
Foreign policy experts believe May's pre-referendum position as a cautious Remainer means EU nations will ultimately take Britain seriously as it embarks on crucial negotiations for its future.
Raines said: "Having Theresa as leader makes the process easier because she wasn't someone who was championing this [Brexit] the whole time – she was standing quietly on the sidelines with her flag in one camp but not really flying it very high."