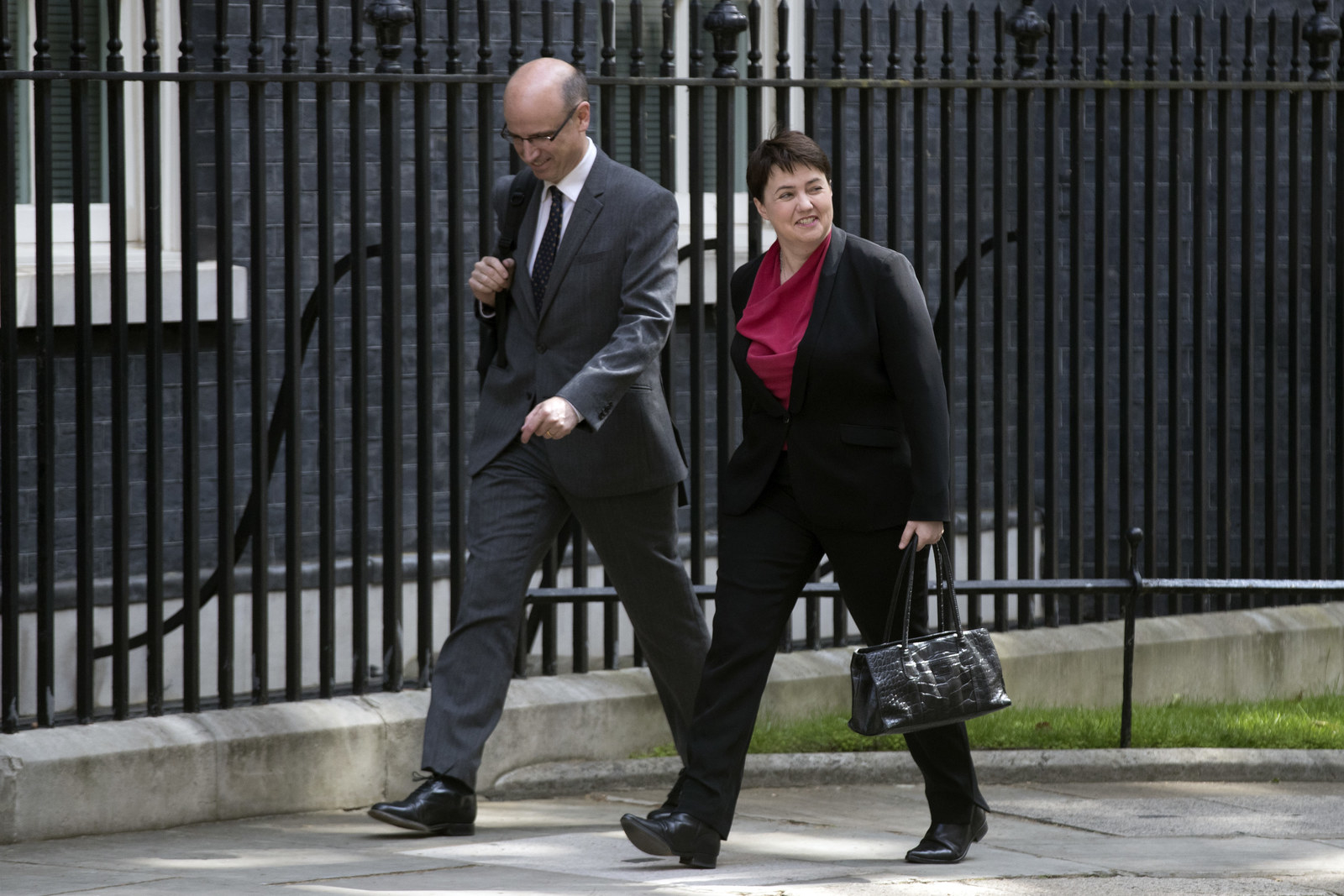 The next prime minister Theresa May needs to assure European Union citizens "pretty quick" they can stay in Britain despite Brexit, Ruth Davidson has said.
The Scottish Conservative leader said EU migrants who had made the UK their home needed to know they were welcome to keep living and working there.
Home secretary May, who will succeed David Cameron as PM on Wednesday, has so far refused to guarantee that EU nationals living in Britain will be able to stay once the country leaves the bloc.
She has said their status depends on "negotiations" with other EU countries to ensure the rights of Britons living overseas. The Home Office has since clarified, however, that they "fully expect" the legal status of EU citizens to be "properly protected".

BuzzFeed News asked Davidson at a lunch with journalists whether the government should be doing more to reassure EU migrants they can stay.
"That's an assurance I want from the government and I want it pretty quick," she said.
"And that's nothing to do with the fact I've just got engaged to an Irish EU migrant. No genuinely, I made a speech in our parliament just after the vote and I think it's not enough to say to people who've come here and made their home here and made their life here that 'we want your labour, that's all we want'.
"We also need to say 'we want your brains, we want your culture, we want your passion, we want you in our country making our country work and making our country better' and giving these people security."
Davidson had made a cheeky speech poking fun at everyone from Labour leader Jeremy Corbyn to failed Tory leadership contenders Andrea Leadsom, Stephen Crabb and Boris Johnson.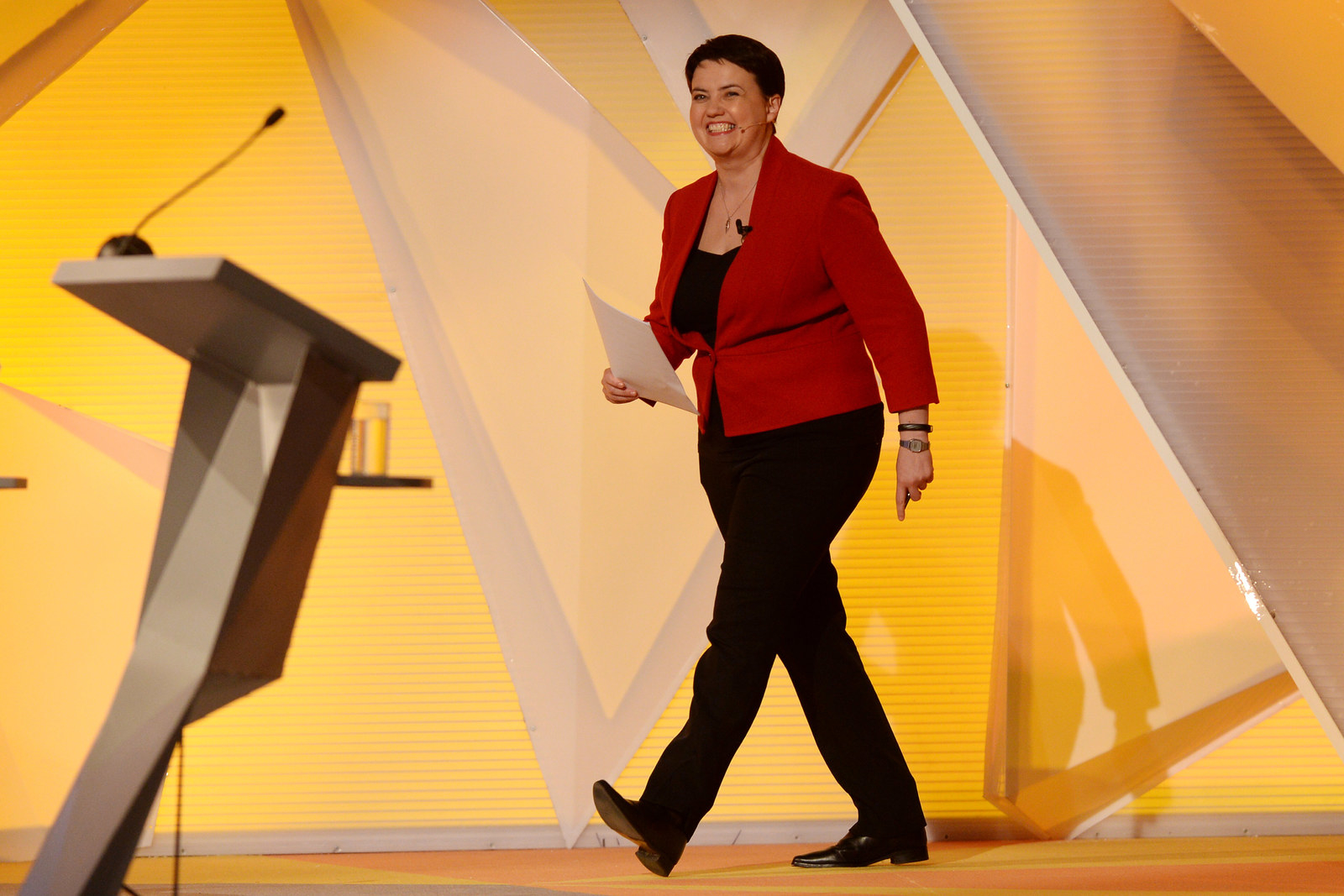 Davidson pointed out how nearly everyone seemed to have resigned after the EU referendum last month. "I think the really mad thing is that the last man standing is Jeremy Corbyn," she said.
"Although I am pleased that the PLP [parliamentary Labour party] is about to show how united they are by launching possibly a second unity candidate against the first and all this has happened in the time it takes Theresa to take the crown.
"And I think that's the difference between our two parties. Labour is still fumbling with its flies while the Tories are enjoying their post-coital cigarette after withdrawing our massive Johnson.
"Sorry that's not even my speech, that's just a text from Stephen Crabb."
She added: "Now I didn't say that, you can't report that and it would be gutter journalism of the highest order to write down exactly what I just said." That was a reference to Leadsom's denial of comments on motherhood to The Times.
Davidson said Corbyn had "become a national joke – utterly in denial about his own fate and determined to cling on to the last few shreds of his party as the rest of it sinks to the bottom of the sea".
She said: "It is absolutely in my party's interests that Mr Corbyn stays on as long as possible. But I think the national interest is ill-served by this farce.
"It was once said that Gordon Brown descended from Stalin to Mr Bean, I think now with Mr Corbyn we've got someone caught between a cross of Norma Desmond and Comical Ali."
Norma Desmond is a central character in musical Sunset Boulevard, a faded film star who lives in a fantasy world, while Comical Ali was the nickname given to former Iraqi information minister Muhammed Saeed al-Sahaf for his deadpan exaggerated claims.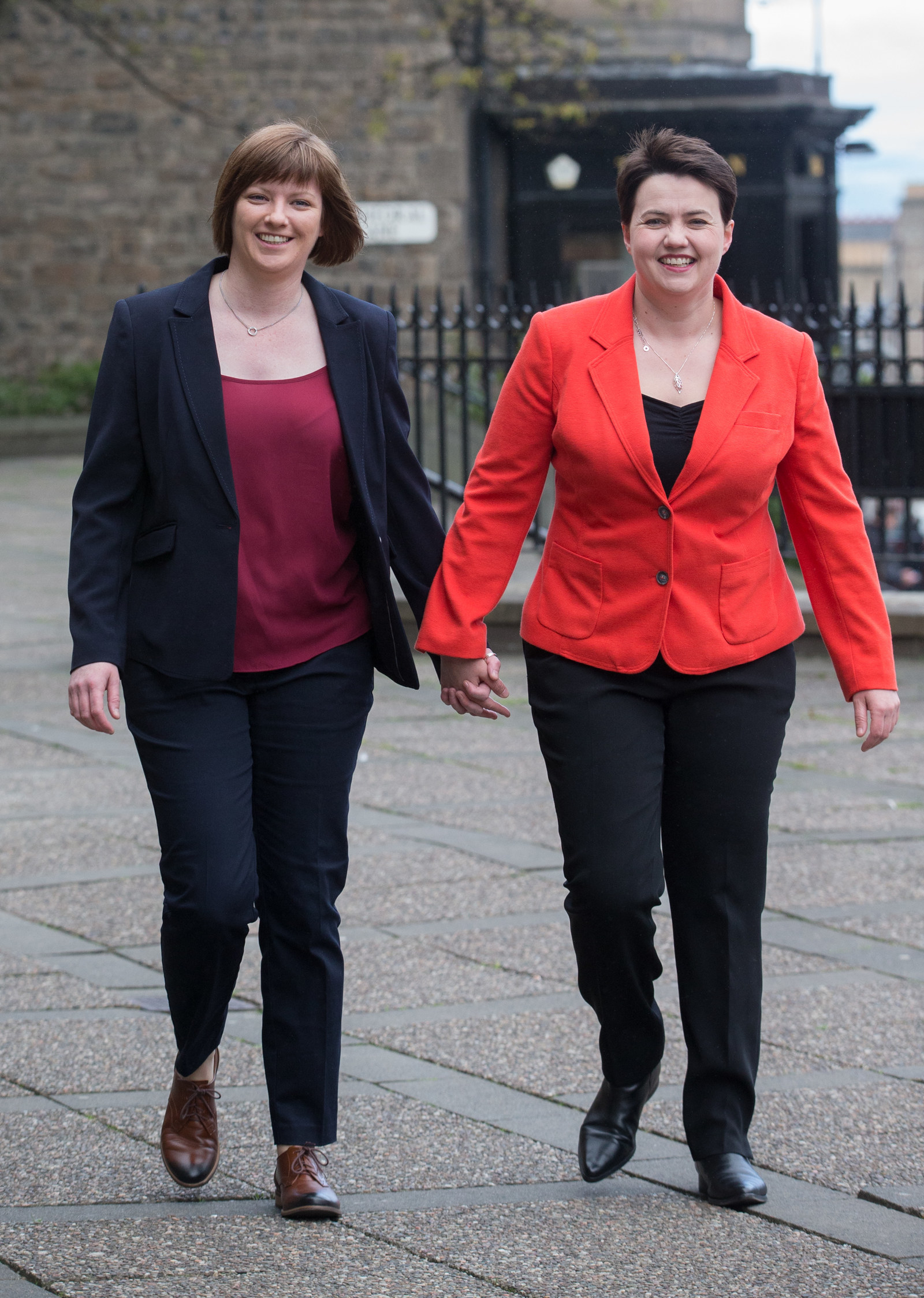 Davidson also joked about a conversation she had with Cameron's communications chief Craig Oliver, who once called her up asking her to do an EU debate alongside Labour's Angela Eagle.
"I said 'That's great Craig, I'm more than happy, as you know I always love a fight – but are you absolutely sure that you want two short-haired, flat-shoed, shovel-faced lesbians with northern accents? Because this is a whole UK-wide debate and that's narrowcasting.'
"I don't think he'd ever been spoken to like that before because he turned into essentially Hugh Grant in his response: 'Er uh er'."
Davidson was asked about May becoming Britain's second female PM and whether this was an example of "women clearing up boys' mess".
"I have been asked about this since it become an Andrea-Theresa run-off," she said. "I would really like it that actually we don't even have to bother asking these sorts of questions about 'is she tough enough for it, does she change the style of government, will the cabinet change?'
"I would really like it if either your gender or your sexuality, which has been remarked upon a lot in the Scottish leaders context, didn't have to be remarked upon at all."

And she paid tribute to Cameron's premiership, saying she felt an "overwhelming sense of sadness" at his resignation. She said his Commons statement on the Bloody Sunday inquiry in 2010 had "made me most proud to be Conservative".
She added: "Sometimes the independence referendum felt a bit like you were in the trenches and I'd rather have had him in the trenches with me than not.
"He said he's sticking around, he's got his office booked in Portcullis House, he'll still be on the back benches."