There Are Now More Women In The House Of Commons Than Ever Before
A record 30% of MPs are now women. But that does mean two-thirds are still men.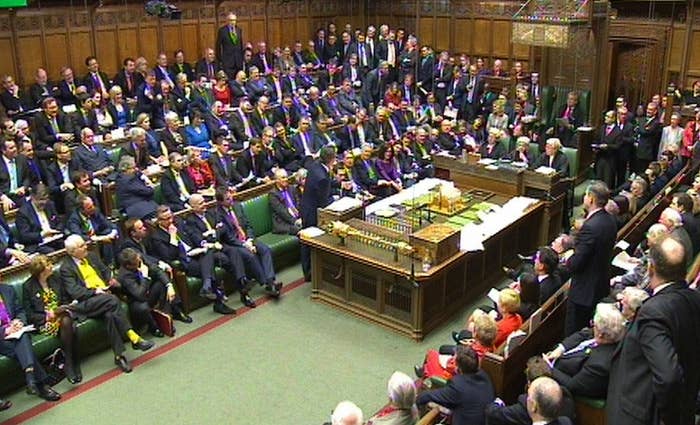 Female MPs now hold around a third of all seats in the House of Commons – the best ever result for women.
Around 30% of MPs are women, up from 23% before the election.
Some 190 women were elected as MPs overnight, up from 148 in 2010. And the female tally could be even higher because a handful of results have not yet been counted.
Both the Conservatives and Labour saw a rise in the proportion of female MPs, while the SNP saw 20 women elected north of the border. But the Liberal Democrats are now without a single woman in the Commons, after being decimated at the ballot box.
The stats were cheered by many people online.
But campaign group 50:50 Parliament brought them back to earth.